This is a sponsored post written by me on behalf of Serta.  All opinions are 100% mine.
A few weeks ago I took you into my bedroom and shared a few reasons that a good bed is important and how the right bed can help you feel better.  You can read all about it HERE.  Well I am excited to say that I got a new bed and am excited to test it out and see how it improves our sleep!  So today I am sharing our top things to look for in a new bed.

Top Things to Look for When Purchasing a Bed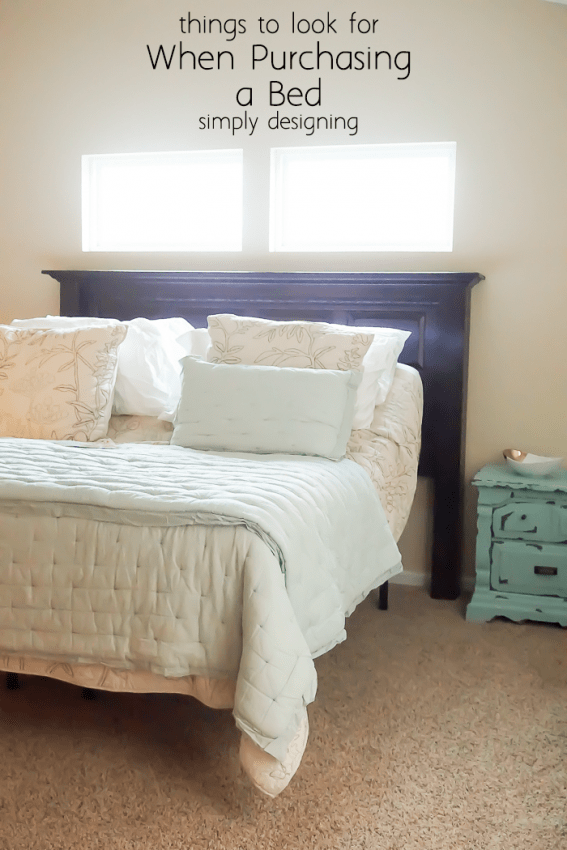 Mattress Type
We already knew that we loved memory foam beds so we were fairly certain that was the type of bed we wanted.  But we still tried out several other beds just to be sure.  In the end we decided to pick the Serta® Perfect Sleeper Memory Foam Bed Howerton in a King size.  The Perfect Sleeper line also offers traditional beds with Custom Support® Individual Advantage coils.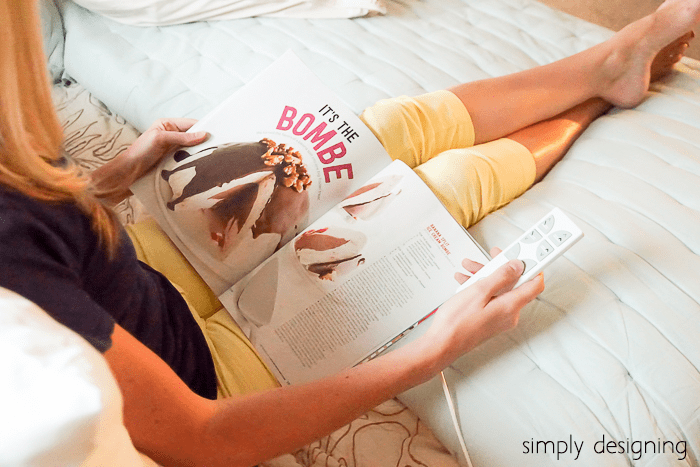 Base Type
When choosing a new bed, you will have the option of bases.  Traditionally, most mattresses are placed on box springs.  Box springs are a great option, are versatile and affordable.  However, with some beds, you now have the option to place the mattress on an adjustable platform instead!  As I mentioned in my last post, I love to read in bed so the idea of an adjustable platform was very appealing to us!  We ended up selecting the Serta® Motion Essentials™.
Select Perfect Sleeper Mattresses are compatible with Serta's adjustable foundations.  This means you can lounge, read or watch tv more easily in bed.  Or simply customize your bed for more comfort and support.  Serta offers two affordable options: The Pivot™ and The Motion Essentials™.  The Pivot™ allows you to adjust the head of the mattress while the The Motion Essentials™ allows you to adjust both the head and the foot of the mattress.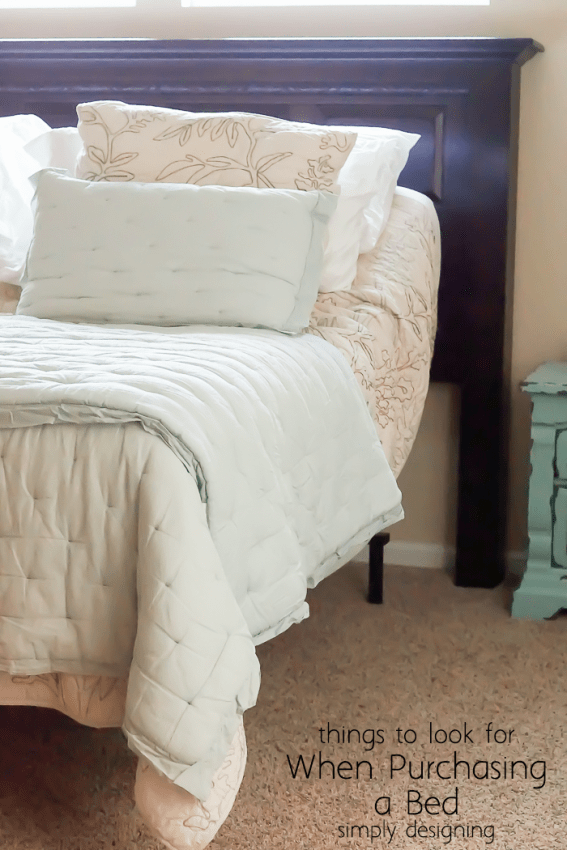 What Common Sleep Problems Are You Trying to Solve
There are 5 Common Sleep Problems: tossing / turning, lack of support, back pain, sleeping hot, partner movement and sagging / rolling off.  Do you have any of those?  I know we did.  Serta Perfect Sleeper Mattresses are the only Official Mattress of the National Sleep Foundation that is designed to solve 5 common sleep problems so that you can be comfortable all night long and so that you never have to count sheep again!
One of our biggest problems was sleeping hot.  And we think it is really hard to sleep soundly when you are too hot.  Thankfully, the 2015 advancements in Serta's mattresses include Cool Action™ Gel Memory Foam.  This is designed to help you sleep cooler.  We were excited to really test this out because neither myself or my husband sleep well if we are too hot.  This has been affecting our quality of sleep at night so I look forward to sleeping cooler at night.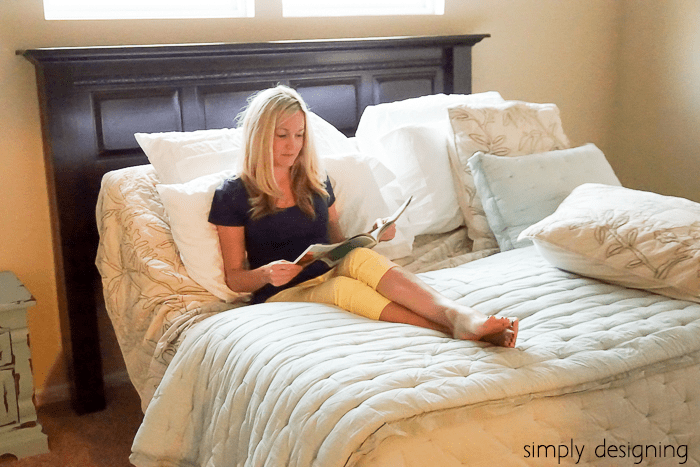 Know Your Price Point
Mattresses can vary greatly in price!  But don't be fooled into thinking that you need to buy the most expensive mattress to sleep comfortably!  There are plenty of great mattress options at affordable prices so keep looking until you find one you love at a price you can afford.  Serta Perfect Sleeper Mattresses offer a high-quality mattress at an affordable price with standard queen sets retailing between $399-$1,299.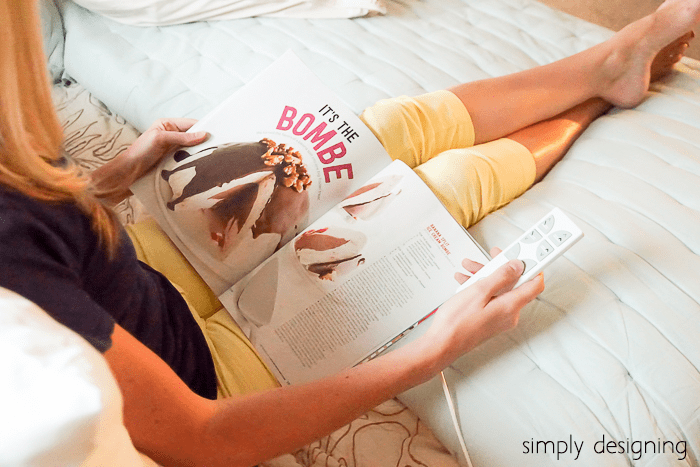 Extras
There are always bells and whistles available when any mattress or base purchase.  Decide what is important and what is not.  Just remember to keep your budget in mind!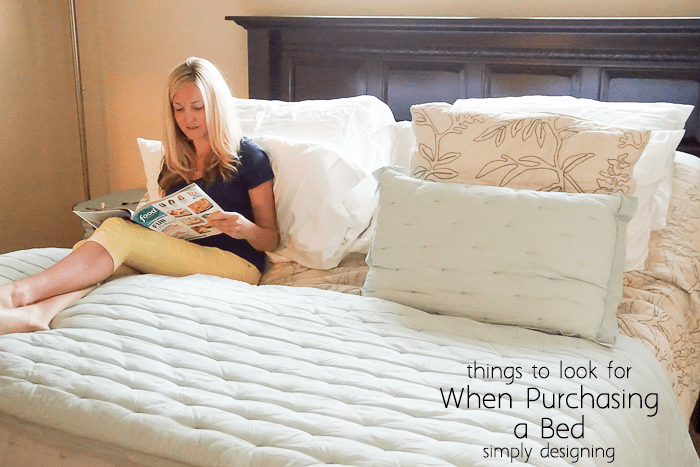 After taking plenty of time to choose our mattress and base, we decided to get the Serta® Perfect Sleeper Memory Foam Bed Howerton in a King size and the Serta® Motion Essentials™ adjustable base.   After it was delivered we put our bedding on it and couldn't wait to see how it worked! We were thrilled with the ability to adjust the bed.  It is perfect for lounging, reading and relaxing!  I love that I can put my back and my feet up at the same time!
I noticed right away that it is softer to the touch then my previous memory foam bed.  But it is still very firm and supportive.  It is really comfortable to lie on and while I have only slept on it for two nights, so far I really love it!  I wake up refreshed and not in any pain.  And the best part is that so far, it really does seem to sleep much cooler then our previous mattress, which I have already noticed.  I slept much cooler and woke up much more refreshed because I got a better nights sleep!  I can't wait to spend a few more nights testing our new mattress and adjustable platform out!  So stay tuned because I will be back to share more about how we like the bed after we have had a few more nights sleep on it!
In the mean time, you might enjoy these posts: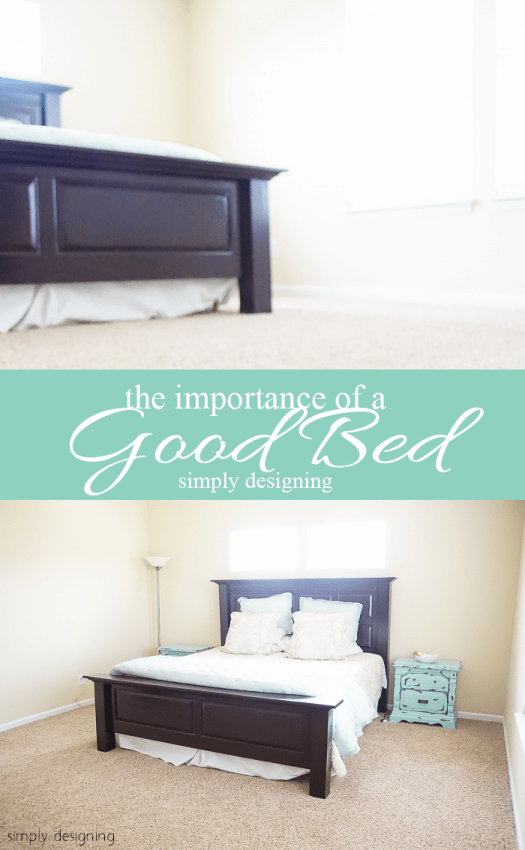 The Importance of a Good Bed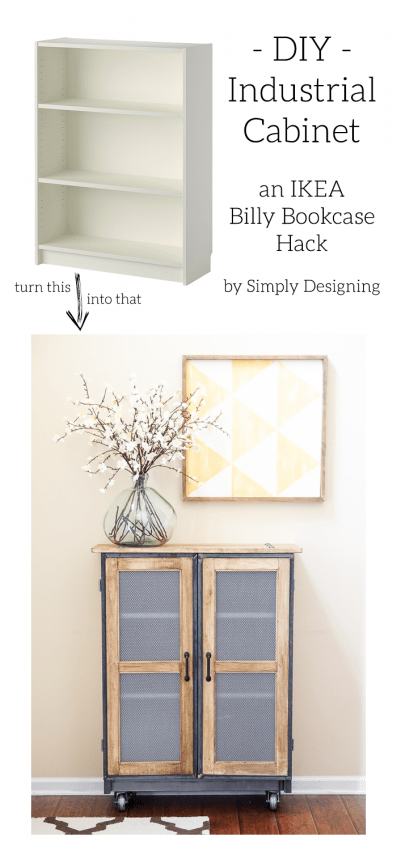 DIY Industrial Cabinet Hack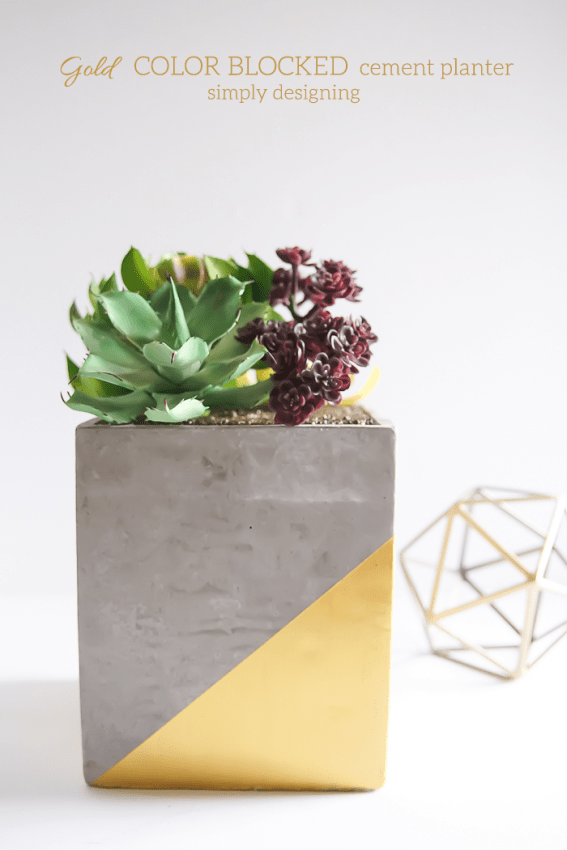 Gold Color Blocked Cement Planter
Chocolate Dipped Bacon Pretzels