Thanks so much for stopping by to grab my Valentines Bracelet Kit FREE Printable!  This Valentine is just to die for cute!
If you missed it, please check out my blog post at Crafts Unleashed sharing how to make this really fun and super creative Valentine idea this year!  I just know your kids will LOVE to create and give these out to their friends!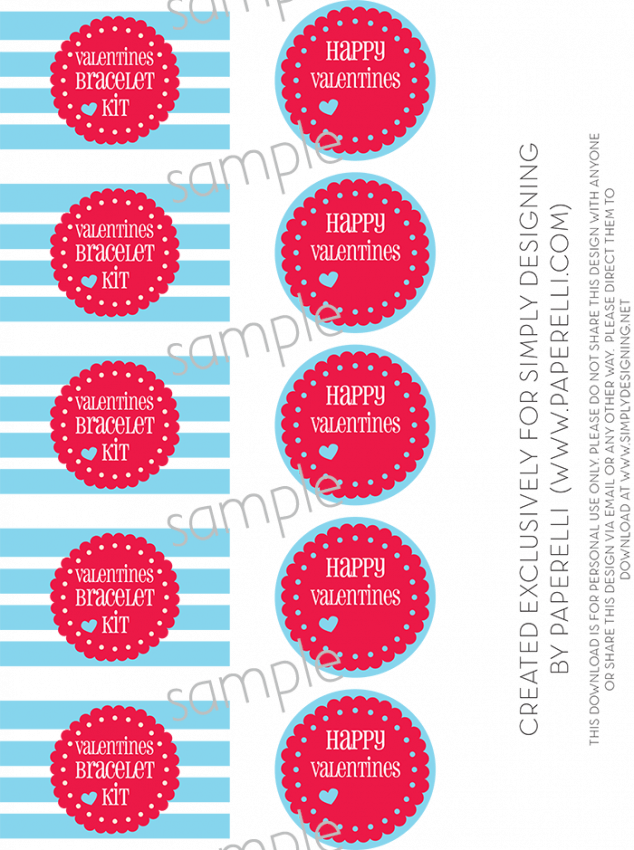 Click HERE to download the full resolution image without the watermark.
Please note that this is for personal use only.  This may not be used for commercial use or resale of any kind unless written permission is given prior to use by Ashley of Simply Designing.  Please do not share this file, but feel free to send people to my blog post HERE to download it themselves.
Check out my post HERE to see how I used these to create a really fun Valentines Bracelet Kit for my kids to hand out this year!