I love creating and I love to find new and fun ways to make things beautiful!  I also love colorblocked vases.  One of my favorite projects of all time is a gold color blocked cement vase (you can see it HERE).  It is just so pretty!  Well I wanted to find a way to create a lighter more see-through look on a clear glass vase to give a watercolor appearance.  I wanted something light and beautiful but full of color!  And so I came up with a fun idea to create a watercolor dipped vase!  And I really love how it turned out!  This is really easy to create and I think you will love making it too!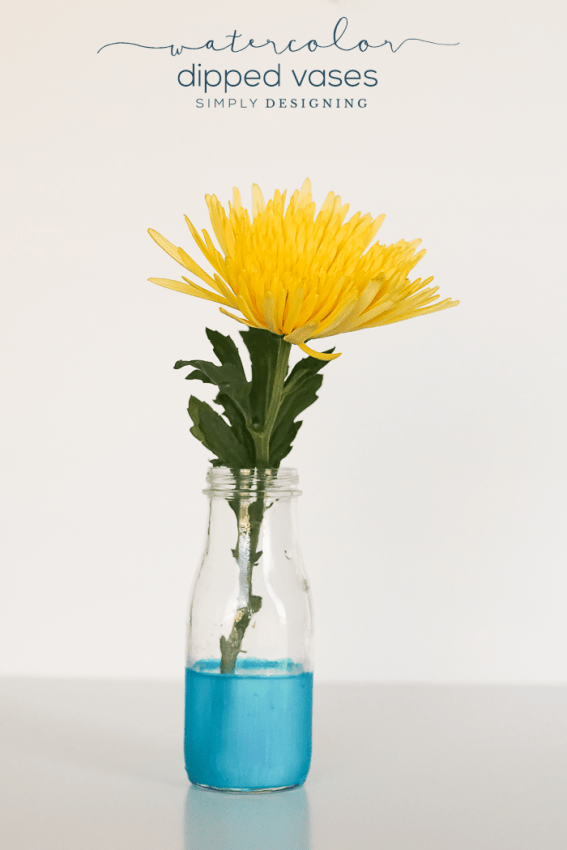 A big thank you to Elmer's for making today's post possible.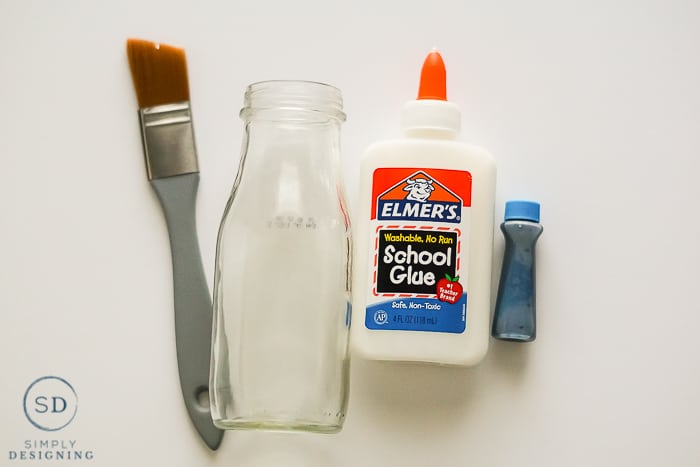 To create a Watercolor Dipped Vase, you will need:
Clear Glass Vase (I used an empty drink container I already had on hand)
Elmer's School Glue
Food Coloring (I used neon blue food coloring)
Paint Brush
Disposable Paper Plate
Painters Tape (optional)
Hair Dryer (optional)
You will begin by ensuring that your vase is clean before doing anything else.  If you want to use painters tape to tape off a portion of this vase you may.  Or you can freehand this project.  It is up to you really.  If you use tape, just be sure to remove the tape before the glue is dried.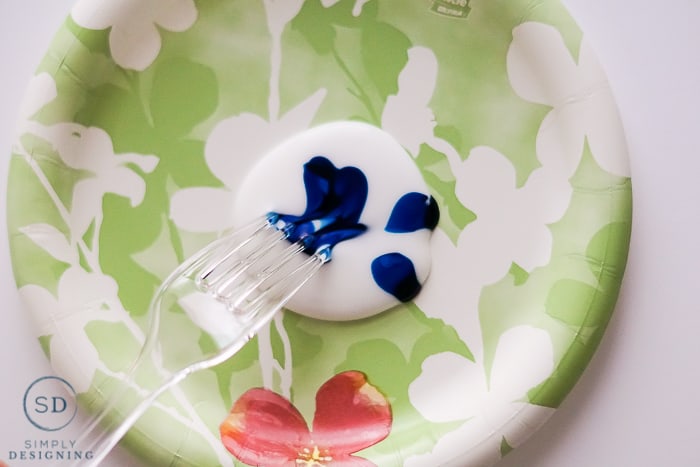 Pour a bit of Elmer's School Glue onto a disposable paper plate.  Add a few drops of food coloring and mix together.  I wanted a bright color so I added several dropped of food coloring to my glue.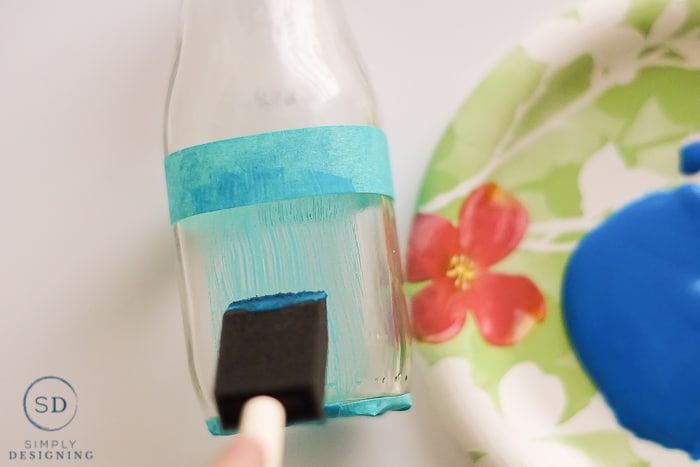 Then I used a paint brush to paint the glue / food coloring mixture onto my vase.  I needed two coats to get the look I wanted.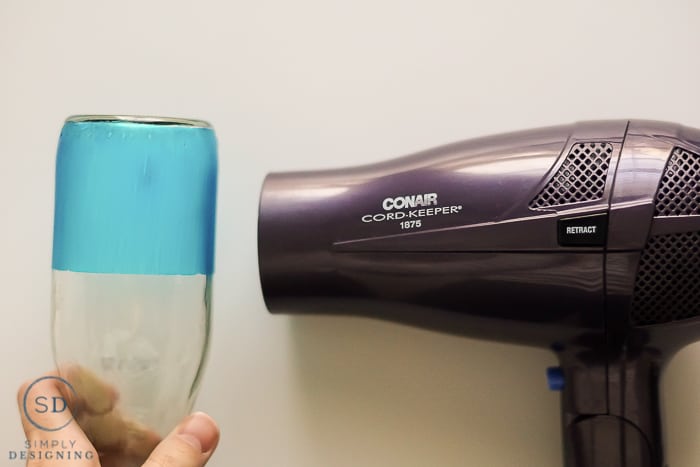 To help the glue / food coloring mixture dry faster on your vase, you can use a hair dryer set on low.  You don't need to do this, but it gives a nice matte look to the finished vase and helps the project go quicker.  Otherwise you can just let this air dry completely between coats.
Be sure to remove the painters tape before it is dry.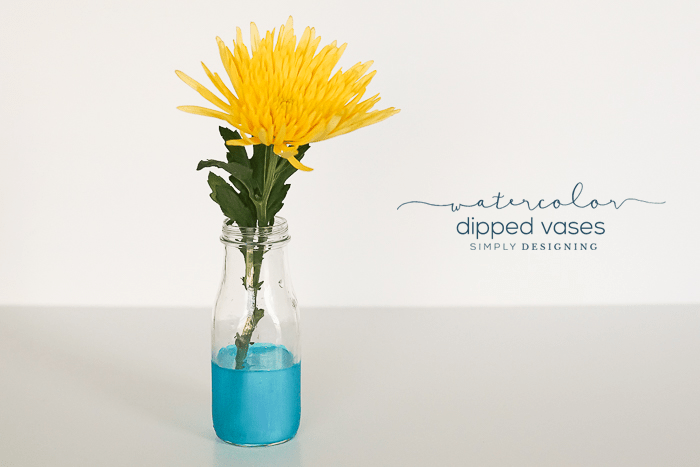 And in just a couple of minutes, it was easy to create this watercolor dipped vase!  It is such a pretty way to display flowers.
You might also enjoy: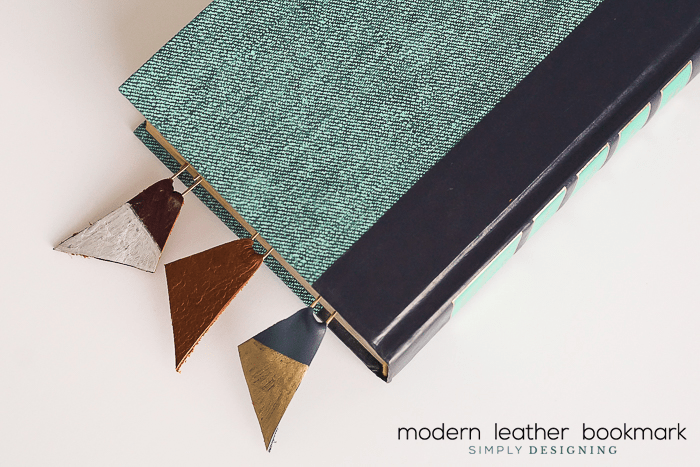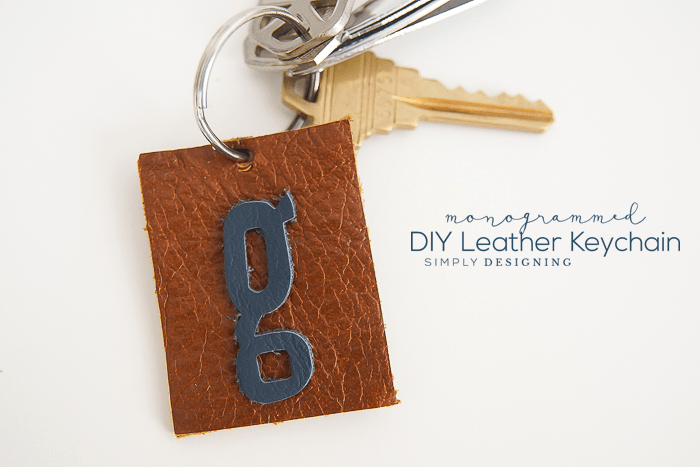 Monogrammed DIY Leather Keychain