So about a year ago I got the crazy idea to in my head that I really REALLY wanted to go to Hawaii. Like I couldn't stop thinking about it, I had the itch so bad. I had never been and really wanted to go. My husband wasn't as sure as I was, but he was kind enough to humor me and say ok (spoiler alert: he ended up loving it so so much too). I was newly pregnant at the time and wanted to go before baby arrived and preferably without my older two kids, I wanted to go on a trip just with my husband. So we saved and planned and we figured out a way to make it happen! We made the long trek from Indiana to Hawaii and spent about 3.5 glorious days in Oahu followed by 4 amazing days in Maui. This trip is definitely in my top 10 favorite trips list and my husband, fell in love with Hawaii as much as I did! We really loved our time there and are already scheming ways to get back to Hawaii again. So today I wanted to share my tips for what to do in Oahu Hawaii so that you too can plan your trip there too!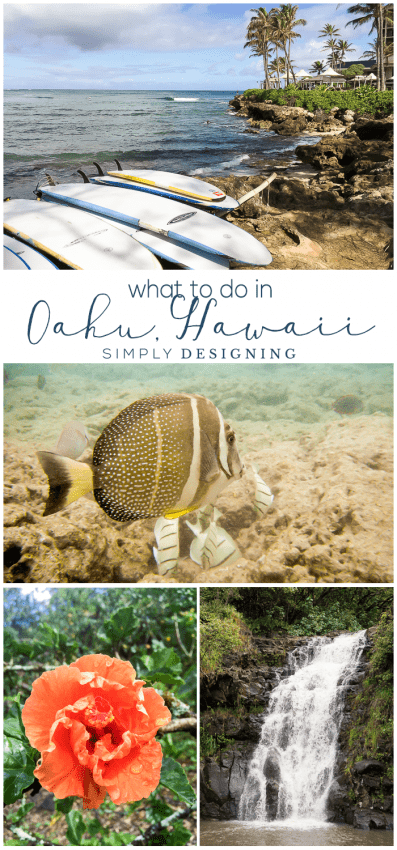 Some might call this trip a babymoon in Hawaii, and I guess it sort of was. It was also a kid free trip to Hawaii. We also claimed it was an anniversary trip to Hawaii even though our anniversary was a few months before we actually went. Either way, it was incredible! It was amazing! And if you ever have an itch to go, make it happen! You won't regret it. So today I am sharing what to do in Oahu Hawaii but don't worry, I will be sharing all about Maui soon too!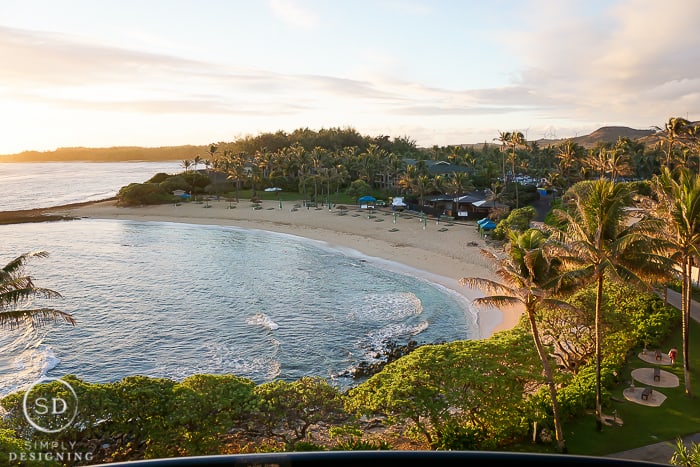 I know most people stay in Waikiki when they go to Oahu, but we didn't want to stay in such a touristy area. We really wanted to stay on the north shore. So we decided to book a room at Turtle Bay Resort. I will tell you that it was fantastic. It felt much more secluded and I loved that the beach was really only used by people at the hotel so it never felt overrun. Plus they have awesome surf on the north shore and while I didn't learn how to surf (did I mention I was pregnant) my husband did! We did go into Honolulu for a day, but other than that we stayed out of the big city. This is where we truly fell in love with Hawaii.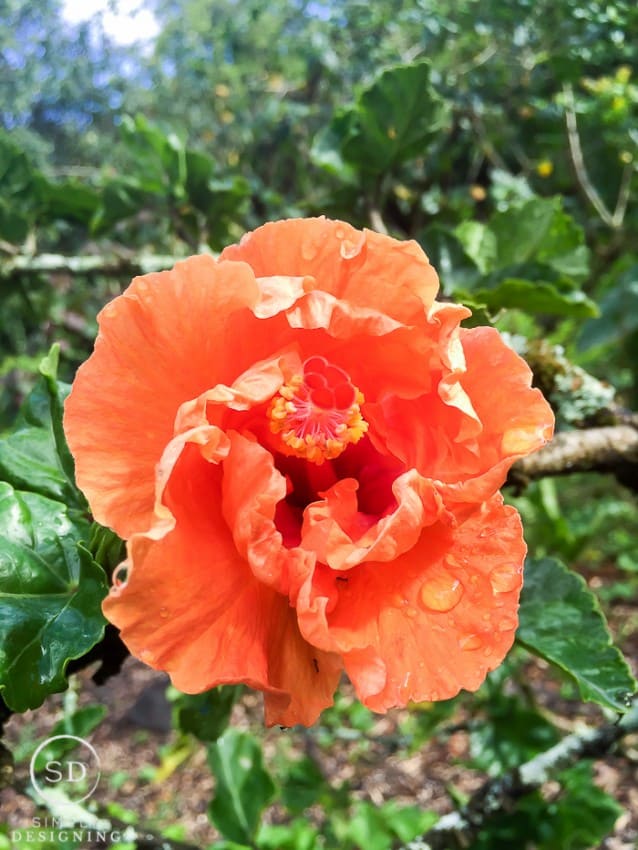 We are not typically early risers but because of the time difference we were up with the sun every day! Which made it great for getting a good headstart on the day!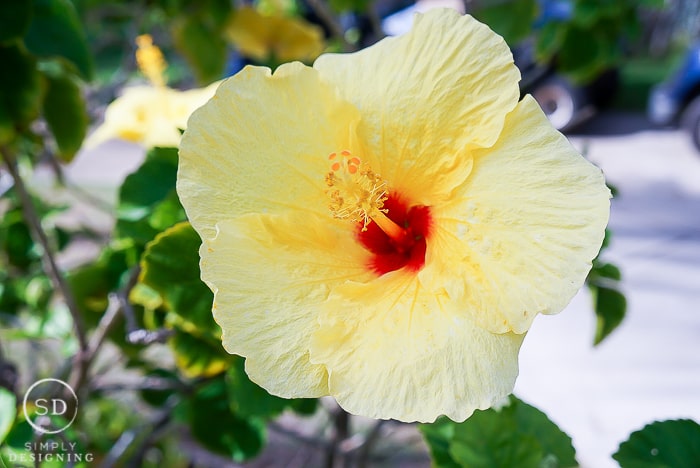 I am going to break what we did down by day so you can see what we did and know what is actually doable in your trip to Oahu!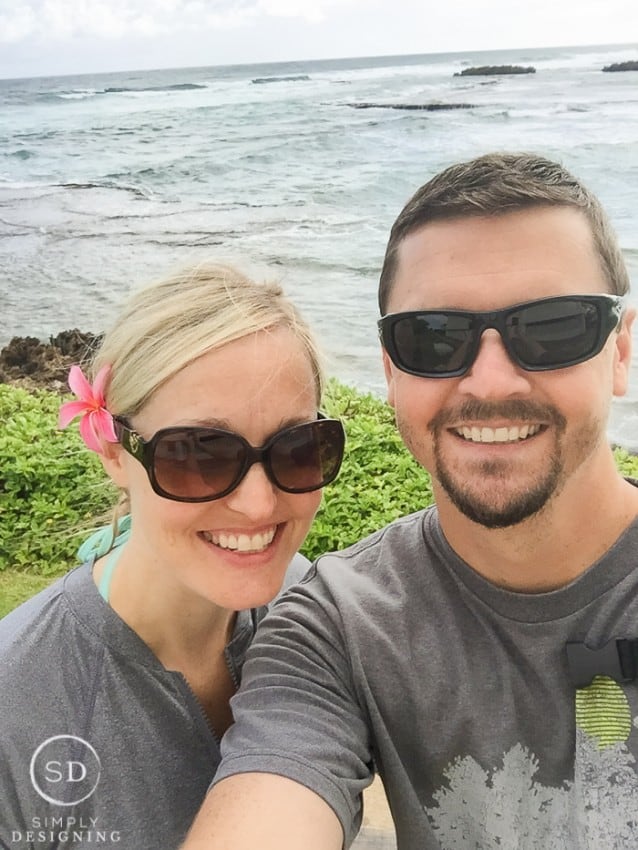 What to do in Oahu Hawaii
Day 1
Because of the time difference we arrived in time to drive to the north shore and grab dinner. It was a fun drive. We ate dinner at Pounders at the Polynesian Cultural Center on our way in. I had the Kalua Pork Sandwich with salad and Lilikoi dressing. Lilikoi is passion fruit and it makes a yummy dressing! My husband had a Hawaiian Burger with salad and mango dressing. His dinner looked yummy too! While we were there we went into the outer area of the Polynesian Cultural Center and looked in the shops. We snagged some warm Pineapple Roasted Macadamia Nuts from the treat shop. Oh my goodness they were AMAZING! Then we continued to our hotel, checked in, walked around and went to bed early. It had been a long exhausting day!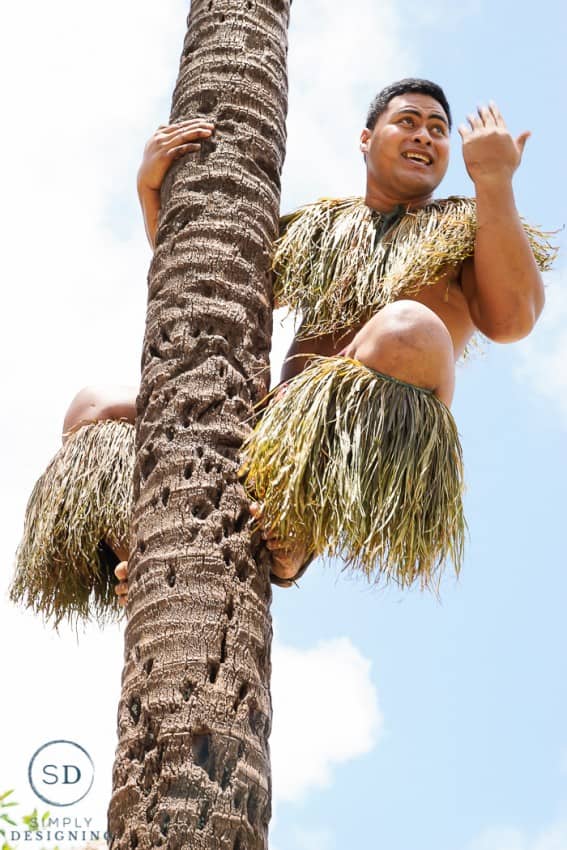 Day 2
We paid a little extra to get a room at Turtle Bay with an ocean view and it was completely worth it! Our view was amazing! We woke up to the sunrise and couldn't believe we were in paradise! We ate breakfast at the resort. I had Hawaiian Sweet Bread French Toast with macadamia nut syrup and coconut syrup. It also came with maple syrup and lilikoi butter. These were to die for delicious! My hubby ordered an Omelet with Kalua pork and it was super yummy too! We spent the morning exploring the resort. We walked down the beach, checked out the stables and just enjoyed the beauty around us. At noon we went to the Polynesian Cultural Center (it doesn't open until noon). We snagged lunch at a little hut near the entrance. We had fish and chips and it was amazingly delicious! My husband isn't a huge fish person and he loved them so much! They were good. I highly recommend buying tickets ahead of time and paying more for the Ambassador Tour with Luau. It does cost a little more, but it is so completely worth it! They get you through the highlights of the cultural center, give you so much information and then you get to eat at a luau in the evening! They will make sure you don't miss the important things while you are there. It is a big place with lots going on and they know how to get you to see almost everything in you get there early in the day. Be sure to grab a Coconut Milk, served in the coconut, while you are there too. There are three different food venues for dinner (dinner comes with the ticket you buy). One is a standard buffet, another is the luau and there is a third that includes prime rib I believe. Most of the food is essentially the same though but the luau is where it is at! The food was delicious and the show was just incredible!! We ordered a Pina Colada (virgin) and it came in a pineapple! It was the first time my husband had had a pina colada and he fell in love with them! (This drink cost extra but was yummy in my opinion.) With this package you also get better seats to the show in the evening and a ticket for free Pineapple Delight Dessert at the show. This was also incredibly amazing! The Polynesian Cultural Center is definitely a place not to miss if you go to Oahu!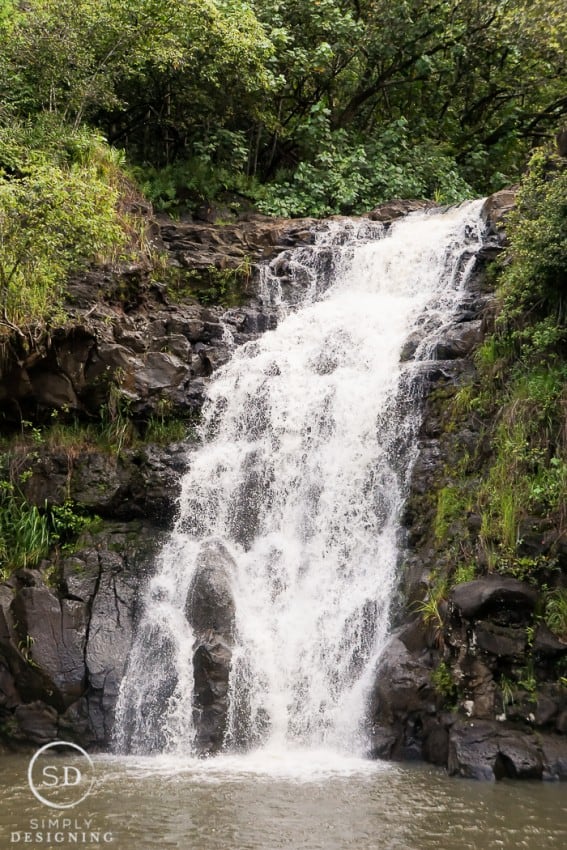 Day 3
We woke up with the sun again and ate the buffet breakfast at our hotel. While we were eating breakfast, tickets went on sale for the next day for Pearl Harbor. You need to check the website before you go because they do sell out of tickets for the day. They open up some tickets online a couple months in advance and then some the day before at 7am. I was really glad I was able to snag tickets the day before online. They do sell out online too so you should look as soon as they are posted to try to get the time you want! I was amazed to see so many time slots already filled when I went on to get tickets a little after 7am that day. After breakfast we went to Waimea Valley. We hiked through the gorgeous botanical gardens ($16 per person at the time we went) and we hiked all the way to a 50' waterfall. At the waterfall they offer life jackets so that you can get in and swim to the waterfall if you want! Even though I was quite pregnant, I really wanted to do this! So we both jumped in and made our way through the 30' deep water to the waterfall. It was a bit difficult for me because close to the waterfall the current is really strong pushing you away from the waterfall and I was pregnant and didn't have a lot of lung capacity. (I couple weeks later I found out I was anemic so that definitely didn't help!) But it was really worth it and so beautiful and fun to be right under a waterfall. We tried to take a picture but none of them look that great, so I am not showing you any of them! Hahaha! We grabbed a quick lunch at the park and enjoyed a Ono Pineapple Vanilla Popsicle. It was SO delicious. I had Guava juice to drink with my lunch. Yum. We drove by Waimea beach, it was beautiful, but we didn't stop...we needed to get back to the resort because my husband had a surf lesson at noon!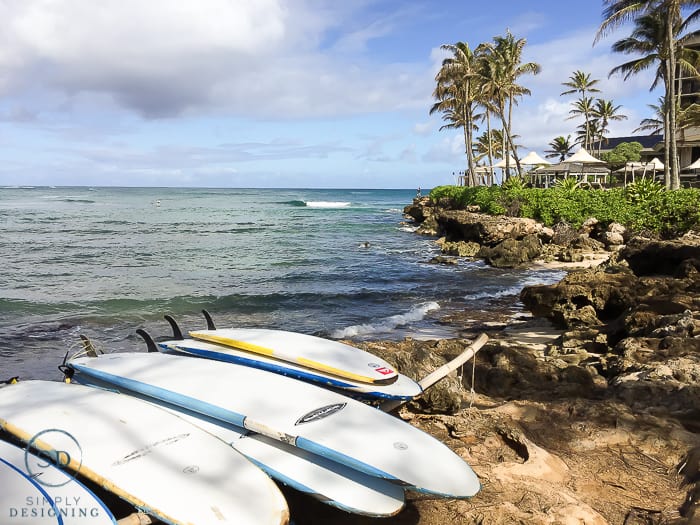 My husband took a surf lesson through the resort and he ended up really loving surfing! It was such a fun thing for him to do. We did a little snorkeling at the beach on the resort and then I had a massage! It was lovely. We decided to eat dinner at Pounders again at the Polynesian Cultural Center, yum!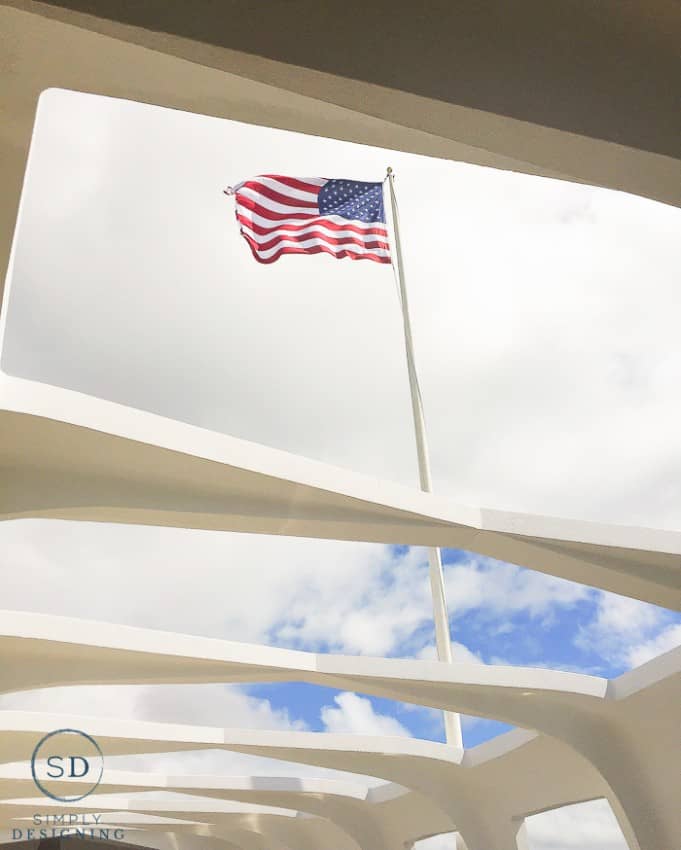 Day 4
We woke up early and headed into Honolulu. We stopped at Leonard's bakery truck along the way and got some delicious hot Malasadas. These are delicious fried dough and they are so yummy! We ended up liking the custard filled ones the best, then the cinnamon sugar, sugar and the coconut filled we liked the least. They were delicious. We headed into Pearl Harbor for our ticket time. When we arrived, we were told that tickets to the USS Arizona were sold out by 8:15am that morning. So it is important to get your tickets in advance or get there before they open in the morning to snag tickets the day of. It was such a humbling experience to learn more about the history of what happened here, hear the stories and actually stand where so many lost their lives. It is a somber experience but well worth it.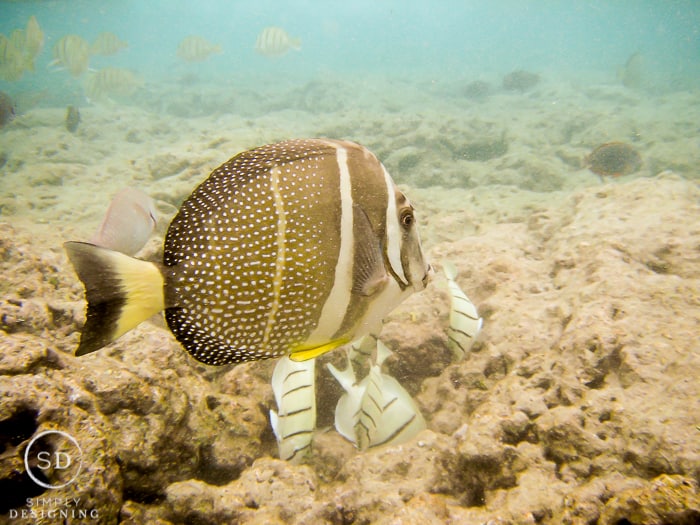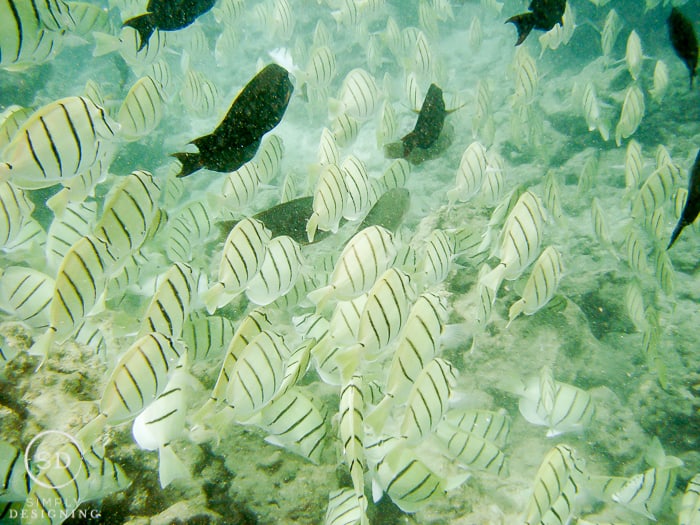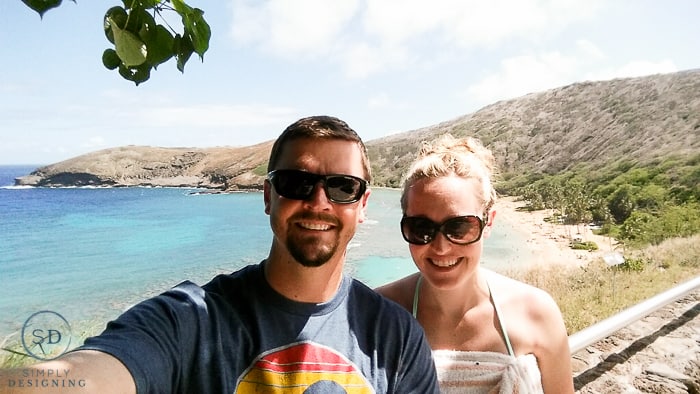 After that we headed out to Hanauma Bay for some snorkeling! It was beautiful and fun and I want to go back!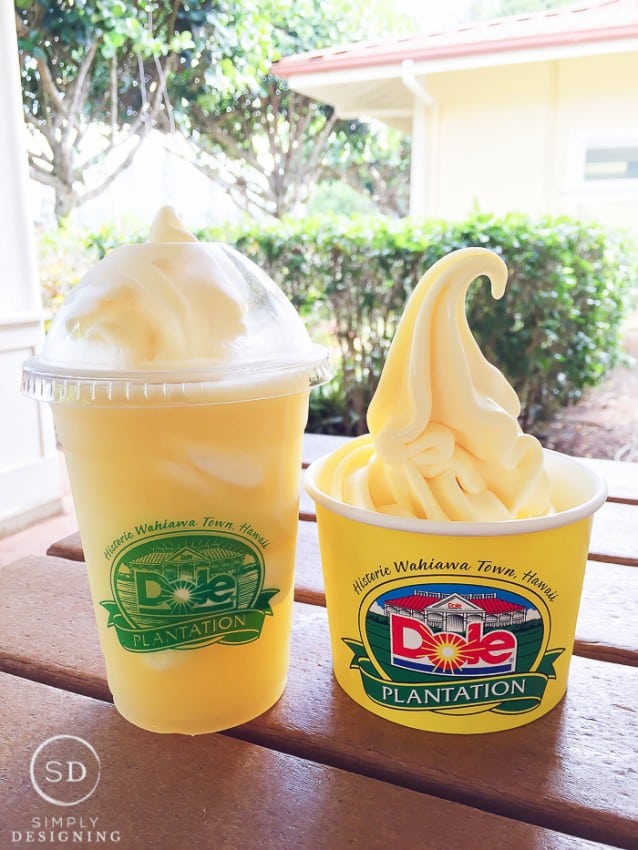 We headed back by way of the Dole Plantation. We rode the Pineapple Express train, ate delicious Dole Whip, had a Dole Whip Float and tried Kalua Tater Tot Nachos (which I will be trying to recreate at home soon because they were amazing!) We ended our day by going into Historic Haleiwa. It is such a fun cute town. We went to Matsumoto for shaved ice, we got two and shared them. One had lilikoi, guava and papaya on it and the other had pineapple, mango and peach on it. The thing I love about shaved ice in Hawaii is that they use real fruit juice not the gross flavorings with corn syrup we use here. Bleck. I never have liked shaved ice but I fell in love with it in Hawaii. We walked around the cute town and into many of the shops. We stopped by Kua 'Ania and had a pineapple burger and fries for dinner. Yum!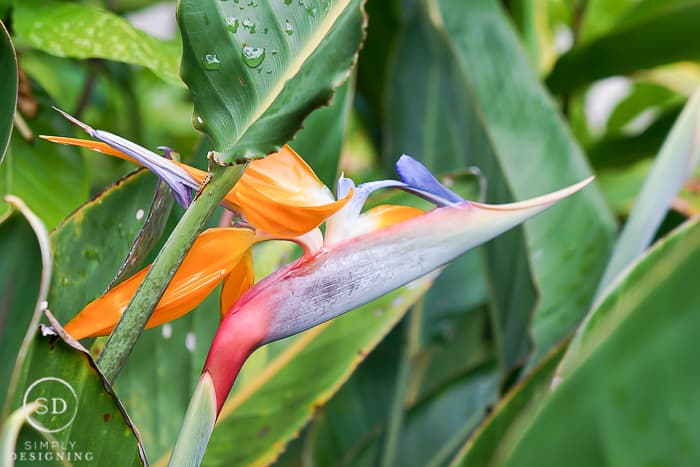 It was so incredibly sad to go to bed that night knowing that we were leaving paradise. The ONLY thing that kept me from not crying was knowing that the next day we were headed to Maui!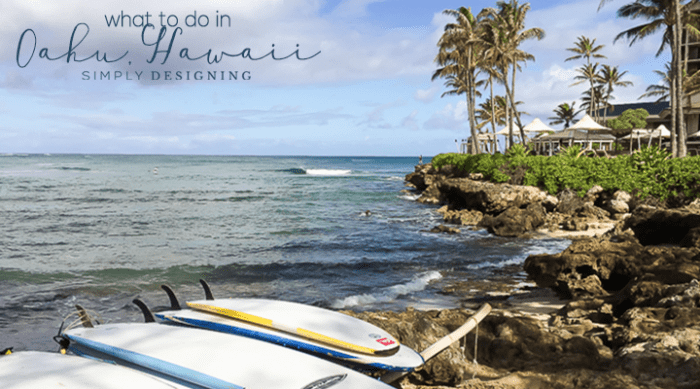 You might also enjoy: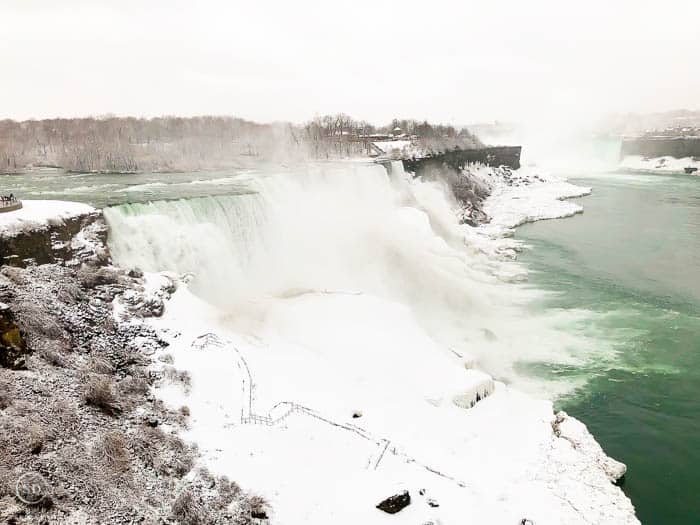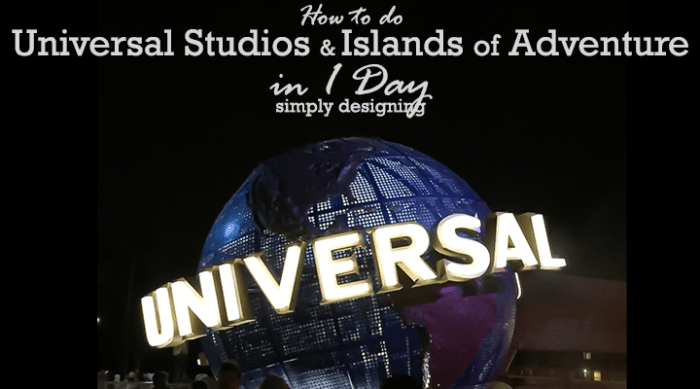 How to do Universal Studios in 1 Day with Kids