It is no secret that my family loves to travel, or that my kids are adrenaline junkies (and love all roller coasters and water parks) and so today we wanted to share our experience plus 10 Tips for Visiting Great Wolf Lodge with you so that you can have the best family vacation too! We recently shared about our time in Niagara Falls as a family too, you can read about it HERE. It was so fun, but Great Wolf Lodge is definitely a kid-friendly vacation like no other. I am so excited to share all about it with you today.

A big thank you to Great Wolf Lodge Mason, Ohio for inviting my family to join them for a media preview weekend of their new Summer Camp-In event! Our stay at the hotel was comp'd, but the information I am sharing and the opinions I share are mine.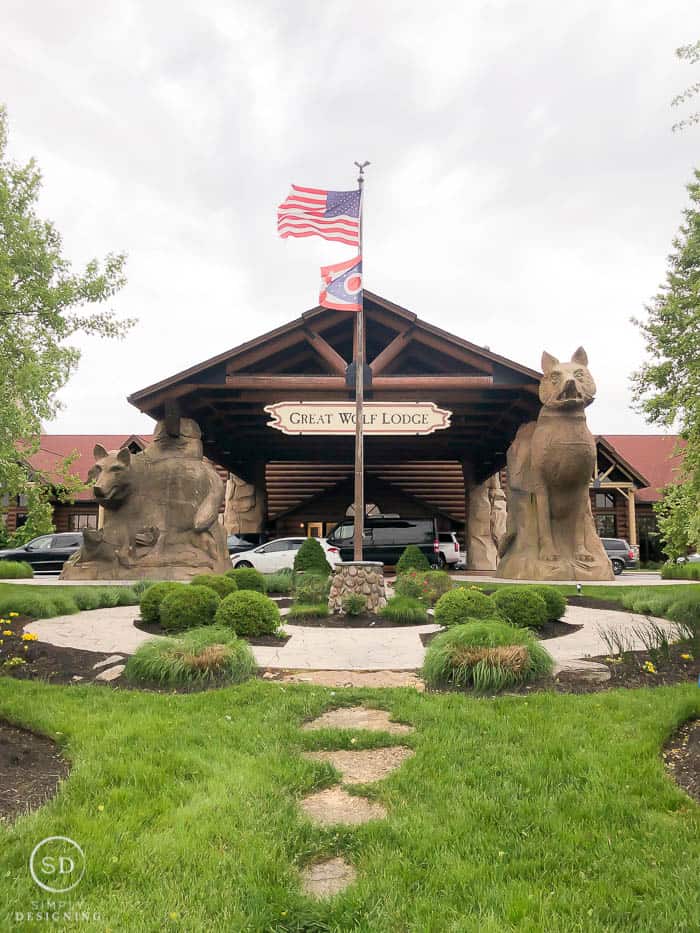 10 Tips for Visiting Great Wolf Lodge in Mason Ohio
My family loves travelling. And often when we travel we expect a lot of our kids.
We love to go, and do, and see, and take tours and see old houses and learn. Most of the time my kids do really well with travel. But they are still kids and so sometimes it is hard.
And so every once in a while it is a lot of fun to do a kid-focused vacation where my kids can just have fun and be kids! So I was really excited to be able to take my kids to Great Wolf Lodge in Mason Ohio recently to preview their new themed summer event: Summer Camp-In!
It's no secret that Great Wolf Lodge is a family-centered vacation destination. They don't try to hide it, they embrace it! Which means that it's ok for my kids to act like kids and be loud and just enjoy life.
With fun and free activities for children, nightly dance parties and storytimes, and of course, the awesome waterpark, this is a place that everyone can have fun at.
My children range in age from 2-12 at the time of our visit and they all had a wonderful experience there. Great Wolf Lodge offers something for everyone and I am excited to talk about it today and share my tips for visiting Great Wolf Lodge.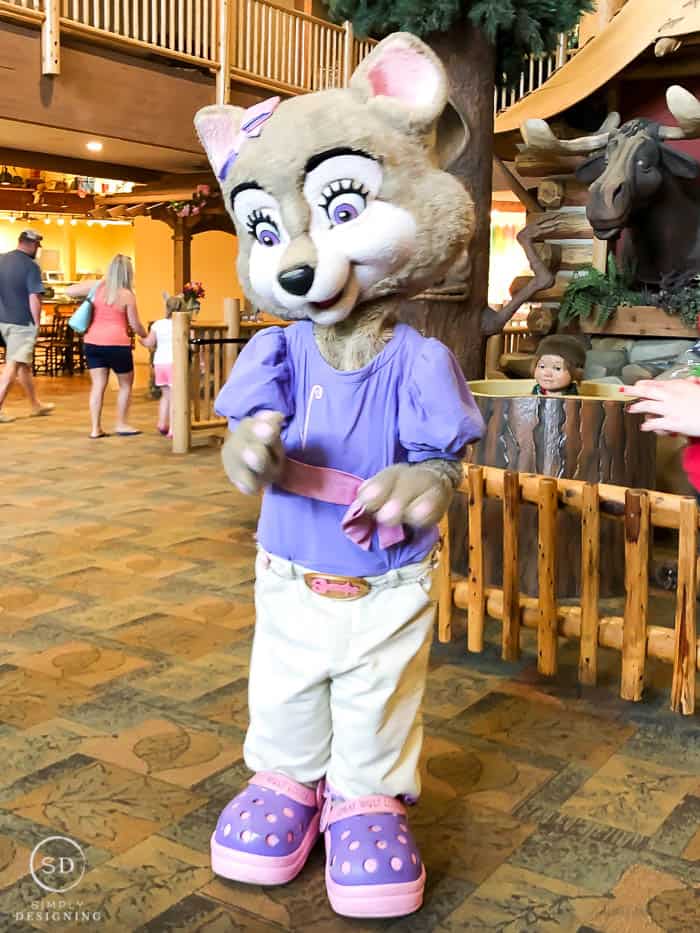 What you should know when staying at Great Wolf Lodge

Pack Your Swimsuit!
The highlight of Great Wolf Lodge (at least for my children) is the waterpark! I love that the waterpark here is really geared for kids of ALL ages! There are small and big waterslides that all can go on.
There were only a couple of waterslides that my 2-year-old was not allowed to go on which was amazing since she loves things like this and would have been sad to miss out on the big waterslides. She was able to hang with us all day long and not get bored or frustrated that she wasn't able to participate!
This also meant that as parents we didn't need to be divided all day long with our differently aged kiddos.
With my big kids, because the waterpark wasn't too big, we did feel comfortable sending them off on their own for little bits of time to ride what they wanted to on their own. But I also loved experiencing the waterslides with them as well!
The waterslides were fun for me as an adult and for all of my children too! So it was really the highlight of our time at Great Wolf Lodge.
PRO TIP: Just pack your swimsuit! Don't worry about packing life jackets as they have tons in the waterpark area. And because it is inside, you don't need hats or sunscreen either. They also have plenty of towels to borrow at the pool. So save space on packing and just pack the swimsuits!! (And swim diapers, and maybe a cover-up too 🙂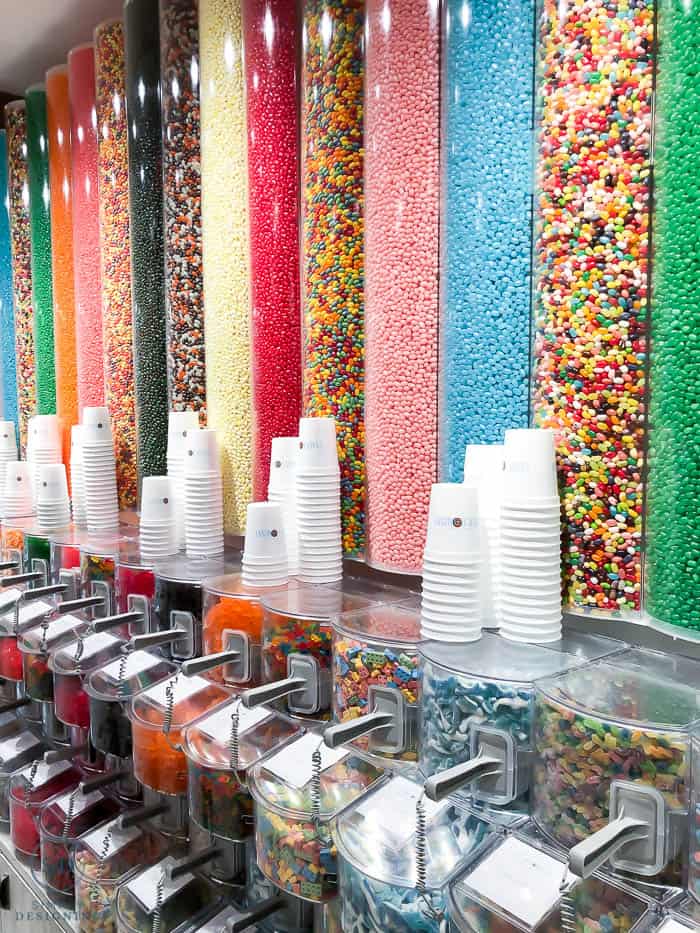 A Trip to the Candy Company
No trip to Great Wolf Lodge is complete without a trip to their candy shop! Really, this might have been the second most favorite thing my kids did while we were there haha!
You can purchase a cup and fill it full of candy for one price. They have prepackaged candy that can be bought individually but letting your kids fill up a cup of candy was definitely a huge treat for our family.
I was surprised by how big the cups were though and how much candy my kids ended up with! You can easily share cups between family members, especially with younger children.
We let our kids each get one cup of candy and they didn't even finish it during our stay at the lodge. It may last us another week haha!
But it was something really special and was certainly a treat, so it was really fun for them.
MOM TIP: Let them get the candy early on in your trip so they can enjoy it the whole trip long and so you have less to bring home!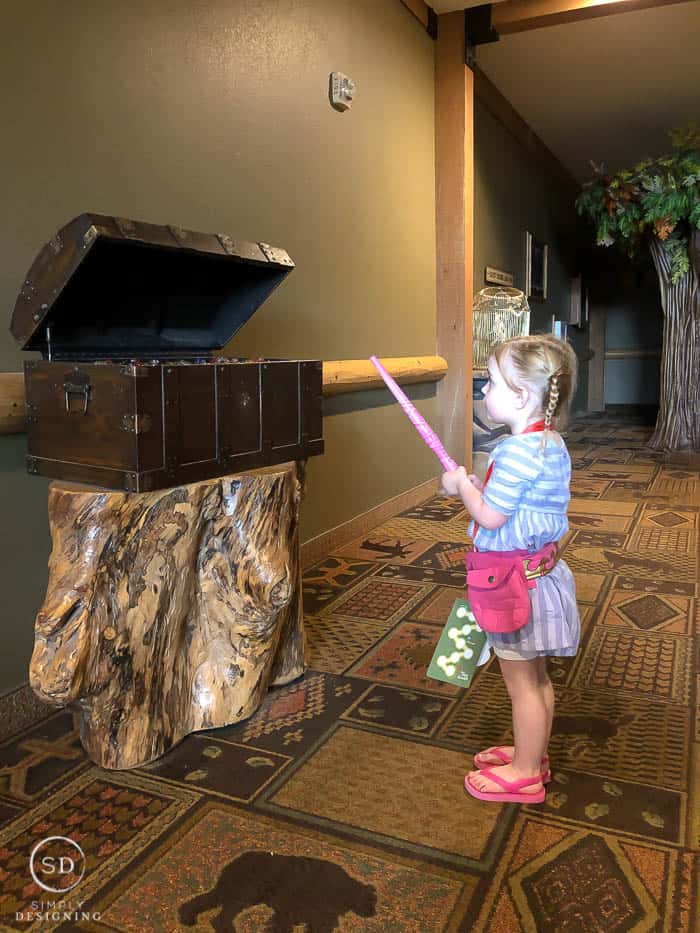 Save Time for MagiQuest
My big kids, of course, wanted to do the MagiQuest! It can take several hours to complete the entire quest, so we broke it up and let them do a little bit each night.
When we visited the Mason, Ohio location, the MagiQuest stayed open later than the waterpark so it was a great evening activity to do.
My older children (9 and 12) could complete this on their own and absolutely LOVED doing it! They had so much fun with this.
PRO TIP: For my 2-year-old, who didn't understand how to play the game, and really only want to hold and wave the wand around...there was a great Junior MagiQuest program that simply allows them to wave the wand and see things light up and speak etc. It was perfect for her!
The wands can be used over and over at different locations, so buy your wand once, and keep it someplace safe for your next trip to Great Wolf Lodge.
INSIDER TIP: One wand tip I learned while I was there was to remove the end from the wand and the batteries when you leave. The wands can be reused at Great Wolf Lodges, but over time, the batteries in the wand can corrode which will make the wand no longer work. So it is best to remove them and store them separately.
You will purchase a new game every time you come to the lodge but the game is good for 4 days! So you can purchase the game early in your trip and work on it throughout your trip bit by bit.
PRO TIP: The game will autosave your progress on your wand/account, so even if you don't get through the whole game during your trip you can come back to the same lodge another time and finish it. However, the game doesn't transfer from lodge to lodge as the games are slightly different at all locations.
If you plan to do MagiQuest, I would check into purchasing a Paw Pass to save money on a bundle of activities!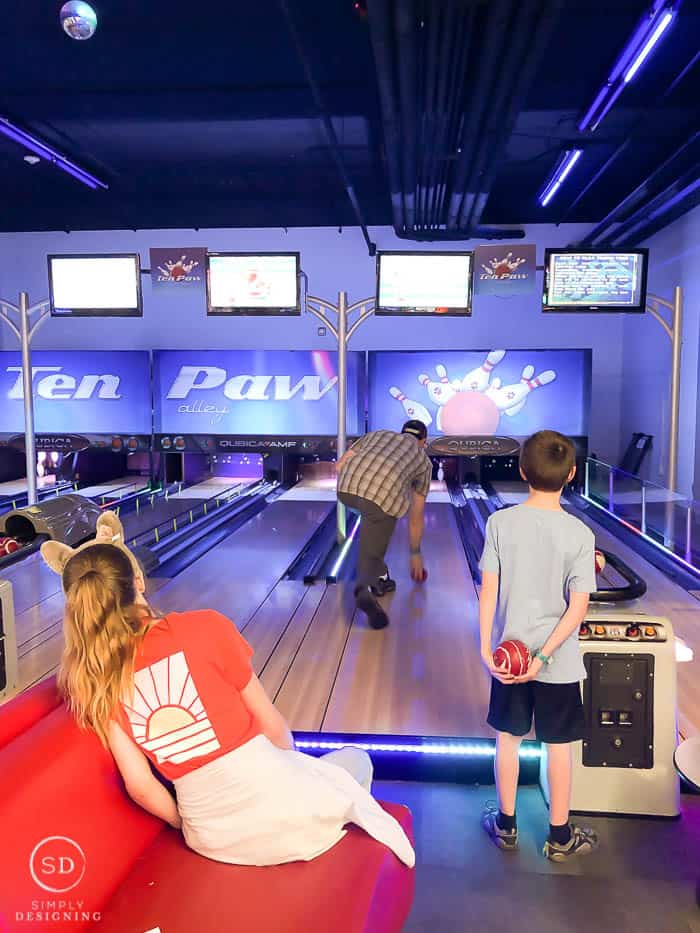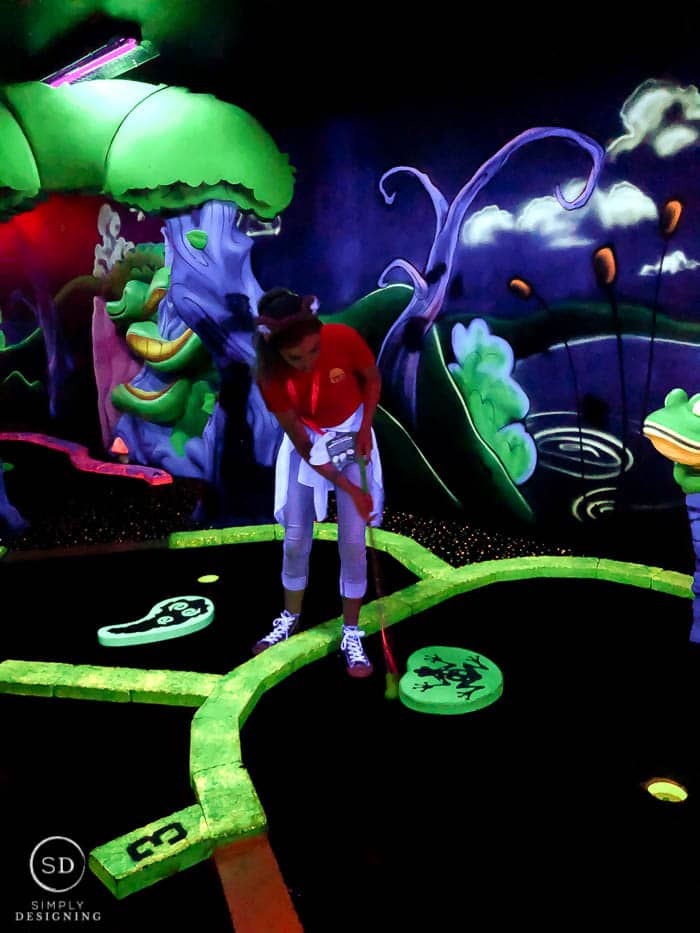 Arcade, Bowling and Mini Golf
If you are looking for something else fun to do, consider checking out the arcade, bowling or mini golf! The mini golf course was 9 holes of glow-in-the-dark fun! The big kids and I had a great time playing it one evening.
Bowling was fun for the whole family and it was easy to put the rails up and down for younger kids.
We didn't actually play any arcade games during this trip, but it is definitely something fun, especially for older kids to do.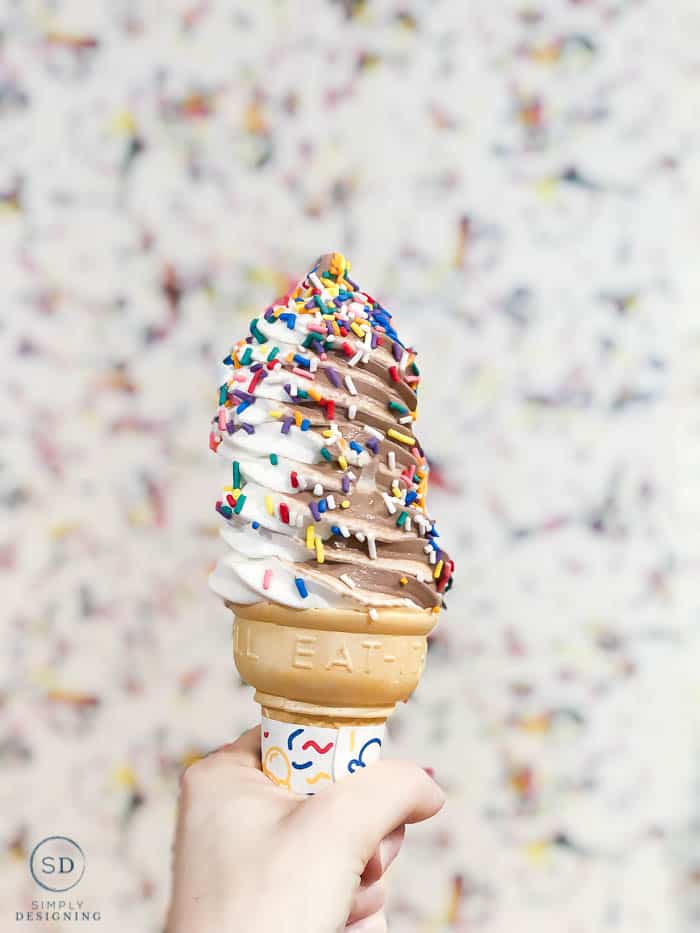 Where to Eat!
There are a lot of options of where to eat at Great Wolf Lodge. We did not go hungry while we were there.
The Loose Moose Cottage is a family-friendly buffet that is perfect for feeding hungry children fast!
The Lodge Wood Fired Grill is a nicer restaurant that you can hit if you want something a little more upscale without needing to put on fancy attire or leave the resort.
INSIDER TIP: If you want to eat at the Lodge Wood Fired Grill but want to avoid crowds, go mid-day for lunch when most people are enjoying the waterpark with their kids!
There is also food right outside the waterpark. We snagged a pizza, salad and drinks at Hungry as a Wolf for lunch while we spent the day at the waterpark. It was tasty, fast and everyone loved it!
Buckets is inside the waterpark and is great for food and snacks while enjoying your day in the water!
And right next to that is Bear Paw Sweets and Eats which is a yummy treat shop with cookies, fudge, ice cream and Dippin' Dots. I have a soft spot in my heart/belly for twist soft serve ice cream with sprinkles and it did not disappoint! It was so yummy and I may have treated myself to a soft serve twist cone a few times while we were at Great Wolf Lodge. Yum!
On the main level was also a Dunkin Donuts. So there was plenty of food available without even leaving the resort.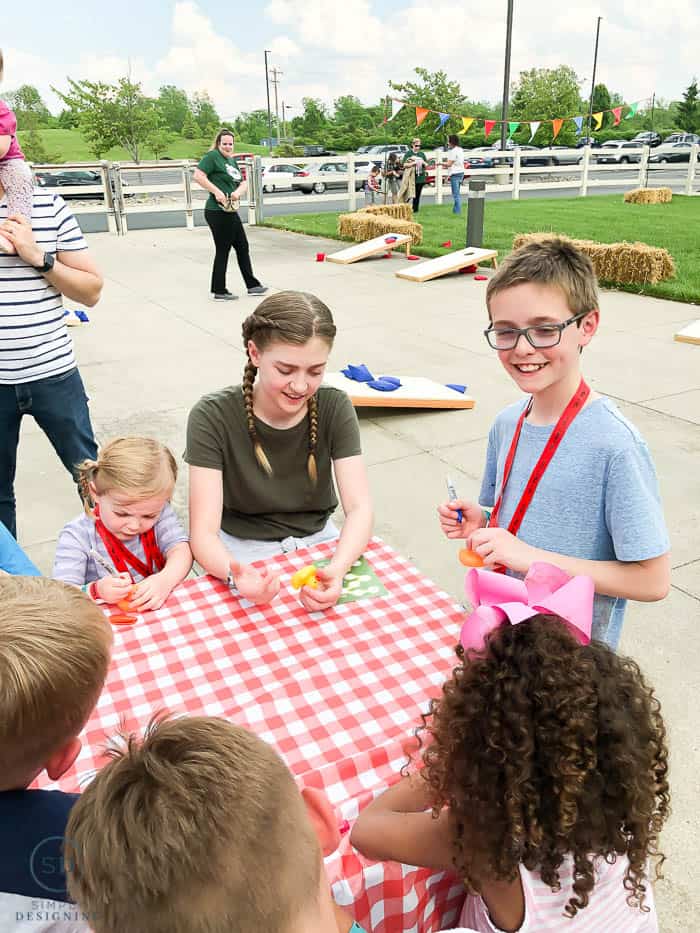 Paw Pass, Pup Pass, Wolf Pass
If you want to score a package deal on some of the fun extra activities at Great Wolf Lodge, I suggest looking into Pass. The passes can include things like a MagiQuest or ShadowQuest game, a choice of a classic wand with a standard topper or a Magi belt, a cup of candy, a scoop of ice cream, a game card, a create station animal, bowling, mini golf and more depending on your pass choice.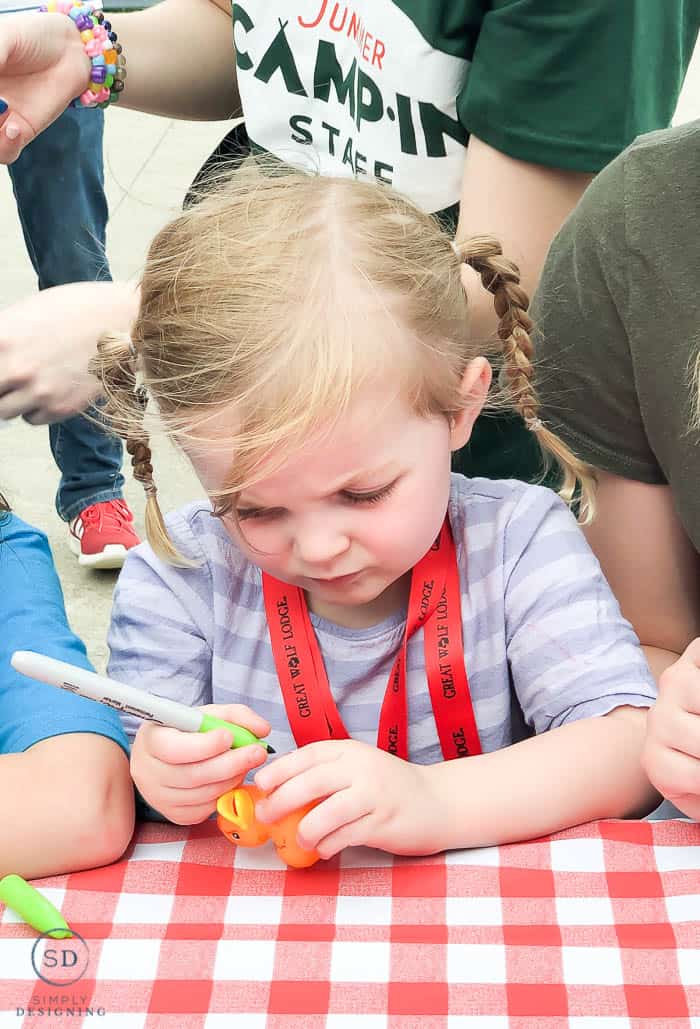 Elements Spa & Scoops
If you are looking for a moment to yourself, you can book a mani, pedi, massage and more at Elements Spa! Right next to the Elements Spa is Scoops which is a kid-friendly spa! You can get a mommy and daughter mani or pedi.
And this location offered something special too! At the time I was there, for $9.99, you could get a special Princess Treatment package that included a tiara, sash, lotion, hair scent, lipgloss and ice cream! So your special little girl can get a fun princess spa experience without the time or expense of a traditional spa treatment.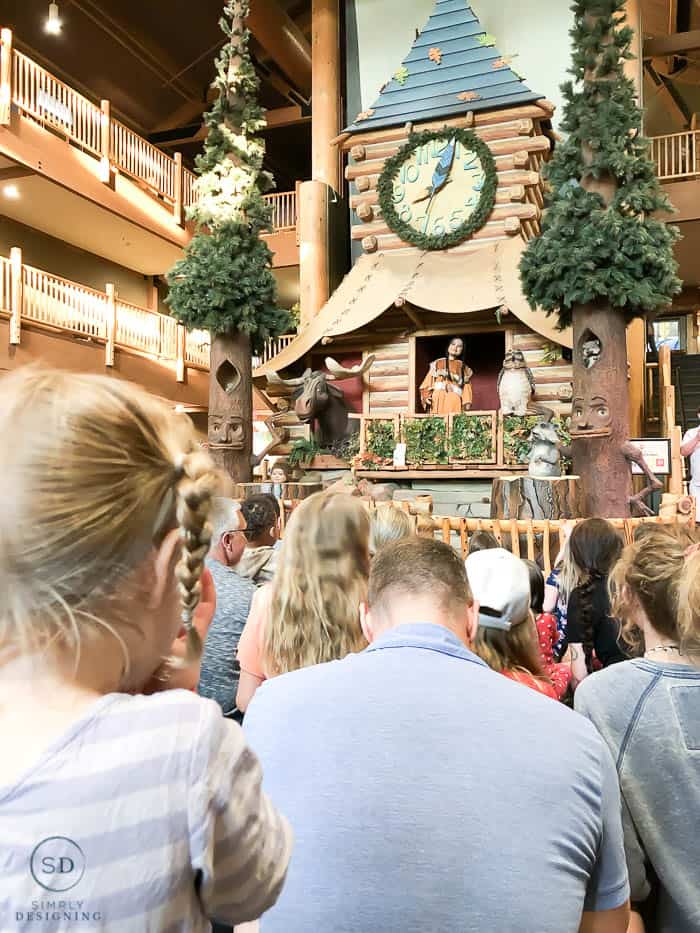 Things To Do For FREE at Great Wolf Lodge
With so many fun things to do, it is really easy to overlook the FREE events that happen all the time at Great Wolf Lodge. While we were there, some of the fun and free events we participated in or saw going on were:
Morning Yoga for the kids
Wolf Walk
Coloring
Bracelet / Keychain making with beads
Evening Dance Parties
Evening Storytime
Clock Tower Show
Meeting Characters
And more!

Rooms for the Whole Family
As a family of 5, it is often hard to find a hotel room that can accommodate all of us easily. I really love that the rooms at Great Wolf Lodge are designed to accommodate families! And they are so fun too!
The room we stayed in had two bunks in its own cute space. My kids LOVED it!
Bunk beds are always so fun and themed rooms are always a huge hit with my kids. It makes the whole experience just a little more special.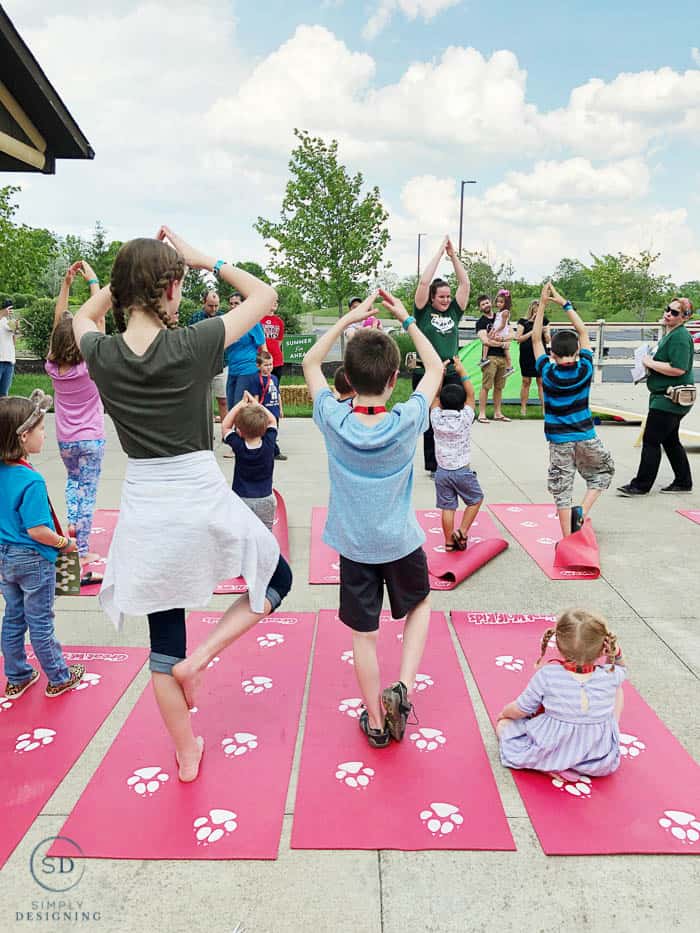 Themed Events
Great Wolf Lodge is known for some of their fun themed events! They have a great holiday event and various other ones throughout the year.
And Great Wolf Lodge is about to launch their brand new Summer Camp-In special event which I was lucky enough to preview during my time at their lodge!
While staying at the Great Wolf Lodge already has a bit of a summer camp and sleepover feel to it, the Camp-In program is designed to really enhance your summer experience at the Lodge with extra activities and special themed rooms!
This is a brand new summer celebration theme and will be available from May 27- September 2, 2019 at any of the 16 US based locations.
I love that it felt a little like glamping. All the fun of outdoor summer camp, without the worries of being rained out!
Some of the Great Wolf Lodge Summer Camp-In activities we previewed or were told will be available included:
Corn Hole
Button Making
Camp Themed Crafts
Face Painting
Balloon Twisting
Sack Races
Special Themed Rooms with a tent in the room plus special camp-themed decor
Ducky 500 Races
Pool Party with music, games crafts and more
S'morelier Dessert Experience
Character breakfasts
BBQ for Dinner
Trailblazer Challenge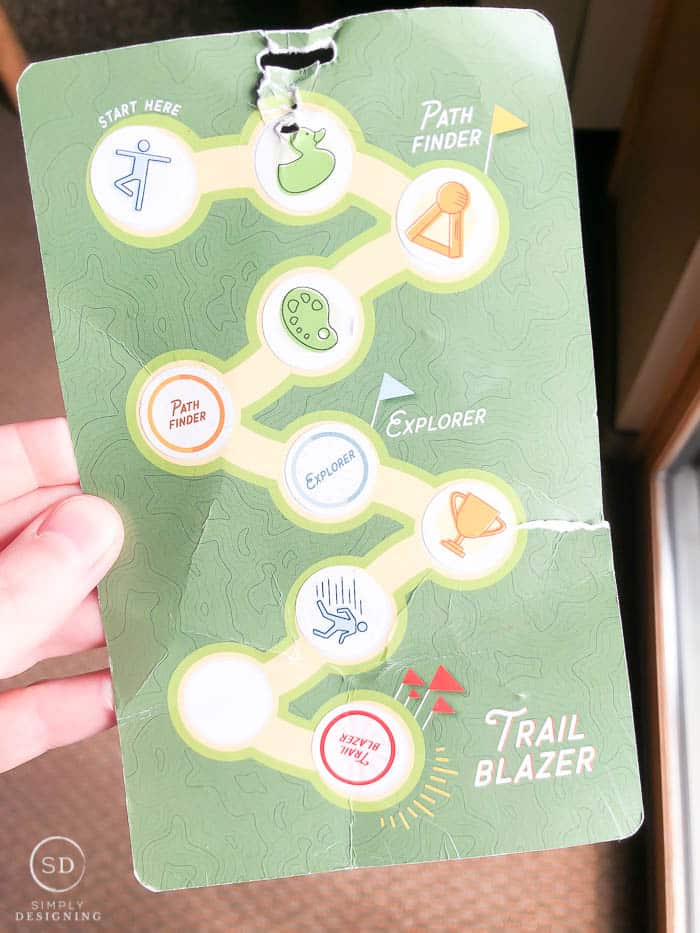 The Trailblazer Challenge is FREE and campers can complete different activities throughout their stay. Each completed activity earns a badge on their card and when they have completed it all, they can earn the title of Trailblazer!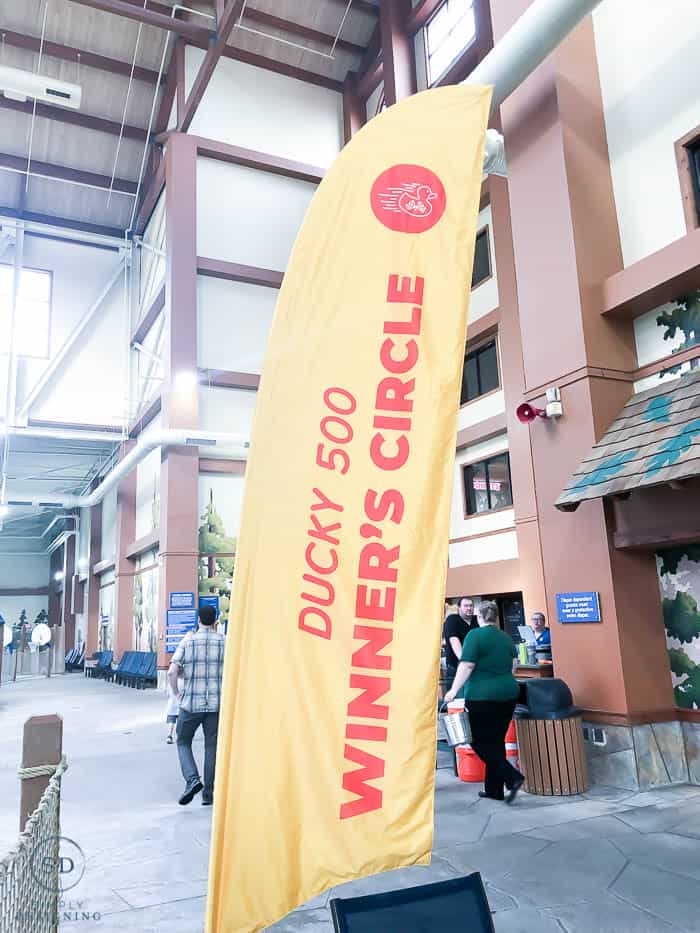 The Ducky 500 Races are so fun! My kids got to decorate their own rubber ducky and then race them down the waterslide. As part of the Summer Camp-In events, there will be a special poolside party from 12-4 where kids will be able to participate in the Ducky 500, hula hoop contests and crafts by the pool!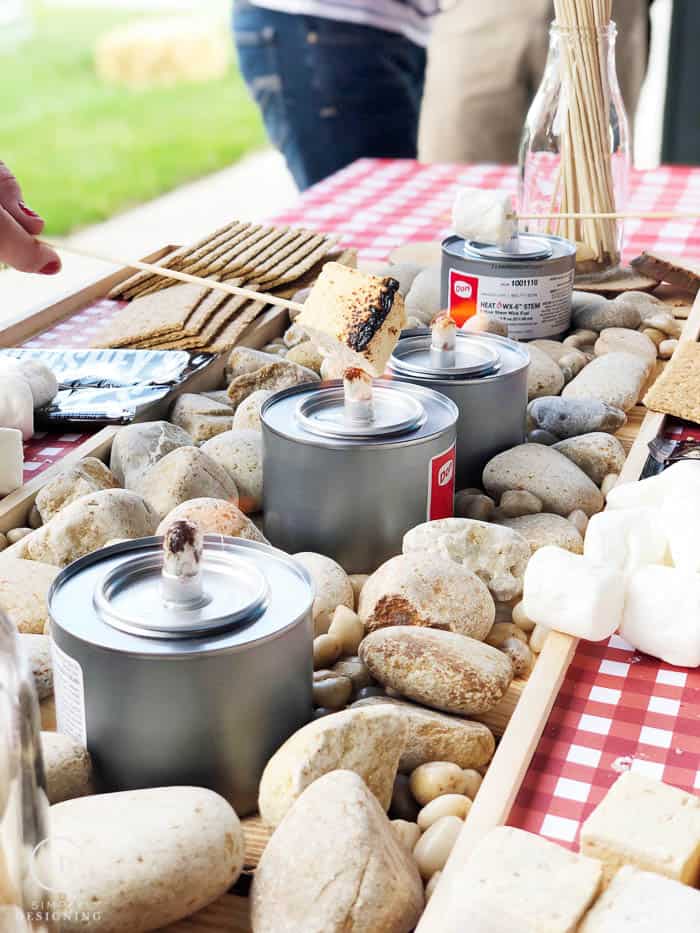 The S'morelier Dessert Bar was a fun time that allowed kids and adults an opportunity to make their own delicious s'mores!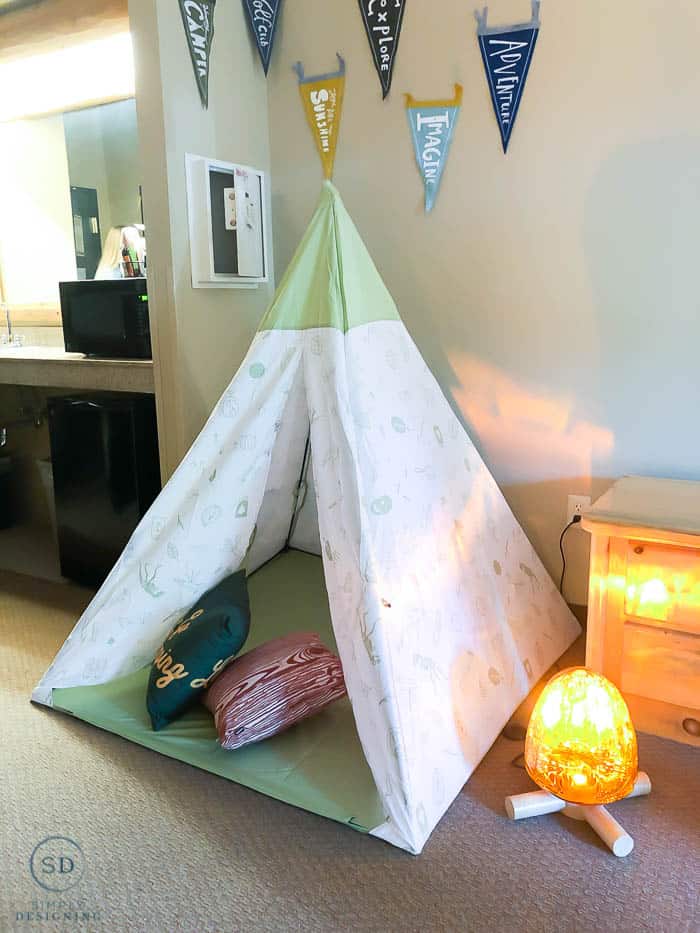 The Camp-In Themed Rooms are complete with an in-room tent, banners, themed pillows and even a campfire light!
Nighttime storytime and dance parties will now be around the Campfire!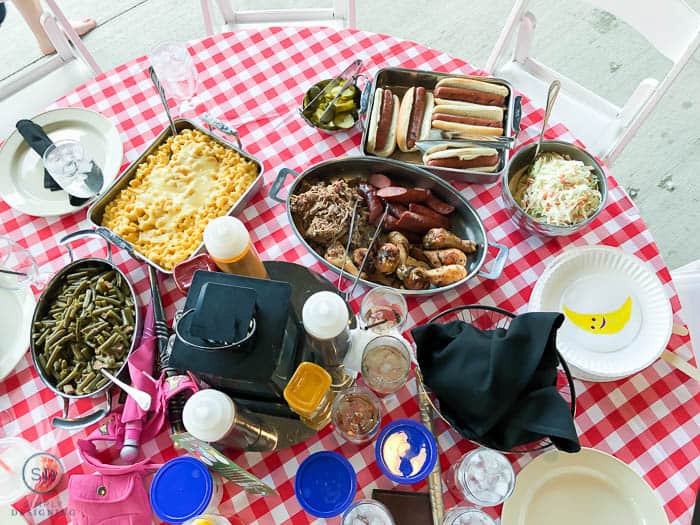 The BBQ Dinner we enjoyed was delicious and the whole family enjoyed the yummy food served!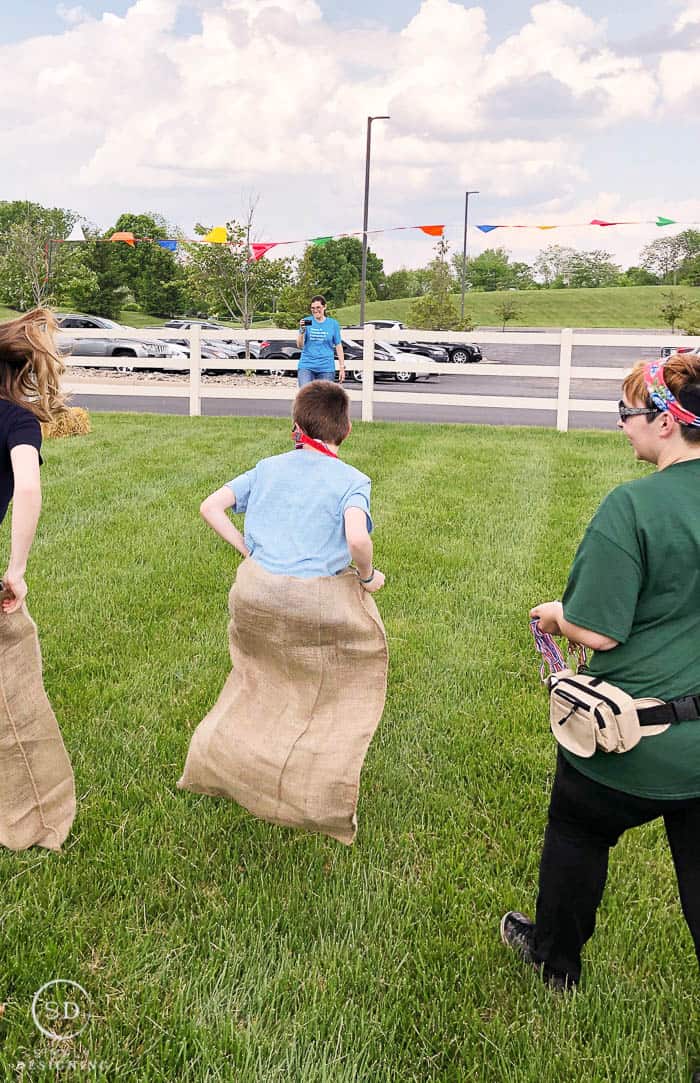 My son totally smoked me at the Sack Race!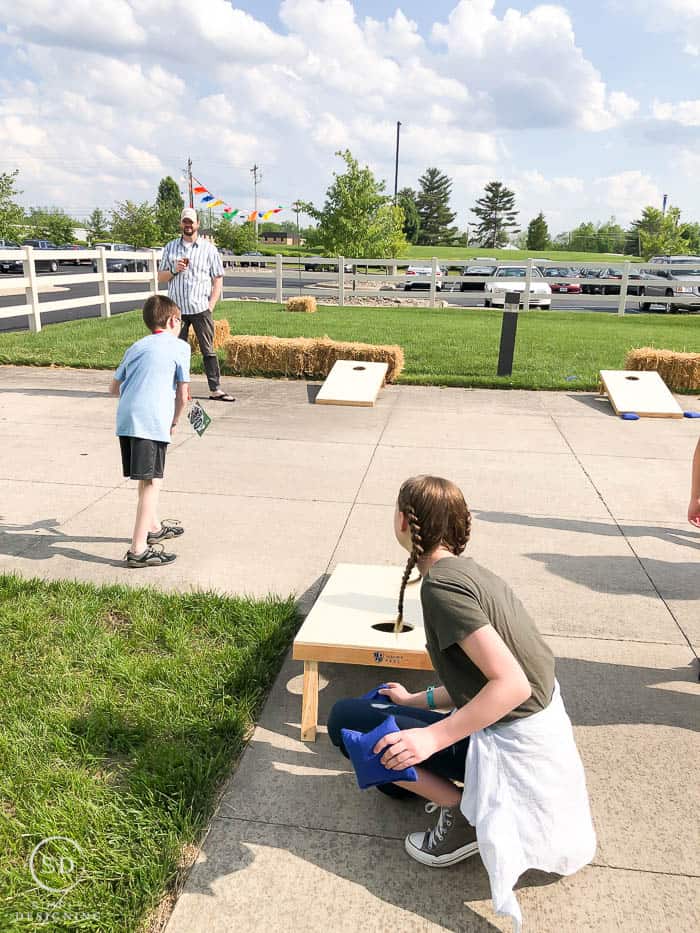 The whole family had fun playing Corn Hole together!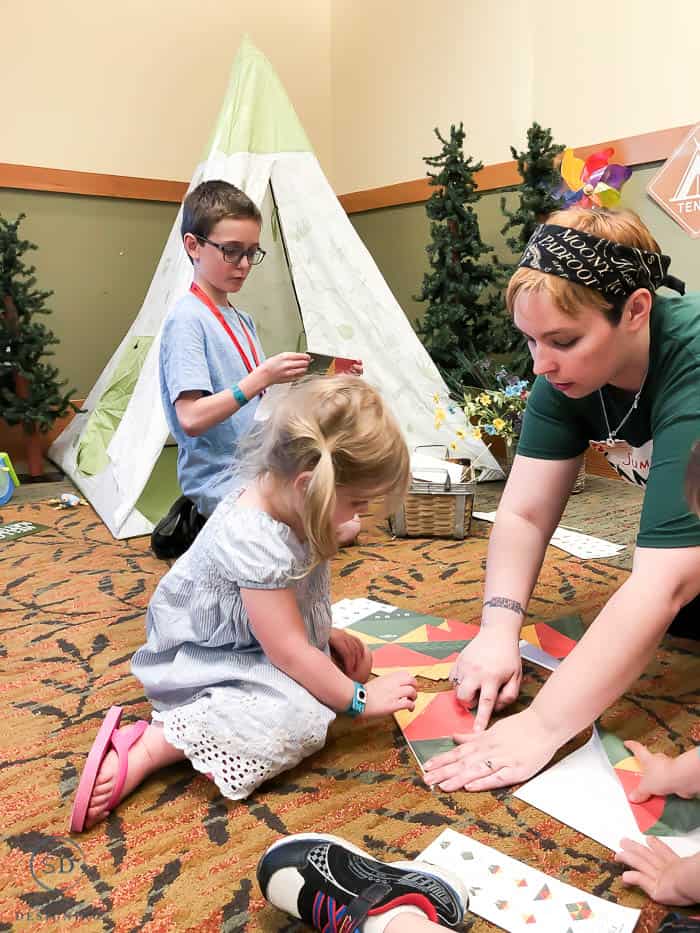 We all enjoyed fun Summer Themed Crafts too!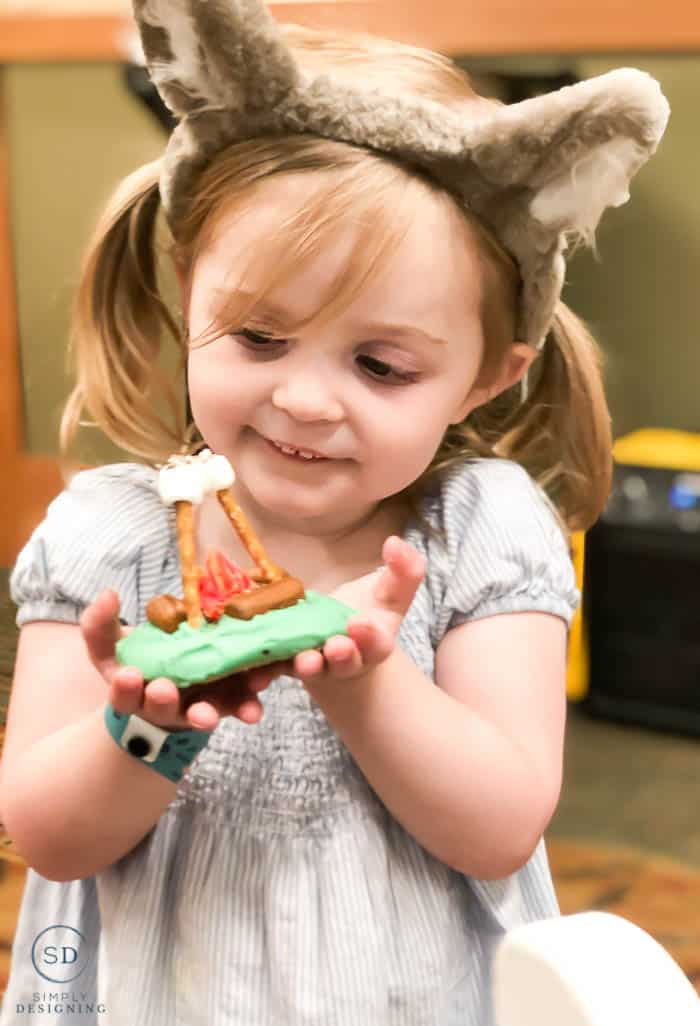 And we found some extra delicious Summer Themed Treats!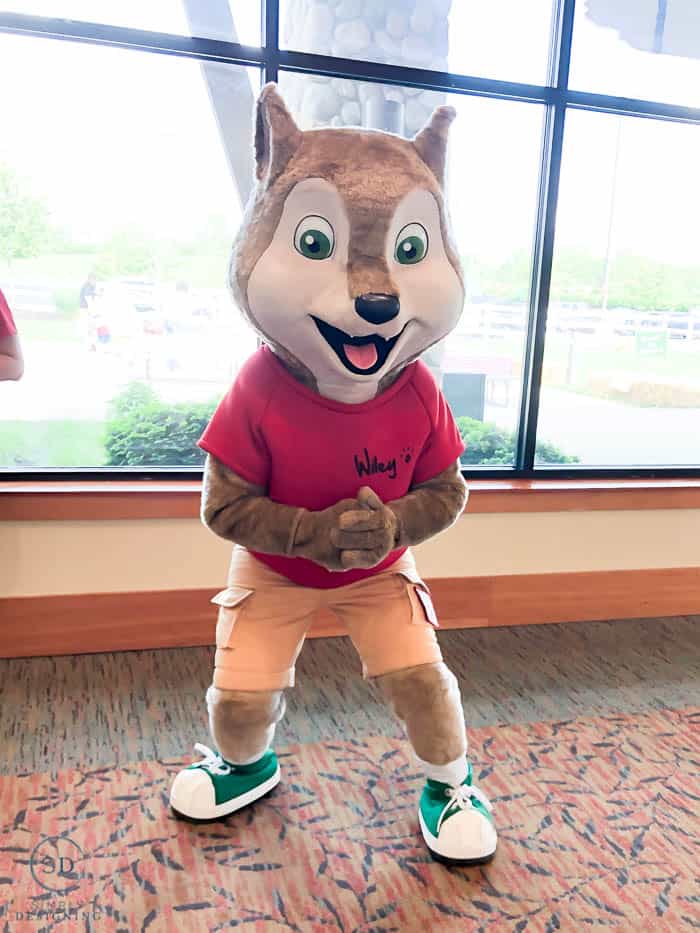 The Summer Camp-In is truly an extra special fun event available from Memorial Day Weekend through Labor Day Weekend. So so fun!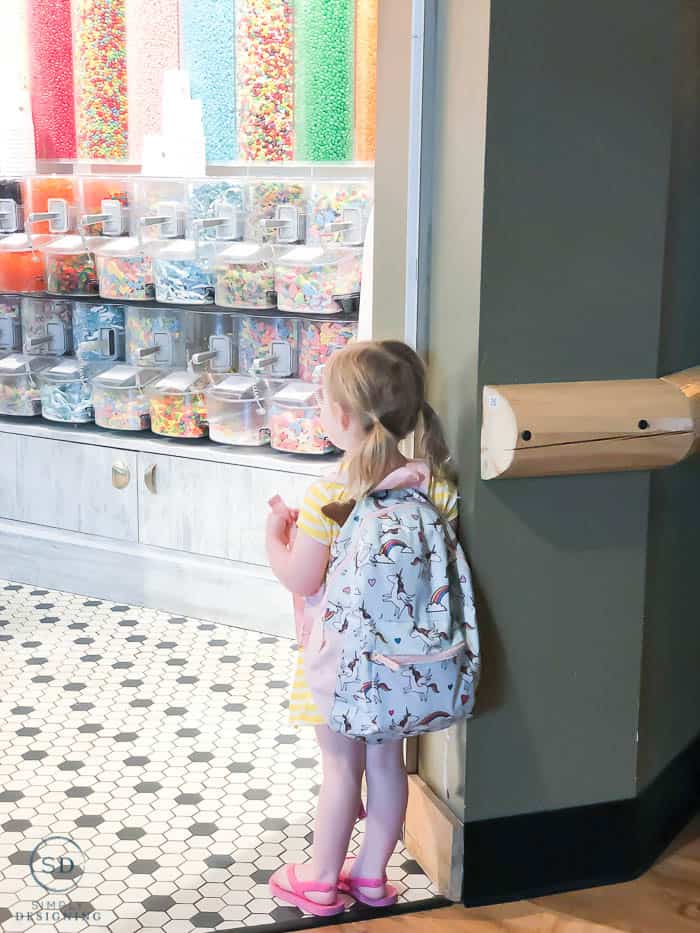 My kids had a blast and are definitely begging to come back again soon!
I love that The Great Wolf Lodge is so family focused and really is so fun for kids of all ages! I hope these 10 Tips for Visiting Great Wolf Lodge make it easy for you to plan your next family vacation!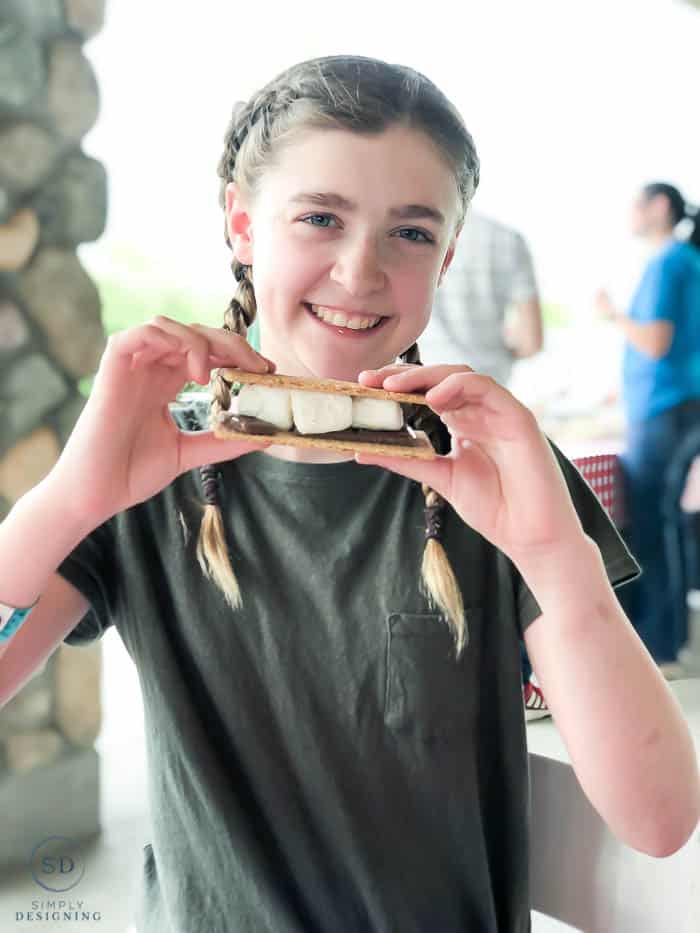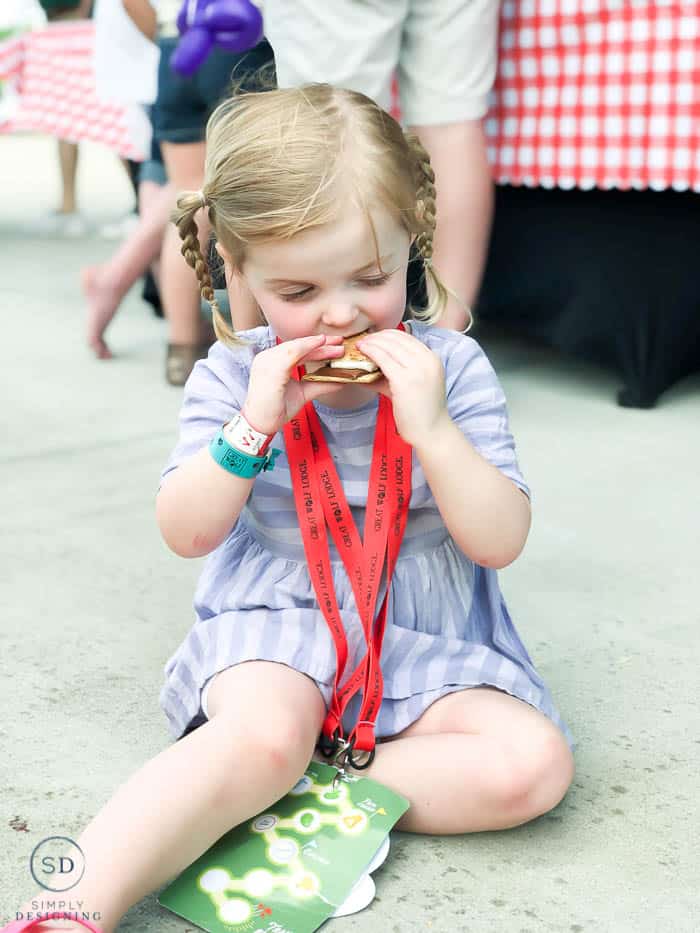 If you enjoyed this post sharing 10 Tips for Visiting Great Wolf Lodge, you might also enjoy these posts too: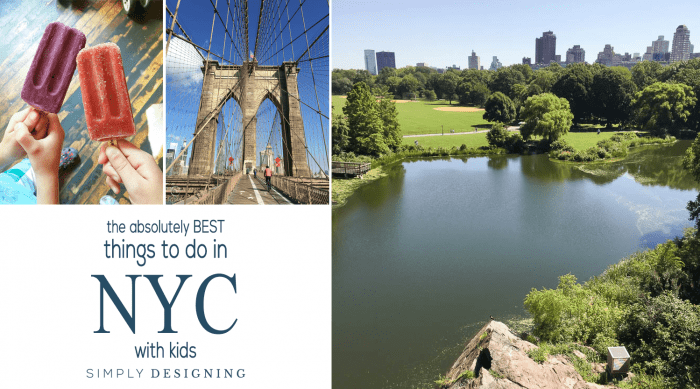 The Best Things To Do in NYC with Kids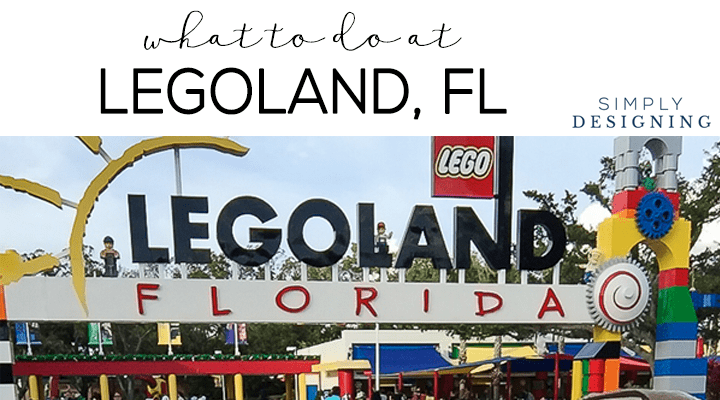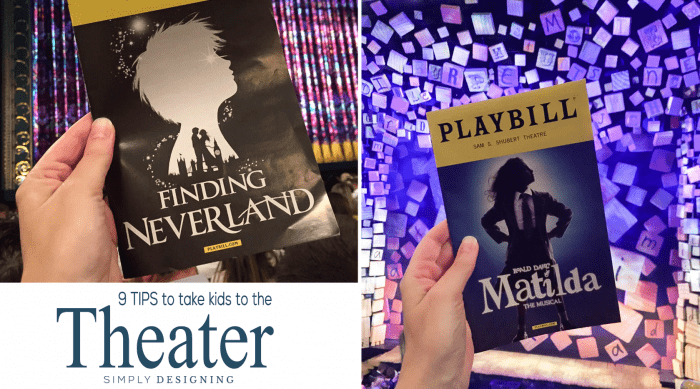 9 Tips to Take Kids to the Theater Easily