I think our spring break East Coast road trip this year was pretty epic, and so I am excited to share the things we did on it with you, including what Things to do in Niagara Falls! I will share my entire trip with you of course, including how I saved up to 44% on some of my hotels here, but today, we are just going to chat about what to do in Niagara Falls.

Things to do in Niagara Falls
We left Indiana and headed straight for Niagara Falls. My husband and I had seen the falls years ago, but my kids never had. With a move to the west coast coming faster than I care to admit, I wanted to hit some amazing highlights on the East Coast before heading to the West Coast. Niagra Falls was the first big stop on our trip.
We arrived late at night at stayed in the Marriott Fairfield Inn and Suites in Niagara Falls, USA. This location did not have a view of the falls, but it was very close to them. It was a great hotel and I would definitely recommend staying there. I am not being paid to say that, but if you are looking for great deals on hotels in the area, I suggest snagging a FREE buddy pass on my travel account with Jifu so you can snag a great deal too! (If you use my buddy pass to book travel I do get a small kick-back. Thank you for supporting my blog) Go HERE to snag the free, no obligation, buddy pass.
We slept well that night and got up the next morning to check out the falls. It was cold when we went to bed, but we actually woke up to SNOW!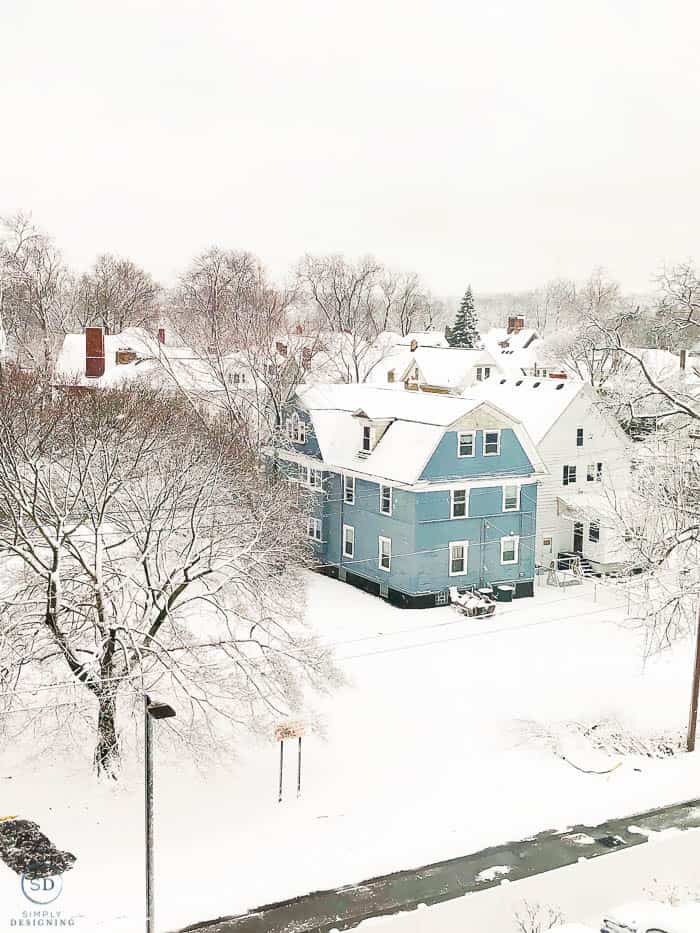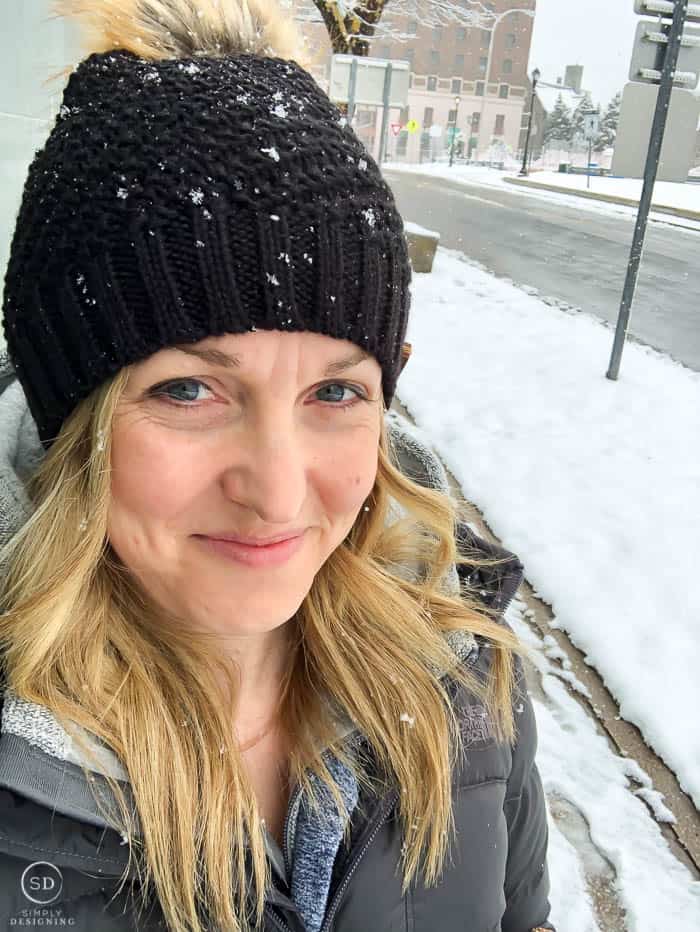 You guys, I have never seen Niagara Falls in the snow, and let me tell you, it is gorgeous!!! Not what we were expecting in April, but still absolutely amazing!
So if you are looking for an absolutely stunning experience, go during the snow and you will be amazed. Just be sure to pack warm clothing because it is cold.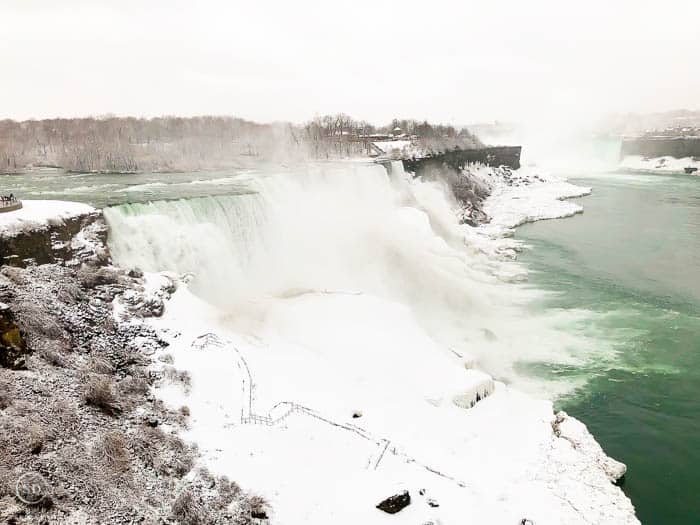 What can you do at Niagara Falls?
Personally, I think a trip to Niagara Falls is not complete without these things:
Seeing the falls from the US side
Seeing the falls from the Canada side
Seeing the falls at night
Going to the Cave of the Winds
Maid of the Mist boat ride depending on the time of year and if you are ok getting wet (and by wet I mean soaking wet)
Journey Behind the Falls
The Observation Deck on the US side
Terrapin Point on Goat Island
Three Sisters Islands
Table Rock on the Canada side
Table Rock on the Canada side at night (to see Niagara Falls lite up with lights!)
And there is more to do if you have more time!

Can you do Niagara Falls in one day?
Yes, you definitely can do Niagara Falls in one day! We love to go to places and hit the highlights. We may not see everything, but it was definitely more than possible to hit the highlights in a day. Because we wanted to see the falls during the day and at night though, we needed to plan accordingly for that.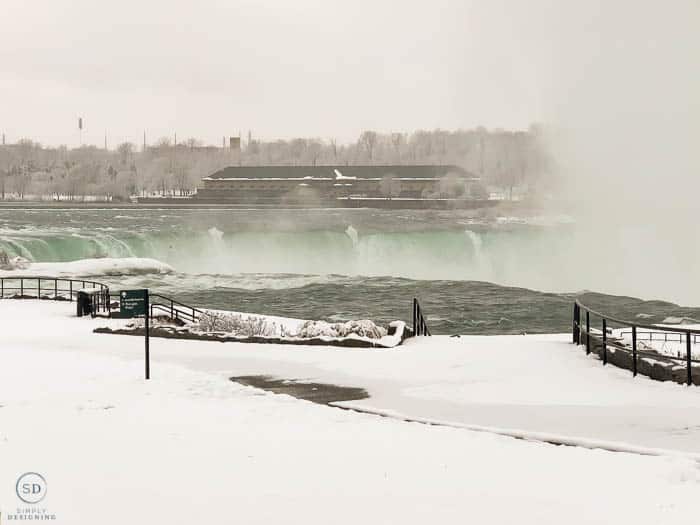 What to do in Niagara Falls for kids?
We brought our 12, 9 and 2-year-old with us on this trip. So we were all about making this trip to Niagara Falls as kid-friendly as possible.
Walking around Niagara State Park was perfect. We could all enjoy the views and the kids could get energy out by walking from one viewpoint to the next. Of course, we were extra careful by the fall observation areas.
The Cave of the Winds was really fun with our children as well. If the weather had been better when we were there, the Maid of the Mist would have been enjoyable for our older kids, but maybe a little much for our toddler.
I think the highlight of seeing the falls for my big kids was seeing them at night, lite up, from the Canada side. It was awe-inspiringly beautiful.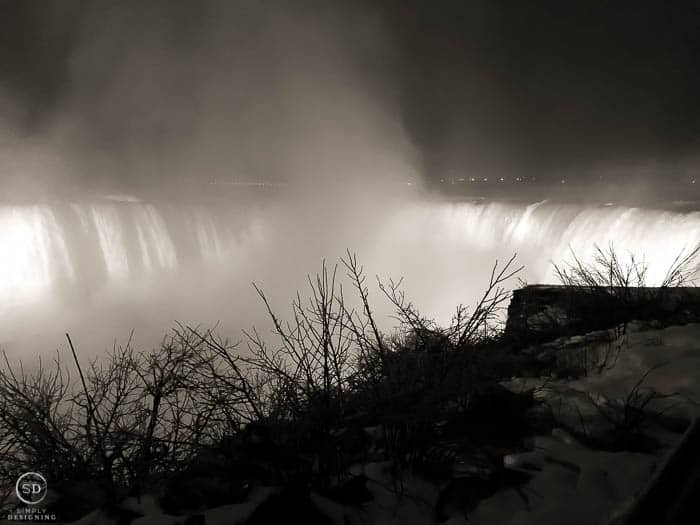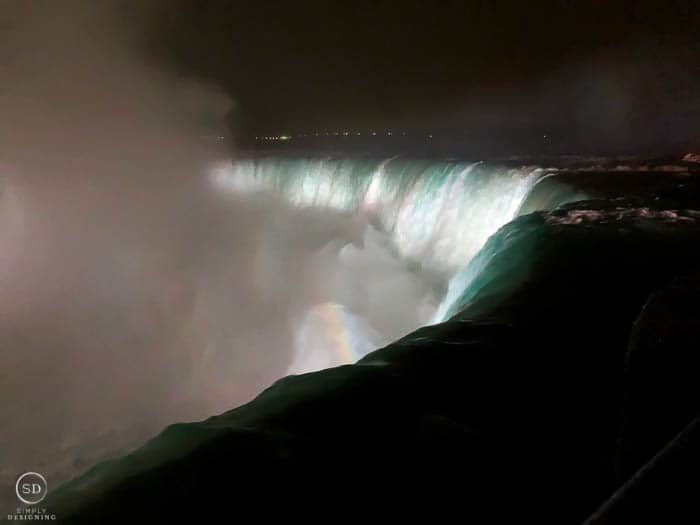 Is Niagara Falls on the US or Canada side better?
They are just different! The most breathtaking views of the falls are in Canada because you are looking straight across at them instead of being next to them. And at night, lite up, they are so cool!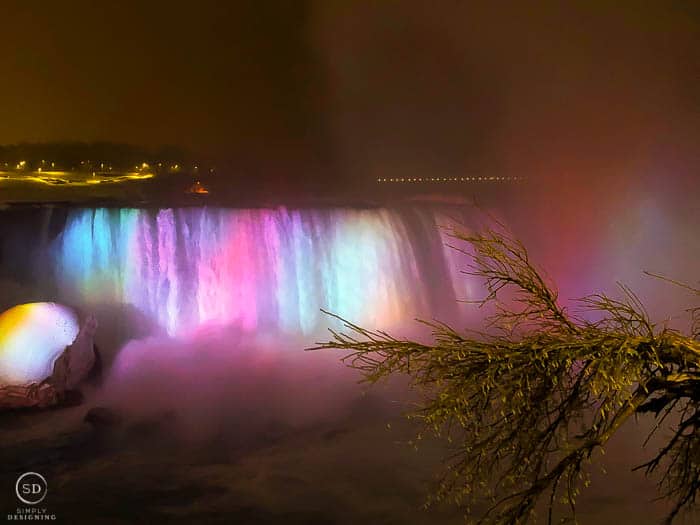 But the US side has so many adventurous things to do so we really enjoyed spending our day on the US side, and our evening on the Canada side.

Cave of the Winds, Niagara Falls
We were given complimentary tickets to Cave of the Winds, but I am sharing my honest opinion of experience of it with you.
We headed to Cave of the Winds first thing in the morning, and I will say it was truly one of our favorite things to do! Your Cave of the Winds experience will differ if you are there during warmer months or cooler months.
This year, it was still cold, and it snowed while we were there, so our experience was the winter one. The summer one would be so fun to go back and do too as you get close enough to the falls to get wet!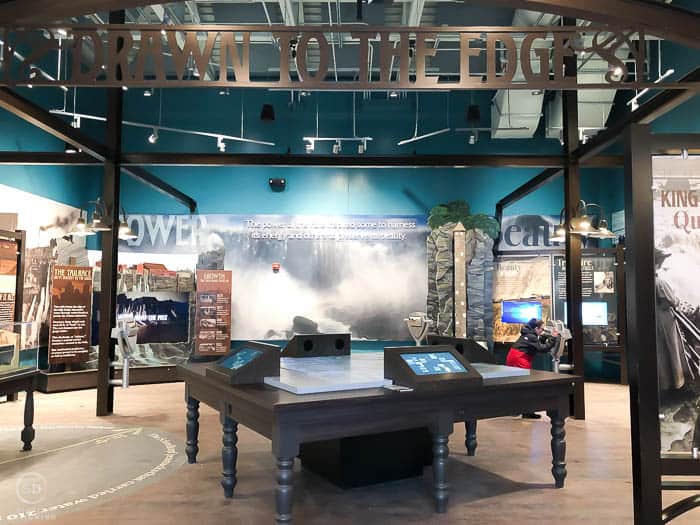 We began in the Cave of the Winds Pavillon which is a great area to interactively learn about the history of the falls. Then we watched a short movie giving more information about the history of how Nikola Tesla harnessed power from the falls. We also learned about Annie Edson Taylor, a school teacher, who made her own barrel and went down Niagara Falls. She was the first person to survive doing this. She was 63 years old when she did this! 16 people in total have gone down Niagara falls, only 9 have made it alive though.
Next, we went down an elevator and walked through a tunnel onto a viewing platform where you could get a great view of the falls! This is probably one of the best views of the falls from the US side because you really get a great view of them and during the winter, you are far enough away that you do not get wet. It really makes seeing the falls like this possible in the winter!
The winter experience is available weather permitting, but the Pavillion is open year round. The rate of admission is different depending on the time of year. You can check out their calendar and purchase tickets on their website HERE.
Especially with kids, this is truly a great thing to do at Niagara Falls! And is a wonderful way to see the falls during spring, summer, fall or even the winter months!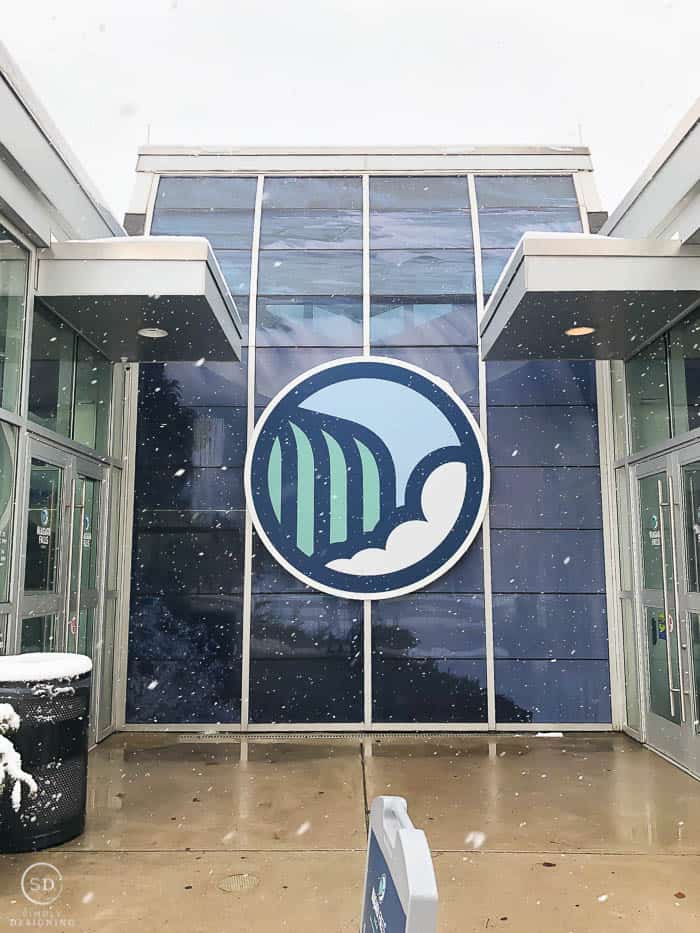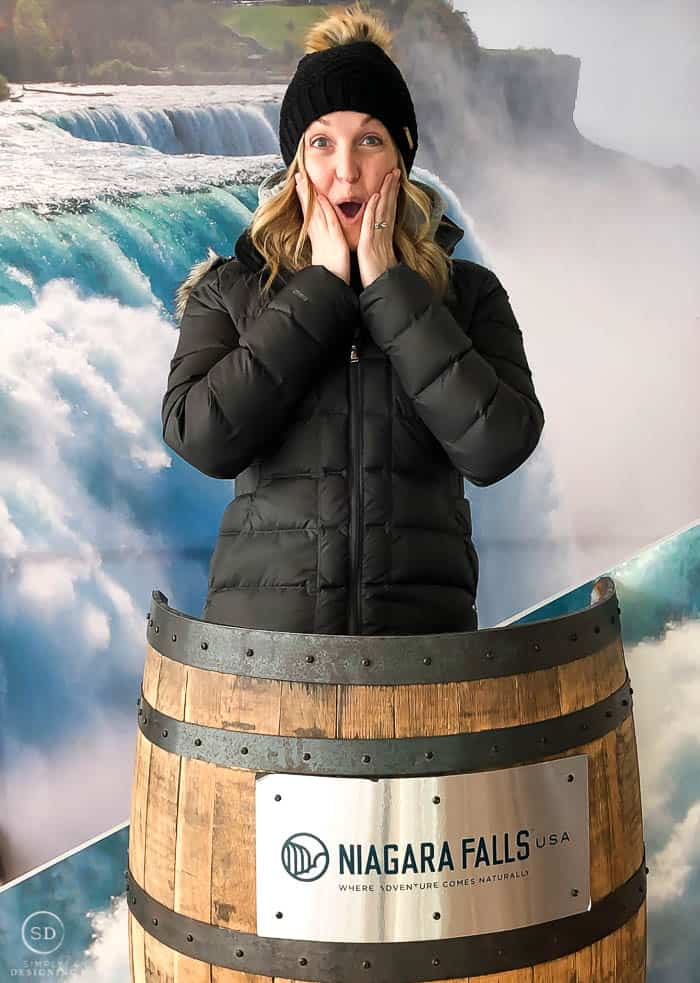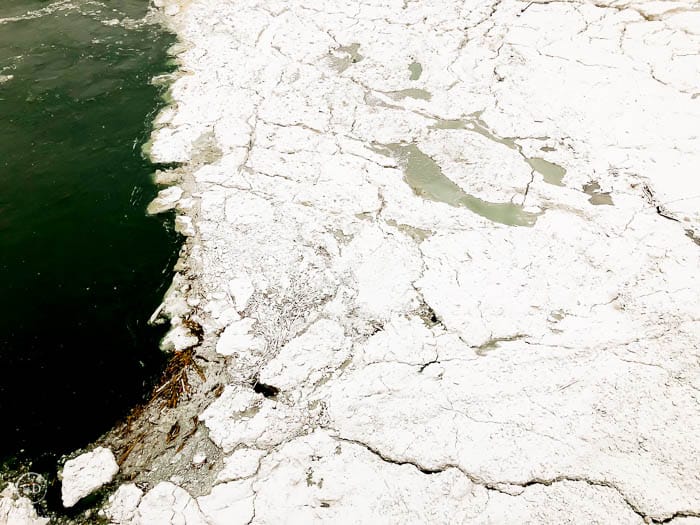 What did we do at Niagara Falls?
I always love to walk everyone through our itinerary so that it can help you plan yours! Here is how we did our day at Niagara Falls:
Niagara Falls Visitor Center (grabbed a map and snapped a fun photo)
Cave of the Winds, Winter Experience
Terrapin Point on Goat Island
American Falls on Goat Island
Three Sisters Islands
Observation Deck at Niagara Falls State Park
Rainforest Cafe for lunch (the perfect spot for lunch with kids)
Then we actually travelled to Palmyra and spent the afternoon seeing sites like Hill Cumorah, the Sacred Grove, the Joseph Smith Home and Log Cabin, Barn and Coopery.
We headed back to Niagara Falls but this time to the Canada side!
Table Rock on the Canada side has beautiful views of the falls lite up at night! We enjoyed watching the lights change for quite some time! During summer months, they often have fireworks.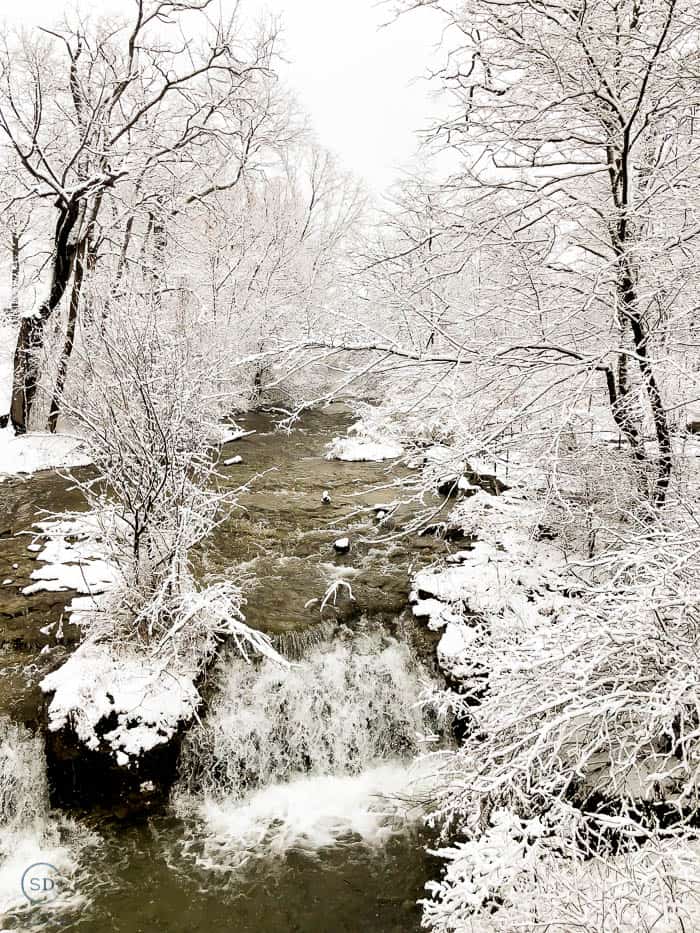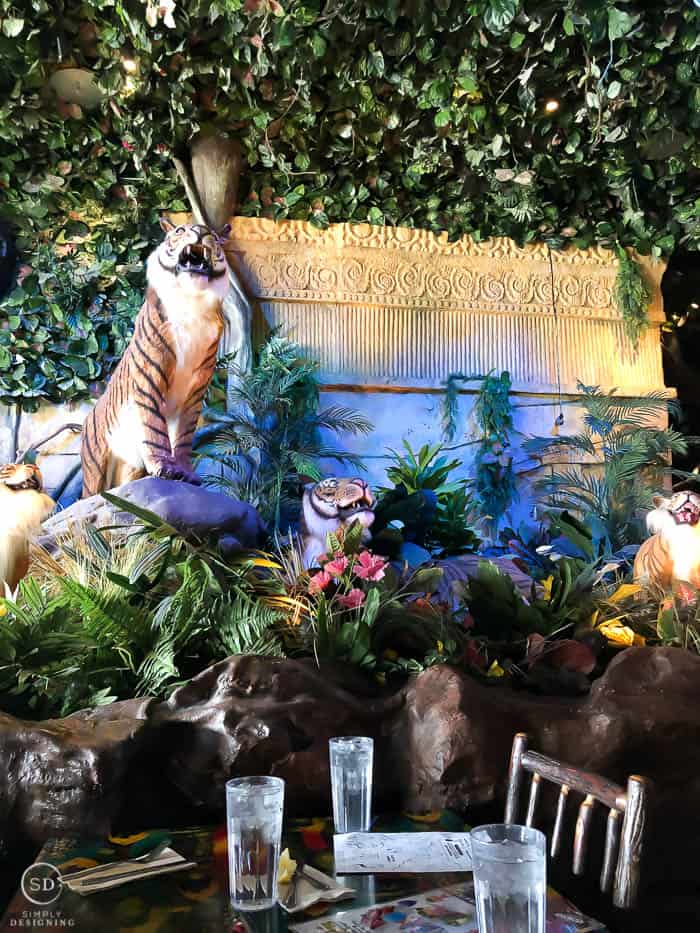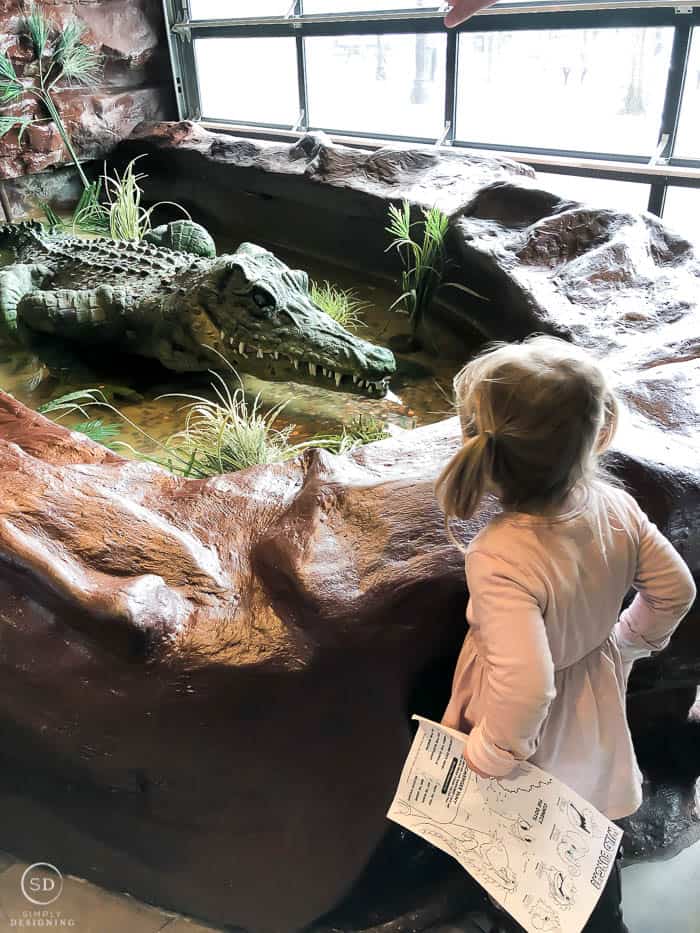 Our day was busy, but we definitely hit the highlights and really, truly enjoyed our time in Niagara Falls. It is a great destination for families with so much to see and do there!
You might also enjoy these posts: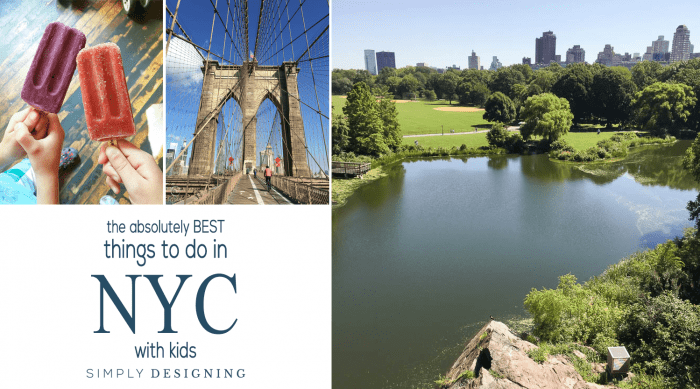 The Best Things To Do In NYC With Kids