It was a long winter and I am so glad that spring is finally on its way!  When spring arrives I get the urge to de-clutter, spring clean and redecorate!  Since most of us do not have the funds to redecorate our home twice a year, today I wanted to share 6 Tips to Decorate for Spring without breaking the budget!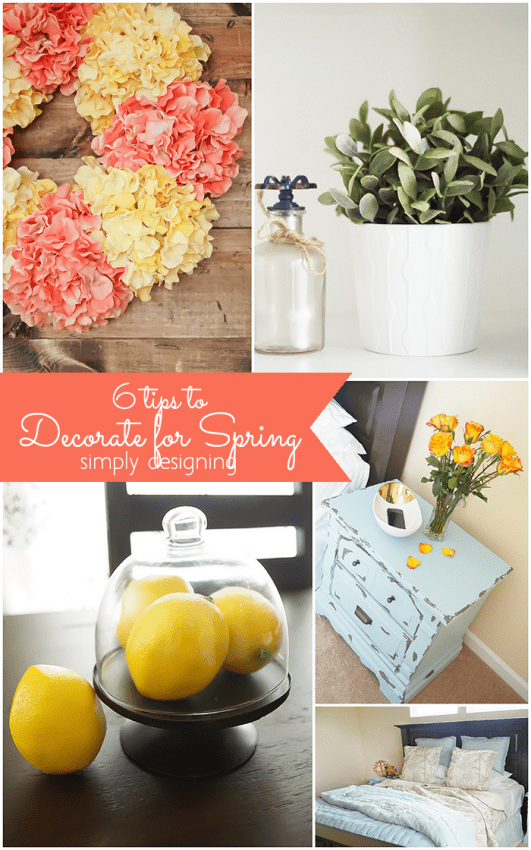 To get your home ready for spring, all you really need to do is add a few touches here and there and your warm and cozy winter home will feel light and airy and perfect for spring and summer in no time!  I love adding a few touches of spring decor to my home to help it feel a bit brighter this time of year, but I want to do it inexpensively and easily.  This tips are so easy and you can implement one or all of them in no time to transform your home into a beautiful space!
6 Tips to Decorate for Spring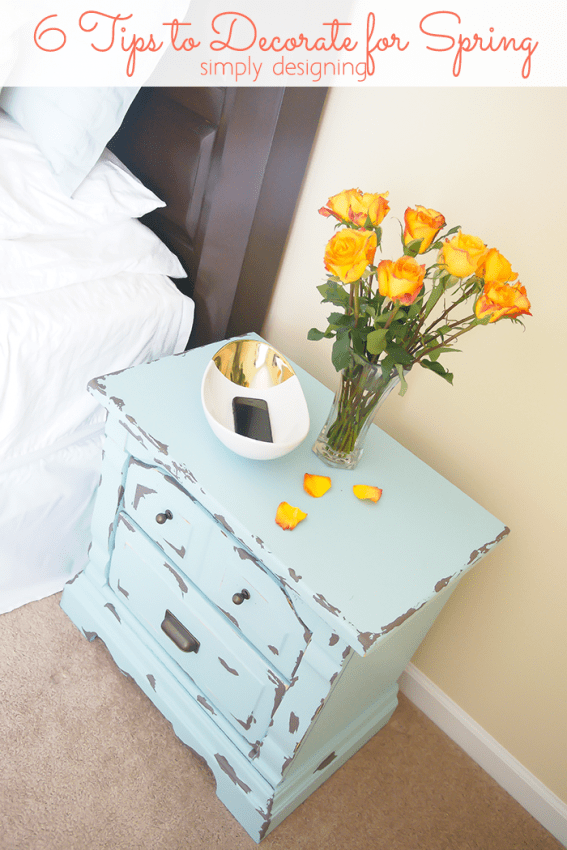 Fresh Flowers
Nothing says spring like fresh flowers!  If you have a garden, this is the perfect opportunity to bring a few beautiful blooms inside your home!  If you don't, grab a bunch of your favorite flowers next time you are at the grocery store and place them throughout your home!  You can even split large bouquets into several smaller vases to spread a little spring-cheer throughout your home.  (you can also see how we made these chippy paint nightstands here)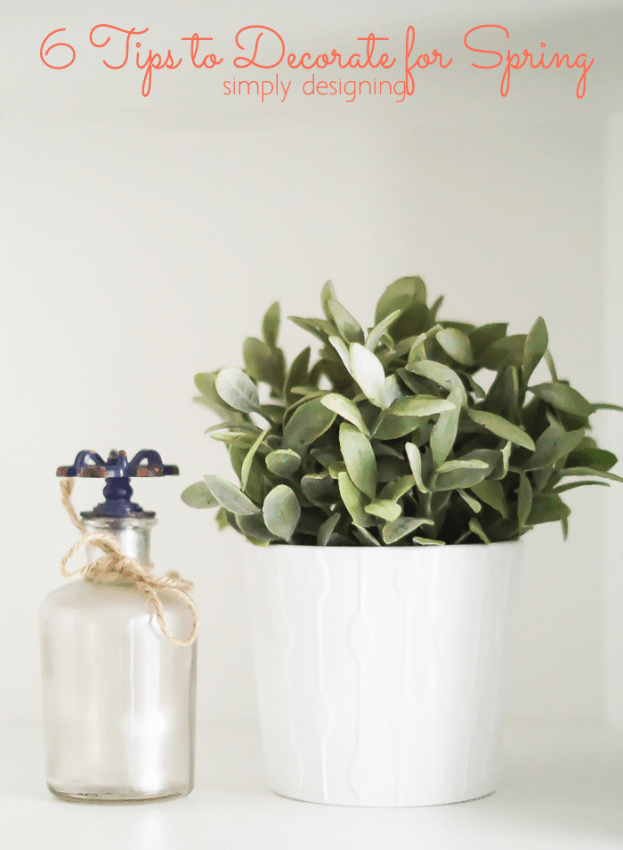 Decorate with Plants (alive or faux)
Adding a touch of green to your home can do wondrous things to make your home feel alive and welcoming!  Take the opportunity to add a little green into your home by decorating with plants!  And if you struggle to keep plants alive, consider purchasing hardy plants like succulents or a peace lily.  Faux plants are another alternative that work really well in some spaces too!  I'm slightly obsessed with faux succulents right now!  (see a cute way to decorate with succulents here)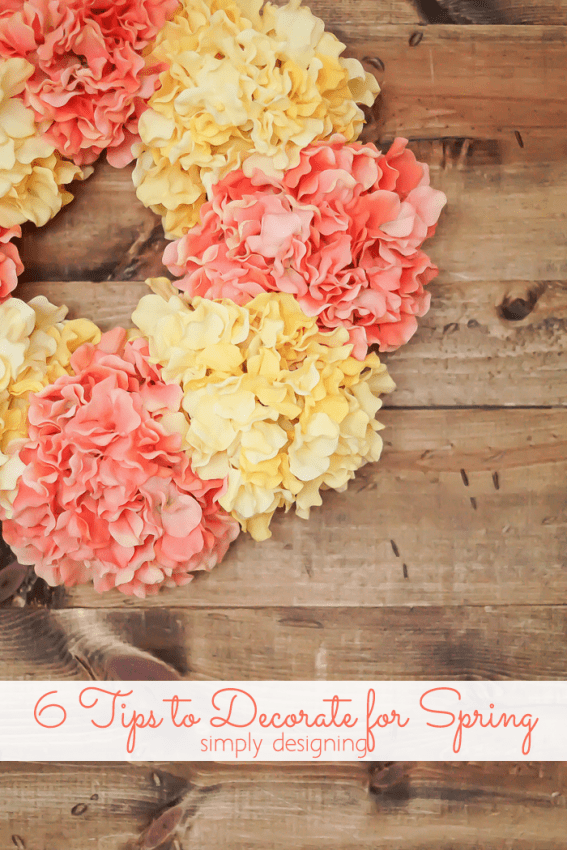 Spring Wreath
Whether you put a new spring wreath on your front door or in your home, adding a beautiful and bright wreath into your spring decor is a great way to spruce up your space without a lot of time.  Wreaths can get expensive so I love to make my own wreaths!  I get get the look I love for a fraction of the cost and I can ensure it will fit the style and size of my space!  (see how I made this hydrangea wreath here)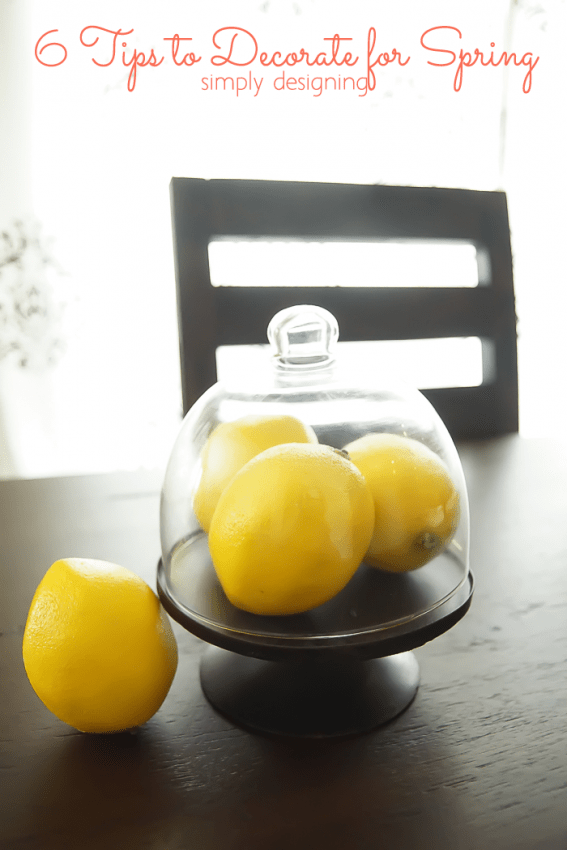 Decorate with Citrus
I love the look of having fresh fruit sitting on my counter or table!  And in the spring time I love to decorate with citrus!  Yellow lemons, green lines and orange oranges all add a fresh pop of color without being costly or difficult.  Simply grab a few pieces of your favorite citrus fruit and place them in a cute bowl or decorative cloche.  If you don't eat a lot of citrus fruits, you may prefer to use fake fruit to get the same look without worrying about it going bad.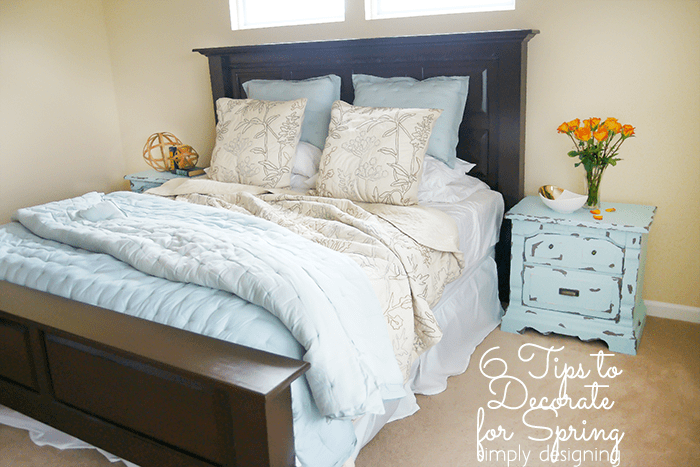 Lighten up Your Linens
I know some people who have winter bedding and summer bedding.  I am not one of those people.  Don't get me wrong, I think it is amazing and would love it!  I just simply don't have to space to store multiple sets of bedding for every season!  Instead of having whole sets, you can easily update your bedding by adding a light or bright colored throw, adding new accent pillows or simply changing your sheets to something with a spring design!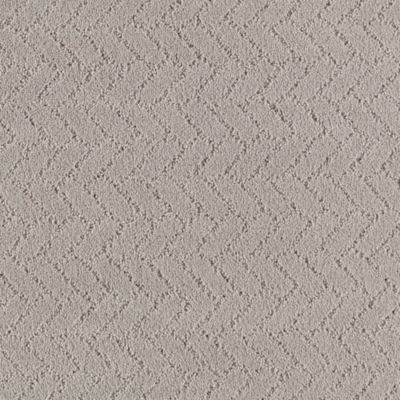 New Rug
Another great tip is to consider updating your flooring with a new rug!  I love that with Mohawk you have the option to pick one of their carpets and have it cut to size and bound to make a rug!  This is such a great option especially if you have an odd shaped space or are looking for a rug that's more carpet-like without the commitment of fully re-carpeting your home!  Plus this particular carpet is Mohawk's SmartStrand Forever Clean so it offers amazing built-in soil and stain protection!  (see this Pewter carpet style here)  I am actually looking for a rug to go underneath my kitchen table and this might just be exactly what I am looking for!
These are just a few of my favorite ways to update my home for spring!  How do you update your home for spring?
This post was first published on Mohawk's Creative Home Blog.