It's that time of the year again.  Spring musicals, concerts in the park or maybe even an upcoming trip to NYC where you want to see the latest Broadway show.  At some point, you will probably consider taking your kids to the theater.  And while it can be a bit daunting to take your kids to a musical or a play while they are young, the rewards can be HUGE!  Exposing children to a variety of activities while they are young, helps them to have an open mind, appreciate things more and even learn to love new things!  But taking kids to the theater isn't always an easy task.  So today I am sharing my tips and trips to take kids to the theater easily!  Yes, it CAN be easy!

The most important things is to PREP your kids ahead of time.  Tell them what they should expect and tell them what you expect of them.  Easy, right?  Let's break it down to make your theater experience with kids a good one for everyone:
9 Tips to Take Kids to the Theater Easily
Most theaters, even for kid-friendly shows, require that the children be a certain age.  (Which means no bringing a baby in the theater most of the time.)  Please adhere to that age restriction for the benefit of yourself, your child and those around you.
Pay more and get good seats.  There is nothing worse then having your kids have trouble seeing the show.  It will ruin the experience for them and they will not learn to love it if they can't see.  Remember we are in a world where children get their own iPad to watch tv on.  They don't know how to look around people yet.  So to keep this smooth sailing, get good seats.  I prefer either orchestra level around row H-M, in the middle but on the aisle is ideal in my opinion!  Or the first one or two rows of the first balcony.  Every theater is different, but those are generally pretty safe seats.
Grab booster seats before you head into the theater to help little ones be able to see better.  If it is a kid-centered show, the booster seats will go fast, so get there early to be sure to get one.
Go potty right before the show starts, and rush out as soon as the lights go down for intermission to go potty too.  I have my kids trained really well so as soon as the lights go down, they were halfway up the aisle heading towards the bathroom!  Prep your kids ahead of time for this and they will do great!
Talk to them ahead of time about theater etiquette.  Theater seats often do not have a lot of room, so help remind them to keep their legs from kicking and their voices low.  It is hard for little ones.  And most likely everyone around you will have young kids too so they will understand, but kids are never too young to teach good manners for the theater.
Pick kid-friendly shows.  I can't stress this enough.  If the show isn't age appropriate, your children probably won't enjoy it that much and therefore won't grow to love theater.  Be sure the subject and content is age appropriate as well, in whatever way that is applicable to your family.
Be prepared to have discussions about the show afterwards.  Even though I had seen many of the shows I took my kids to see beforehand, I often forget a few bits here.  And something that may seem fine to you, when you take a child, you see it again through the eyes of your child and it might actually not be quite appropriate.  So just because it is a kid friendly show doesn't mean there won't be a little bit of language or things a little advanced for them.  Also there might be scary parts (I forgot how cool the dragon was in Wicked, but for a younger child that could have been scary.)  So prepare your children ahead of time as much as possible, but also, be prepared to have conversations with them after the fact as well.
Remind them they can't sing along.  Remind yourself of that too.  Just sayin'
If you are going to get snacks, get them BEFORE the show starts.  Then put them in your purse and break them out at intermission.  Lines for snacks are empty before the show starts, but long during intermission, so save some time and buy snacks when the line is short but save them for later.
BONUS TIP:
Don't forget to just have fun!  Glance over at your child during the show and enjoy the emotion and looks on their faces!  Seeing a play which a child is like seeing it all over again, through there eyes, and in the best way possible!  I absolutely adore taking my children to see musicals, plays, concerts and ballets and I hope that you can learn to love it too!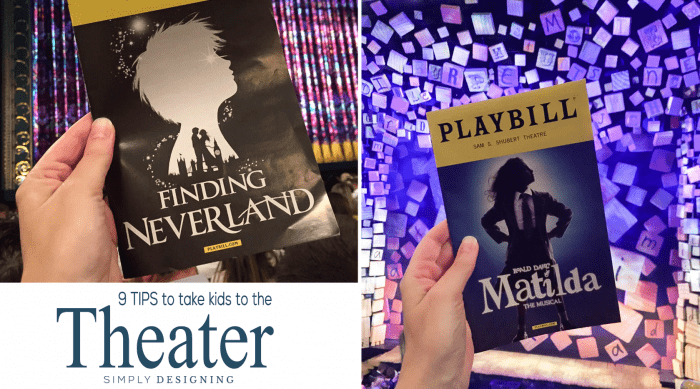 So I would love to know if you have any more tips to take kids to a musical or play, easily!  Leave me a comment and let me know!
You might also enjoy: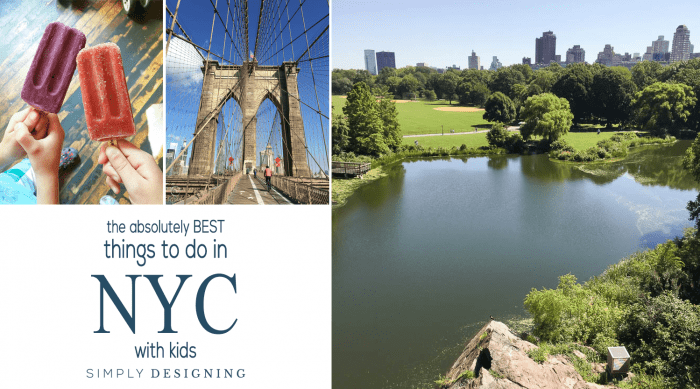 The Absolute BEST things to do in NYC with Kids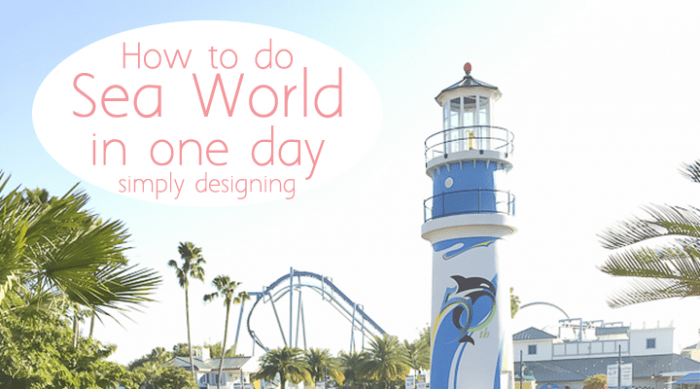 How to do Sea World in One Day