If you follow me on Instagram, you know that two weeks ago I had the adventure of a life time!  I was asked by GMC to participate in the Hidden Treasure Adventure with 7 other outstanding bloggers.  Our mission was to find treasures all throughout the World's Longest Yard Sale to use to decorate a Habitat for Humanity Home.  I was so thrilled at the opportunity I had to do this and so very humbled and grateful for the opportunity to serve.  What I didn't know is how LIFE CHANGING this adventure would truly be!
I have put off writing about it because I simply do not have the words.  I don't have the words to fully and adequately explain the depth of this experience.  I do not have the words to convey the soul-changing experience this truly was for me.  But today I am going to make a feeble attempt to share it with you.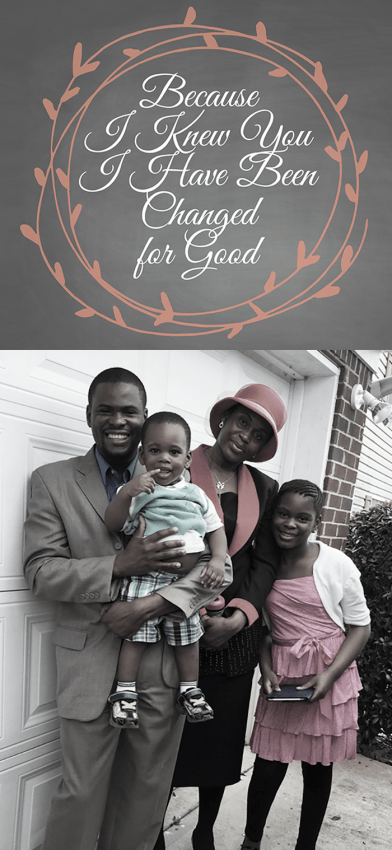 There are few things in life that are truly life changing.  I don't mean that yummy Starbucks drink you got this morning either.  This event, was truly that: life changing.  Who I am, my focus, my direction, my desires have all altered slightly.  I have been changed.  And I will never be the same again.
Sometimes life changing events come by way of tragedy.  Two years ago when we lost our son (read more here), that was a life changing event.  While it was sad, it was a time that was also full of hope, love, renewed strength and faith.  It has changed our family forever, but it changed us for the better.
Being a part of the Hidden Treasure Adventure with GMC was life changing because it also was an experience full of hope and love.  It renewed my strength and faith.  It has inspired me to do more with my talents to truly help others.  
It has changed me forever.
As you know, I went to school to become an Interior Designer.  I consider it a "fluff" job.  Don't get me wrong, I love it!  It is what I was meant to do in every way shape and form!  I love to create, build and beautiful spaces!  That is me!  And while I truly do believe that a well-thought out space can truly effect us in every way, mentally and emotionally, I am not saving lives and I will never win the Nobel Peace Prize for it.
I also love to serve.  Serving was ingrained as a WAY OF LIFE for me by my mother when I was young.  She was always looking outside of herself to serve those in need.  Always.  I remember visiting the elderly, leaving treats on people's doorsteps, helping in soup kitchens.  She constantly had me serving and she taught me the value of that.  It has always been important to me.  (Thanks mom!)
So I have worked hard in my career and I have tried to serve others as much as I can.  But never have those two parts of me really coexist together, at the same time.
This event, where we shopped a yard sale for treasures to fix up, to furnish a home for a family in need was finally the culmination of two of the things I love in life!  Creating and serving!
To be able to use my talents and abilities to help someone in need was something I have never experienced in quite this magnitude before.  It was fun!  It was exciting!  It was thrilling!  AND I was able to help someone.
I don't know how to explain it or put it into words.  But this was perhaps one of the most fulfilling and rewarding experiences of my life.
Don't get me wrong.  It was hard.  There were long days and long nights and I was physically exhausted at the end of it.  But it was rewarding beyond compare.
This is what I was meant to do.
To find a way to take my talents and abilities to do good...this.  This is where it is at for me.
I came home from this amazing adventure exhausted.  Physically, mentally, emotional exhausted.  And at the same time, on the biggest high I have every had!
Because of this opportunity, I met the Yaro family.  I was given the amazing opportunity to serve the Yaro family.  And this experience, and that sweet family changed me.  For Good.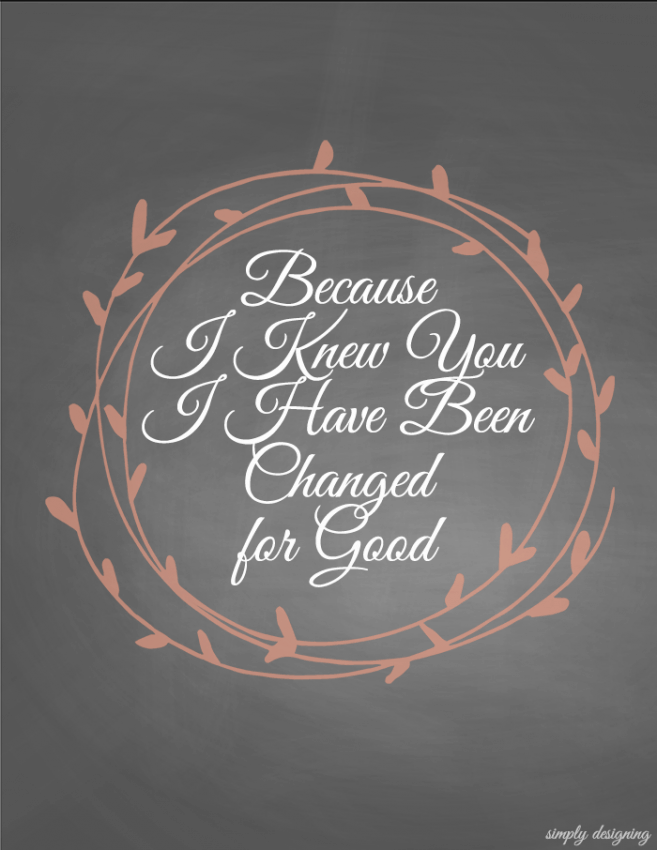 (And yes this is from one of my favorite musicals, Wicked.)
My entire plane ride home (after a short nap) I couldn't help but wonder.  What next?  Where do I go from here?  How do I continue to serve, to create for good, to help those around me while using my unique set of abilities.  How do I change my normal to include something extraordinary like this, at least occasionally.  And how do I include my husband and children in something as worthwhile as this!
Now don't get me wrong.  I LOVE LOVE LOVE my family!  They are EVERYTHING to me!  They are my number 1 priority!  Taking care of them is number 1.  And my blog and my job, that is important to me too and I LOVE it!  I also serve at church and that is also incredibly rewarding as well!  I am grateful for those opportunities to serve within my family and my church!  I love it!
I have SO MUCH GOOD in my life!!!!  And I am so grateful for it!
But I am also keeping my eyes opened and my ears to the ground waiting for the next opportunity to help on a big scale to come my way.  Something will come, I can feel it!
But until that time!  I can't wait to reveal the room that I decorated with you soon!
So stay tuned!  I will be sharing more soon on this crazy life-changing adventure I had!  #GMCHTA
Click through to see my second post about this HERE: