My children go back to school very soon....all too soon actually!  I can't believe how quickly the summer has gone by.  We have been so busy this summer but we have created a lot of fun memories that I will forever be grateful for.  But with my kiddos getting ready to go back to school, I want to help them start the year off right.  And what better way then to create a little something special for your children's teachers!  Come check out how to make this ultra-cool and modern Colored Pencil Drink Coaster!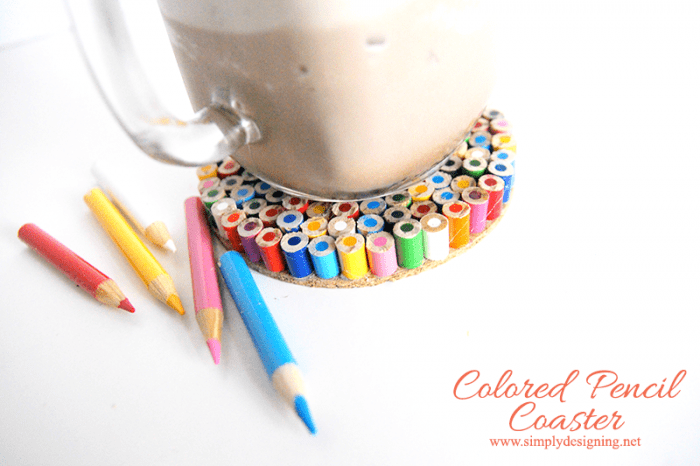 To create this Colored Pencil Drink Coaster, you will need:
Hot Glue Gun
Mod Podge, Outdoor
Foam Brush
Craft Saw or Compound Miter Saw
Sand Paper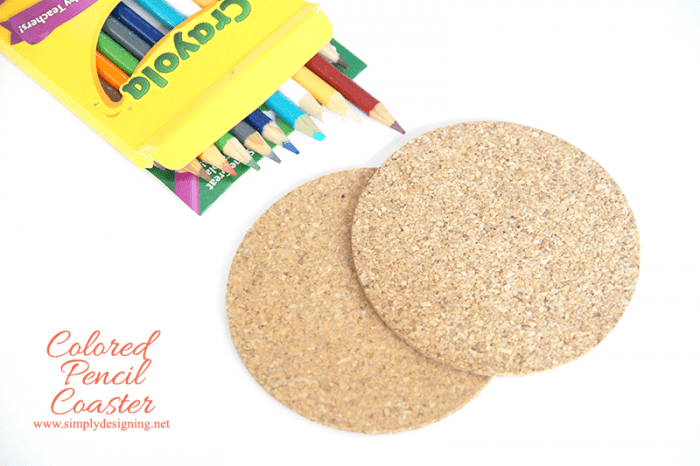 The hardest and most time consuming part of this project is cutting the colored pencils.  I started to cut these using an old craft saw I had.  It worked well, but took FOR.EV.ER!  Seriously, it was painfully slow, but it worked well, was very accurate and got great results.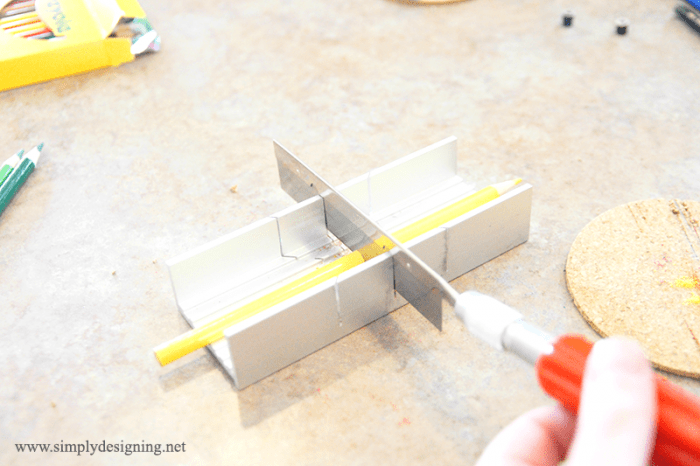 Part way through the process though, I opted to use our compound miter saw to finish the job.  The cuts were not as pretty or as accurate, but it was a much faster process.  Either way, I cut a lot of colored pencils into about ½" sections.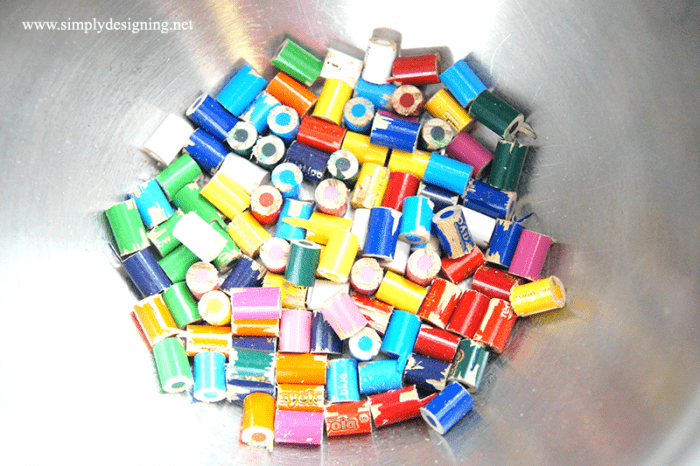 The cuts were not perfect but that is ok.  I just made sure that my outside edges were non-chipped beautiful pieces and the inside pieces didn't matter as much.
Once all of the colored pencils were cut into small pieces, I used my hot glue gun to secure the pencils onto the cork coaster.
I started from the outside and worked my was in.  This part of the project went fairly quickly!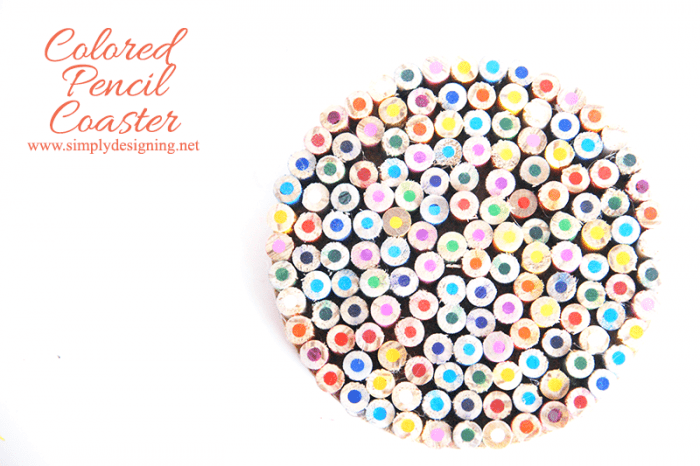 After the colored pencils were all attached to the cork coaster, I gave the top of the coaster a light sanding to smooth out any rough edges.  If you want to ensure your coaster stays protected from water, you can finish it off with a coat or two of Mod Podge Outdoor.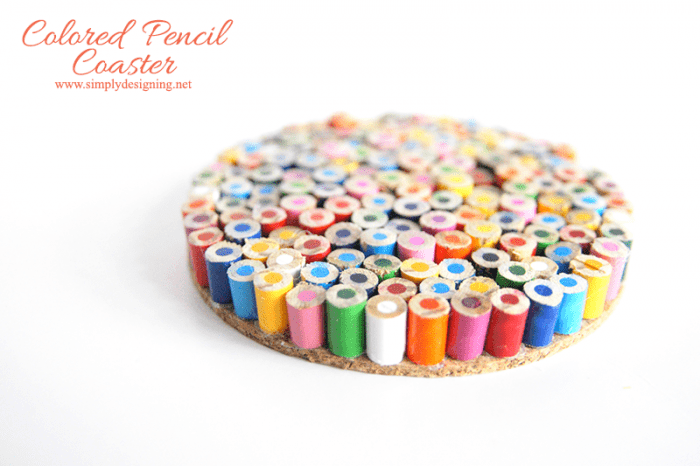 I love how unique and modern this colored pencil drink coaster it.  It is fun, pretty and perfect for any teacher!  This is definitely the most fun and most creative teacher gift my kid's teachers will be getting.
This post first appeared on Crafts Unleashed Blog.