You know I love all things DIY!  And that love doesn't change whether I am building a piece of furniture, making a yummy drink, creating a tasty meal, coming up with fun Holiday decor or even keeping my home safe.  Yes.  I am all about DIY Home Security!  In fact my husband and I have been researching ways to help protect our home for a while now, but we had a difficult time coming up with a system we loved, that didn't also break the bank!  And we were hopeful to find one that didn't have a monthly fee either.  That combination of requirements is really hard to find.  So hard that we eventually stopped looking for a system in hopes something better would come out.  And then we found it!  An affordable DIY Home Security system that does a good job recording during the day, and night, one that I could check from my phone, one that would give me alerts and one that didn't have a monthly fee.  Seriously!  And we are just loving it!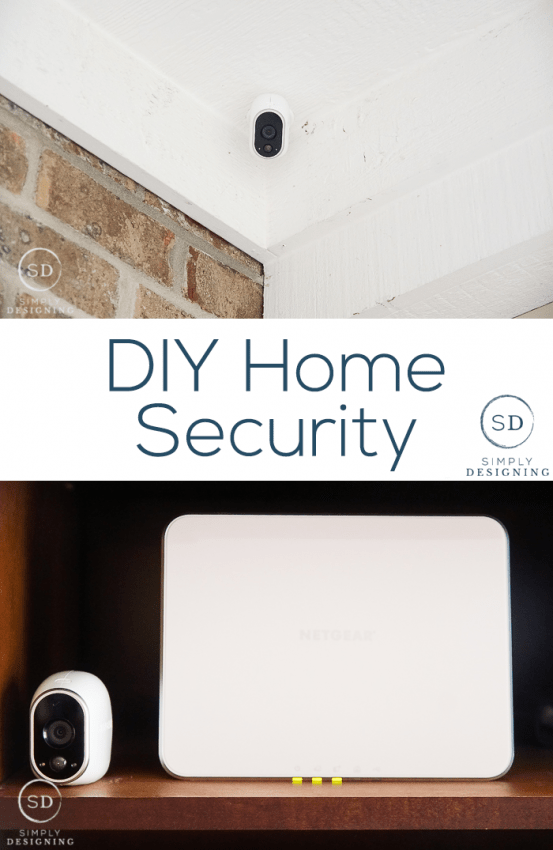 Honestly, we looked into a LOT of DIY home security systems.  Like all of them.  The Arlo Wirefree system from Netgear was one that I had researched independently and knew it had some great features that we really wanted.  It was one of my top choices for a potentially good system.  So I was really excited when Netgear reached out to me and offered to send me a system for purposes of this post.  So thank you to Netgear for making this post possible.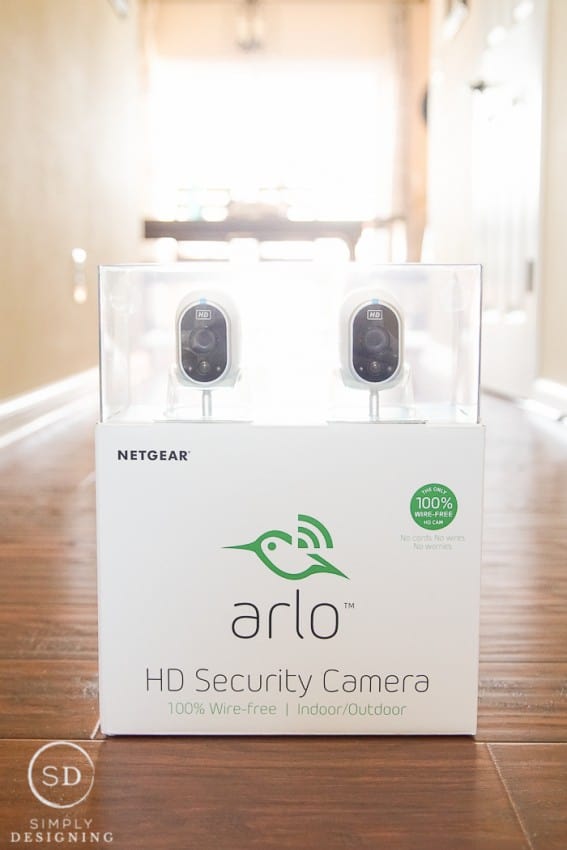 Like I said, we had a long list of requirements when it came to DIY home security.  We wanted a system that would work outdoors, during the day and at night.  We also wanted one with decent video (some are so blurry you can't see a thing).  We also didn't want a monthly fee.  On top of that, we were really hopeful to find a system that we could monitor when we were not at home as well as see who just knocked at the door when we are at home!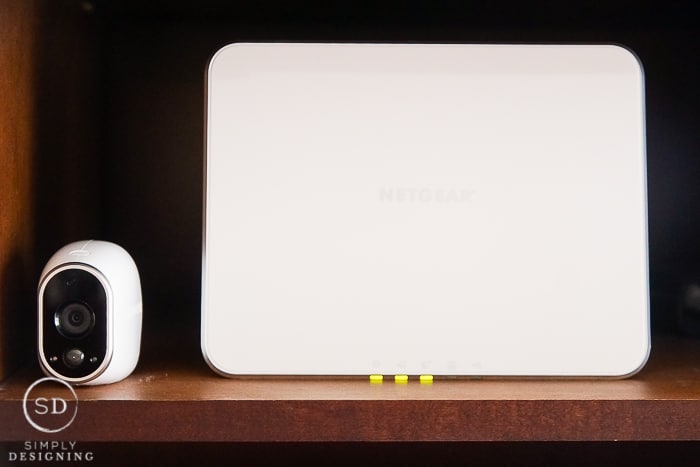 So I was really excited to be able to try Arlo Wire-Free by Netgear because it fit all of those requirements.  The system came with 2 cameras and a base.  The base is wired, but the cameras are wireless so you can install them anywhere without much difficulty!  And they run on batteries so you can put the camera almost anywhere!  The cameras are HD quality and work during the day and at night.  And you get 7 days of free cloud storage for your videos!  Which means...no...monthly...fee!  Wahoo!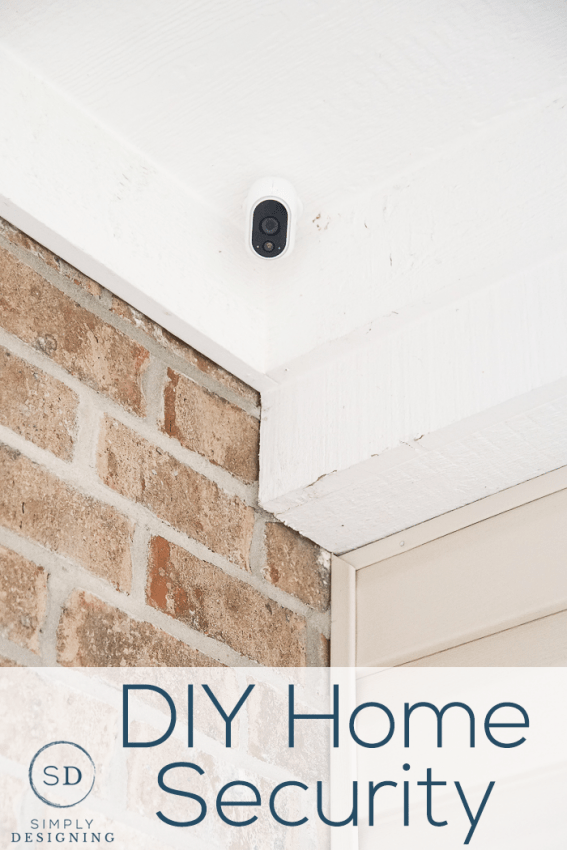 We decided to put one camera outside and one inside to test them out.  After installing the camera outside (you install a magnetic mount to your wall and then the camera attaches to the mount) and placing one inside, we simply set up the schedule and we were ready to go!  We were able to program the cameras to only record during certain times.  For example, we wanted the outdoor camera to be able to record all the time, but since I am home during the day, we didn't have a need for the indoor one to be going much during the day...I am really not that interesting to watch!  Ha!  We also set up a second schedule for while we are on vacation so that both cameras are able to record during the day and at night.  I love that we could set up different schedules for each camera based on certain hours of the day.
We honestly found the setup easy and the app intuitive.  I knew that app design and usability would have a big impact on how we liked the system, but we have had no issues with the app and it is really simple to use and navigate.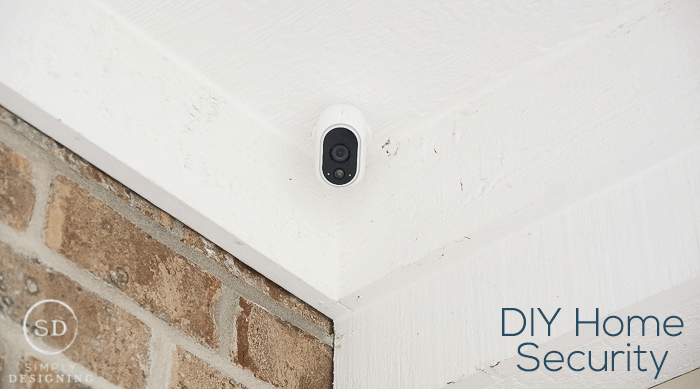 One of the things that makes this camera different than others is that it doesn't record continually.  As soon as the camera senses motion, it records and saves it to the cloud.  So you won't have hours of "nothing" being recorded, you only have movement saved.  Which honestly I really like!
I wasn't sure how responsive it would be to motion detection, but I was really surprised!  We were able to catch the UPS driver delivering a last-minute holiday gift...and then my kids going outside to grab the packages for me!  While they went to grab the packages, I was able to watch them do it on my phone using the Arlo app!
DIY Home Security
You can see the video here:
Our indoor camera is set to capture movement during certain night time hours.  It even "caught" our Elf up to a bit of mischief one night.  Teeheehee
My husband and I couldn't stop laughing but the kids thought this was the coolest thing ever!!!  It was such a fun holiday surprise for them the next morning to see this video!  Of course it also works well when our elf is not up to mischief at night.
I love that when a camera catches motion during its "on" hours, I get a notification on my phone so I can quickly switch over to the app and watch the video stream live if I want to see who is knocking on my door.  Although it took a few seconds to load so it might be hard to catch someone who is just dropping off a package on live stream.  But I really liked knowing who was at my door BEFORE I answered it!  The video will then be recorded and saved to the cloud for up to 7 days for free.  You can go in and download the video if you want, share it or delete it.  And one Arlo Wirefree system can accommodate up to 5 cameras at no extra cost.
If you are looking for a DIY Home Security system we really have been happy with the Arlo Wirefree System as it is easy to setup, simple to use, intuitive and responsive.  It has no monthly fee and really provided us with all the things we wanted and needed!  You can pick up a 2 Camera Arlo Wirefree Home Security System HERE.
You might also enjoy:
Fix a Broken iPad Screen for Under $20 Right Now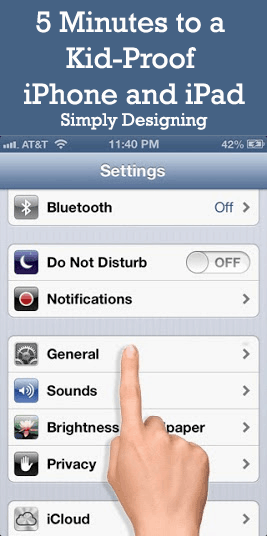 5 Minutes to Kid-Proof an iPhone