Yes I know, the movie FROZEN came out over a year ago but my children are both still obsessed!  Are yours?  To be honest, I still really love the movie too!  I love the music and the lovely overarching theme of sisterly and family love, it's so sweet.  And seriously, who doesn't love Olaf!?  He is the cutest snowman ever!  Because my children love FROZEN and they love to dress up like characters and pretend, I decided to make my daughter a pretty Elsa Wand to go with her dress-ups!  And we just love how it turned out!

You will just need a few supplies to make a FROZEN Inspired Elsa Wand:
Extra Fine Craft Glitter, Light Blue
Ribbon, ¼", Light Blue
Mod Podge
Foam Brush
Hot Glue Gun, Low Temp Preferred
Hot Glue Sticks
Fabric and Regular Scissors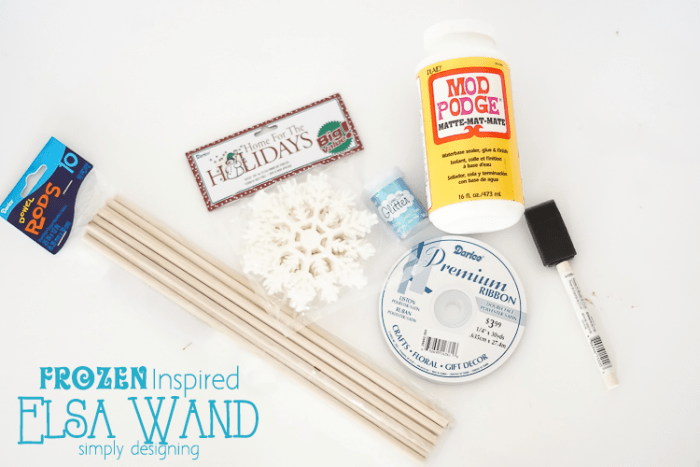 I began by taking my snowflake ornaments out of the package and cutting the clear plastic strings off of them.  Then I laid them down on a piece of wax paper, brushed a thick layer of mod podge onto the front of them and sprinkled them generously with glitter!  (You can never have too much glitter!)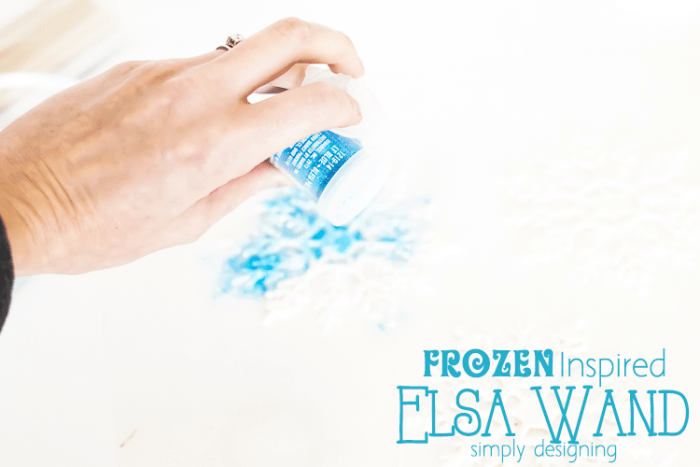 While the blue glitter snowflakes were drying, I cut three pieces of blue ribbon from my spool about about 16" long or so.  No need to be exact with this measurement, you can make these longer or shorter, it is completely up to you!  Just know that however long you want the ribbons to hang, you need to double that length because you will glue them onto the dowel at the half way point.
If you would like to keep the glitter secured to the snowflake and not all over your couch, apply a second coat of mod podge over the glitter and let it dry completely.  You may still have some glitter fall off over time, but this will help immensely.
Then I used my hot glue gun to glue with middle of each piece of ribbon to the top of the dowel one layer at a time.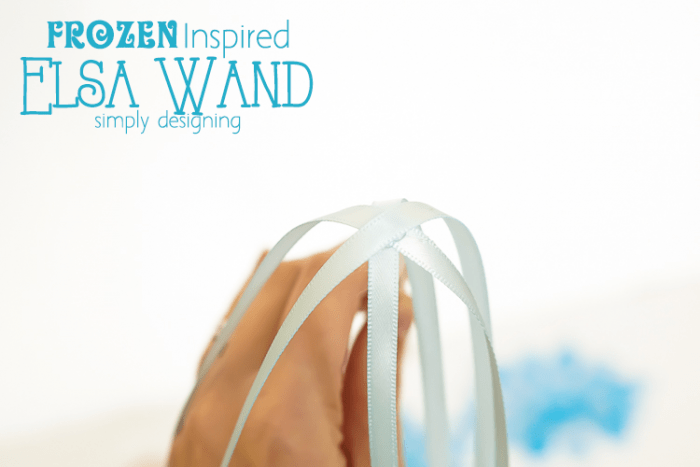 After my snowflakes were dry, I used my hot glue gun to attach the snowflake onto the dowel.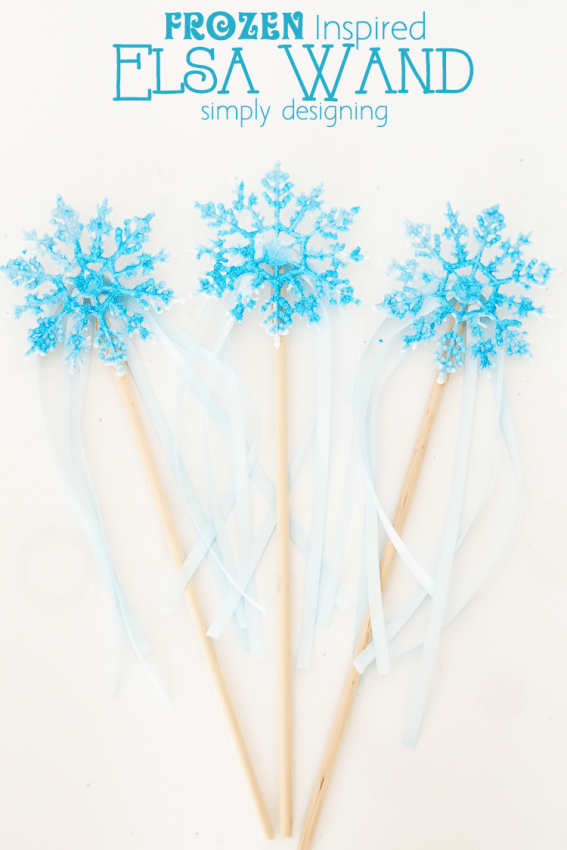 And with very little time and effort, I create a beautifully glittery, perfectly princess worthy, Elsa Wand fit for any little girl!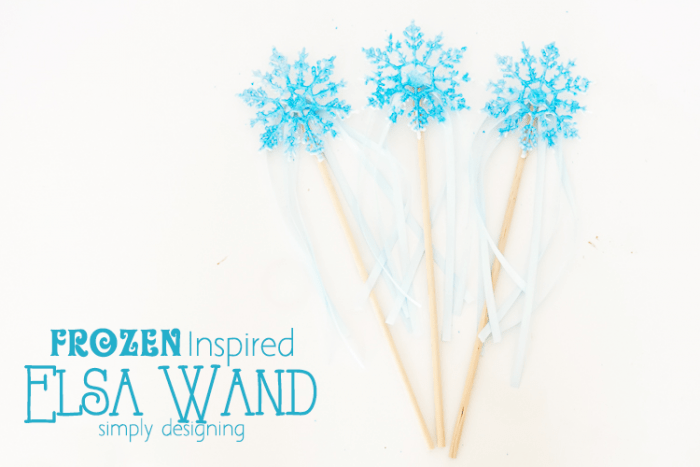 Aren't they just the cutest!?  I know a few princesses that would be happy to play with these, do you?
You Might Also Enjoy: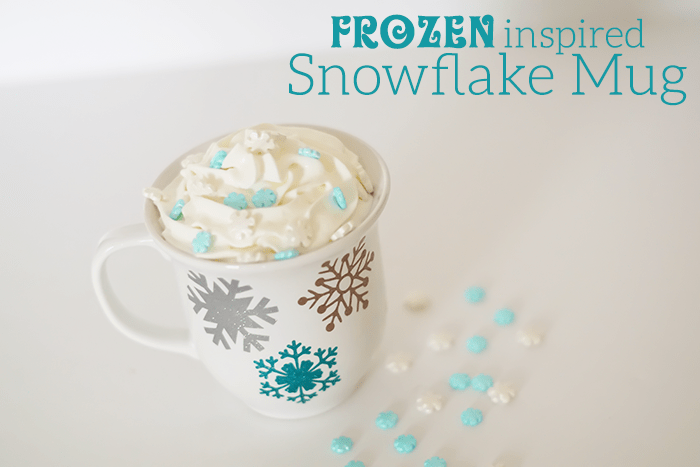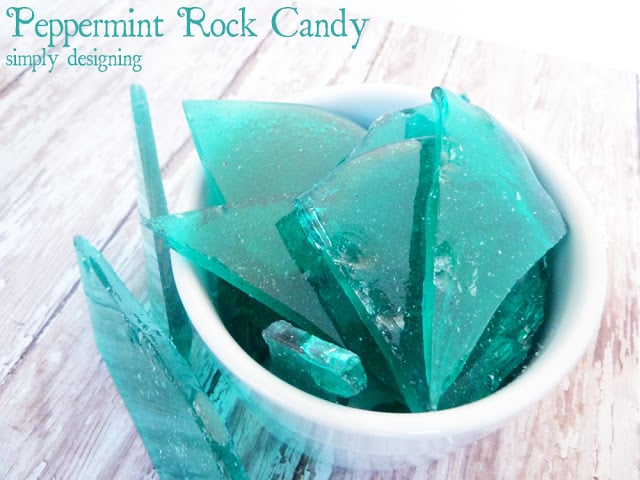 FROZEN Inspired Peppermint Rock Candy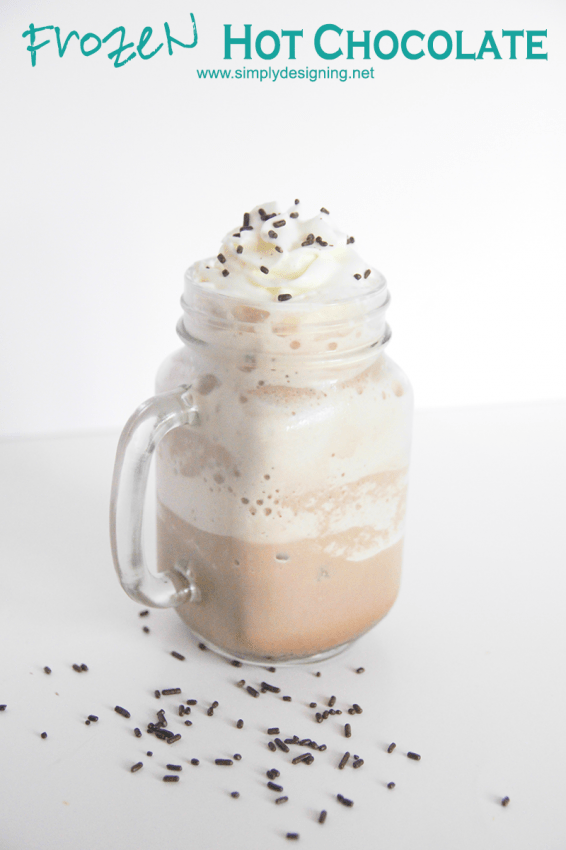 This post was originally published at Crafts Unleashed.  Thanks Consumer Crafts for providing the supplies to create this project!