Free Gold Love Printable with Blue Watercolor Heart
Sometimes I get in the mood to just design and today I am really excited to share this cute gold love printable I created with a blue watercolor heart! I am all about contemporary uses of watercolor right now and I think that combining it with a gold-leafed text is modern, beautiful, and perfect for Valentine's Day decor or to display all year long! I think I might have a spot for this in my office actually....ah...I just love it!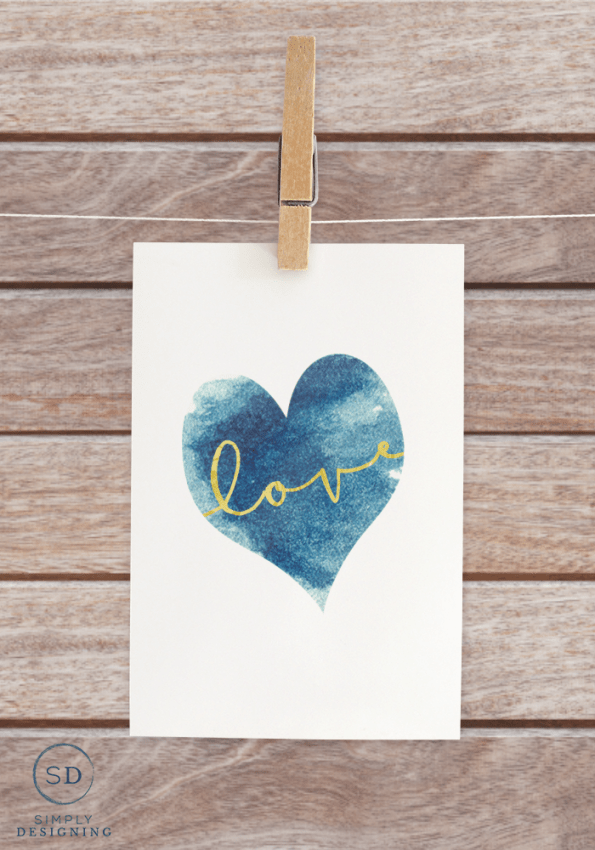 I love that it would be perfect for Valentine's Day without it being too...expected...right? The blue is just so pretty! And I love the gold lettering! I really just had a lot of fun playing in Photoshop (affiliate link) today honestly! ha!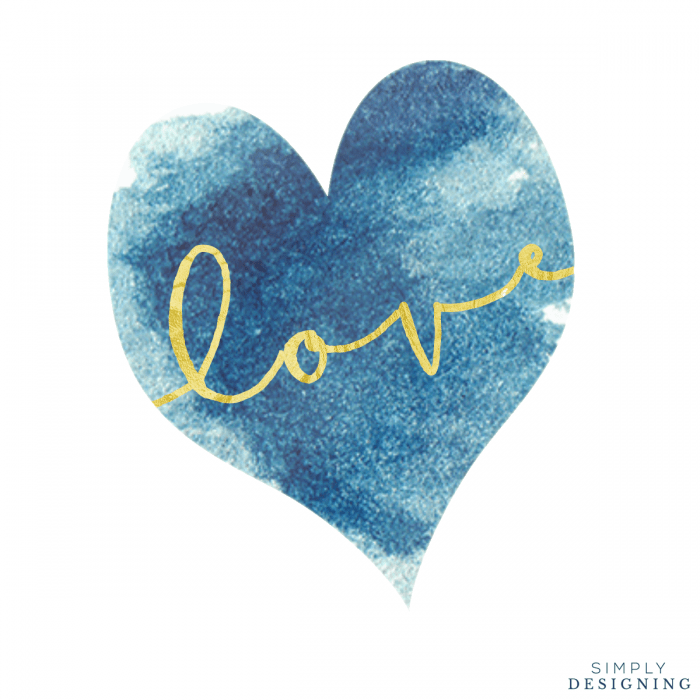 I love the watercolor-y heart and the gold foiled looking letters! Oh, it just makes me so happy!
I designed this as a 4x6 print so it is perfect to print and place in a frame, hang on a clipboard, or to give to a friend or loved one this Valentine's season.
Anyway, in case you want to see what it looks like in a frame, I put it in this cute faux fur frame I made.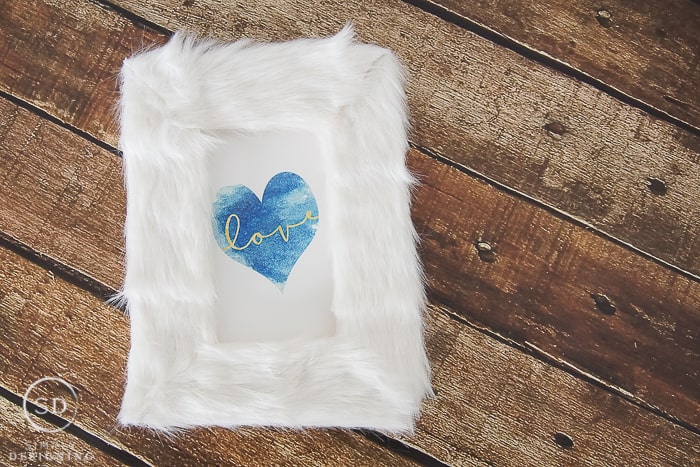 Subscribe to the Newsletter
Subscribe to get the Newsletter and Gain Access to a Library of Free Printables
Please note that it is for personal use only. It can not be used for resale, profit or for any commercial purposes without written consent by Simply Designing. If you would like to share this printable with a friend, please give them the URL to my blog post: http://www.simplydesigning.net/free-gold-love-printable Thank you!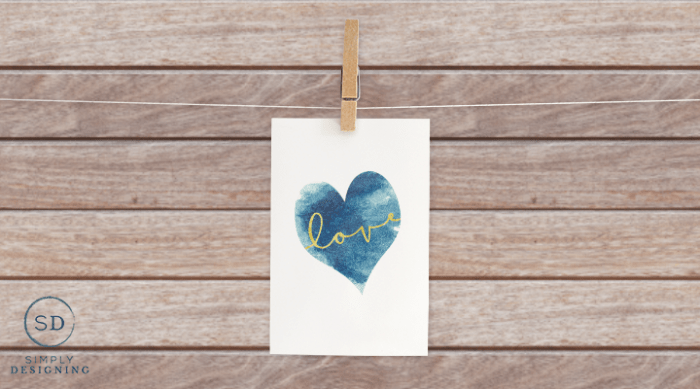 You might also enjoy:
XOX Valentine's Decor (Pottery Barn Inspired)