I love a good knock-off and my latest project was inspired by the ever inspiring Kate Spade.  About a year or so ago, I found this beautiful Kate Spade Ticker Tape mug and thought it was so beautiful!  But Kate Spade mugs are not practical in my house.  So I decided to create my own version and came up with this really pretty Gold Polka Dot Mug!  It is so simple to make and no, it does not wash off!  You just need a few supplies and a few minutes of time and you can create your own Kate Spade Knock-Off Gold Polka Dot Mug!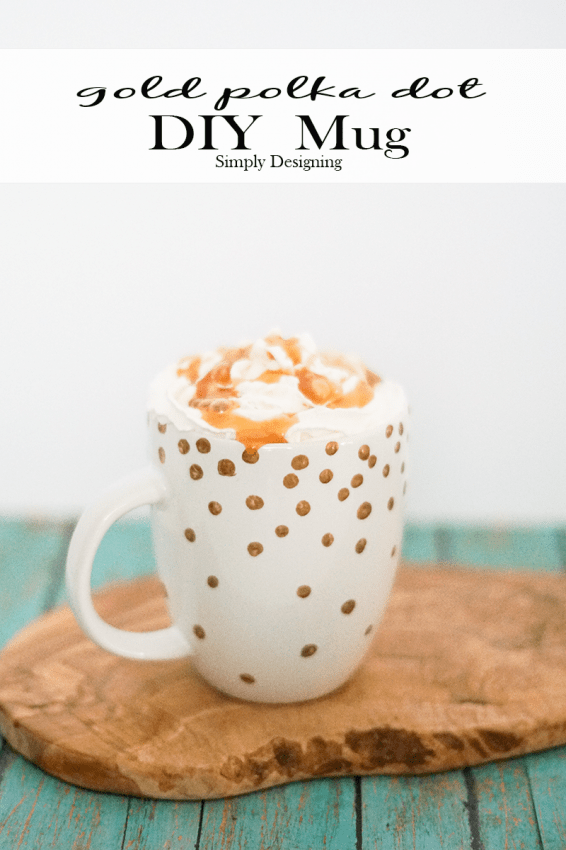 (This post was originally posted on the DecoArt blog, but was created, photographed and designed by Simply Designing)
To create this Gold Polka Dot Mug, you will need:
White Ceramic Mug
Paint Brush
Rubbing Alcohol
Cotton Ball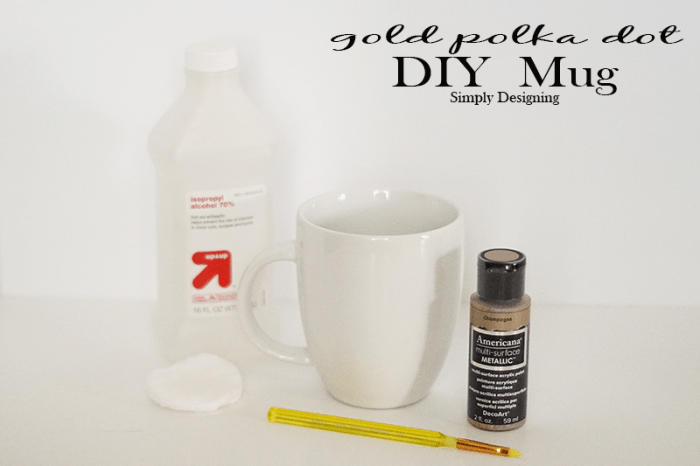 You will want to begin by washing and drying your mug.  Then use a cotton ball to rub a little rubbing alcohol all over the mug.  This will take off any residue, oils or soap off of the mug and fully prep the surface for paint!
Then you will simply dip your paint brush into your paint and dab on dots in a random pattern!  It is really that simple!  Just be careful not to touch any of the dots while you are painting around the mug.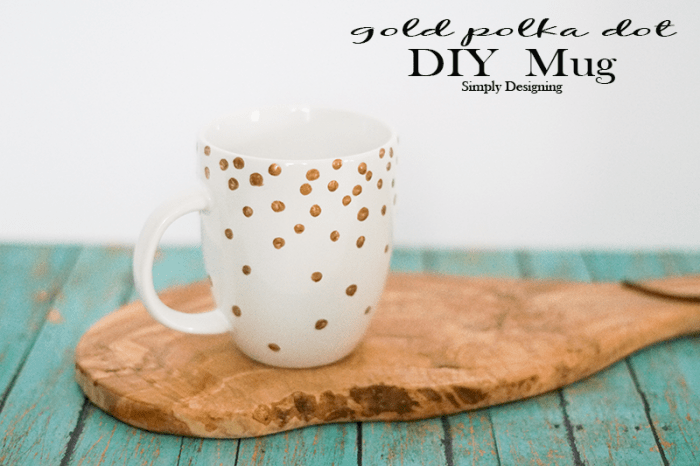 I love the Americana line of multi-surface paints because they come in a beautiful array of colors and metallics!  And I love that they can be applied to many different surfaces without a problem!  After your design is painted, you will want to let it air cure for 4 days.  I know it is so hard to wait to use a pretty mug like this, but it is worth it!  Then you will place your mug in a non-pre-heated oven and then bake for 30 minutes at 325 degrees F.  You will then just turn the oven off, open the oven door and let y0ur mug cool.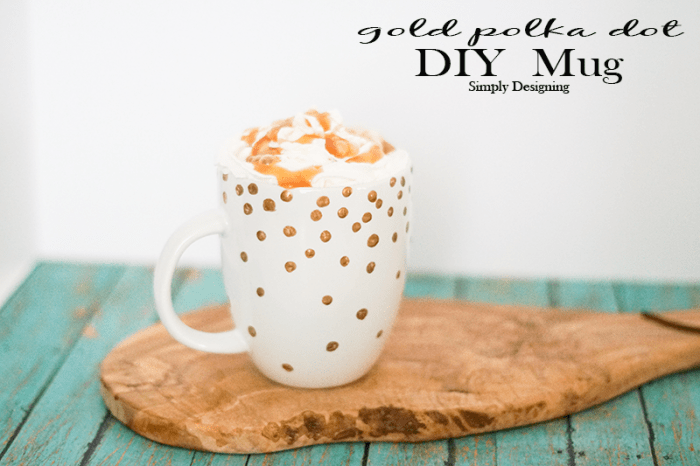 So even though it takes a few days to fully complete this project, it really only takes a few minutes of hands on time.  And it is so beautiful and sparkly...I just love how this turned out!
Wouldn't this make a super cute holiday gift this year for a friend, neighbor or co-worker!?  You could even fill it with your favorite hot cocoa packets, a Starbuck's gift card or the ingredients and recipe for my Caramel Apple Spice Cider or my Vanilla Steamer.  They are super yummy!