I love fun holiday games and my kids do too!  So when I found some cute paper mache heart boxes I knew these would be the perfect basis for a fun heart toss game!  My kids love a good ring toss game and this is the perfect Valentine's Day version of it.  This is a perfect game to play in a classroom if you are a room mom, or for a Valentine's Day party in your home, or just with your own kids!  So many options!  You can of course use regular own bean bags or create cute heart shaped ones instead!  Keep reading to learn how to create this Heart Toss Game for yourself!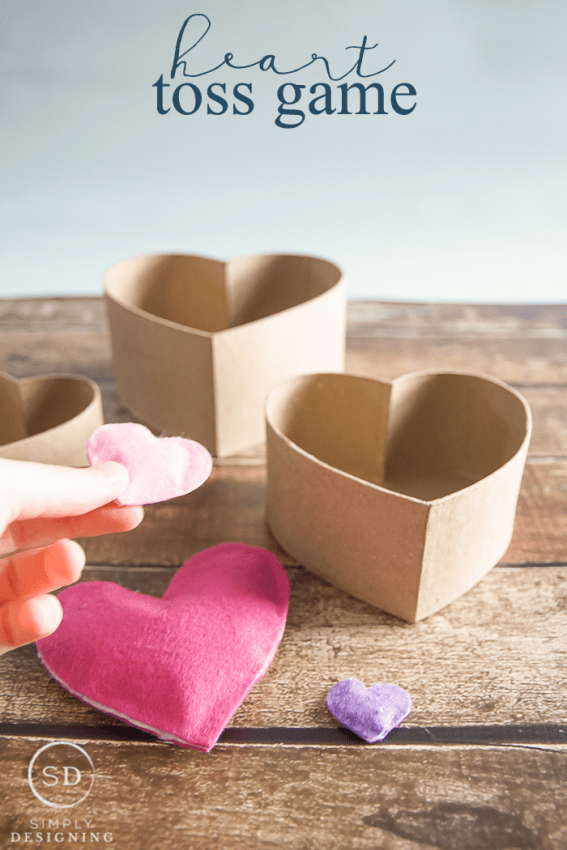 Heart Toss Game
To create this heart toss game, you will need (affiliate links included for your convenience):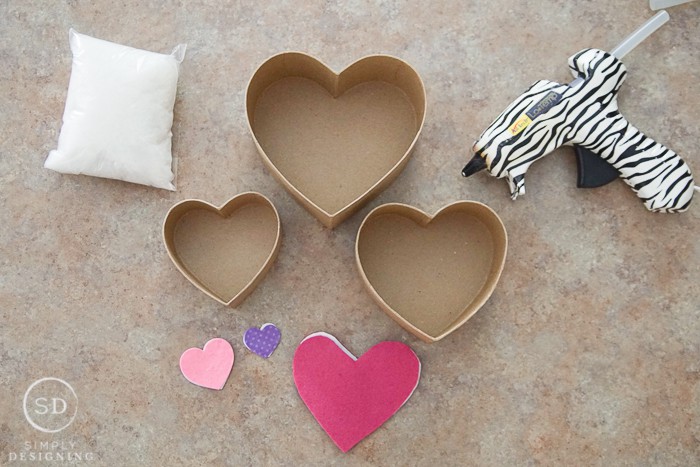 You will begin by cutting your felt into heart shaped pieces.  Alternatively, you could purchase felt already in the shape of hearts.
You will want to glue two hearts together except leaving one edge open.  Stuff the heart with pillow stuffing or rice and then seal the rest of the way closed.
If you like you can decorate your heart boxes but you don't need to, they are so cute on their own!
Then let your kids enjoy and play away!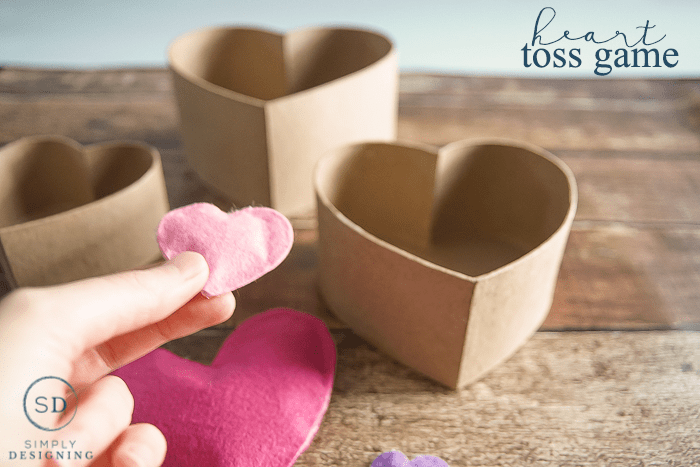 I will admit I am not the best at this game...but my kids are awesome at it!
And if you are looking for more fun Valentine's Day Ideas, I've got you covered!