It's no secret that I love hot cocoa!  I have often shared some of my favorite hot chocolate recipes like my absolute favorite recipe for the best Salted Caramel Hot Cocoa or my Peppermint Hot Chocolate recipe.  But if you're having an unseasonably warm winter like we are, you might prefer my Frozen Hot Cocoa recipe or make these cute Chocolate Spoons to give as gifts!  If you're not in the mood for a warm hot cocoa drink though, you can always try this delicious Hot Chocolate Brownie Cake with Marshmallow Frosting.  It is quite delectable!  Anyway...so with my love for all things chocolate and hot cocoa, I am sure it is no surprise that I love creating a hot cocoa bar for parties and gatherings this time of year!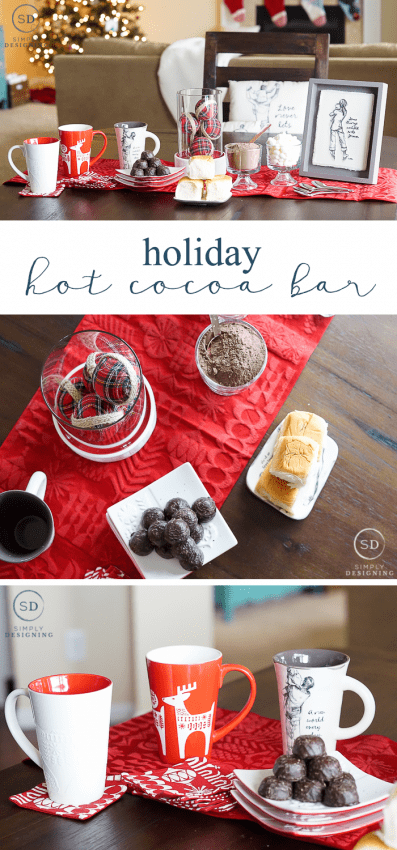 So please take a minute (technically a minute and a half) and watch my video sharing my tips, tricks and ideas for putting together the perfect holiday hot cocoa bar!
A big thank you to Hallmark for making this video possible.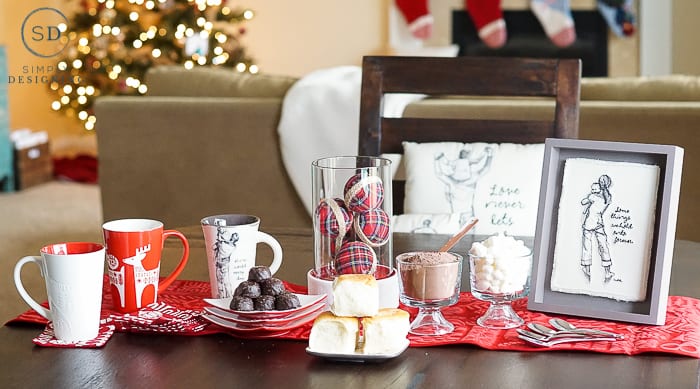 Holiday Hot Cocoa Bar
Go HERE to get all the links to the products I show in the video.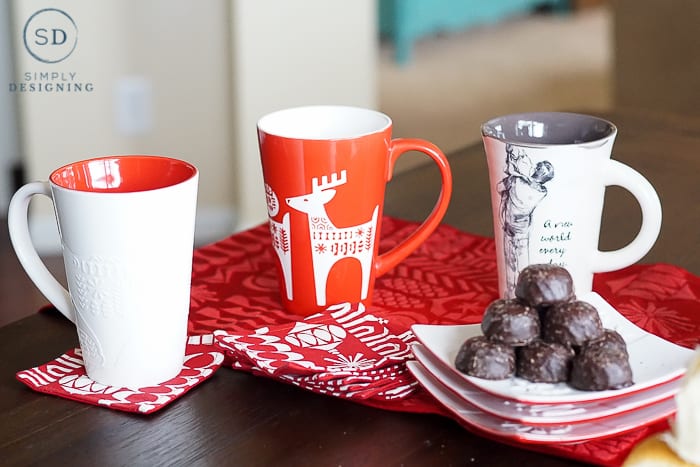 Be sure to follow me on YouTube HERE for more fun videos!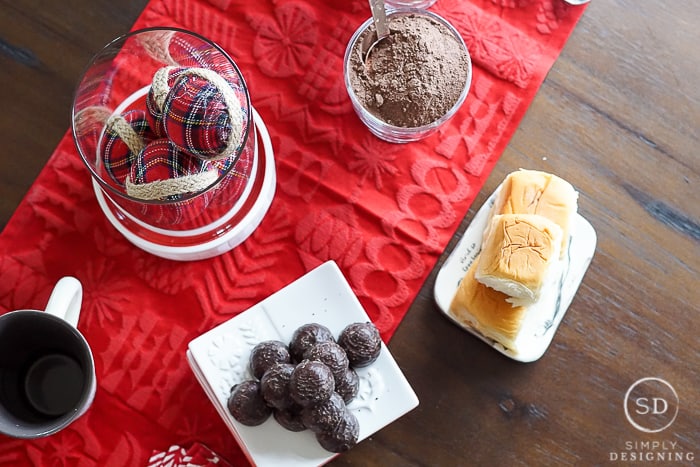 You might also enjoy: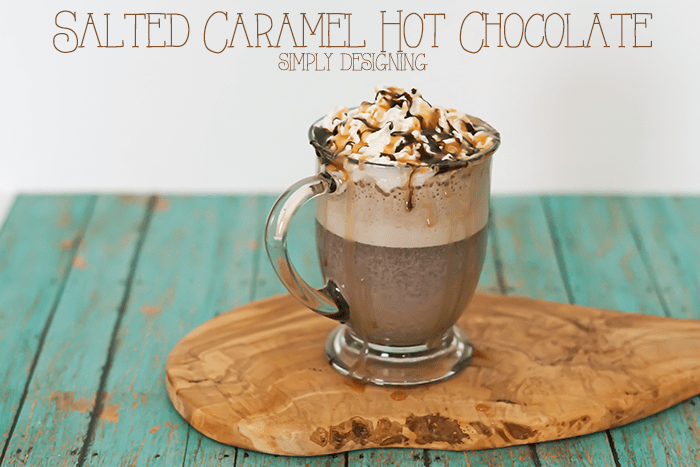 The Best Salted Caramel Hot Cocoa Recipe