Foiling fabric.  This is something that has been on my brain for a couple of years now.  I love that I can add foil to a print on paper and I've always wanted to be able to add foil to fabric as well!  Well, did you know, it is actually really easy to do!?  It really isn't much more difficult then adding Heat Transfer Vinyl to Fabric!  And this is all even easier if you have a Silhouette CAMEO or other cutting machine!  So I decided that I wanted to foil fabric to make some really cute and perfect-for-winter snowflake pillows!  These cute gold foil snowflake pillows came together quickly and look like something I would find at a boutique store for steep price.  But in reality, I bought the pillow covers from Amazon and then took a few minutes to add a snowflake design to them, so they didn't cost much or take much time, yet they are so super cute and perfect to have on your couch or chairs all winter long!  Mine are out now and I have no doubt that they will be out for a few more months!  So keep reading to learn how to foil fabric so you can make these snowflake pillows! 

  A big thank you to Expressions Vinyl for sponsoring this post today.
To create these gold snowflake pillows you will need a few items and just a bit of time.  There are a few steps, but they really are easy, especially if you are familiar with cutting and working with heat transfer vinyl.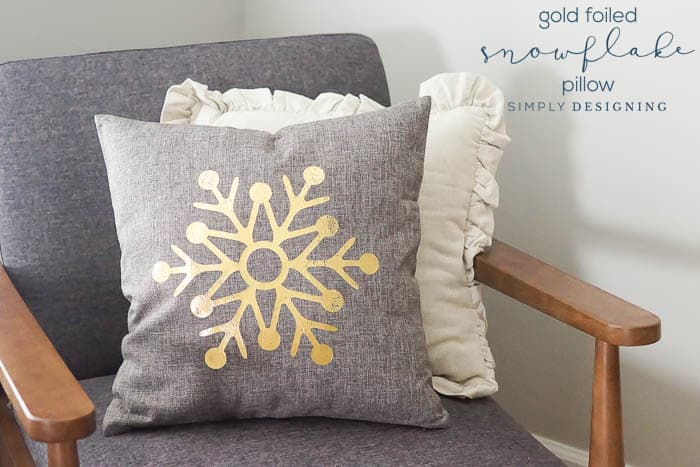 How To Foil Fabric So You Can Make These Snowflake Pillows
Supplies:
Iron or Heat Press
Scissors
Tweezers
You will begin by finding a design that you like or creating a design yourself in the Silhouette studio software program.  I used one of the snowflakes from the Snowflake Set by Echo Park.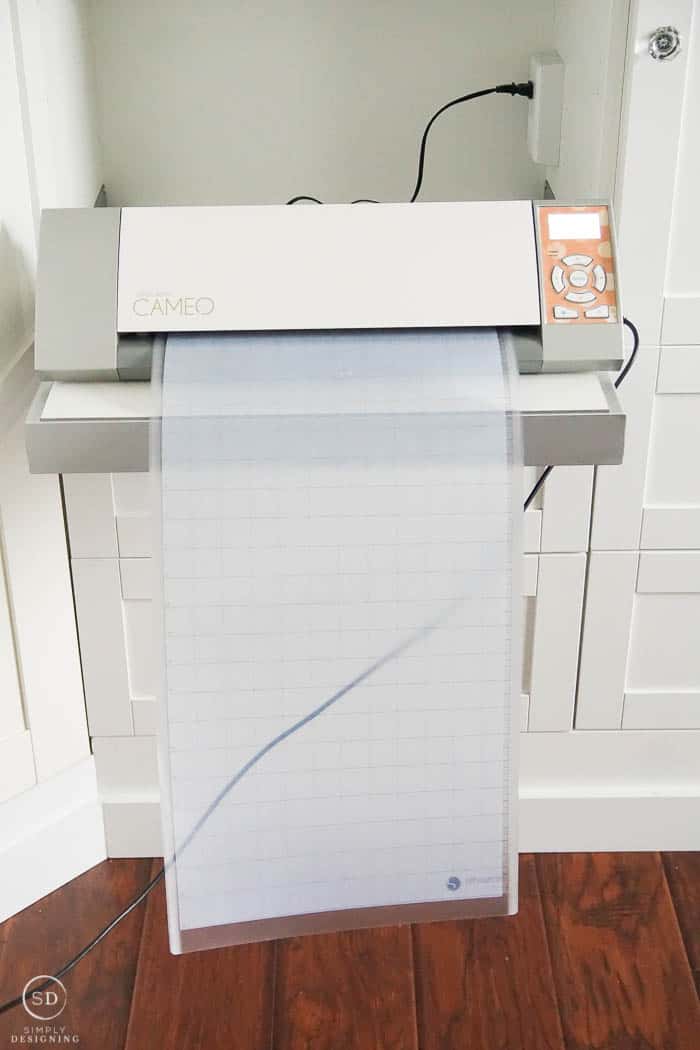 Then you will size and cut the design out of the EasyWeed Adhesive sheet using your Silhouette CAMEO.  I had to play around with the settings a bit to get this to cut just right.  The shiny side is the backing paper and will face down when you cut.  And remember that if you are cutting out words or a design that needs to face a certain direction, that you will need to mirror your image before cutting it out.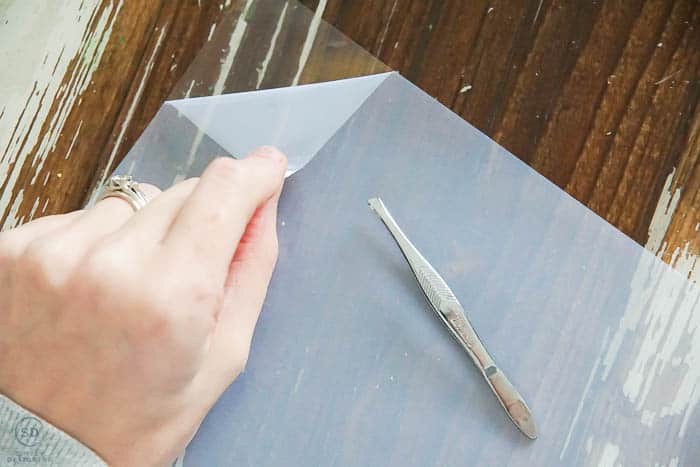 Next you will weed the excess vinyl off of your backing sheet.  I use scissors to cut away excess vinyl and then I use tweezers to remove the excess vinyl from the backing sheet.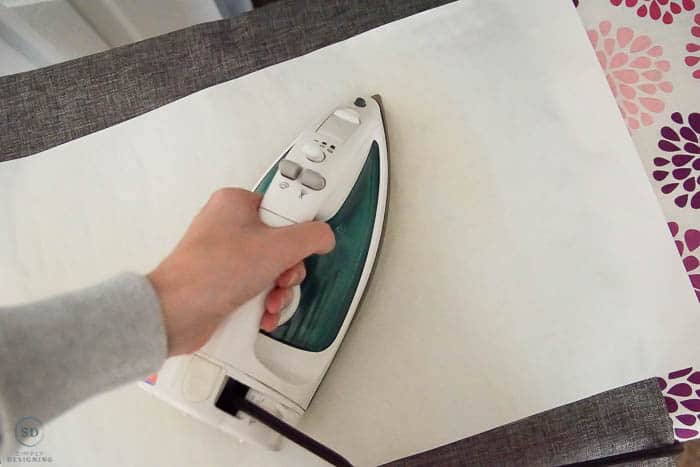 Then I laid my design down on my pillow case, placed a sheet of multi-use paper down and then ironed the adhesive in place for a few seconds.  When it is hot, you may not see the adhesive very clearly, but it is there.  I removed my backing paper almost immediately but then set the pillow aside to cool for a bit before moving on.
I placed the gold foil, gold side up, over my adhesive, added a multi-use sheet and then ironed over the design for a few seconds.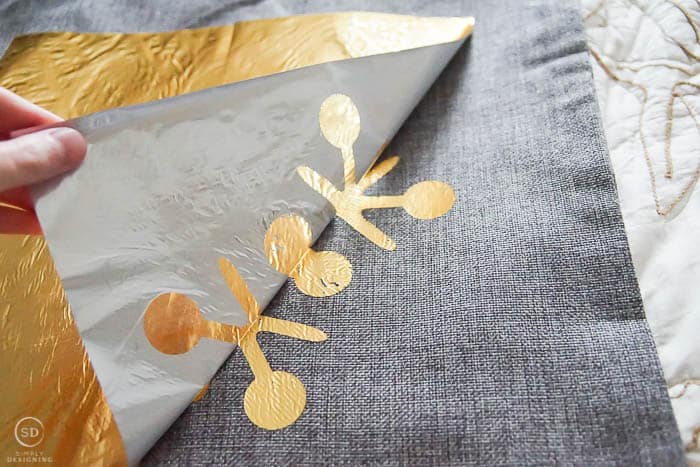 You will want to let your foil cool all the way before removing it from the pillow.
Once it is cool, you can remove the foil and you will see your beautiful foiled design on your fabric.  I put an existing pillow into the cover and placed them on my chairs!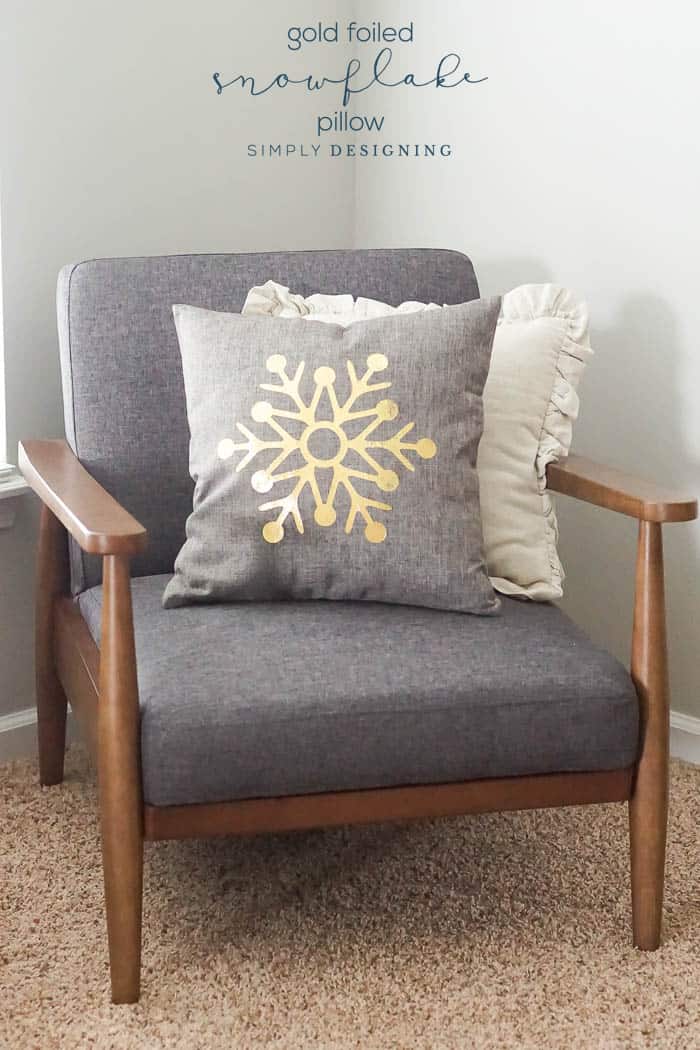 I love how simple and elegant it is, a bit imperfect and perfect all at the same time!  I love the beautiful gold foil on fabric and can't wait to foil ALL THE THINGS now!
If you liked this post, you might also enjoy these: