I participated in an Ambassador Program on behalf of Influence Central for Vanity Fair Lingerie.  I received product samples to facilitate my review and compensation to thank me for my participation.  #BrasChangeLives #WomenWhoDo
I have really been passionate about a project that I have been working on with Dress for Success and Vanity Fair.  I have shared all about Women Who Do and how women are truly amazing!  I also shared about 7 Bra Mistakes You are Probably Making Right Now, really...right now!  You should go and check out those posts.  I'll wait.  I have also been telling you that soon there will be a way that you can help too.  Well today is that day!!  Today I am really excited to tell you about Vanity Fair's BOGOGO promotion!  This is an amazing promotion and it will enable YOU to help another woman in need.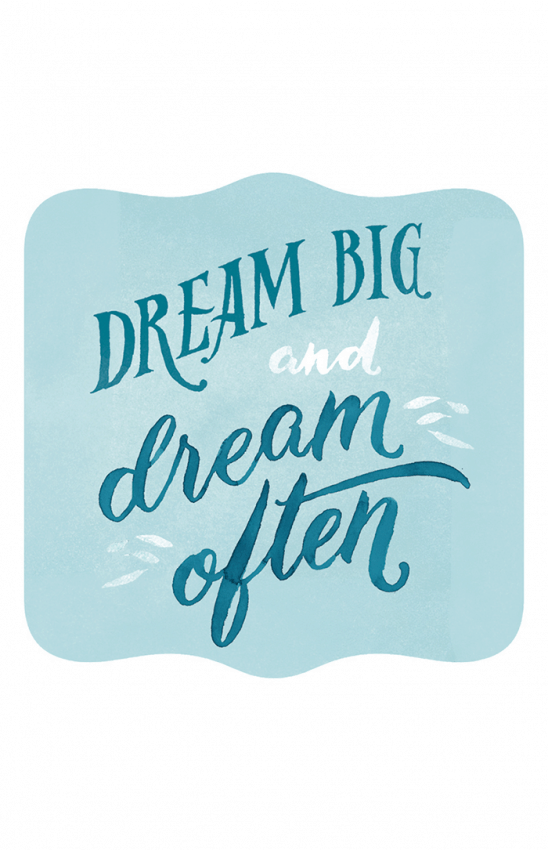 Vanity Fair believes that bras can change lives, and I agree.  When we look good, we feel confident.  When we feel confident we are able to do more, be more, grow and thrive as women!  So during this BOGOGO event, when you go to a participating retailer and buy one Vanity Fair bra in store you will get a second bra for FREE!
But wait...it gets better!
Vanity Fair will also donate one bra to Dress for Success on your behalf.  This will help enable a woman to get on her feet, apply for a job with confidence or even give a women the extra push she needs to begin her journey to economic independence.
Yes.  You can do all that simply by buying a bra!
A bra can change a life.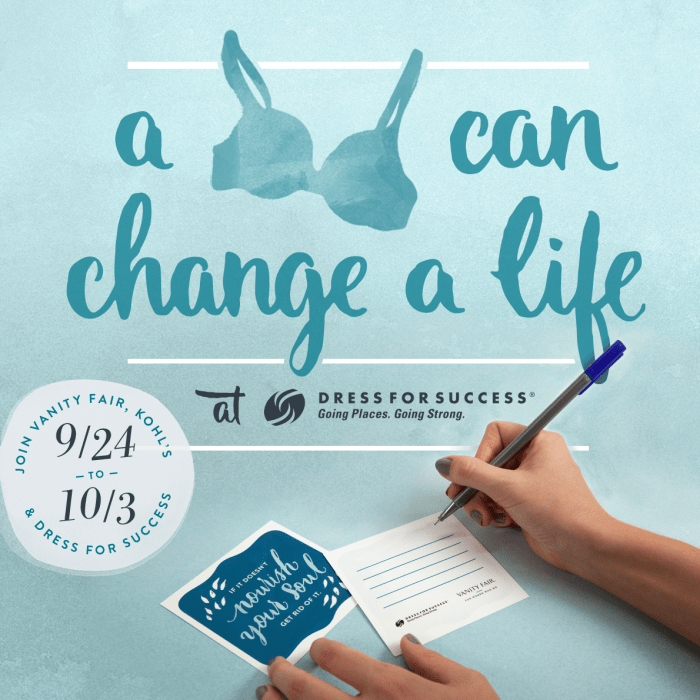 Buy One, Get One, Give One is a national event that will take place throughout part of September and October 2015.  During these two months, Vanity Fair has committed to donate up to 50,000 bras to Dress for Success.  They hope to give every woman who comes to Dress for Success seeking help a brand new bra.
Isn't that amazing!?
I love this short video sharing a bit more about the BOGOGO program:
Throughout my life I have had the opportunity to know many women in many walks of life.  I fully believe that programs like Dress for Success are an amazing way to help empower women to do more, be more and live a life of success.  Dress for Success is a not-for-profit organization dedicated to helping women of economic disadvantage gain independence by providing them with professional attire, career development tools and support.
You can learn more about Dress for Success by watching this short video:
I am grateful for the opportunity to be able to share the details of this event with you and I hope that you will take this opportunity to help support this amazing cause!
I will be headed to my local retailer to participate in this and I hope you will too.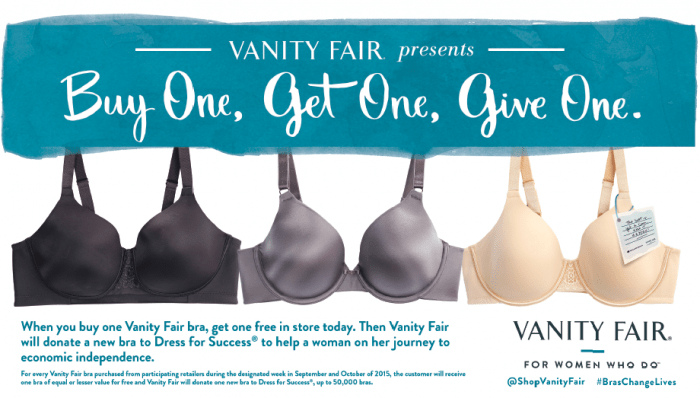 You can participate in the Buy One, Get One, Give One event by purchasing a Vanity Fair bra at the following locations during the designated week:
Kohl's:

Sept. 24 – Oct. 3, 2015

JCPenney:

Oct. 7 – Oct. 12, 2015

Sears:

Oct. 11 – Oct. 17, 2015

Macy's:

Oct. 14 – Oct. 18, 2015

Bealls:

Oct. 18 – Oct. 24, 2015

Boscov's:

Oct. 25 – Oct. 31, 2015

Belk:

Nov. 1 – Nov. 8, 2015
Leave me a comment letting me know if you plan to participate and help another woman in need!  XOXO
You might also enjoy: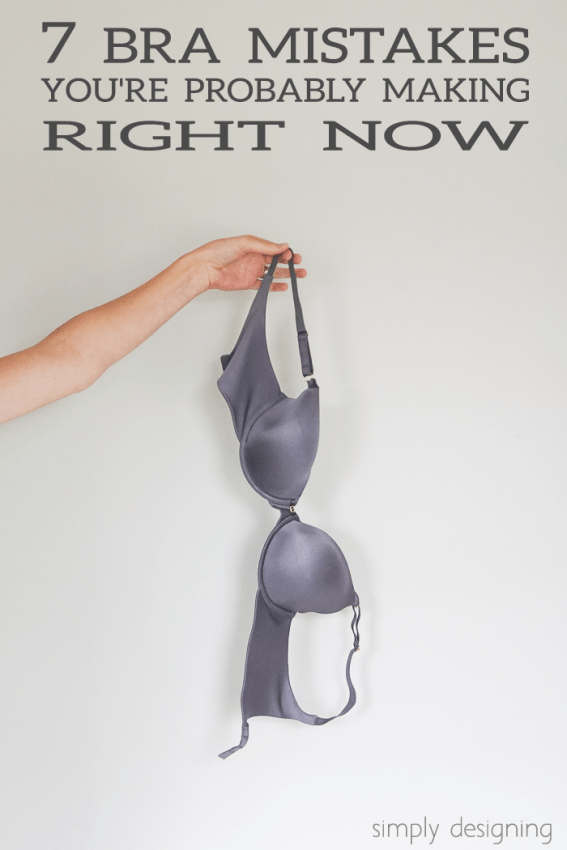 7 Bra Mistakes You Are Probably Making Right Now