I participated in an Ambassador Program on behalf of Influence Central for Vanity Fair.  I received product samples to facilitate my review and compensation to thank me for my participation. #WomenWhoDo #IC [ad]
Yup.  That is really the title of a post on my blog today!  Ha!  But I think it is a really important discussion to have and I won't shy away from it.  Since the large majority of my blog readers are women (sorry men...just click on over here to find a new post to check out today), I felt it was an important discussion to have because I truly feel that this can affect us all in our daily lives!  So today I am going to share 7 Bra Mistakes You're Probably Making Right Now.
Yes.  Right.  Now.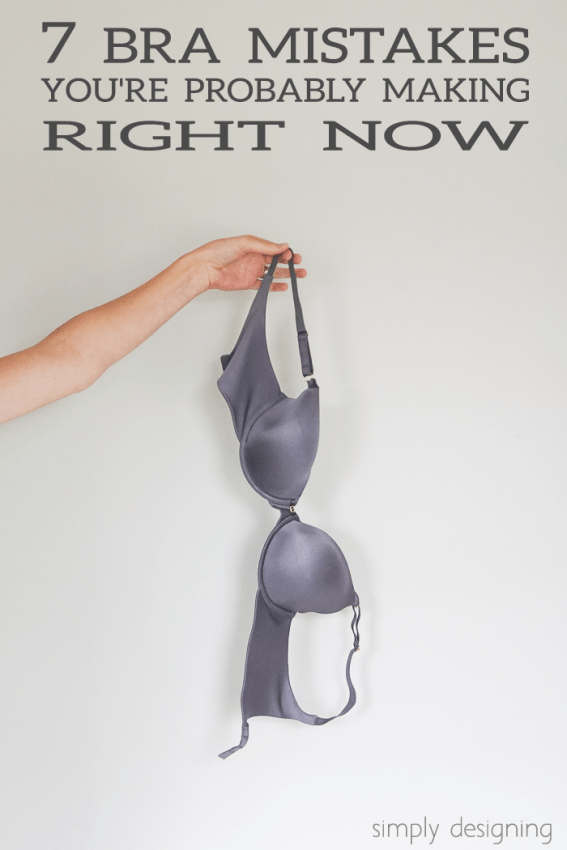 First of all, I want you to think about it, is your bra comfortable?  I will be the first to admit that I love to take my bra off at the end of the day.  Why?  Because generally speaking, they are not the most comfortable thing in the world.  Unless, they fit correctly and then they are surprisingly comfortable.  Which brings me to my second point, did you know that 80% of women are not wearing the correct size bra.  80%.  For as much information as we have access to on a daily basis, how have we failed to get this one right!?
Undergarments are one of the first things a women puts on in the morning and they can lay the foundation for your whole outfit and outlook on the day.  If something is uncomfortable or ill-fitting, it can dampen your entire day, make you be less productive and even affect your mood.  Having well fitting undergarments help provide a smooth silhouette and provide a strong foundation for a great outfit, a confidant outlook and a fabulous day!
I want YOU to feel confident, comfortable and to help inspire you to the the BEST YOU that you can be!  Which is why today, we are going to talk about bras.
About a month ago I was flown to NYC to attend a blogger summit with Vanity Fair and Dress for Success.  While I was there I had a personalized bra fitting and I ended up purchasing a few Vanity Fair Bras from Macy's in Herald Square.  I came home with (2) Beauty Back Full Figure Underwire Bras, (1) Beauty Back Full Figure Wirefree Bra and (1) Light and Luxurious Full Coverage Underwire Bra.  Upon arriving home, I promptly threw all my old (let's not say how old) bras away and began wearing my new ones right away!  After a month of wearing them, I want to share my thoughts on them along with some tips so you don't make the same mistakes I have.
Here are 7 Bra Mistakes You're Probably Making Right Now
Too Tight Straps (or too loose)
If your straps are digging into your shoulders, or falling off, chances are that you need to either tighten or loosen the straps, or get a new bra.  You should be able to fit two fingers in between your shoulder and your bra strap.  It should be snug but not painful.  If your straps are too tight or too loose and they are adjusted as much as they can be, try a different style or size.  If they are too loose and your bra is...ehm...not the newest bra around...there is a chance the elastic has stretched and you just need a new bra!  (I may or may not know that one from experience.)  Thankfully my new bra straps fit perfectly and I especially love that Vanity Fair Beauty Back Bras have straps that are adjustable in the front!
Ill Fitting Band
This is a common problem for many people.  The band should be parallel to the floor and you should be able to fit two fingers in between the back strap and your body.  If your band goes up in the back you do not have a proper fit!  Bras should fit well when fastened on the middle hook so if yours does not, you most likely have the wrong size.  Also be careful to get the right size band because if you don't, you might end up with the dreaded back bulge!  This is another reason I love Beauty Back bras!  These bras are specifically designed to eliminate back bulge!  I also really love how comfortable they are!  These bra backs do not pinch or bind, they are smooth and comfortable and look great under clothing too.
Cups Don't Fit
If you have any sagging, pinching, overflowing, gaps or wrinkles in your bra cup, you have the wrong size.  I highly recommend going to some place like Macy's to get a professional bra fitting.  Cups should fit well.  Underwire should sit against your ribs and should not poke or hurt you.  And you should fill the cups without overflowing.
The Front Doesn't Rest Against Your Rib Cage
Stop what you are doing right now and see if yours does.  The middle portion of a bra, especially on an underwire bra, should touch your rib cage.  Does it!?  A wirefree bra may not give a perfect fit in this way, but an underwire bra should.  If it is not sitting flush against your body, you most likely need to go down a band size.  If you are small around the ribs like I am, going down a band size may not be an option, so find the brand and style that offers the closest fit possible.  The Light and Luxurious Bra I bought does this and it makes it a great fit and very comfortable!  Plus the Light and Luxurious is very thin so it is perfect in the hot and humid summers here in the midwest which was so nice the last month!
You Don't Wash it Enough
When was the last time you washed your bra?  Do you even remember!?  I am guilty of not washing my bra enough because I was (once upon a time) told not to wash it very often.  However, by washing it in between every single wear, you remove sweat and grime and actually extend the life of your bra.  And while I am talking about it, you should never wear your bra two days in a row.  The elastic needs time to go back into shape.  If you wear your favorite bra day after day, the elastic will never have time to go back to its original shape and it will stretch out.
Your Breasts Are Too High or Too Low
Your breasts should sit between your shoulders and elbows.  And if they don't (on their own), you need a bra that is supportive enough to make that happen!
They DID Fit
But now they don't.  Whether you have lost weight or gained weight, had body changes due to pregnancy or age, as women, our bodies are constantly changing!  Even if you had a bra that used to fit, don't be afraid to go into the store to ask for a custom fitting again.  As our bodies change, we may need to adjust the sizing of our bras.
BONUS TIP:  You Don't Have Enough
As I mentioned above, it is important to give your bras one day rest in between wearing them and to wash your bra in between every wear.  Both of these tips will help to extend the life of your bra!  This is also one of the reasons why I came home with several new bras!  So that I could truly test these out to see how they held up.  I have now worn all four of my new bras for a month, they have gotten washed, worn, hung up, stuffed in a drawer or packed in a suitcase.  They have traveled from Detroit to Atlanta and gone on an amazing adventure.  They have been with my while DIY-ing many projects.  And so far they are holding up really well!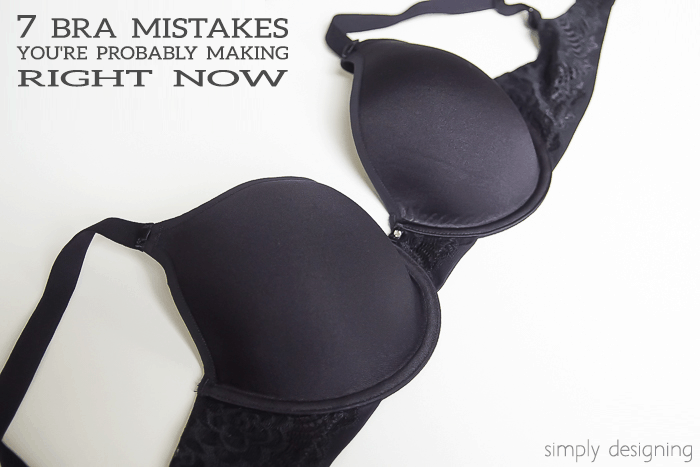 My Beauty Back underwire bra is probably my favorite though.  My Beauty Back wirefree is very comfortable too but it doesn't support or fit quite as well as the underwire ones do.  The Light and Luxurious one is nice, cool, fits really well and has a pretty back to it, but the Beauty Back back strap is just more comfortable in my opinion.  I find that all three styles wash well though and all have stood up to being shoved in and out of a suitcase and washed often.  And it is the consumer driven details like straps that adjust in the front (instead of the back) that make these just so much nicer!
I love that Vanity Fair is inspired to create products by their customers.  They create product that takes into account emerging trends, style and colors.  While still offer an elegant touch and remaining incredibly functional.  Vanity Fair offers sizing from 34-44 bands and B-DDD cups at an affordable retail cost of around $40 for bras and $9 for panties.  You can find their products at retailers nationwide including Macy's, Kohl's, JCPenney and Sears.
As I mentioned before, I will be working with Vanity Fair and Dress for Success to enable you to help other women as well with a new program they are rolling out soon!  So stay tuned to get more details on that soon!
In the mean time don't miss my previous post about Women Who Do: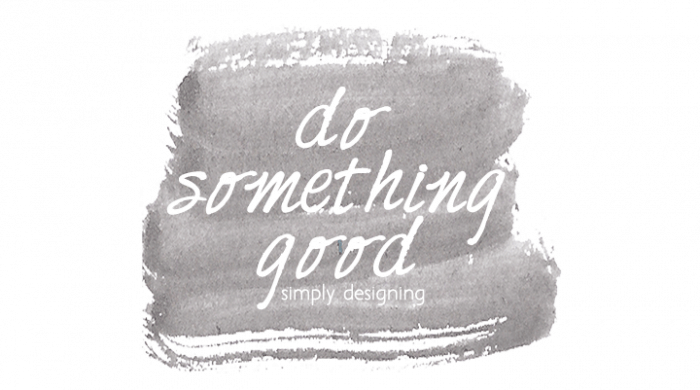 You might enjoy these posts too: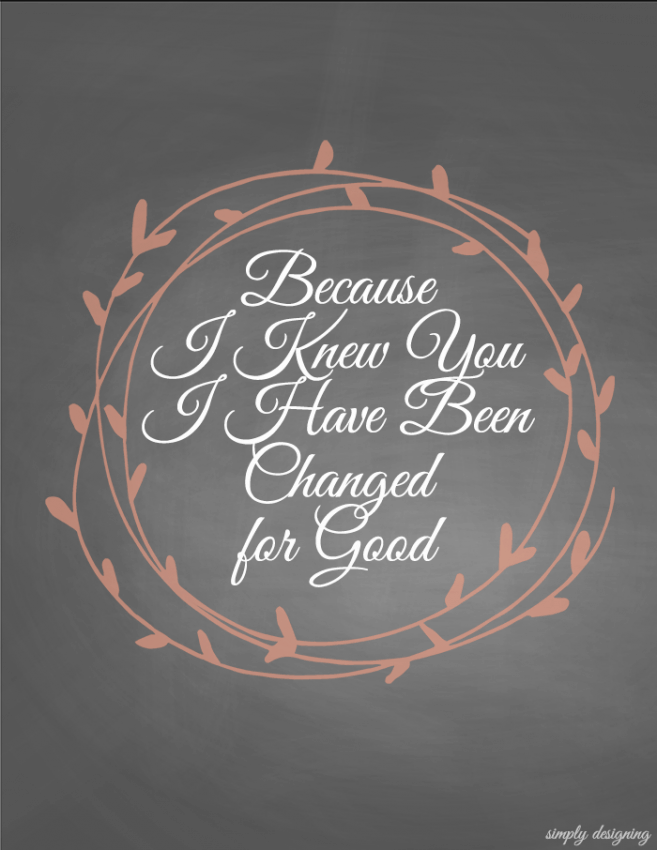 Because I Knew You I Have Been Changed For Good + Printable