Is it worth it to stay at the Legoland Hotel in Florida?
I am really excited to share our fun family vacation / Christmas present that we did this year with you soon! If you follow me on Instagram you probably guessed what we did over Christmas break: we took our kids to Legoland! Wahoo! I can't wait to share all about the best things to do at Legoland Florida, but first I wanted to share a bit about our stay at the the Legoland hotel. Yes the hotel. We really went back and forth a LOT when deciding if we wanted to stay at the Legoland hotel because it is more expensive than surrounding hotels, at least at the time of year we went. But we could also see some benefits to staying there. It was a big decision for us to make so I want to share our experience with you so that you can decide if it is really worth it to stay at the Legoland Hotel in Florida for you and your family.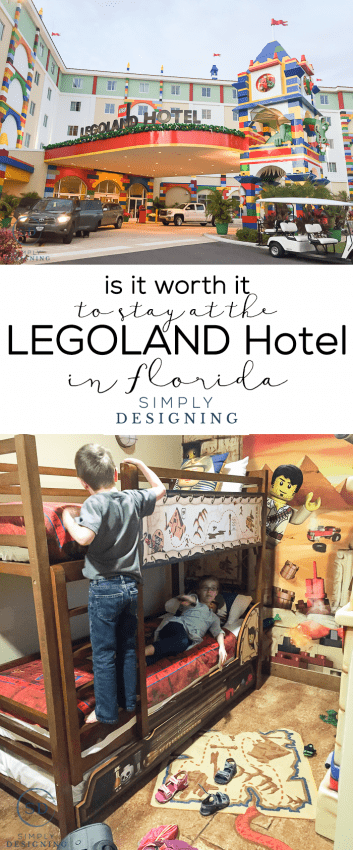 Is it worth it to stay at the Legoland Hotel in Florida?
We went to Legoland during one of the busiest times of year, Christmas break. By the time we made the decision to go, rooms in the area and at the Legoland hotel were already selling out quickly, so I knew that no matter where we stayed we would be paying a premium. At the time, the Legoland hotel was over 3x the going rate at the local 3 star hotel. Ouch. So this was going to be a HUGE deal and a big splurge for us if we decided to stay at the Legoland hotel.
I also know that sometimes, the experience, that intangible, unexplainable experience IS worth paying more for.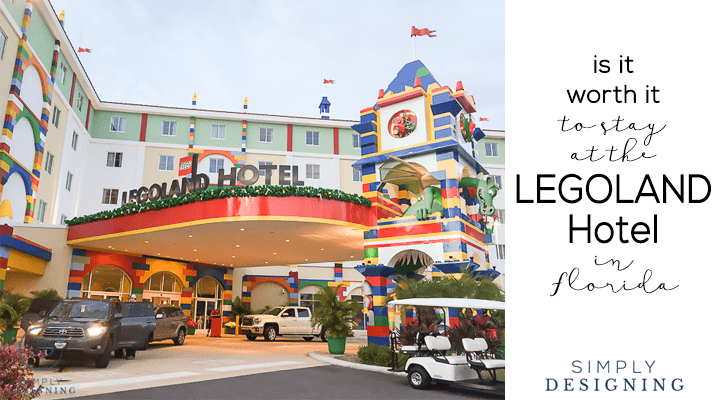 So I decided to do a little research and try to determine if paying more was really worth the extra experience. I was able to find a small list of extra things we would be able to experience if we stayed at the hotel, and because we were doing this trip instead of Christmas, we ended up deciding that the experience would outweigh the cost. So we booked two nights at the hotel (we stayed the third night at a different location to save a bit of money though) and crossed our fingers that it was really going to be worth it.
Honestly, to us, it ended up being completely worth it! The experience was like nothing else and for a true Lego lover, this is an experience that is worth it to do at least once! Because the tangible and intangible experience was really quite AWESOME!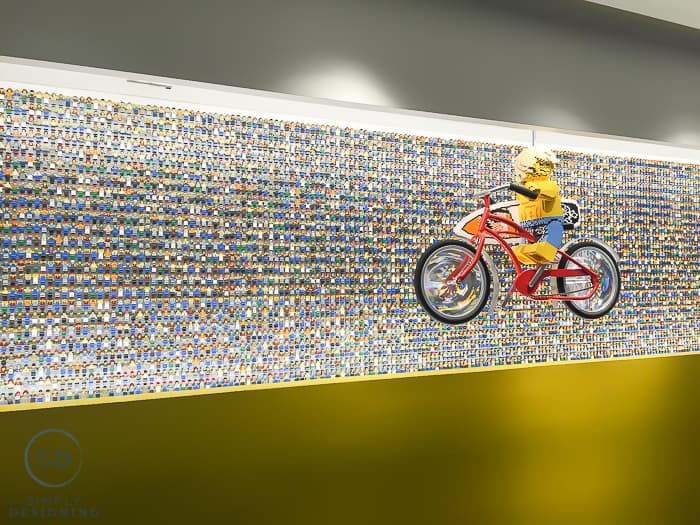 This wall is behind the check-in desk at the hotel. Wow that is a lot of Minifigures!
Why you SHOULD stay at the Legoland Hotel in Florida
It is literally right at the front gates to Legoland amusement park. You can not get closer to the park entrance. Even being dropped off isn't closer. Really. You don't know this until you are there, but it is true. You can't get any closer. Which makes quick trips back to your hotel room during the day completely do-able!!
Parking is free if you stay at the hotel. And we were able to park closer than we could have for park admittance alone.
There is a free Lego building class at the hotel for hotel guests children. My kids LOVED it! (Be sure to ask when you check in, you might need to sign up for it.) It was so fun, the instructor was great at helping the children build their own fun and unique Lego creature (I haven't seen the build we did for sale anywhere!), and did I mention, it is FREE! (At the time we went they let all the kids keep what they built too!)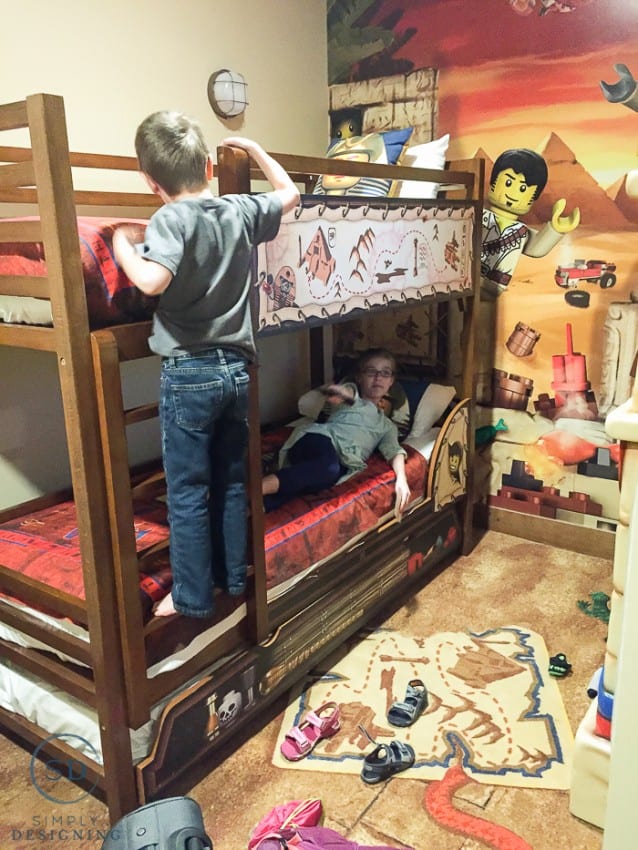 The rooms have bunk beds for the kids that are a bit separated then the adults room. My kids love bunk beds. This alone made my kids so happy!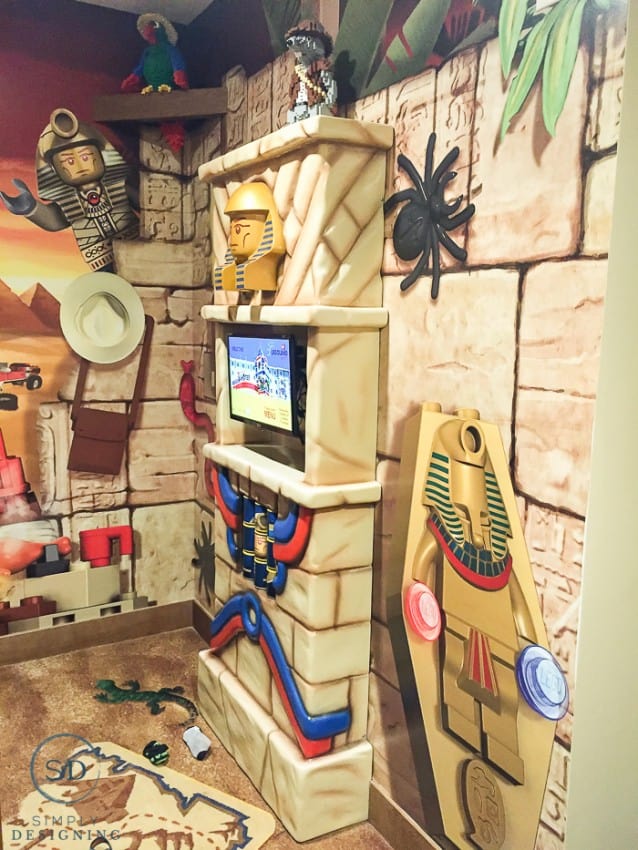 The kids area has a small tv with lots of kid-friendly shows available. I think the Lego Movie might play all day long every day...but maybe we just happened to catch it at the right time.
The room has a treasure hunt in it for the kids and there is a PRIZE at the end! Like a really cool price they get to keep! It was awesome!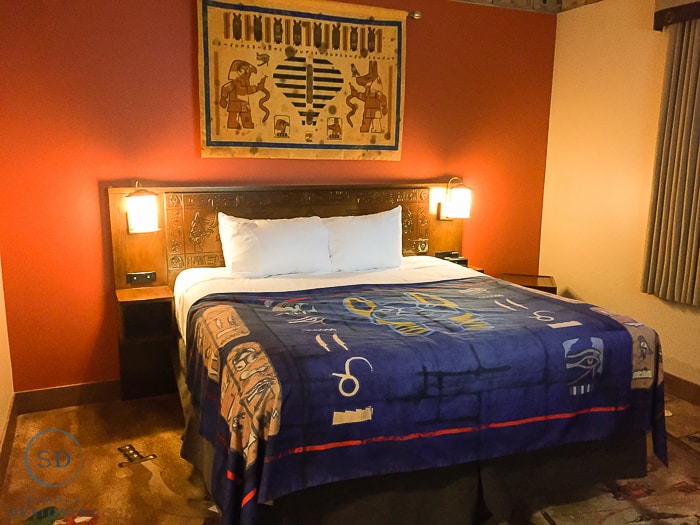 The themed rooms are just fun! Really! These rooms are so fun! We stayed in an Adventure room and loved it! It was perfect for boys and girls!
There are Lego characters walking around the hotel occasionally that you can take photos with. Which is much better than trying to be at a certain place in the park at a certain time and waiting in line. There was never a line at the hotel. This alone was a huge perk in my opinion!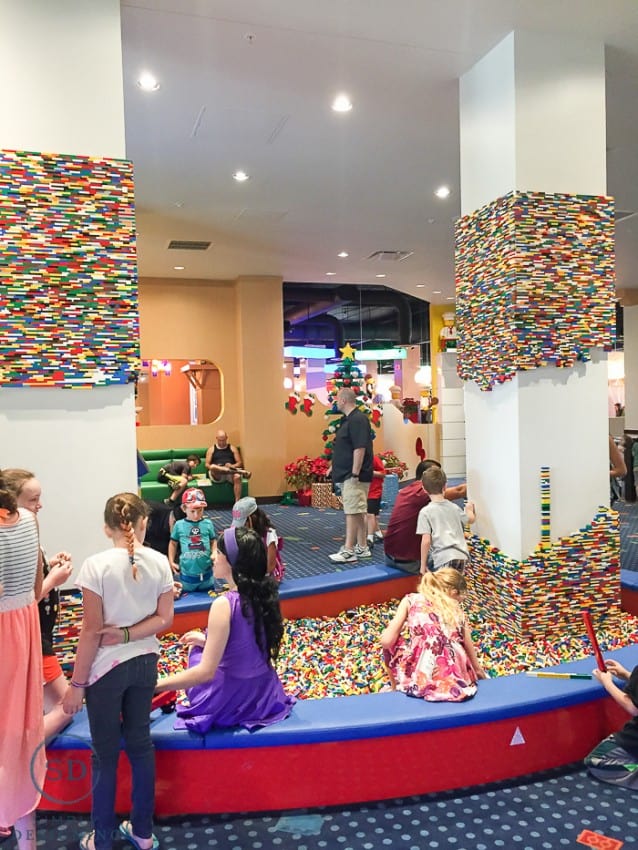 Legos everywhere! There are two separate pits with lots of Legos to build with! They can't keep them, but they can build as much as they want while they are there! It is a great way for your kids to be able to play and for mom and dad to sit down, take a break and just watch your kids have fun!
There is a fun castle play area for the kids.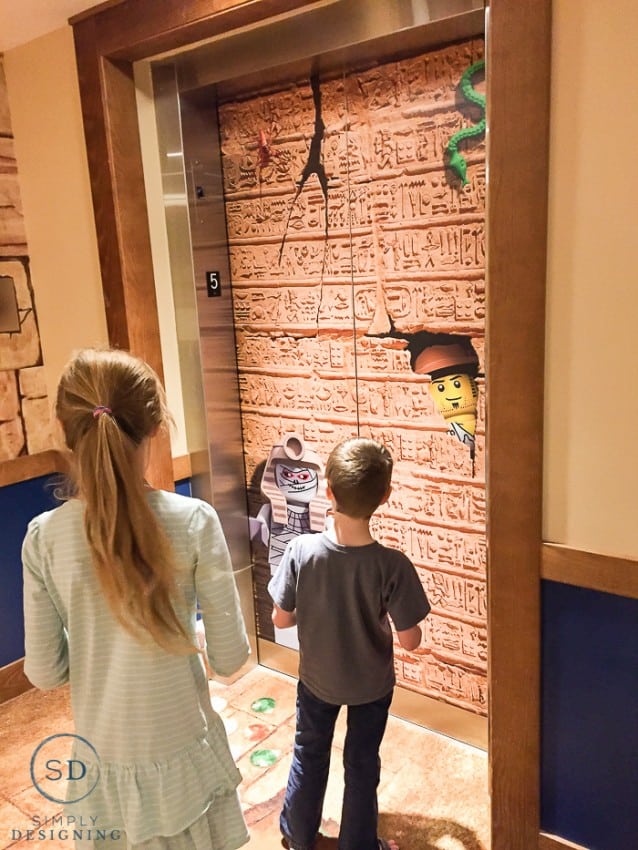 Disco elevator. Yup. Every time the elevator runs it plays disco music! There are even disco lights in there too! When the elevator stops, it plays "elevator" music. Who knew elevators could be so much fun!
There are evening activities for the kids including pajama parties! Yes we went and yes it was fun!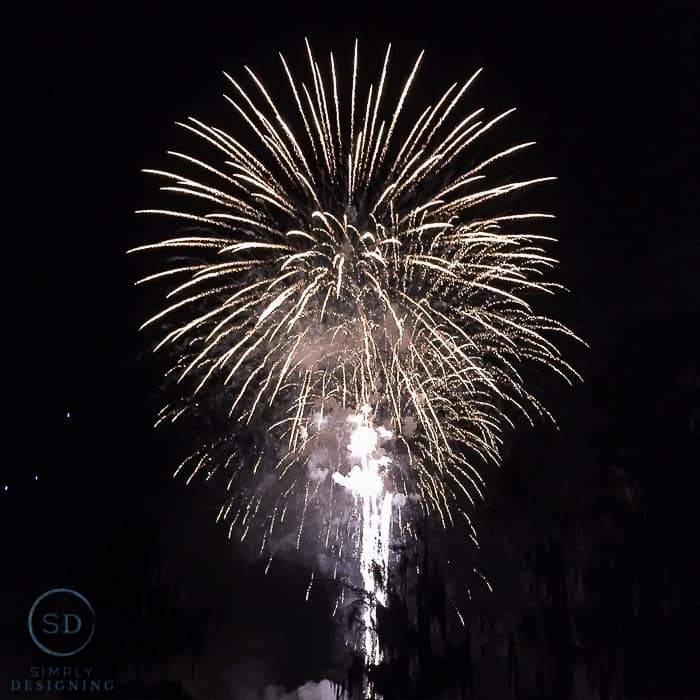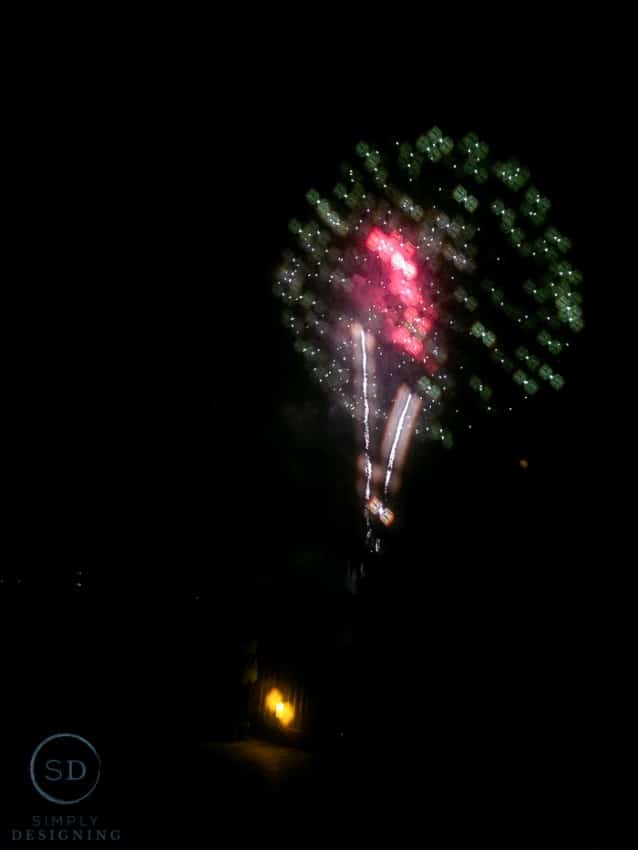 Great viewing of the fireworks (if you go during a time when they have them.) Be sure to grab 3d viewing glasses from the front desk, it makes the fireworks look like Legos!!!
A firepit that you can make s'mores at. (S'more kits sold in the hotel.)
Breakfast buffet is included and is quite good! There is a lower buffet with kid-friendly foods so that the kids can serve themselves. But my personal favorite was the omelet bar! The gentleman makes omelets to order and while we were there he was serving fresh-made salsa that was amazingly delicious! Yum!
There is an outdoor pool with lifeguards and floating Legos that you can build with in the pool!
Fun Lego builds everywhere! Everywhere we turned there were big and small things built out of Legos! Lots just in our room! They were so neat to look at and take pictures with!
Early entrance to the park! Yes we were able to walk right into the park 30 minutes before everyone else. This allowed us to get a ton of rides in without waiting in any lines! This alone was worth it!
Whew! I am sure I missed something. But basically, it is AWESOME.
It was definitely a splurge for our family, but we soon discovered that there were so many perks to staying at the hotel that it really was worth it to stay at the Legoland hotel for the experience! My kids really loved it and we had a lot of fun as adults too! So overall my verdict is, yes, it IS worth it to stay at the Legoland Hotel in Florida.
Be sure to head over HERE to read all about the park and What to do at Legoland Florida!
(Disclaimer: Please be sure to check with the hotel for exact inclusions and amenities during your time of stay, this might change. This is just what we experienced when we stayed there.)
You might also like: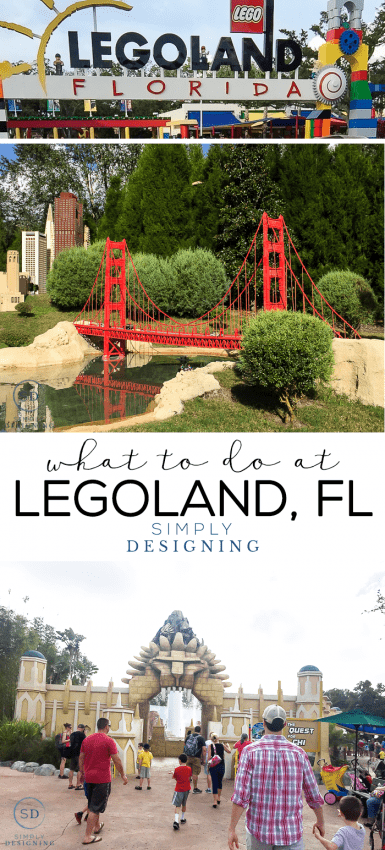 What to do at Legoland Florida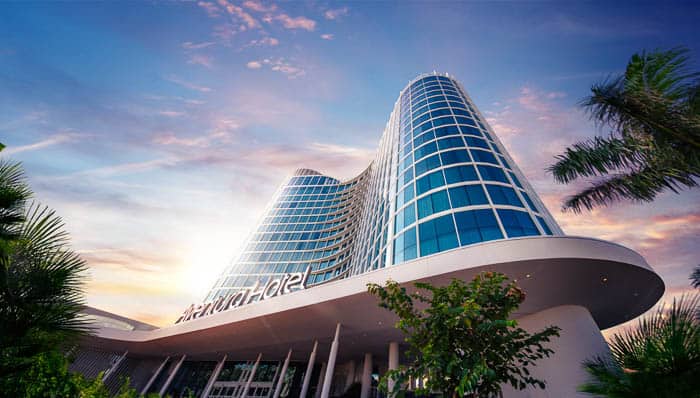 5 Reasons to Stay at the New Aventura Hotel at Universal Orlando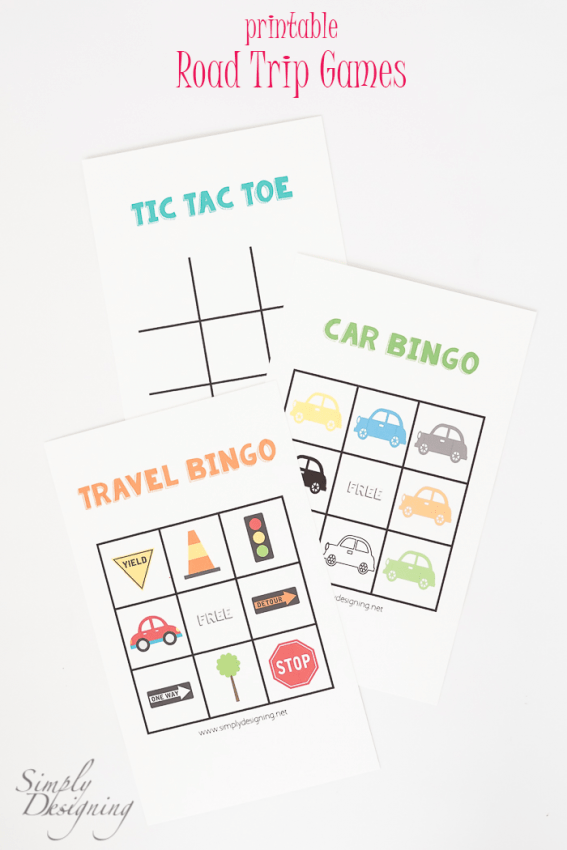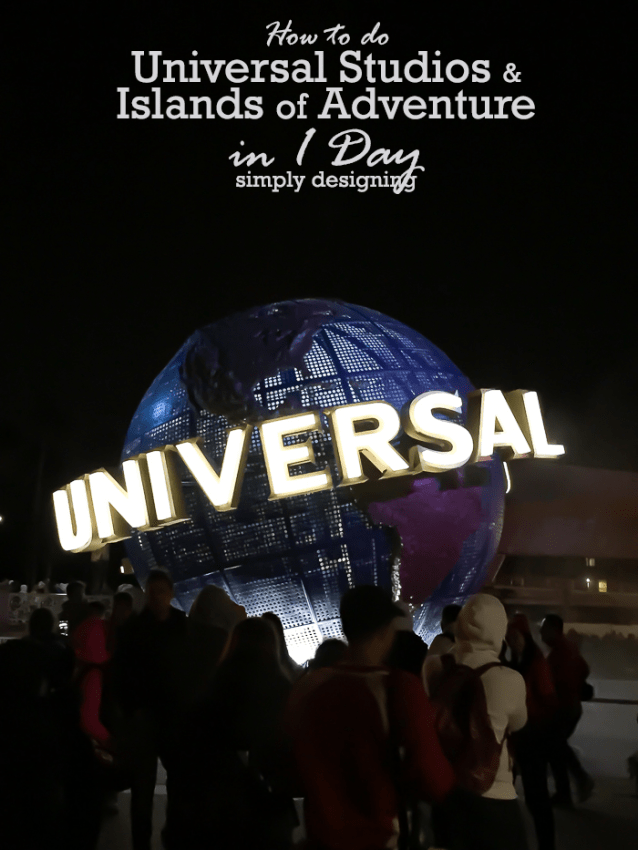 How to do Universal Studios in 1 Day with young children