My son recently started reading chapter books!  I love that he is reading so much and enjoying it.  However he doesn't always finish a book in a sitting anymore so he has discovered the need for bookmarks.  Paper bookmarks are ok, but tend to fall out easily, so I told him that a paper clip was a good alternative bookmark because it won't fall out easily.  After showing him this trick, I had the idea to add a little modern flare to my own paperclip to create a beautiful and fun, metallic touched, modern leather bookmark.  I really love how these turned out and I can't wait to use them.  Keep reading to learn how to make your own modern leather bookmark.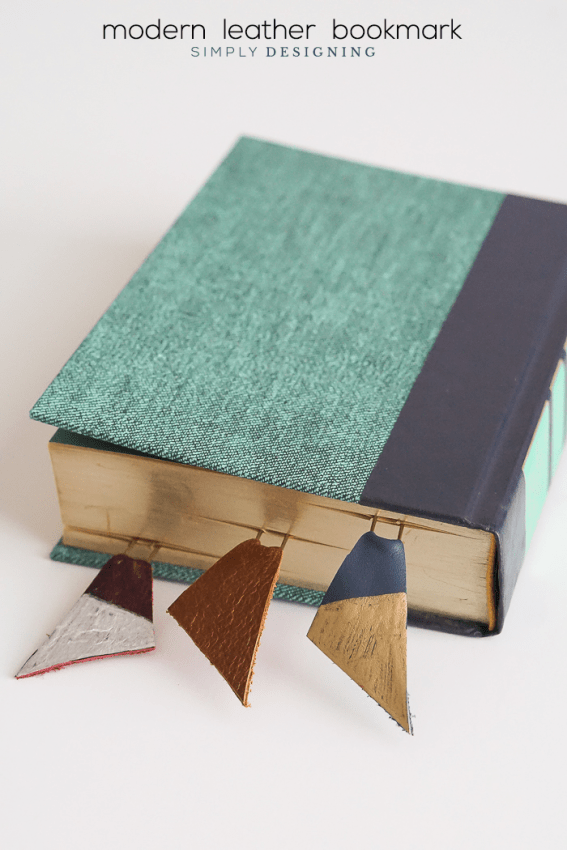 A big thank you to Elmer's for making today's post possible.  All opinions are mine.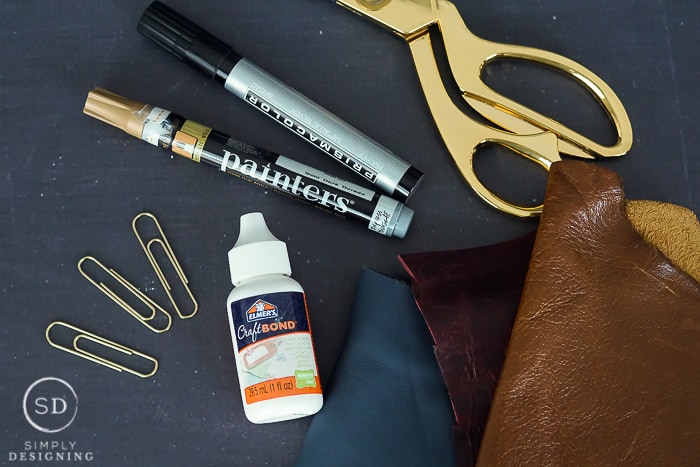 To create your own Modern Leather Bookmark, you will need:
Elmer's Craft Bond Glue
Leather Scraps
Paint Pen, craft paint or permanent marker (I used silver and gold)
Scissors
Large Paper Clip (mine were gold)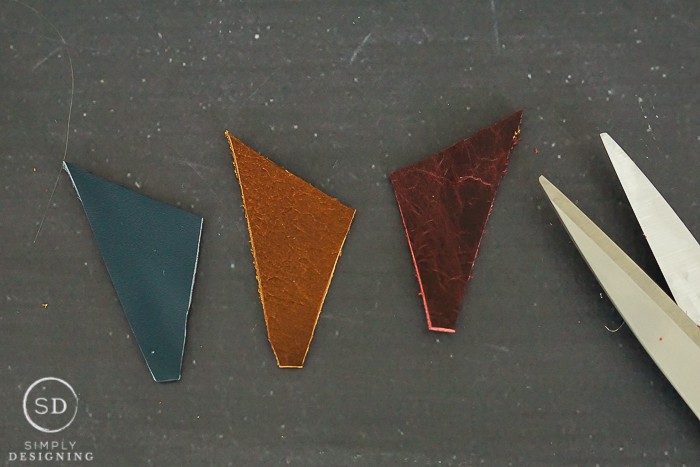 You will begin by cutting your leather scrap into a fun modern shape.  I cut mine into triangles and then angled the bottom a bit.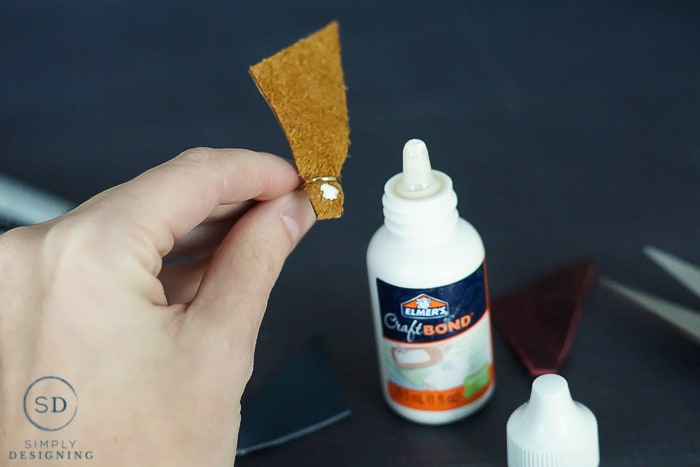 I looped the small end of the leather scrap through the paper clip and then used a dab of Elmer's Craft Bond glue to secure the leather together.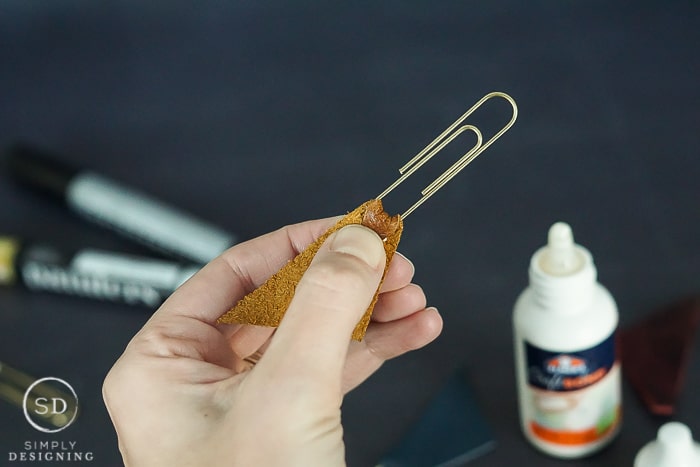 I held it together for about a minute and the leather bonded to itself.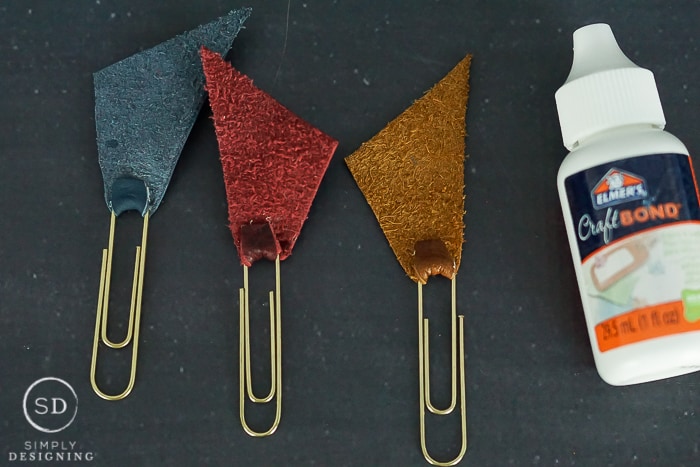 Then I used a paint pen to color in a portion of the leather shape.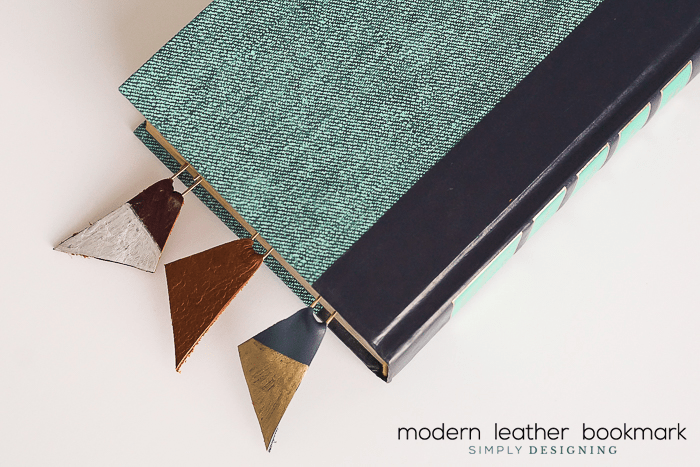 And without a lot of work, time, effort or cost, I ended up with really cute and fun modern bookmarks!  I love how the touch of metallic contrasts to the warm leather.  It makes these unique, elegant and modern.  And without a metallic touch, these are the perfect leather bookmarks for any man in your life who likes to read!
You might also enjoy these ideas: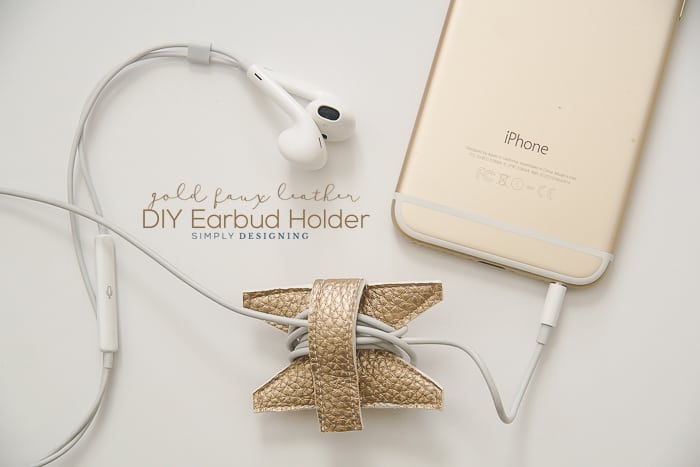 Gold Faux Leather Earbud Holder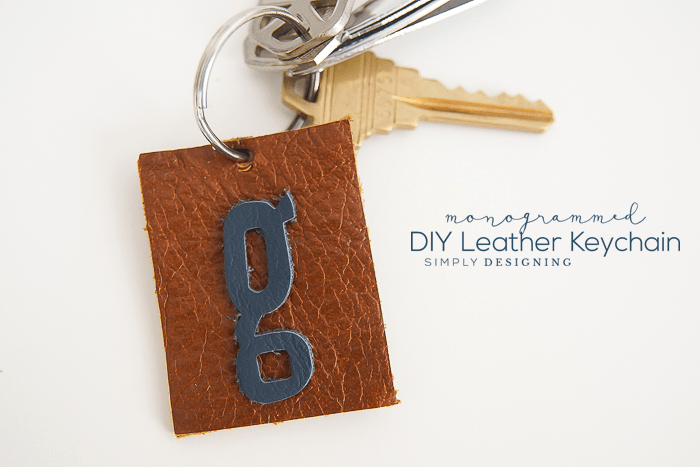 Monogrammed DIY Leather Keychain