Wahoo!  Fall is HERE friends!  I love the fall.  I think it is one of my favorite seasons of all time.  And I love to decorate my home for the fall!  This is one time of year that I love bringing the outdoors in!  (Not in winter, bbbrrrrrr it's too cold!)  But fall...fall is amazing!  Decorating with nature can be such an elegant and festive way to decorate your home for the fall without breaking the bank!  And it can be really simple too.  So today I am sharing a really fun and cute painted acorn decor idea!  These are easy to whip up and super cute!  Come check them out!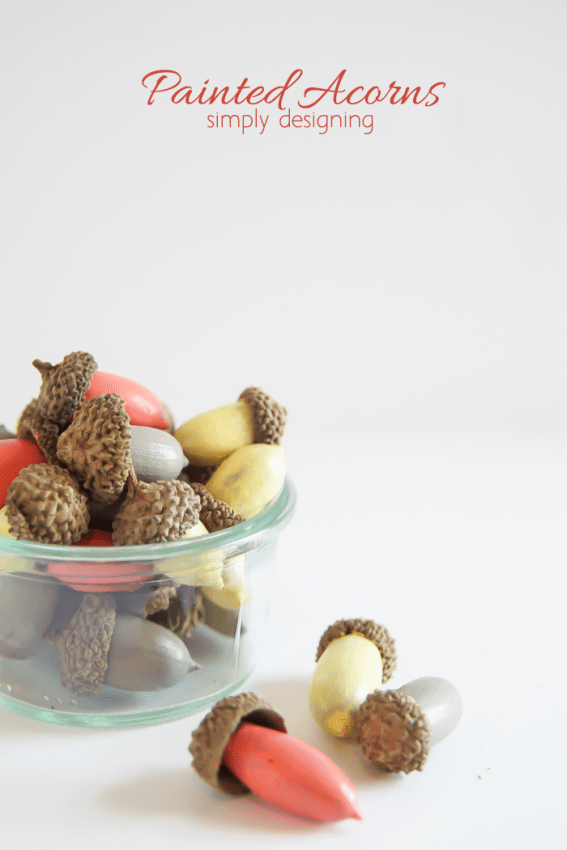 You can of course modify these to fit your decor by using any colors that you like.  I wanted something that was bright and fun, yet modern and still felt like fall!  So I decided to use a pretty fall coral color, a muted yellow and a warm grey color pained to make this fun project.  But please feel free to use the colors you prefer to make this your own.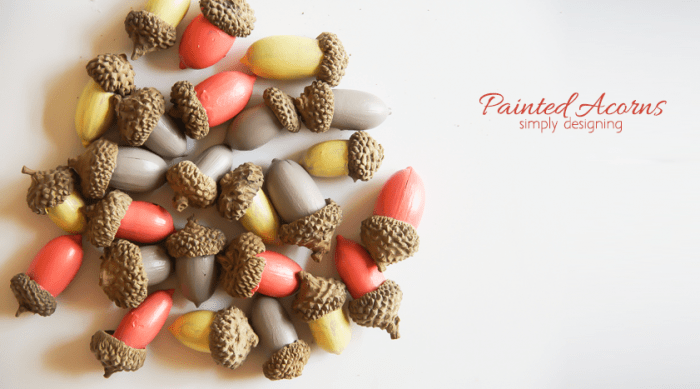 To create this Painted Acorn Decor, you will need:
Affiliate links included for your convenience.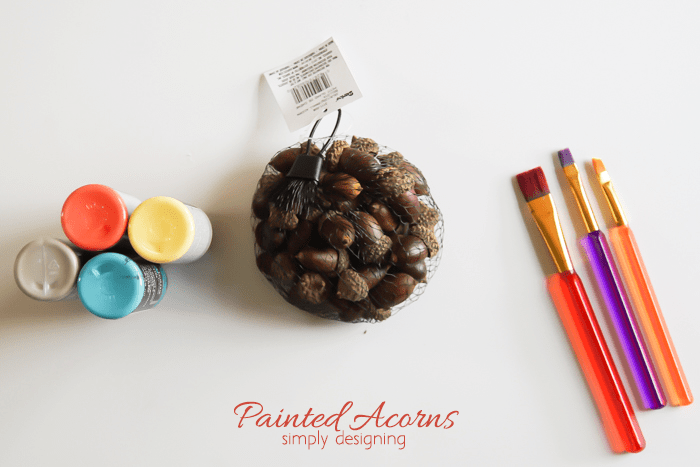 As you can see in my above photo, I had planned to use a muted turquoise paint as well, but I ended up falling in love with the coral, yellow and grey so I just stuck with those three colors for my final craft!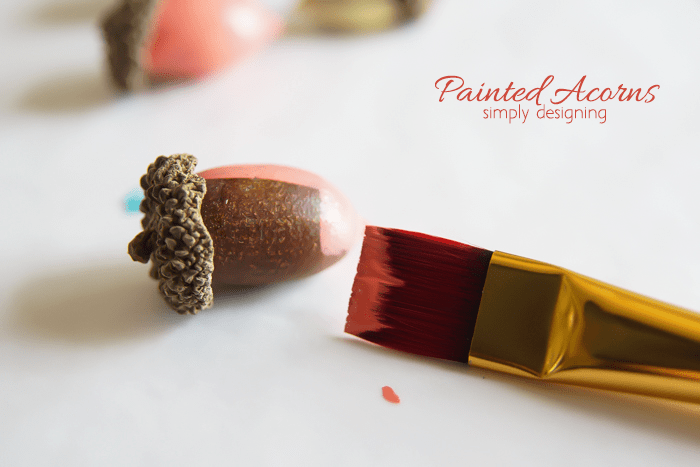 This really is so simple!  I simply used a small brush to paint the nut portion of the acorn with the desired color of paint.
I was careful not to get paint on the top portion of the acorn.
After the first coat of paint dried, I applied a second coat of paint and let it dry completely.  Once they were dry they were ready so display!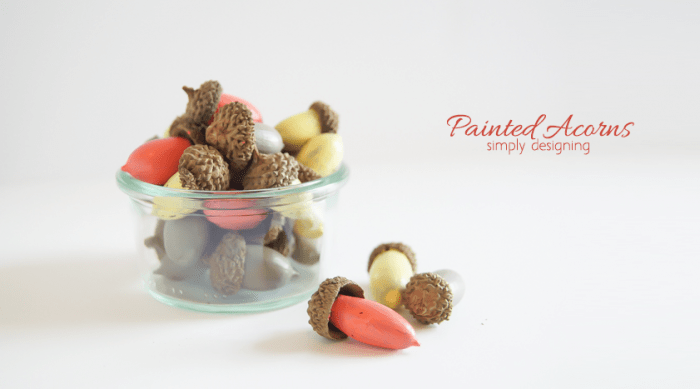 Oh and I just love how these colors turned out!  These would be perfect in a small vase or bowl, or even used in a creative craft project!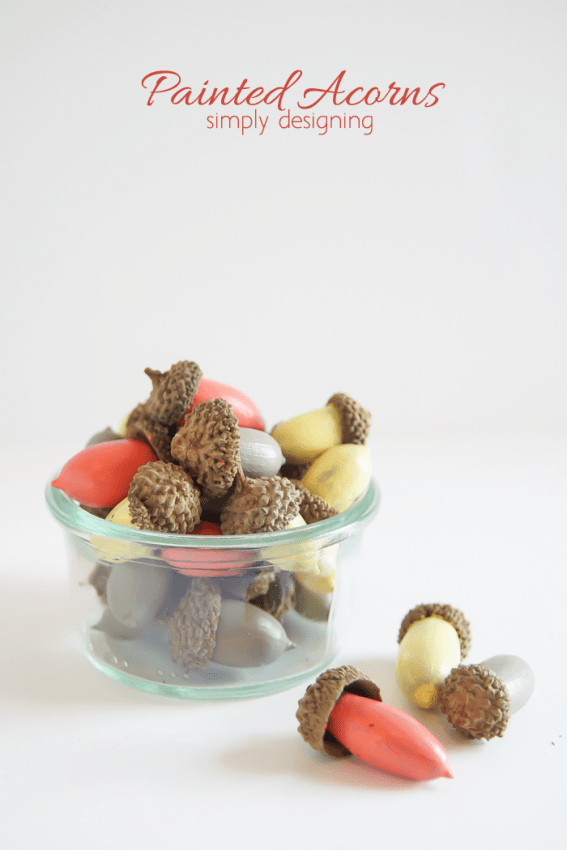 The little touch of color makes these perfect and special.  And it is a great way to update regular acorns into something beautiful!
And the best part is that this was quick and simple to do and it doesn't require a lot of skill or money!
This post was originally shared on Crafts Unleashed blog.  
You might also enjoy these fall ideas: