A little bit ago I share my delicious smelling Strawberry Bath Salts with you!  They were a huge hit and they smell amazing!  They also make a great homemade gift.  As fall approaches, I wanted to create a fall version of my bath salts and so I picked up a few items from Consumer Crafts and I got to work creating these delicious smelling Pumpkin Spice Bath Salts!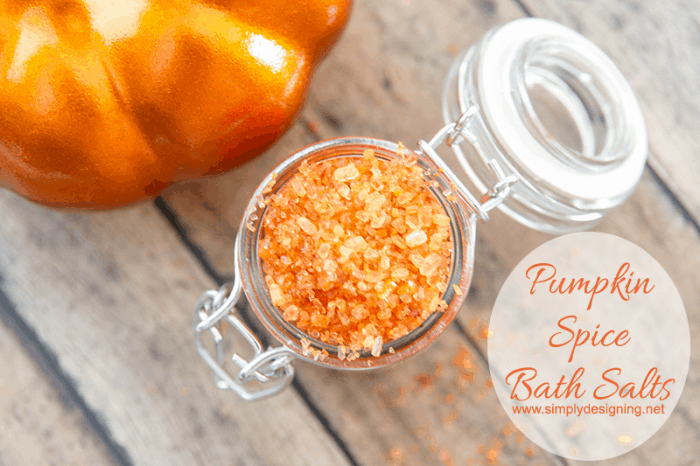 I love how the strawberry bath salts smelt, but I won't lie, I love these even more!  They remind me of fall!
How to make your own Pumpkin Spice Bath Salts:
(affiliate links included for your convenience)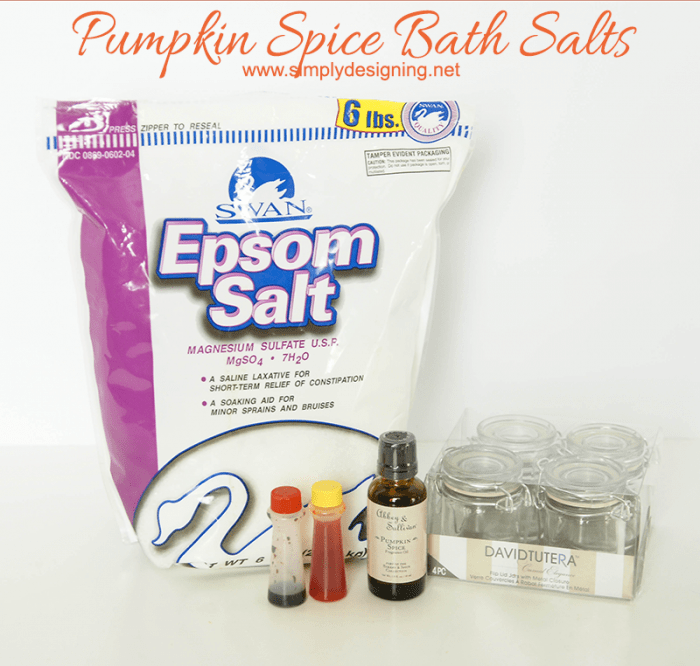 I love making these because they are so beautiful, fun and simple to make!  And you really can't go wrong gifting these!
I simply filled one of my hinged jars with epsom salts and then dumped the salt into a bowl.
I added about 2 drops of red food coloring, about 10 drops of yellow food coloring and about 3-4 drops of pumpkin spice fragrance oil to the salts and stirred.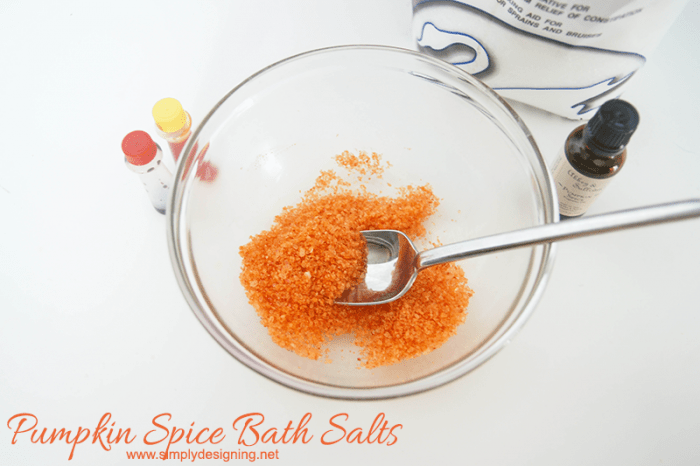 At first your coloring may want to clump together but if you simply stir this for a few minutes, the coloring and fragrance will mix nicely.
This is a great recipe because you can definitely modify this to suit your preferences.  Food coloring is completely optional, and you can add as much or as little fragrance as you like!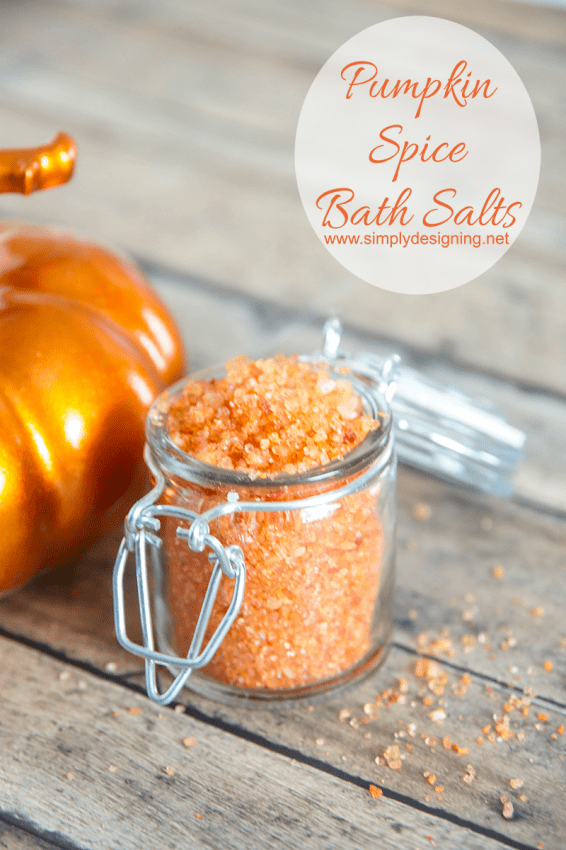 I love the color that these pumpkin spice bath salts are!  They seem a bit saturated in color, but when this is dumped into a large bath tub full of water, this amount of food coloring will only slightly tint the water, and it won't tint your skin.
And I love these hinged jars for holding bath salts!  They are a perfect size and style.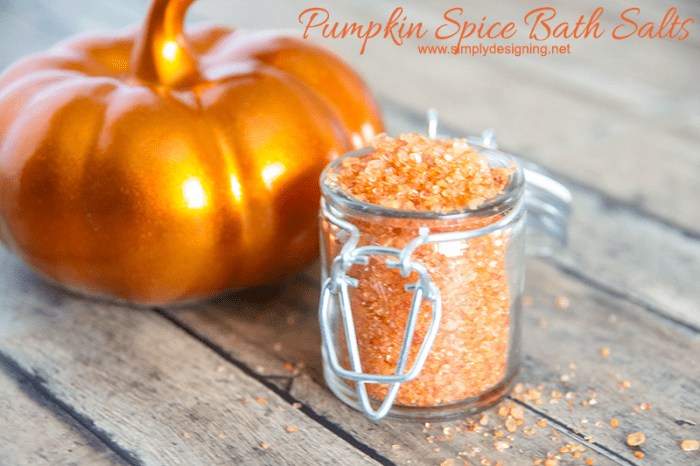 I can't wait to gift these pumpkin spice bath salts to a few friends this fall!  And of course I am making a big batch for myself to keep and use throughout the season too!
This post first appeared on Crafts Unleashed blog.
You might also enjoy these posts too: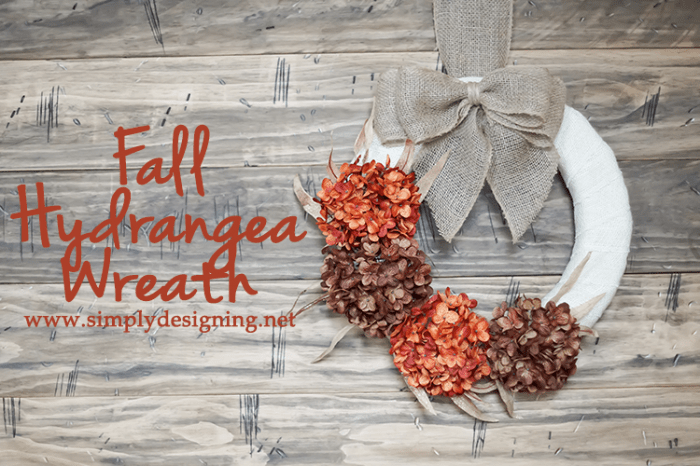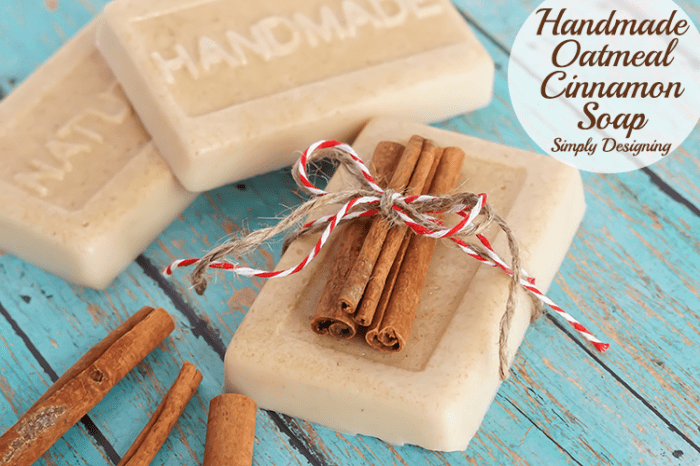 Homemade Oatmeal Cinnamon Soap