I love coming up with fun and cozy wreath ideas!  I think they are fun, beautiful and a great way to adorn your door in the winter.  Today I am sharing a really really simple and beautiful idea for a Scarf Wreath with you today!  I just think this is beautiful and it looks so pretty on my door right now!  I love the splash of color it adds in the gloomy winter weather we are having.  So follow along and see how to make this Scarf Wreath for yourself.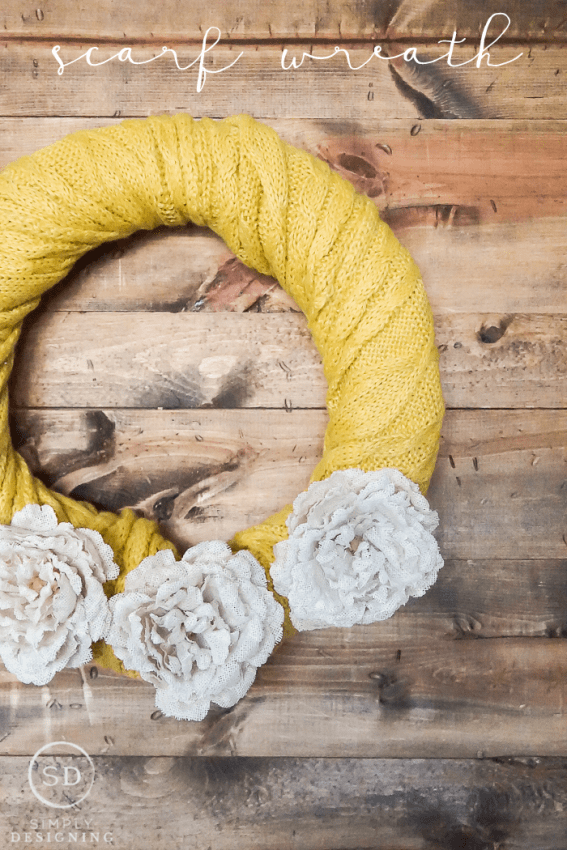 Scarf Wreath
This wreath ended up being quite inexpensive to make and it only took a few minutes.  Really.  A few minutes.  And it is easy enough for anyone to do!
To make a Scarf Wreath, here is what you will need:
(affiliate links included for your convenience)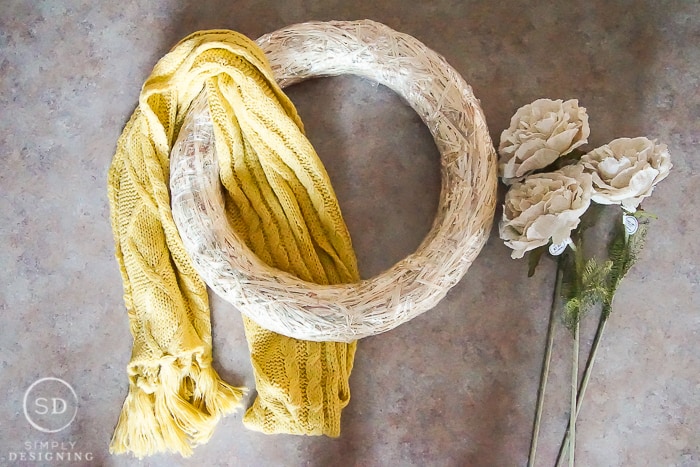 When choosing a scarf to use for this project, look for a long, wide and interesting scarf.  The more numbs, pattern or detail the scarf has, the more interesting the wreath will be!  I found the scarf I used at a store in the mall for about $20 but it is really long and really wide so it worked really well for this scarf.  You can easily find less expensive scarves using the link above.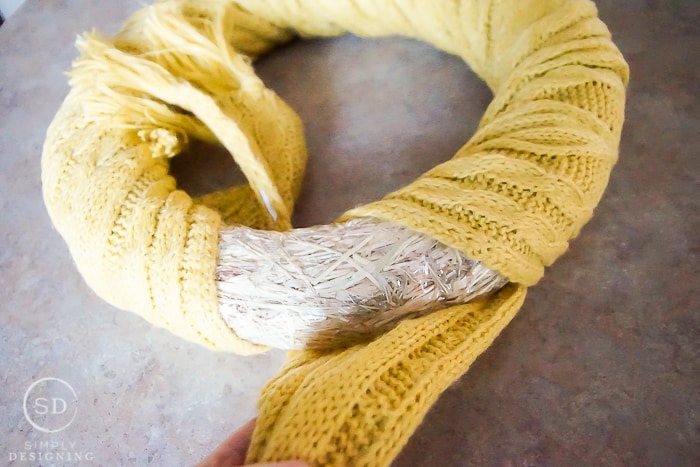 To create this scarf you will simply begin by wrapping the middle of the scarf around the wreath.  Stretch and wrap each remaining side of the scarf around the wreath until they meet.  You can either tie the scarf together and tuck the ends in, pin the scarf ends down, or hot glue it down depending on the length of your scarf and your preference.  For indoor use, if you can tie the ends of the scarf together that's what I would do.  If you plan to use this outside, I would consider tacking the scarf down occasionally and at the ends with pins or hot glue.  Remember that pins will allow you to take the scarf off and use it or the wreath form again, but hot glue is a bit more permanent.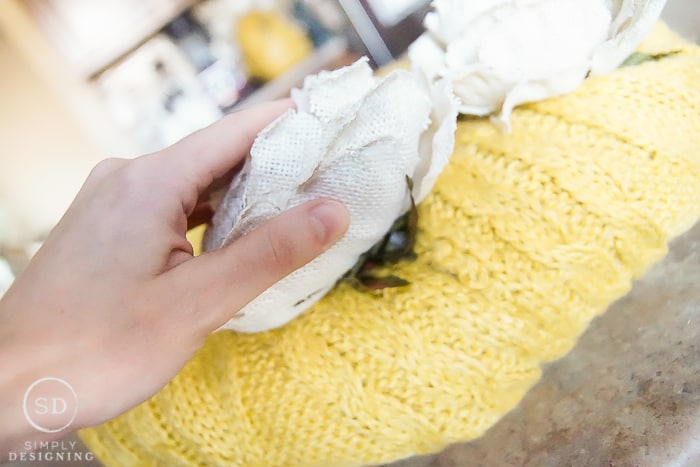 If you like, you can add a few fake flowers on your scarf as well for added dimension and interest.  Hot glue these in place.
And that's all there is to it!  You can add a bit of string to help you hang this if you desire.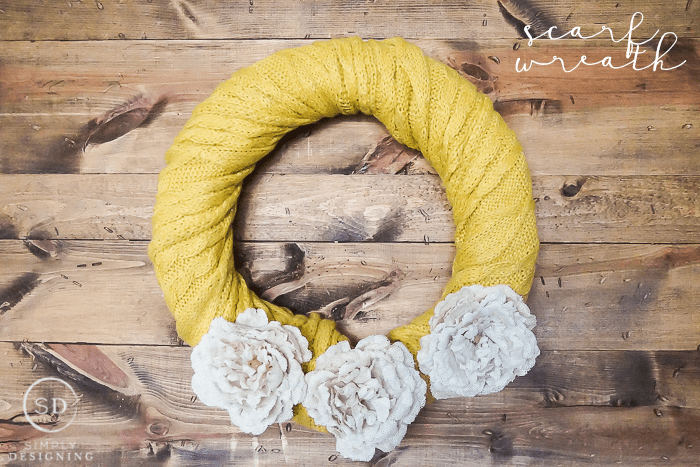 I just love how my scarf wreath turned out!
You might also enjoy: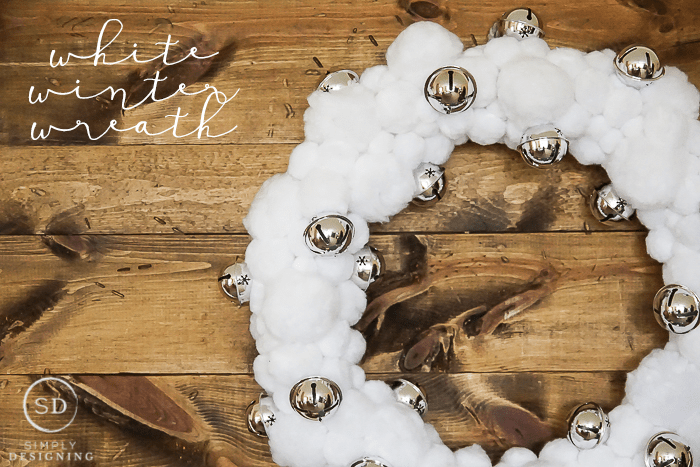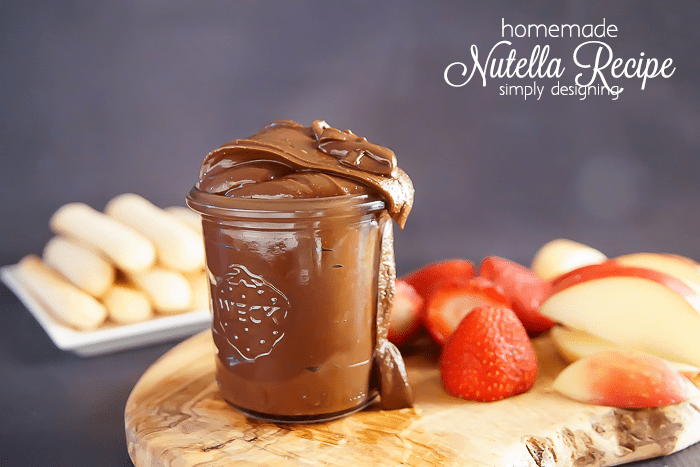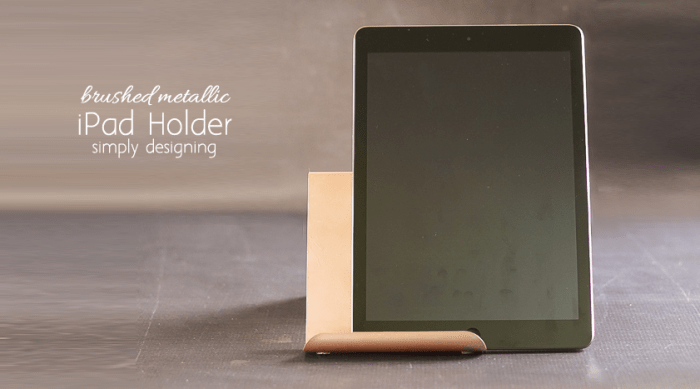 Brushed Metallic Rose Gold iPad Holder