Brrr!  I got back from Florida about a week ago and just can not get warm!  I hope everyone else is surviving this bitter weather!  (see more about my adventures and get sneak peaks on Instagram!)  I am really excited today because I am over at Made From Pinterest guest posting!  And I am showing how to create these really fun and simple Valentine's Day Sprinkle Glasses!
Sprinkle Glasses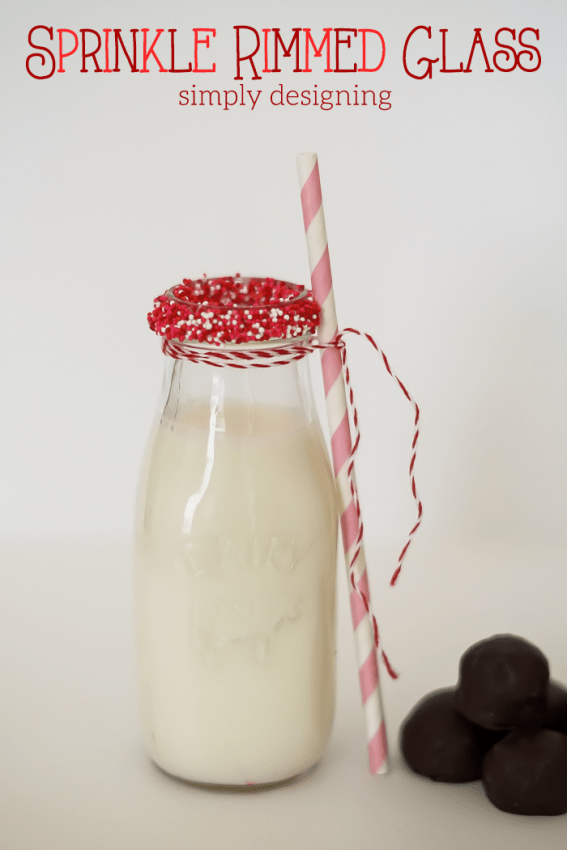 These are just as cute as can be, and wouldn't they be perfect for a special Valentine's Day treat?  And they really are so simple to create.  I know that my kids are going to absolutely love coming home to a yummy glass of milk in a cute Sprinkle Rimmed Milk Glass and a yummy chocolate or cookie as a special treat!  Do you do anything special with your kids for Valentine's Day?
Go HERE to see the complete tutorial.