This FREE Back to School Printable idea was made possible by Minc but all opinions and ideas are mine.  #FoilAllTheThings #HSMinc
My kids have already started back to school, have yours?  It is an exciting time for my children because my son started kindergarten and my daughter is now in 3rd grade!  Eek!  How did they grow up so fast!?  To celebrate I created this cute Back to School Printable that would make a really fun teacher gift!  I just love to think about how fun this bright colored quote would look on the wall!!  And it is made even prettier by the fact that I foiled it!  And you can too!  Come see more and learn how to foil your own Back to School Printable!

I had two goals when working on this project!  One was to come up with a cute quote that would be perfect on nearly any classroom wall!  And the second goal was to use every color of Minc foil created!  Just for fun.
If you can believe it, I think I accomplished goal #1 and I know I accomplished goal #2!  Woot woot!
I used my trusty Minc Foil Applicator for this project!  You can use other methods to apply foiling to printables, but this is the most reliable way that I have found to foil something!  It is also super easy and convenient too.
If you don't already own one, you will want to snag a Minc HERE!  You can also pick up a machine and accessories at Hobby Lobby and Jo-Ann as well as many other local and online shops.  However, the best price I have seen it for is HERE.  (Last I checked it was on sale for $95!!!  Wow!  That is an amazing price!!)  And at that price I would run and snag one ASAP!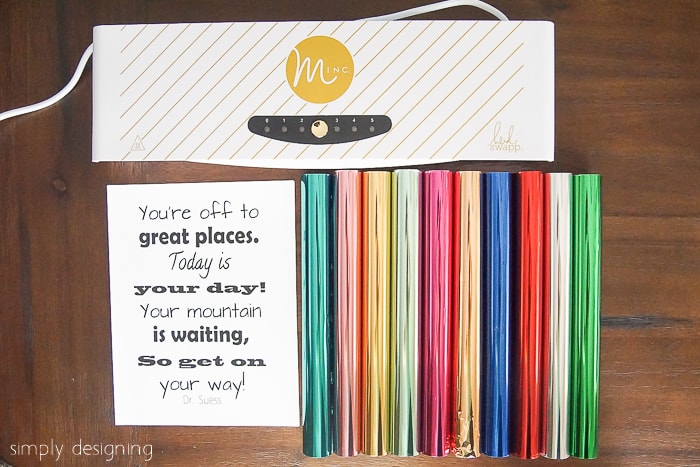 Back to School Printable | "You're Off to Great Places"
Supplies Needed: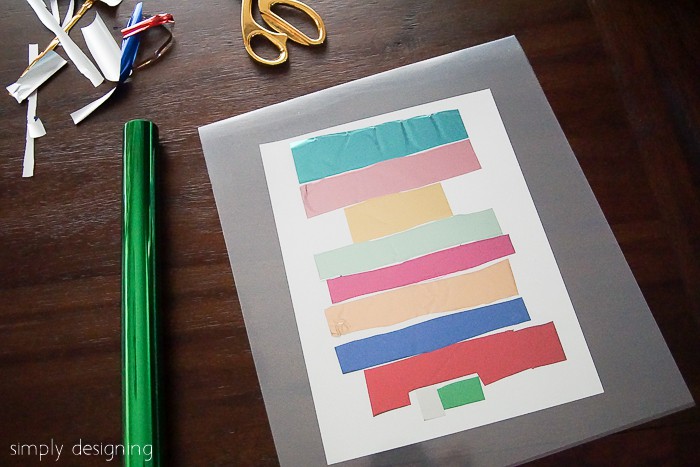 Be sure to download your FREE PRINTABLE HERE and then send it to a copy shop to print on a laser printer!  The foiling process will only work with laser ink, not any other type.
After your print is printed and ready to go, you will begin by cutting out the foil!  I had to trim each individual line to fit without any overlapping because this process does not work as well when foil overlaps.
I carefully placed this in between the plastic folder that comes with the Minc and ran it through my Minc machine at a setting #3.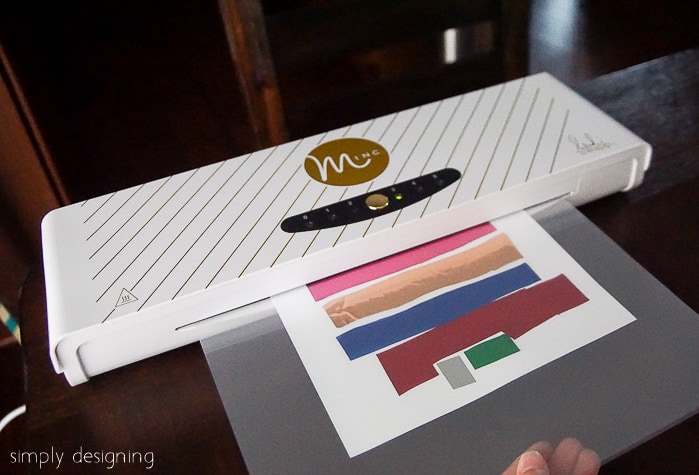 Then I removed the foil sheets and voila, without a single missed area, my entire sheet was foiled in a beautiful rainbow of shiny colors!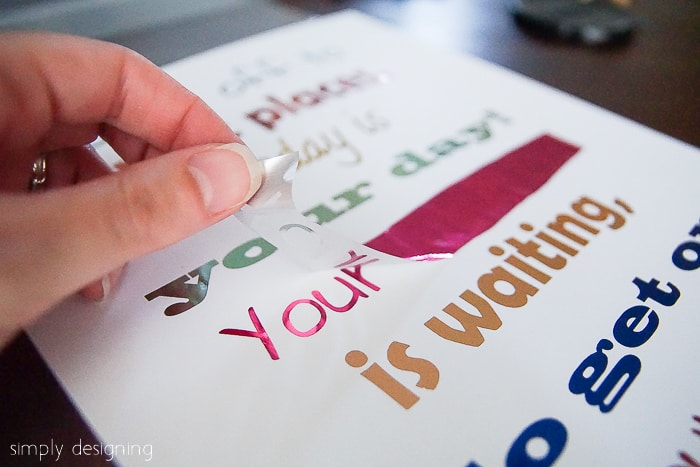 I could have framed it, but for a classroom I love the idea of giving this to the teacher on a clip board!  That way they can display it as is on the wall in the clip board, or display it another way and use the clip board around the class room!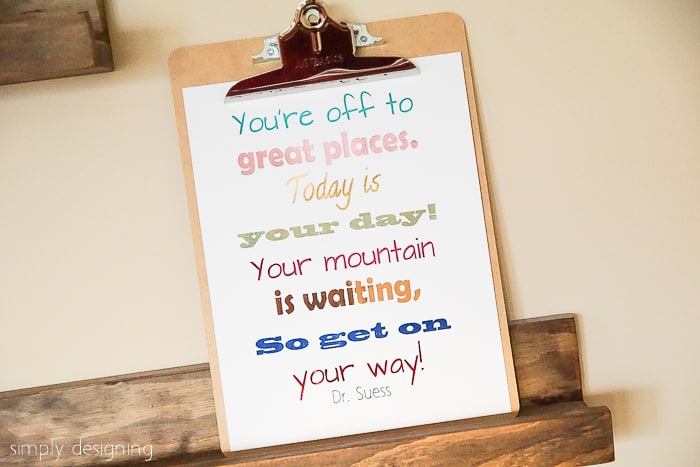 And I am in love with how shiny and sparkly this is!  I am addicted to foiling!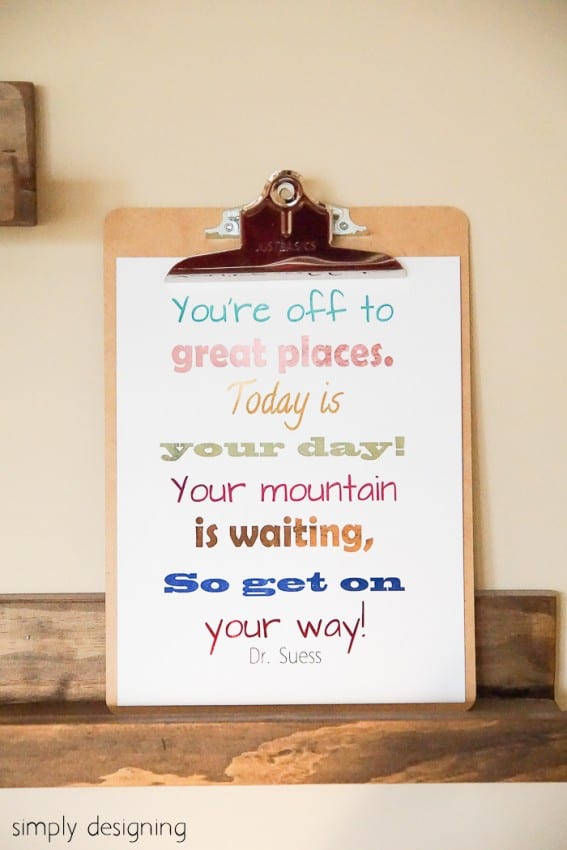 If you want to learn more about the Minc Foil Applicator, be sure to follow Heidi Swapp on Facebook, Instagram, Pinterest and Twitter. #HSMinc #FoilAllTheThings
You might also enjoy these creative ideas: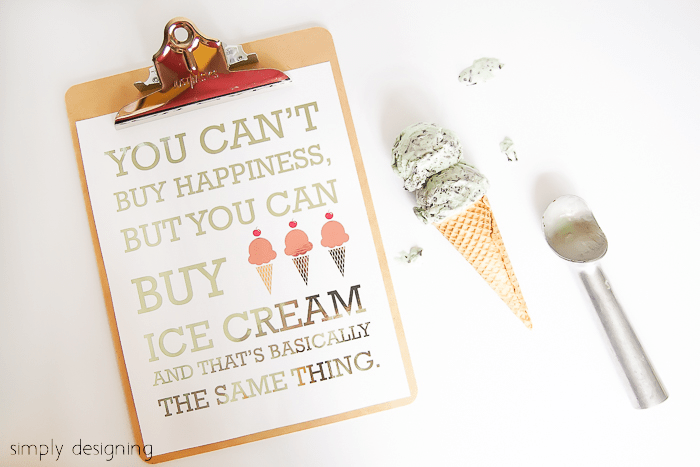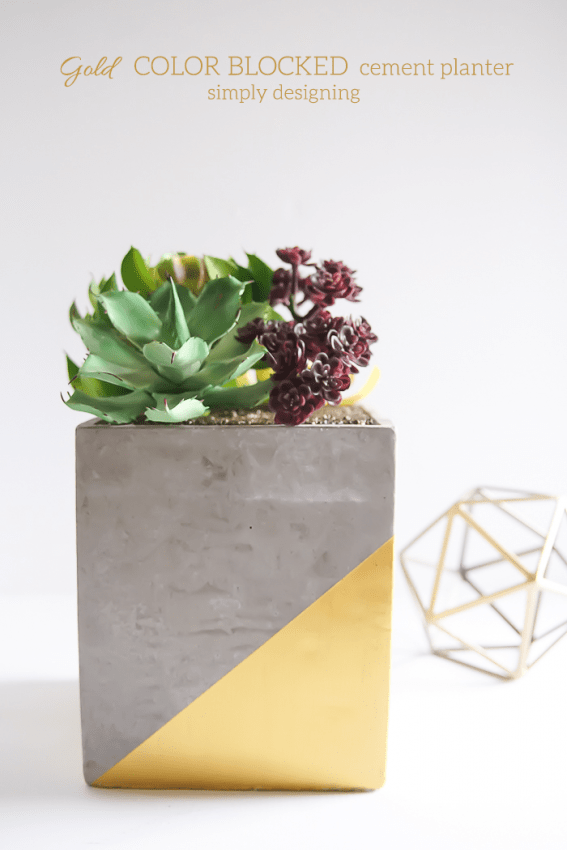 Gold Color Blocked Cement Planter