This beautiful foiled ice cream printable post is made possible by Minc but all opinions are mine.
With the beautiful spring weather finally here, I couldn't wait to whip out a cute spring inspired project with my new Minc Foil Applicator!  Don't foiled printables just scream spring to you!?  Maybe that's just me...anyway I recently told you all about the new Minc machine HERE and I could not love it more!  It is really so cool!  I couldn't believe how simple it was for me to make foiled art work!  It has opened the doors to a whole new world of beautiful foiled designs!  And today I want to share this beautiful Foiled Ice Cream Printable!

Foiled Ice Cream Printable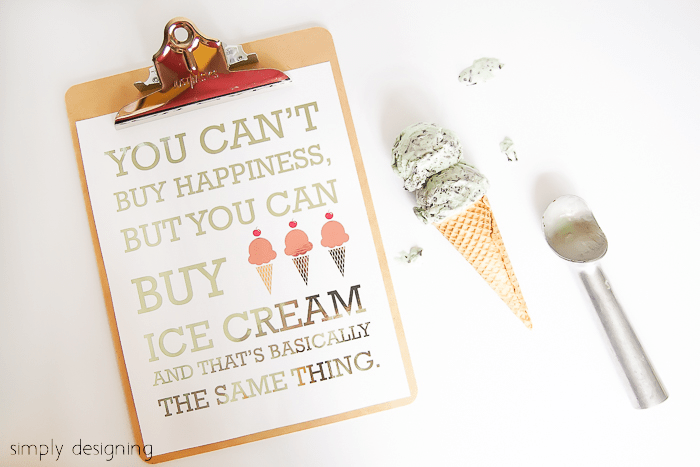 The printable of course is FREE!  But you will want to snag a Minc HERE!  You can also pick up a machine and accessories at Hobby Lobby and Jo-Ann as well as many other local and online shops.  However, the best price I have seen it for is HERE.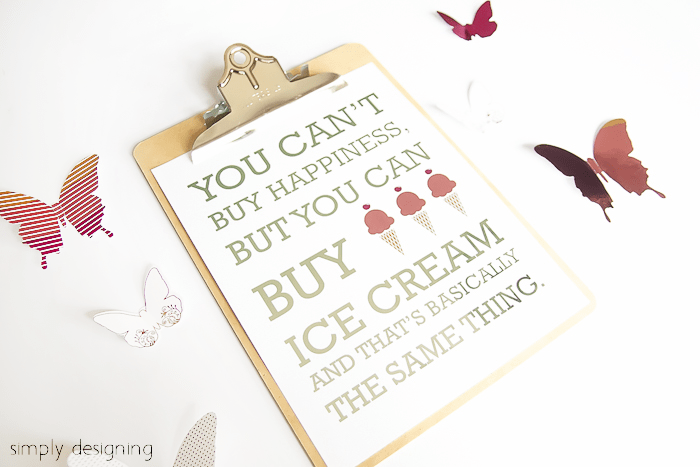 There are many ways to apply foil to projects but the Minc is my favorite because it is simple to use and has proved to be consistent.  Both of these things are very important to me when I am investing in craft tools.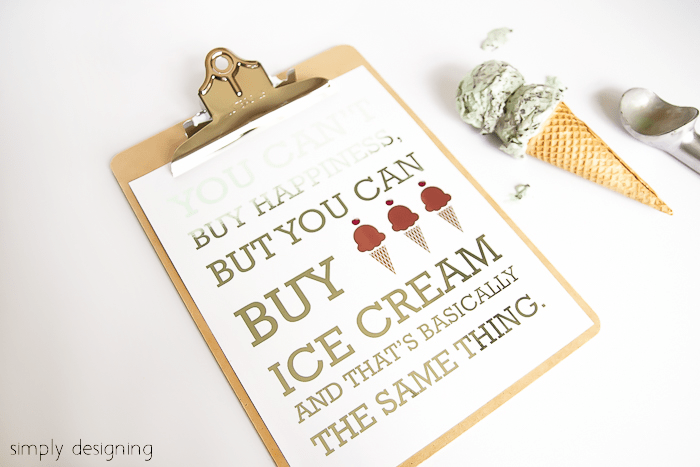 I really love this design I created in Photoshop but you can create your own fun design with nearly any photo editing software program that allows you to add text.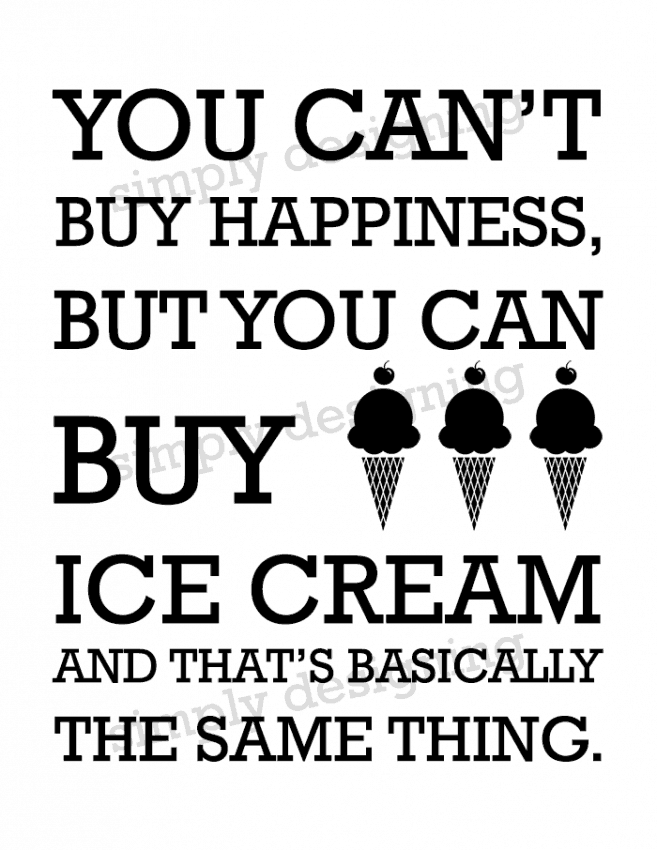 The most important thing to remember when using your own printable with the Minc is that it needs to be printed with a laser printer.  Ink Jet printers will not work.  So either send your print to your local copy shop or snap an affordable at-home laser printer like this one HERE.  (I don't have this printer but want it!  This is the one that Heidi Swapp recommends.)

I used the following items for this foiled ice cream printable project: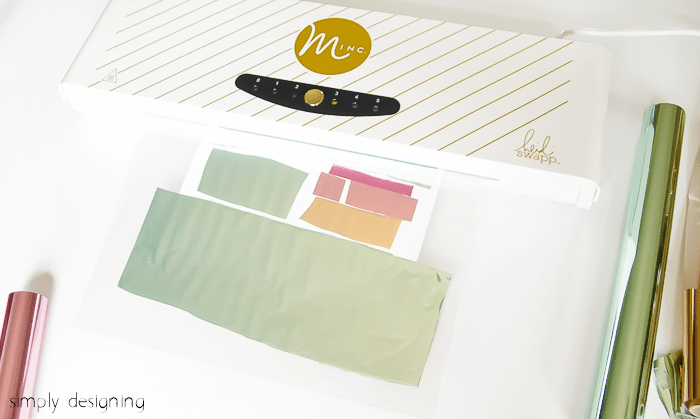 After you print your design, you will want to lay your foil carefully over the designs.  I used Mint foil for all my typography, rose gold foil for the cupcake cone, link pink foil for the ice cream and hot pink foil for the cherry!
You can of course customize this and use any colors of foil you prefer, but I thought these colors screamed spring and ice cream!  I really love this combination!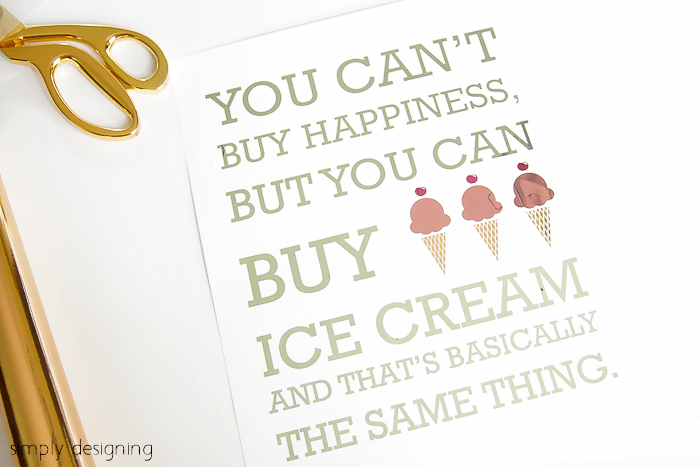 Place your printable and foil into your transfer folder and run it through the Minc foil applicator.  Because I printed my design on card stock, I set my Minc machine to a level 3, but you may need to adjust this lower for thinner paper or higher for thicker paper.  Be sure to print an extra print or two just in case something doesn't turn out right the first time.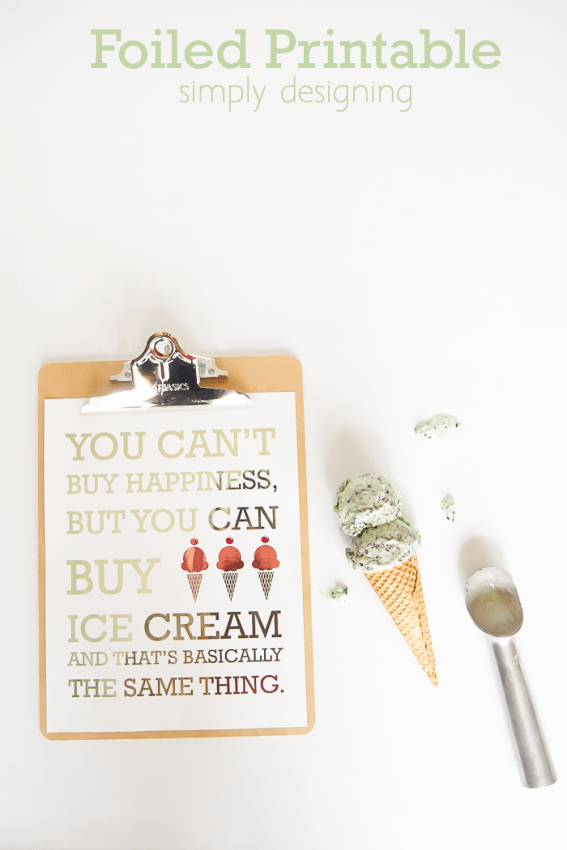 I really love how my print turned out and I think it is just so much fun!  I am simply in love with my Minc!
If you want to learn more about the Minc Foil Applicator, be sure to follow Heidi Swapp on Facebook, Instagram, Pinterest and Twitter. #HSMinc #FoilAllTheThings
You might also enjoy these posts: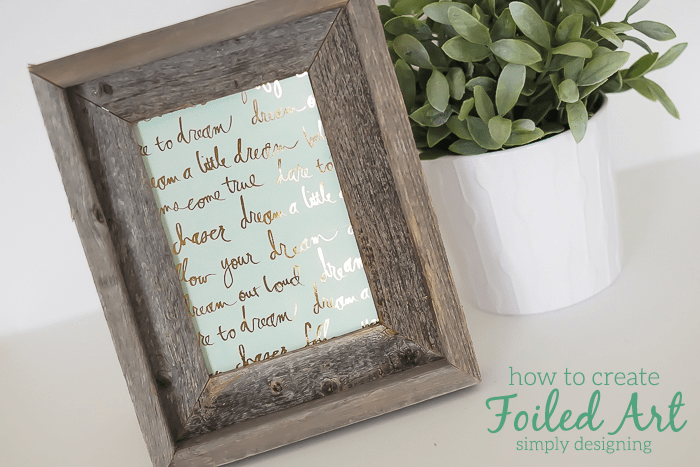 How to Make Stunning Foiled Art in Minutes