It's no secret that my family loves giving gifts!  Whether we are dropping off unexpected treats to a friend who has been on my mind or we are coming up with end of the school year teacher gifts, we are almost always making a gift or two!  And my daughter loves making gifts to give friends all the time!  So today I enlisted the help of my sweet daughter to come up with and share 4 Creative Gift Ideas that are perfect for kids to create and give!  And they are also perfect for adults to make and give too...but they are easy enough to create that a young child can do it virtually on their own!  Really!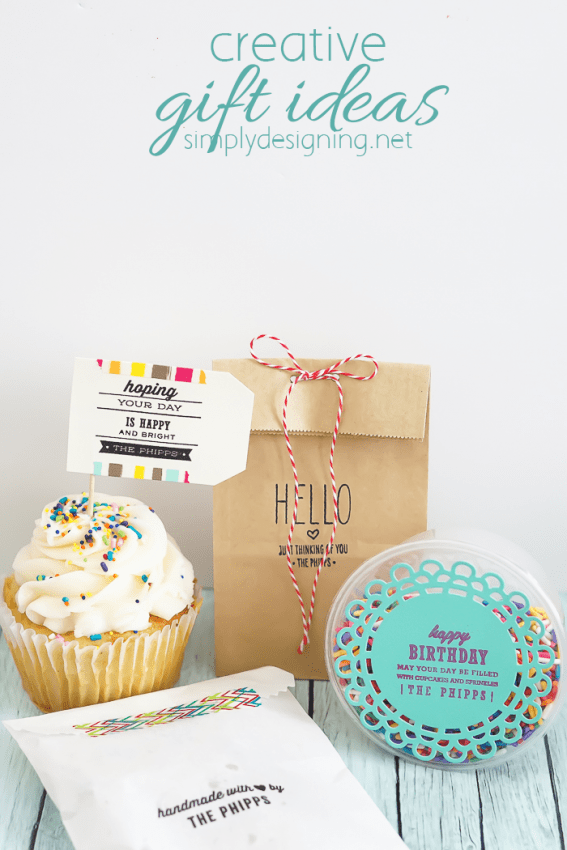 Aren't these just adorable!?  These are gift that anyone would love to receive too!  And what makes them extra cute are the adorable custom stamps from Expressionery!  And a big huge thank you goes out to Expressionery for helping to make this post and video possible today! #expressioneryhoa
Come check out my fun video and see what four creative gift ideas we came up with and how easy they are to make!
Creative Gift Ideas
I am really proud of my sweet daughter for helping me with these cute and creative ideas!  Even though you just saw her hands, you can see how simple it really is to create these!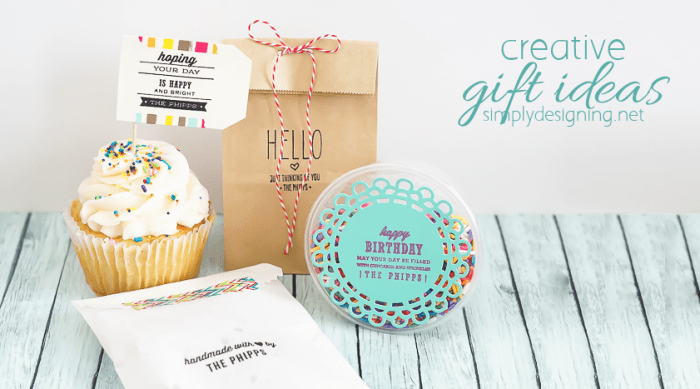 Also, I wanted to share the Epressionery stamps that we used for these projects for your reference.  Remember that I customized these with the verbiage that I wanted instead of using these as address stamps!  The possibilities are really endless!
Greetings and Love Custom Stamp :: Hello Just Thinking Of You [dot] the [last name] [dot]
Handmade Heart Address Stamp :: handmade with [heart] by the [last name]
Script and Serif Wooden Stamp :: happy birthday may your day be filled with cupcakes and sprinkles | the [last name] |
Stacked Custom Stamp :: hoping your day is happy and bright [dot] the [last name] [dot]
I hope that helps when ordering your own custom stamps through Expressionery.
If you enjoyed this idea, you might also enjoy these: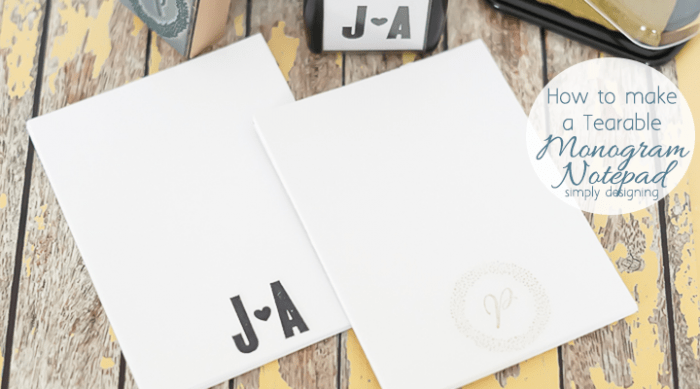 How to Make a Customized Tearable Note Pad