As you know I have been working hard to come up with fun and creative handmade gifts this year!  I have created some really fun Peppermint Bark Hot Cocoa, Homemade Oatmeal Cinnamon Soap, Snowman Treat Cups and Candy Cane Oreo Balls this holiday season!  And they all make wonderful gifts!  But sometimes you need the perfect packaging to make a good gift, spectacular!  And I am really grateful that Michaels craft store help me come up with a really fun simple gift packaging idea for nearly all my gifts this year and for making this post possible!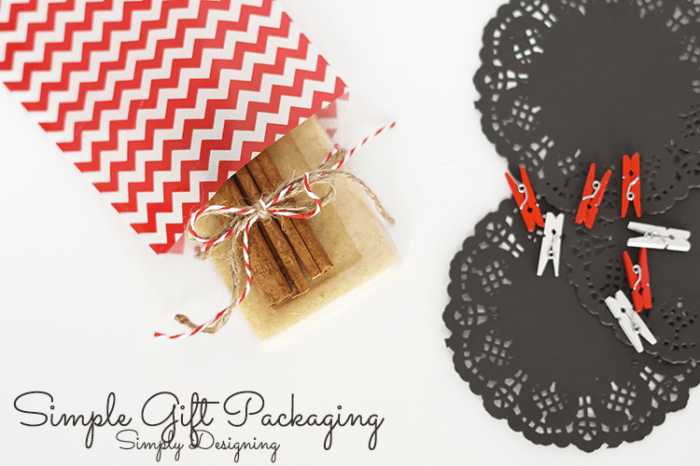 Simple Gift Packaging
I headed over to my local Michaels store and as soon as I walked in, I saw their beautiful Recollections line, right there on the endcaps of the paper crafting aisles!  I am constantly impressed with the Recollections line!  They always have unique and modern ideas that truly make crafting, decorating and gift giving fun!!  And Michaels has these great kits and basics in stock just in time for the holidays!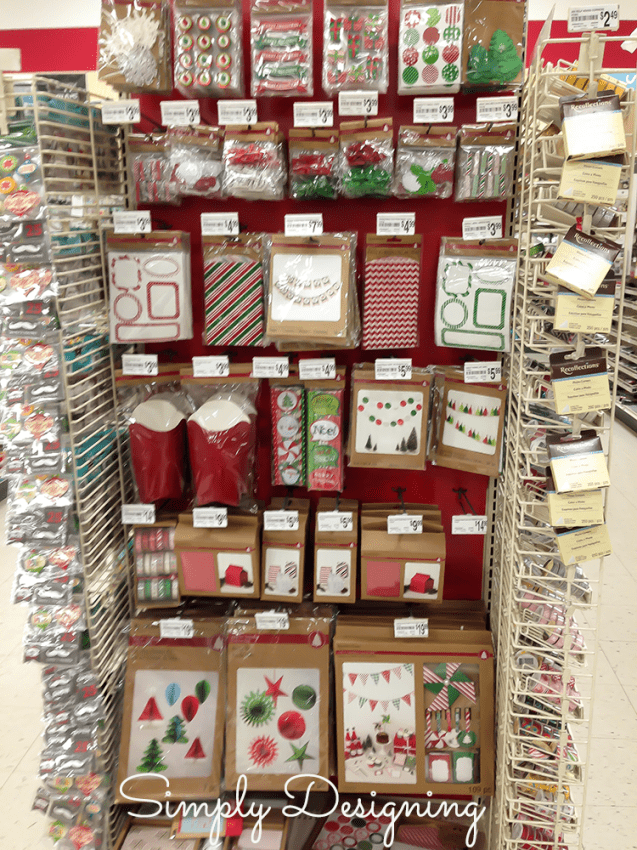 I decided to use a few items from the Michaels Recollection line to help me finish off a gift I had already made!  There are many options to help with your holiday decor or to create fun and unique gift packaging or embellishments!  The sky is really the limit! But I snagged a few items and went to work creating really fun and festive, simple gift packaging for my Handmade Oatmeal Cinnamon Soaps!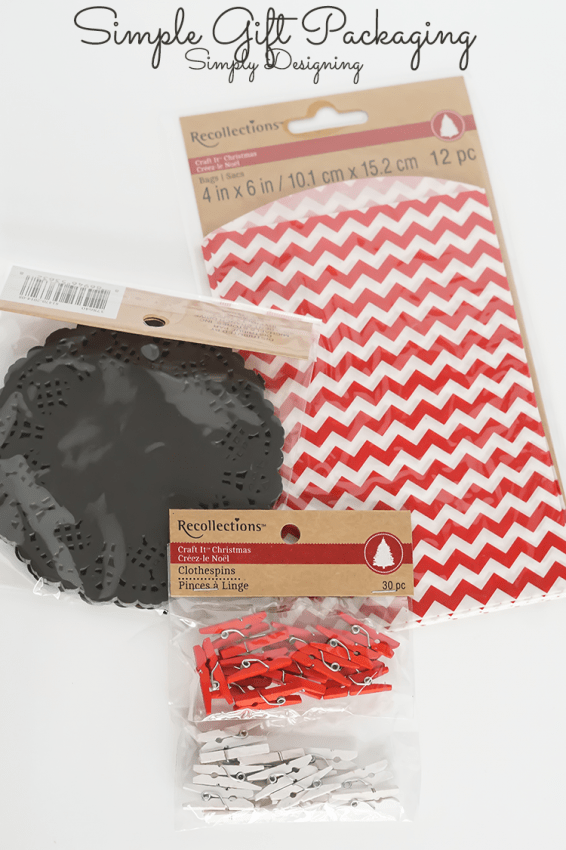 I just think these little bags are as cute as can be and there was no way I was leaving the store without them!  So I grabbed a package of these cute red and white chevron bags, red and white tiny clothes pins and these pretty doilies!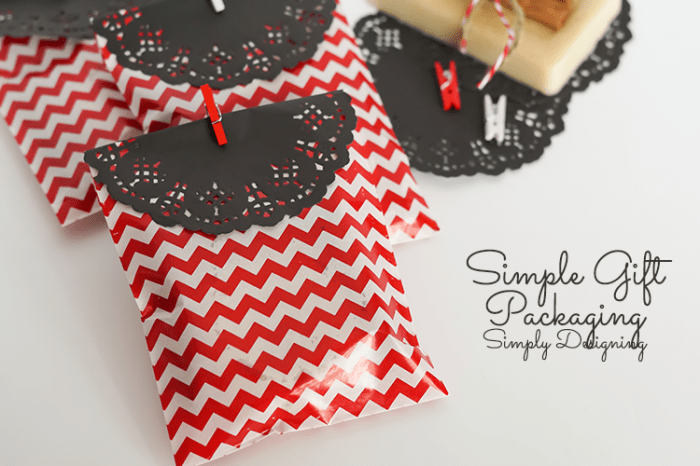 I simply inserted my Cinnamon Soaps into the bags and folded the top over.  I folded the doilies in half and placed it over the folder top bag and used a tiny clothes pin to hold this all in place!  I seriously can not believe how adorably cute these gifts are!  A great gift can be turned into something amazing with the help of some pretty packaging like these items from the Michaels Recollection line!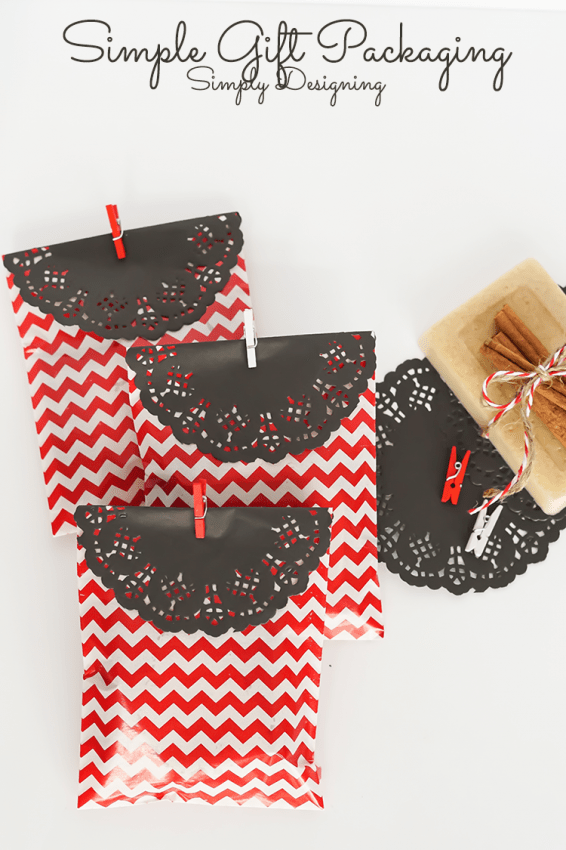 And now, I am truly ready to begin the holiday giving this year!  I have 22 soaps made and packaged and ready to be delivered!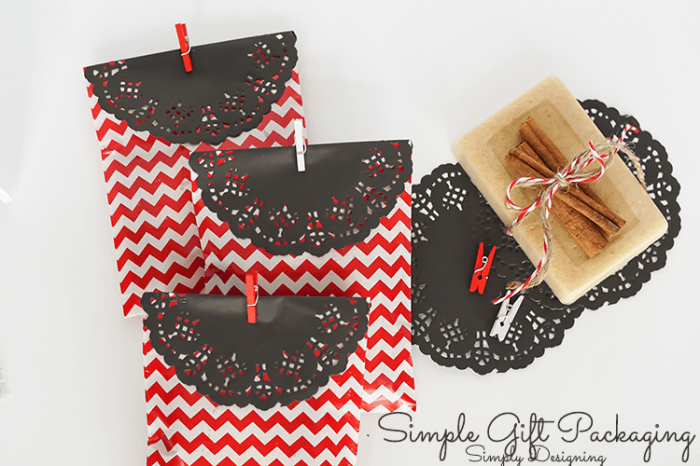 You might also enjoy: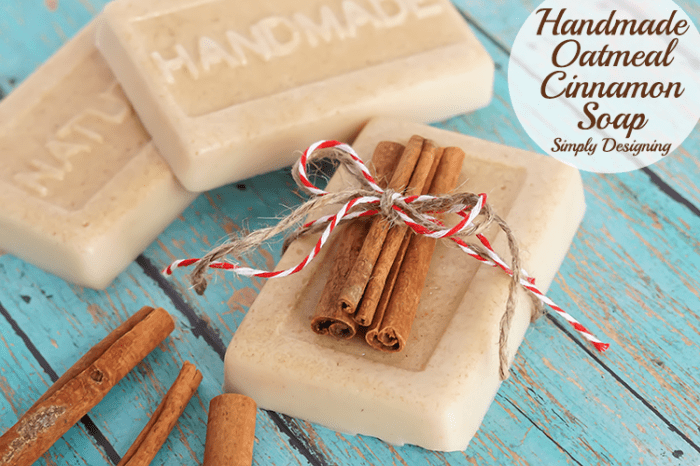 Handmade Oatmeal Cinnamon Soap