I am really excited about today's post and video!  Yes, I am on a total video kick recently!  If you don't already, you should definitely follow me on YouTube so that you don't miss any of my exclusive video content!  Go follow me HERE.  Today I am thrilled to collaborate with Expressionery.com to be able to bring you a really fun video!  I am sharing How to make a Tearable Monogram Notepad!  How fun is that!?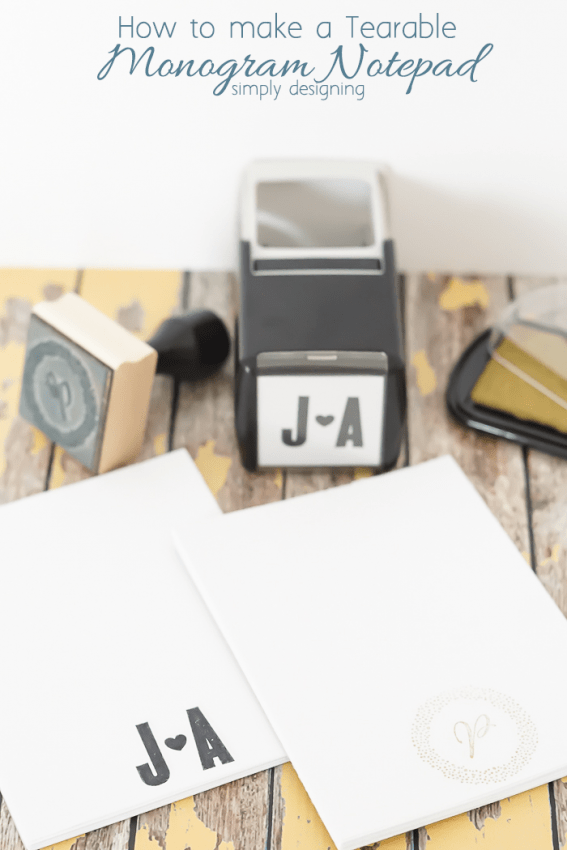 I can't believe how simple these tearable notepads really are to make!  They don't take too long to put together (although they do need a little time to dry) and I love love LOVE adding a cute monogram stamp to customize them!  I plan to use these all the time around my home!  And I can't wait to make a few for gifts to giveaway as well!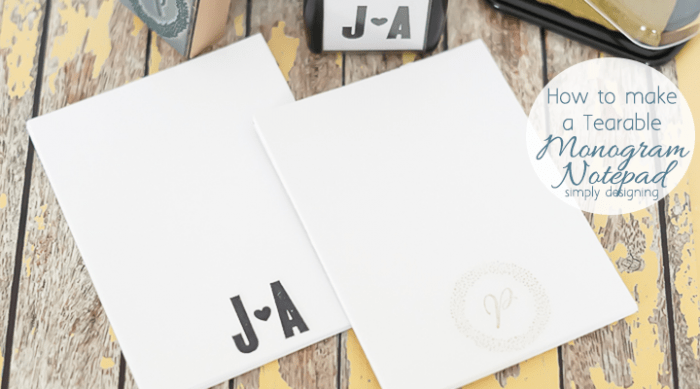 Come check out my video to learn how to create these yourself!
How to make a Tearable Monogram Notepad
A promised in my video, here is a close up of my Gold Monogram Notepad.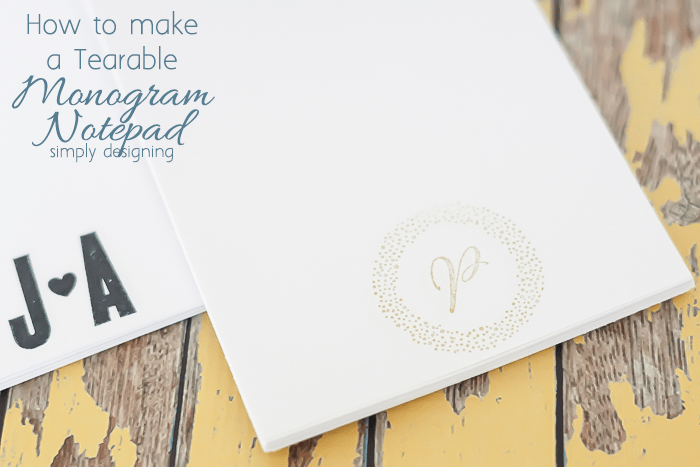 It is a bit more subtle then the black monogram, but it is elegant and beautiful and in person, I think the gold stamp is my favorite!
If you enjoyed this project, you should check out these posts too: