DIY Industrial Pipe Leg Desk : Craft Room : Part 7
It's official.  After about a year's worth of work (not consistent of course!) I have finally moved into my beautiful new Craft Room!  One of the things that made this possible was finally building my desk.  I am still not 100% done with the room but I am getting closer!  And this desk...oh is just makes me so happy!  It is the perfect combination of beauty, simplicity, modern and industrial.  You know I love to throw little industrial touches into my home whenever I can and this...this desk was a great way to do it!  I am really excited to share my DIY Industrial Pipe Leg Desk with you today!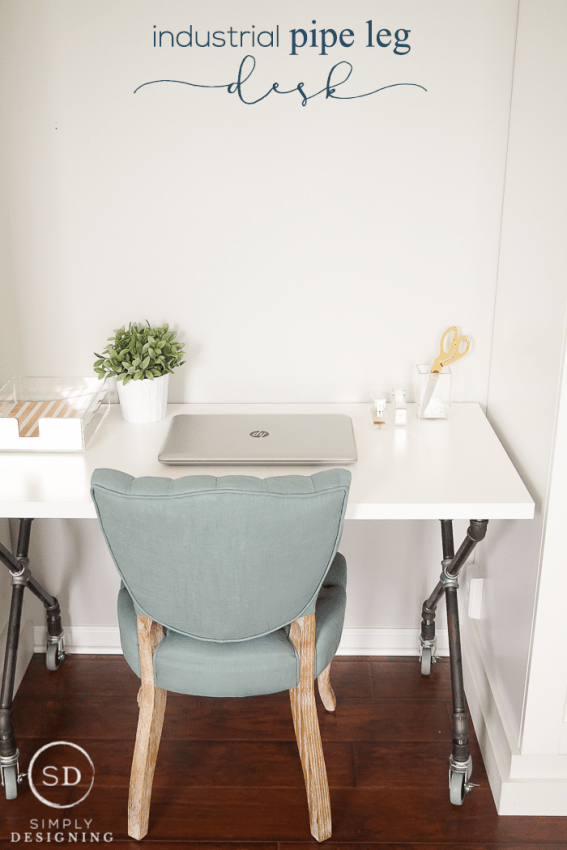 DIY Industrial Pipe Leg Desk
The best part about this desk is the casters on it!  My desk currently faces a wall opposite two windows so sometimes I get a little glare on my computer screen.  No big deal, I can simply turn it around!  I can face any direction I want or move it in and out to sweep.  I can also move it out of the way and use my pretty grey wall as a background for taking photos of my kids.  It is really the perfect set up!  And I just love my pipe leg desk!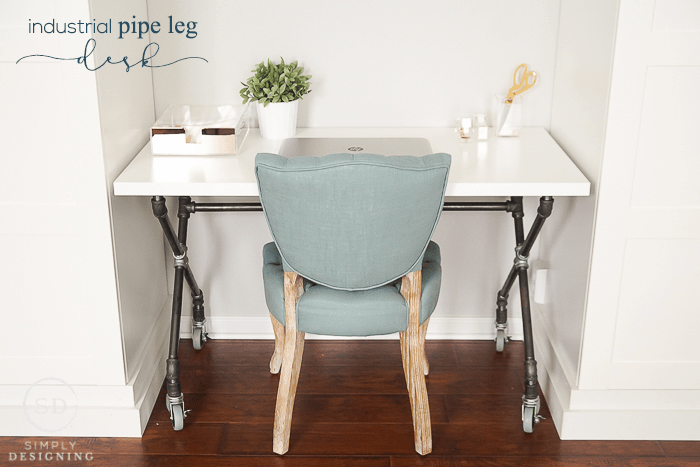 If you remember, when I installed cabinets in my craft room, there was a space left on one wall in between the two cabinets.  That was the space I left for my desk.  While I was at IKEA grabbing all the cabinet parts and pieces, I also picked up a Linnmon plain white desk top that was about 4' long.  I believe I splurged and spent a whole $9 on this beauty.
This top worked well with my cabinets and I knew it would be an inexpensive and great table top for me to work on.  But it took me a little longer to figure out exactly how I wanted to support the desk.  Yes I could have bought desk legs from IKEA, but I wanted to customize this into something unique and beautiful.  After a lot of thought and brainstorming with my husband, we came up with the prefect design!  The perfect IKEA Hack!
We decided to use pipe to create beautiful X shaped legs.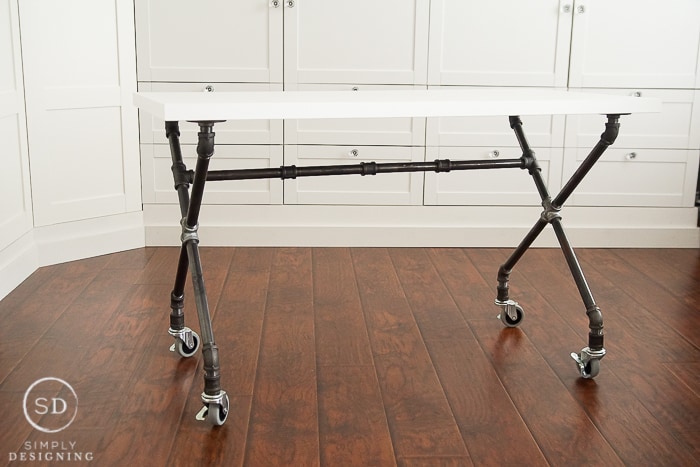 My awesome husband figured out a way to weld casters onto the bottom of the pipe legs so that I could move my table anywhere I wanted to.  I really wish I could share how to DIY this but this was his doing and I just sat back in awe of his amazingness.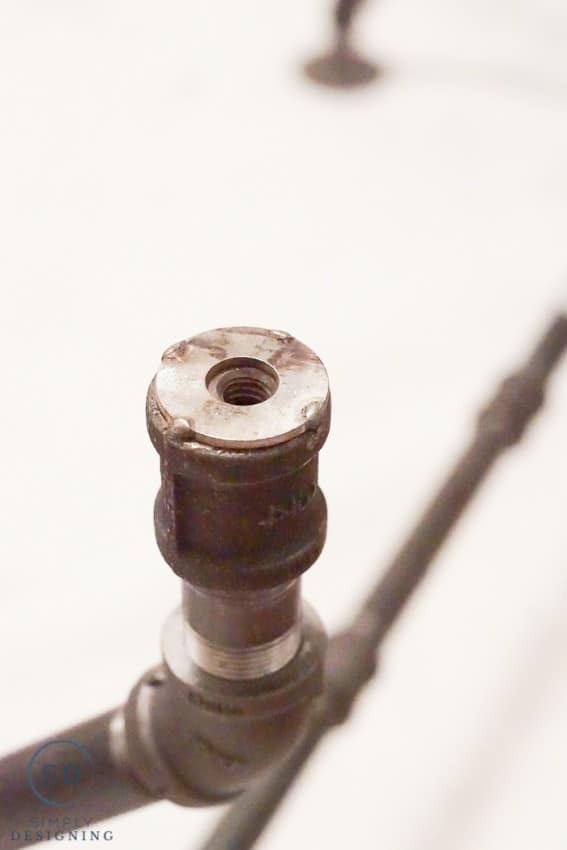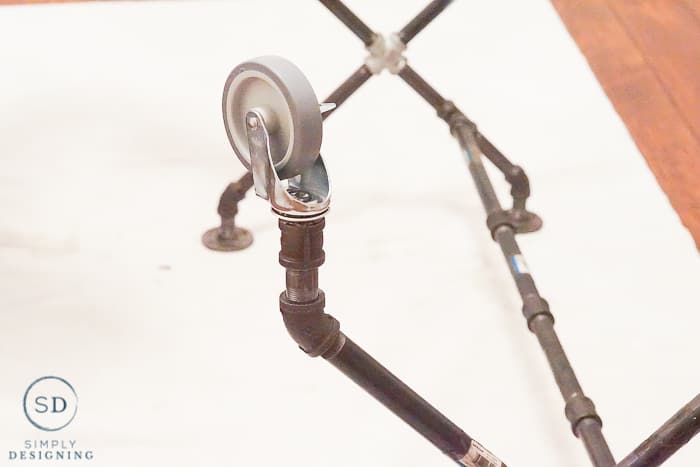 If you don't need your table to move, you could simply end your table with an iron flange at the end and call it good!
We had to use a bit of trial and error to find the exact pieces we needed for the height of desk I wanted and we also had to account for the caster height.  But I truly am in love with how my industrial pipe leg desk turned out!
We secured flanges to the bottom of the desk and then simply screwed in the different pipe lengths according to our design.  The total height of a desk should be somewhere around 29" so our goal was to get it as close to that as possible so that it would be comfortable to work at.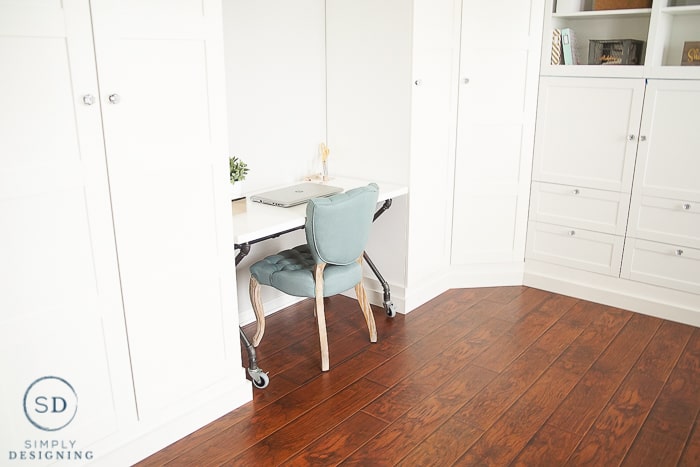 It is stable, sturdy and pretty!
And I think it goes perfect in my Barn Fancy Craft Room!
And this industrial pipe leg desk is truly a joy to work at!
Check out the whole Craft Room series here:
Play Room to Craft Room : Part 1
Choosing Cabinet Knobs : Part 5
The Perfect Gray Paint : Part 6
Industrial Pipe Leg Desk : Part 7
Industrial Rolling Paint Storage : Part 8
Concrete Industrial Pipe Shelf : Part 9
You might also enjoy: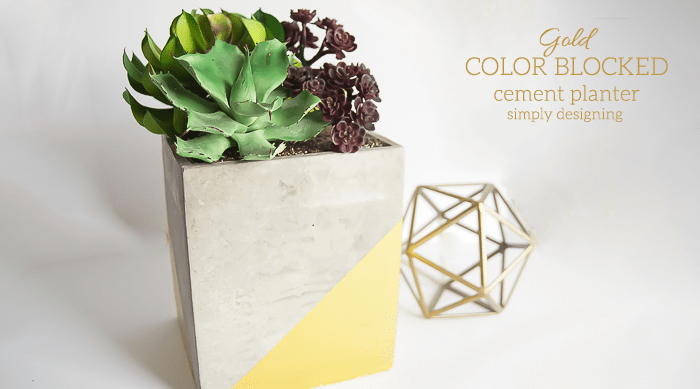 Gold Color Blocked Cement Planter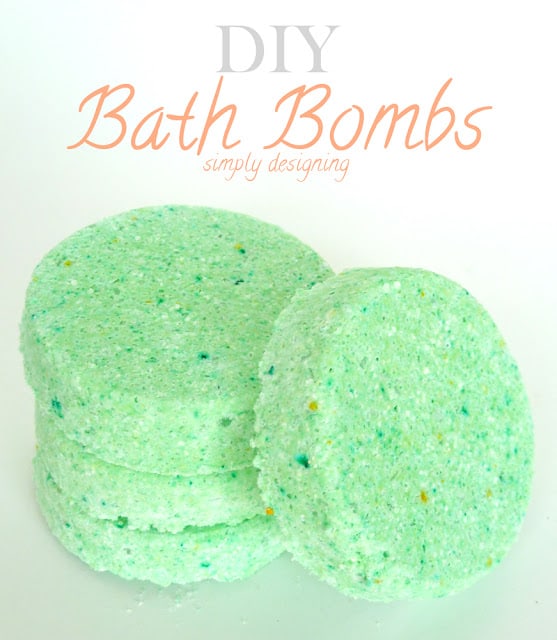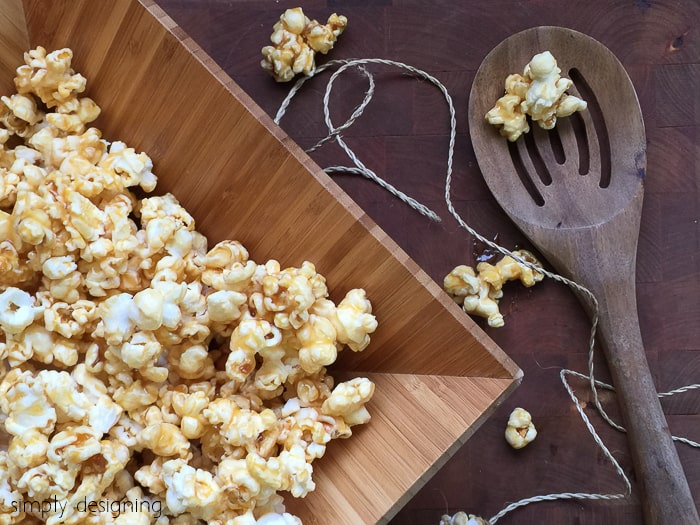 4 Ingredient Caramel Popcorn Recipe