Along with designing, crafting, DIY-ing, baking and creating I really have a love of photography!  We even recently took our own family photos!  As an interior designer I took several photography classes in college, and in one of them we (gasp) used really film (yes I am that old!)!  And while I appreciate all that I learned in my film photography classes, I truly enjoyed my digital photography classes too!  And after a few years of taking photography classes and loving them, and then a few years not having access to good equipment, I love that I finally have  fabulous photography equipment again!  And today I am thrilled to share my Favorite Photography Equipment, along with a few new finds with you!
So if you are in the market for new photography equipment, pin this, save it, send it to your loved ones, and put these on your Christmas Wish-List!  And I will cross my fingers that Santa will bring you just what you want!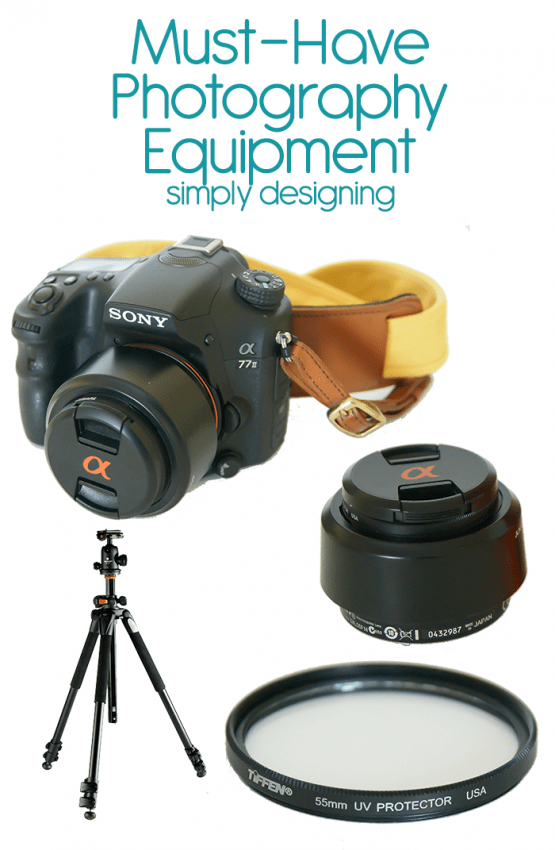 First of all, I need to share my love for shopping local when it comes to camera equipment. I LOVE buying things online, but I truly love buying my good camera equipment from an actual, real, live person that I can trust and go back to with any issues.  Plus I have had amazing success finding people who really know their equipment and are willing to share their wealth of knowledge with me when trying to pick out equipment that is honestly and truly, best for ME.  So here in Indianapolis, my go-to local shop is Roberts Camera.  They are superb to work with, very knowledgeable and completely affordable.  So I want to give a big shout out and thank you to Roberts Camera for helping me get into the best equipment for me, for their great customer service, and for helping to make this post possible today.
Second of all, I am a Sony girl!  Two of my dearest friends and professional photographers use Sony cameras, and I do too!  I know that Nikon's and Canon's are popular and create great products too.  But I am simply unfamiliar with them.  However, much of this information is usable and useful no matter what brand of camera you use!  So read on for my favorite photography picks!
Here are my must-have, favorite photography equipment pieces:

Camera
I love my DSLR camera!  Well, technically it is an DSLT camera.  What!?  You haven't heard of a DSLT camera before!?  Well, let me tell you, it is amazing!  I have a Sony a77 mark II and it is a beautiful camera.  It functions in all the ways a DSLR does, but the mirror is translucent and therefore, does not move.  So these cameras are technically known as digital single lens translucent cameras.  And honestly, I feel like it performs just as well as any DSLR I have used without the extra moving parts!
But enough of the technically stuff...this is my go-to camera for everything!  You can buy it as a kit, and the lens it comes with is really pretty good for a kit lens!  But I bought just the body and then hand-picked my lens because I already had a similar lens to the kit lens it came with.
I can use my smart phone as a remote control for my camera and it has the capability to send a photo from my camera to my smart phone or tablet!  It is pretty awesome!
And I really love that there is both a traditional view finder and a digital screen on the back (and yes the digital screen flips!).  I use them both and love them both!
I did a lot of researching and chatting with my friends at Roberts Camera before deciding on this purchase.  I even talked to a few photography friends about it too, and they all agreed that the Sony a77 II is an incredible camera!  And after using if for a while, I couldn't agree more!  It is a beautiful camera for a great price.
This camera can also take HD digital videos and it shoots up to 12 frames per second at 24.3MP image quality.  And Sony does an amazing job at low light photos, this camera boasts an ISO of 25,600.  I have never seen an ISO go that low before, ever!  And while it isn't always an ideal image quality, you can still do it, and there is something to be said for that.  Sometimes you just need to make the shot, even if it isn't magazine quality work.  And this camera has a 79-point phase detection AF system, which has more AF points then any other camera I know of.  You get all of this and the camera is very reasonably priced!!  When you are comparing quality across similar cameras, Sony really gives you a lot for your money in my opinion.
The other thing I love about Sony cameras is that it offers in-body stabilization.  Many other cameras (Nikon and Canon for example) offer stabilization within the lens itself.  But Sony offers something different.  Simply put, this means that I don't have to rely on a lens to stabilize my images because my camera body will do it for me.  Practically speaking, it means I can pick up old but good lenses and use them on my new camera body, regardless of if they offer in-lens stabilization that is up to date or not.  It means the lenses I use today, I will be able to use for a very long time regardless of changes in technology.  In addition, lenses that do not offer image stabilization are less expensive which is a big plus.  I also love that I will be able to upgrade my camera body at any time, without needing to upgrade my lenses also.  In addition, in lens stabilization can negatively effect bokeh but in when the sensor is in the body, it does not.
I know that is a lot of technical information, but it really played a big part in my choice to choose my Sony a77 mark ii camera.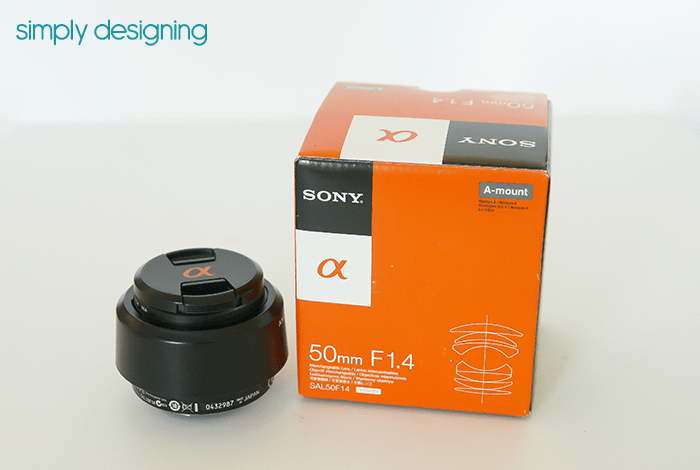 Lens
Lenses, where do I even begin.  I want them all.  My first lens was a Sigma 17-70mm 2.8 and it is a really nice lens!  It is versatile and is a really nice lens!  But when I bought my new Sony Camera from Roberts Camera, I decided to pick up a second lens.  I purchased a Sony's 50mm 1.4 lens.  It is a bit pricey, but definitely worth it!  It is perfect for my blog photography and also for small groups of people.  And the bokeh on it is...breath taking!  What is in focus is crystal clear sharp, and what is not, is just beautifully blurry.  If you are looking for blurry backgrounds and beautiful bokeh, this is an amazing lens!
The 50mm 1.8 lens is also a great choice at a fraction of the price.  So it is a great alternative too.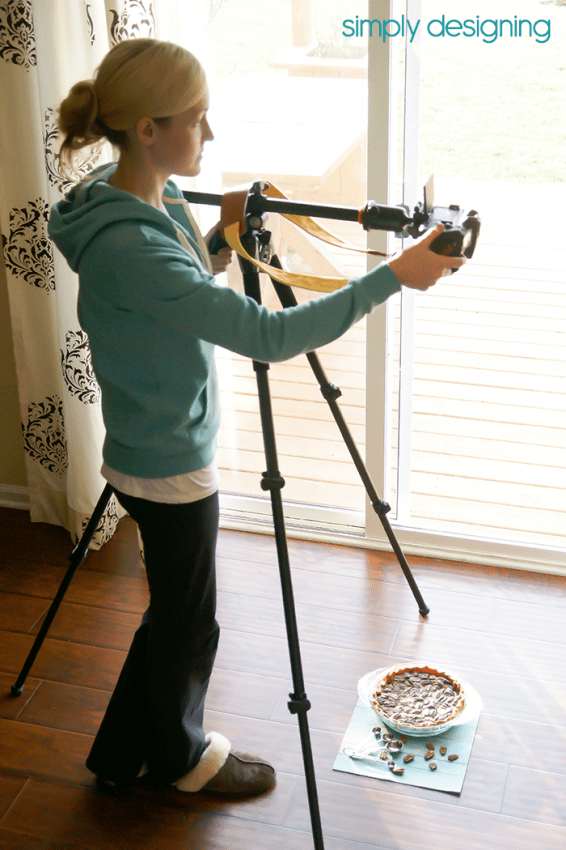 Tripod
After talking to my friends at Roberts Camera I was able to pick a tripod that is reasonably priced and is absolutely, hands-down, without a doubt, the most awesome tripod!  Again one of the reasons I love buying local is because I can see, feel and try out the products before purchase!  Plus I can ask a thousand questions and really decide what will work best for me!
I chose the Vanguard Alto Pro Tripod 263ab 100 and would choose it again in a heart beat.  It is an aluminum alloy tripod with a ball head.  The multi-angle central column system allows you to move the central piece from 0-180 degrees, horizontally and vertically.  Which means that, besides getting a super sturdy tripod that won't move on you, you can also extend the camera out, down or at nearly any angle to help get the shots you need!  And yes, you can take a shot straight down too!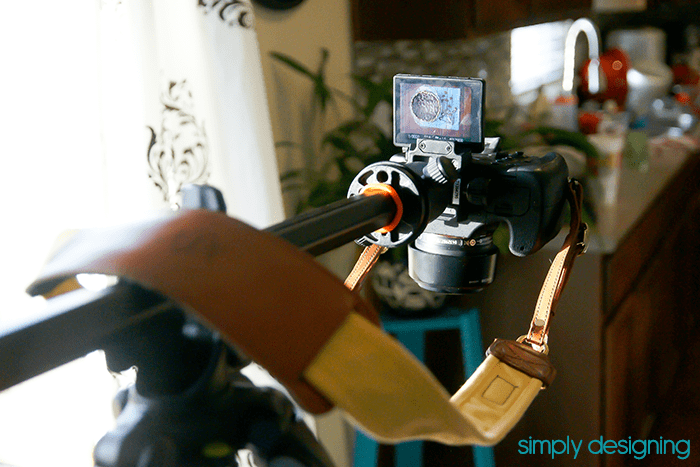 Also the legs can be set at multiple angles which is especially helpful if you are photographing on un-level ground or if you are trying to photograph something at a particular angle.
And the ball head makes adjusting your camera to exactly the right position a breeze!  I have lived without this before and I don't know how!  The other tripods attachments are simply a pain, so I highly recommend getting one with a ball head.
Memory Cards
Not all memory cards are created equal.  And if you have a good, fast camera and plan to take videos, you want a memory card that is a class 10 or better.  Also, the gentleman I worked with at Roberts Camera said that he prefers Hoodman, Sandisk or Lexar as he has seen many of the cheaper memory cards fail.  Yikes, I don't want a memory disk to fail on me!  So I snagged (2) Hoodman 16 gig memory cards.
It is a personal preference, but I prefer to have (2) smaller memory cards vs (1) large one.  In case one fails, I want to keep a back up one (or two or three) on hand just in case!
Camera Case
Several months ago I received a Jo Totes Camera bag and I absolutely adore it!  It is beautiful and stylish and I just love it!  However, you don't need to spend a lot to get a great bag!  You can also check out your local stores like Roberts Camera for great deals!  It is just important to have one that will properly fit all your gear and keep it safe.  Whether is it plain or fancy is up to you!
Camera Strap
Most cameras come with a camera strap and that is just fine to use!  I prefer to have a strap with a bit more substance and one that is also a little prettier (completely unnecessary I know!).  I have a FotoStrap and love it.  But again, any camera strap will really do and there are often great selections and option at any local camera shop.

Filter
I keep a UV Filter on all of my lenses.  Currently I have a Tiffen 55mm UV Filter on my 50mm lens (please note that each lens requires a different filter size so be sure to by the proper filter for your lens.)  There are reasons why some prefer not to use filters, some say it can inhibit light from entering your lens.  However I prefer to use one for several reasons.
First of all, it protects my lens.  My lens is very expensive, I have small children, and the chances of one of my children touching my lens with a dirty finger it high.
Also, filters can add some protection against lens glass breakage.  And since filters are much cheaper then a new lens, I would rather take my chances on needing a new filter versus a new lens.
And using a filter can also help protect your lens from the elements.  Taking your nice camera to the beach where you might encounter sea water splashes and sand in the air worries me.  But knowing that I have an extra layer of protection on my lens makes me feel a lot more comfortable toting my camera with me everywhere.
This same sentiment applies when I am photographing DIY projects that involve sawdust flying, mortar, power tools, paint or glue.  To me it is most important to protect my lens as much as possible and adding a filter is one thing I do to help protect my lens so that it lasts longer.
Photo Editing Software
There are many photo editing programs out there.  But by far my favorite two are Lightroom and Photoshop.  Every time I edit photos I take them into Lightroom and batch edit them!  It is a HUGE time saver and I love it!  And this is truly an affordable program too!
Photoshop is another fabulous program for photo editing (with a bit higher learning curve).  But I almost always add my text or watermarks to my photos using Photoshop.
You can also gain access to both Photoshop and Lightroom for as little as $9.99 a month here.
Other
I always suggest having a second battery and a second memory card with you at all times!  Cold weather can drain batteries quicker then expected and you never want to be caught without back up battery and back up memory space!  Lens hoods are also a great way to add protection to your lens as well!
So there you have it.  My absolute favorite, must-have photography equipment!  
Now I would love to know what photography equipment you can't live with out?  Leave a comment and let me know!