I can't believe how quickly the 4th of July is coming!  One of our favorite things to do on the 4th of July is to BBQ...I know...just like everyone else right!?  But this year we have found a few new really cool BBQ Tools and I am so excited to partner today with Holster Brands to share this with you and to create a really awesome giveaway to get your grill going this 4th of July!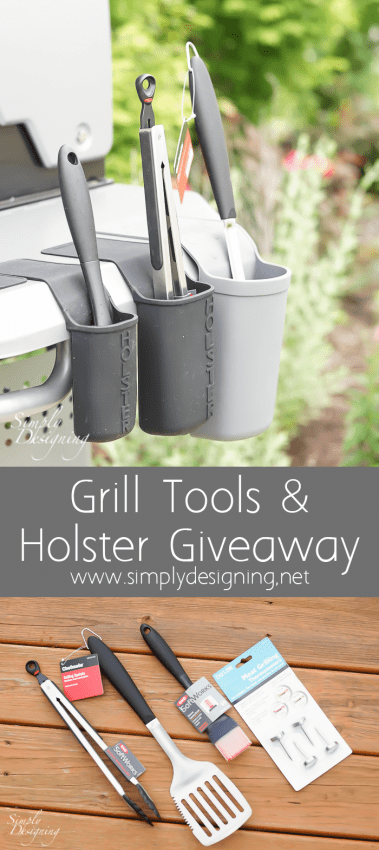 Are you familiar with Holster Brands?  I wasn't until I met them at CHA last January.  I had seen them in passing, but I really didn't know who they were or what they did.  However, when I saw their line of products I knew they were perfect for my life!  It all started with my love of their Hobby Holster (aka a silicone glue gun holder that clings to nearly any surface) and my obsession for Holster's spiraled from there!  Now I want these all over my home to make storing and organizing things simple, easy and efficient!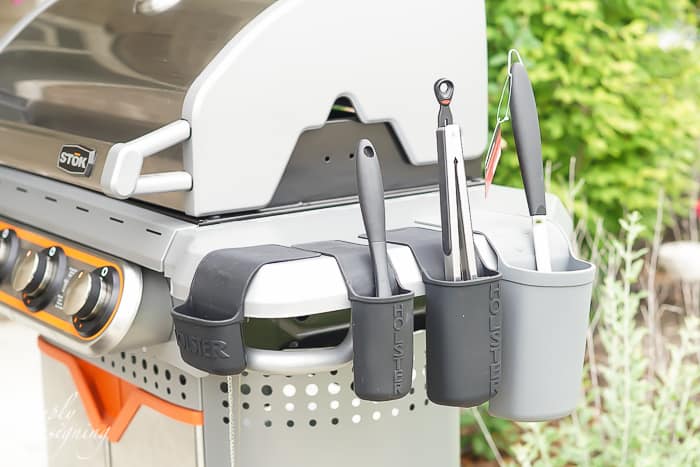 But I was really excited when I learned that these awesome silicone holders could be used by my BBQ too!  And I knew my husband would think these were really cool too!
As you know we love to BBQ!  From making this life-changing Grilled Chicken Alfredo Pizza to sharing my secrets of How to Clean a Grill to this amazing Crazy Corn recipe!  We really love to grill!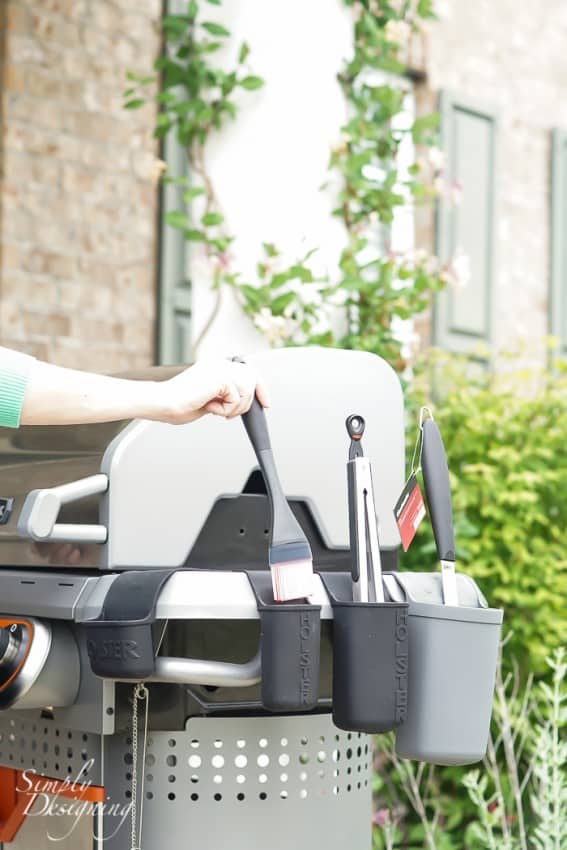 But the one awkward thing about grilling, is where do you put your grilling tools!?  We always struggled for a great solution to that, until I found out that Holster Brand's silicone holder that works for that too!  Woot woot!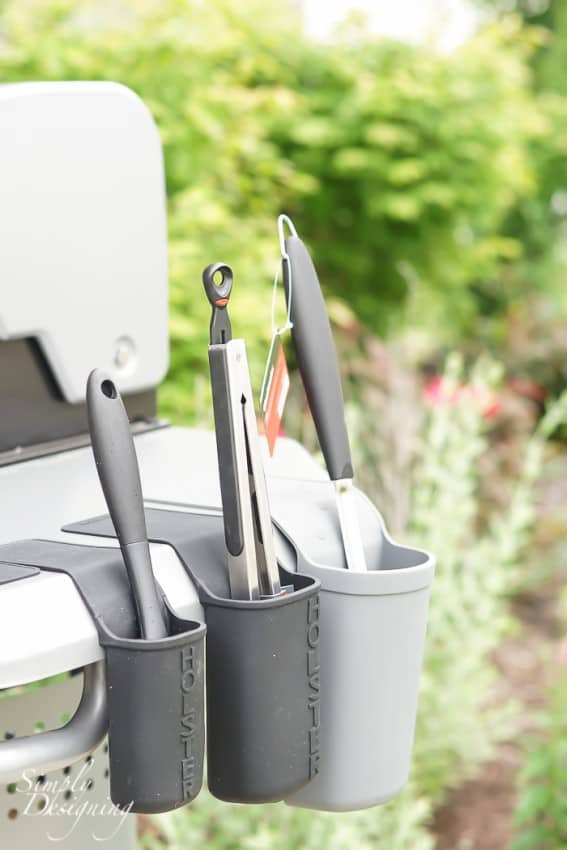 What I love about these silicone holders is that they cling to nearly any surface and keep your tools (be it crafting, kitchen or grill tools) close by.  Because these holsters are heat resistant up to 400 degrees, they are perfect for holding and storing hot items.
So today, with the help of Holster Brands, I am giving away 4 Holsters + 4 BBQ Tools!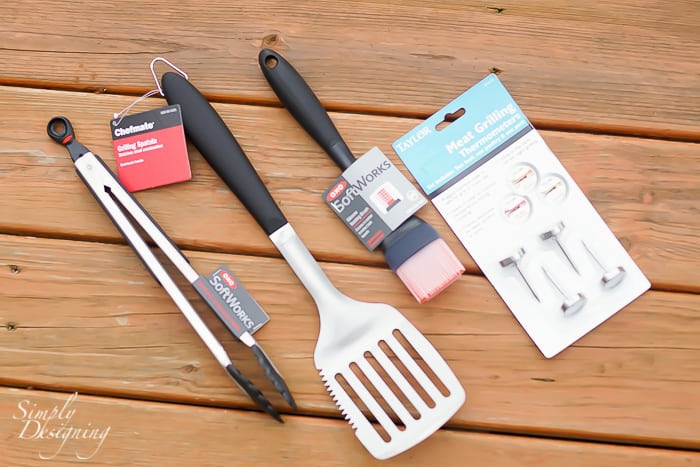 You will receive the four BBQ tools shown in the above photo: Tongs, Spatula, Basting Brush and Meat Thermometers.
You will also receive four Holsters shown in the above photo:  the Black Lil Holster Trio and the Grey Large Holster.
Perfect to get your grill up and running in time for the 4th of July!  And in these great neutral colors, they would be perfect for men or women to use!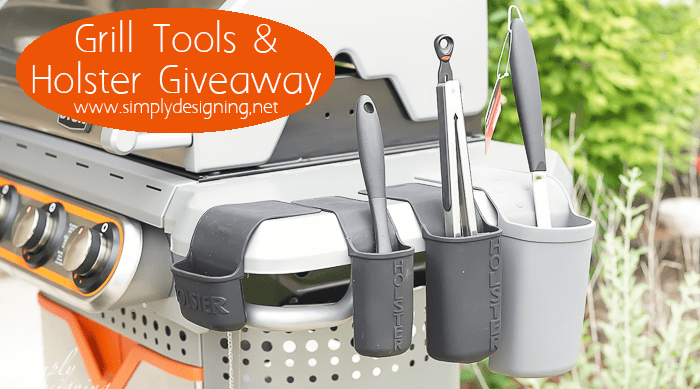 Grill Tools Giveaway
Please wait until the rafflecopter fully loads below and enter to win this Rug Giveaway!  (If you are on a mobile device, you may need to click the Rafflecopter link to be taken to the entry page.)
And be sure to share this with your friends too!
By entering to win, you agree to these Terms: Winning entries will be verified.  This giveaway is in no way affiliated, administered or endorsed by Facebook, Pinterest, Twitter or Instagram.  No information will be disclosed to Facebook, Pinterest, Twitter or Instagram by entering this giveaway.  No purchase necessary to win.  Odds of winning are based on number of entrants.  Winner for prize package will be chosen randomly through Rafflecopter.  Giveaway will run from June 15, 2015 until June 24, 2015 at 6:30am EST.  Winner will be announced on June 24, 2015 in this blog post and the winner will need to respond within 48 hours of announcement via email to claim their prize or another winner will be chosen.  Winner must be 18 years of age or older and a US citizen with a US mailing address in order to win.  Void where prohibited.  Winner is responsible for paying any necessary taxes on winnings.  A list of winners may be requested after the giveaway has ended.  Please email me with any questions or to obtain additional information at: [email protected]
You might also enjoy these posts: