If you are stopping by from Chic Little House, welcome!  I love decorating with trees for the Holiday's!  In fact the other day when we were decorating for Christmas and unpacking tree after diy tree...my sweet husband says "I think you have a tree problem."  And, I admittedly do.  I don't know why but something about styrofoam cones decorated for the holidays calls to me!  And every year I create a few.  I have quite the stash honestly.  And since I had a few leftover styrofoam cones from this project HERE, I decided to make one I've been wanting to make for a while.  In fact, it was a toss up, when I made my Gold Holiday Tree Decor, I couldn't decide if I wanted to create that one, or a Gumdrop Tree.  I settled on the gold one, but I couldn't resist creating this gumdrop tree too!  And isn't it just the cutest!?
This is so simple to make.  Mine came together in just a few minutes.  And, I didn't even need to go to the store!  I had all the supplies I needed on hand!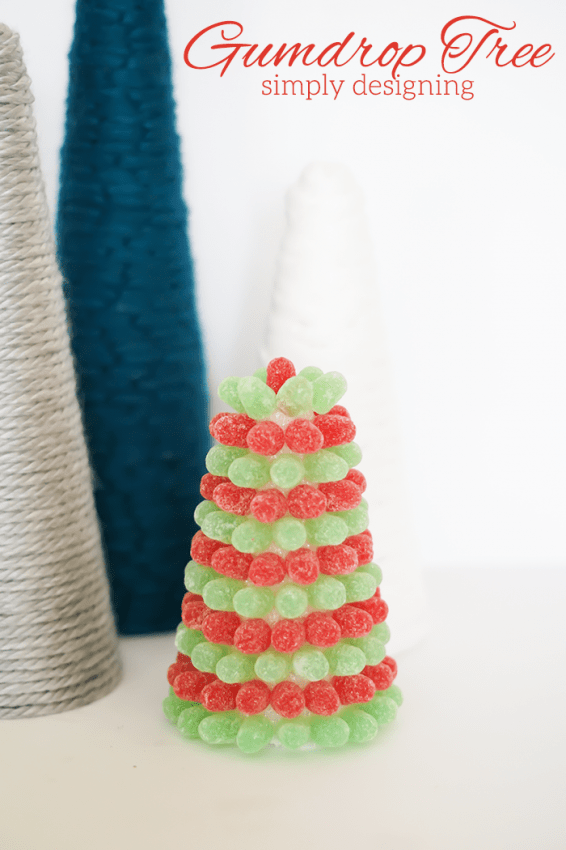 Gumdrop Tree
Here is what you will need: (affiliate links included)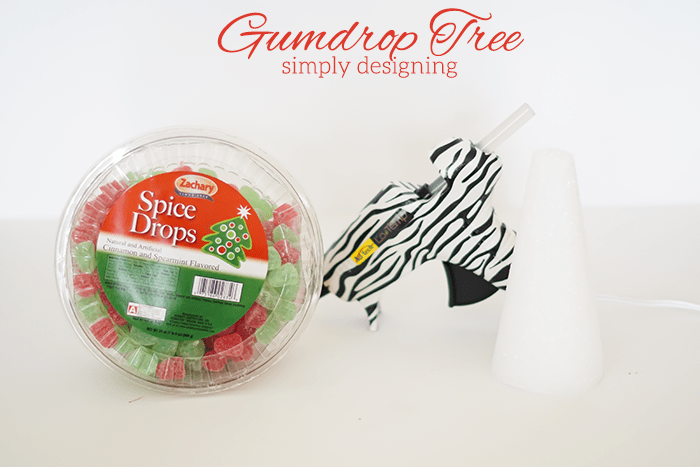 I started at the top and simply used hot glue to glue the gun drops in place!
You can alternate colors anyway you want.  I decided to make mine striped, so I created a row of red, followed by a row of green, followed by a row of red etc.  I really think it turned out quite cute!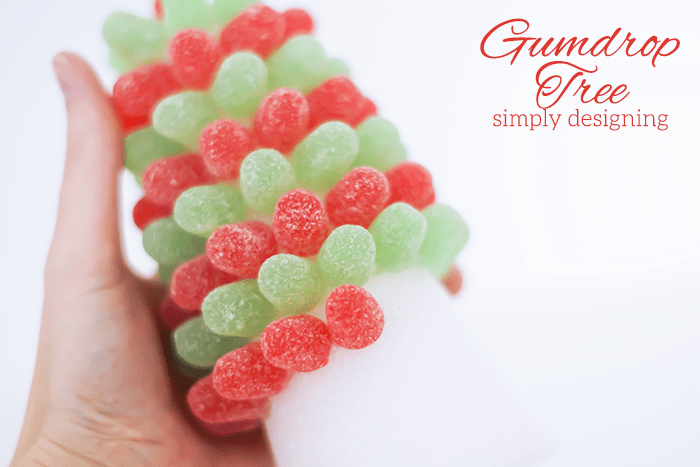 This is a great project for kids to help you with too!  They will at least enjoy eating the gumdrops!  But always use caution when using a hot glue gun and be very careful if you let your children use it!  It is easy to get burned.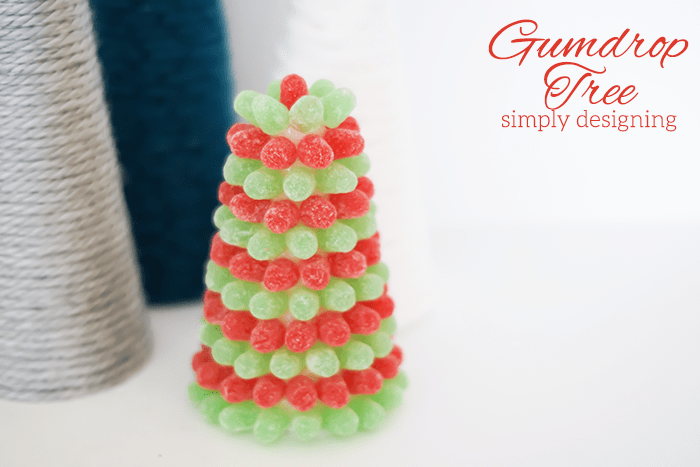 This is perfect to display anywhere in your home!  And you can even wrap it up in a bag and save it for next year too!  The gumdrops will go hard, but the tree will still look great!  (Kind of makes you wonder what those gumdrops are made of...ew!)
Anyway, such a simple last minute holiday craft to create!
If you have a moment, would you please pin this for me?  Thanks!
And to continue to blog hop for and for more last minute holiday ideas go check out Rappsody in Rooms tomorrow!
You might also enjoy: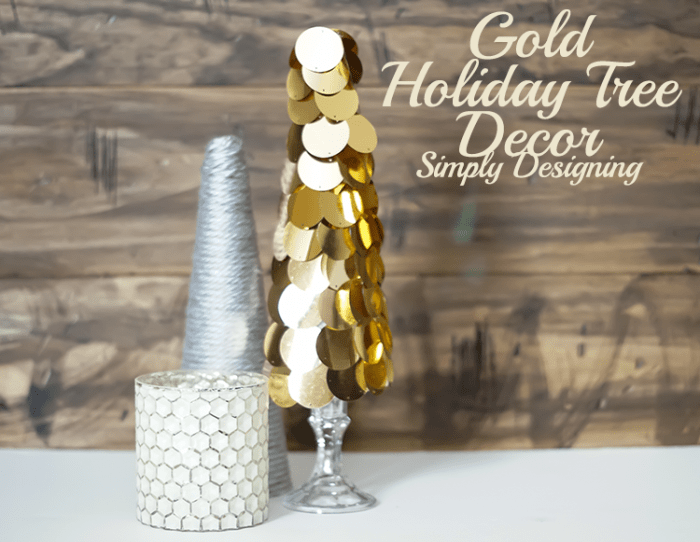 Gold Holiday Tree Decor