If you have followed me for any length of time, you know that Fall is by far my favorite season!  I don't know why but wearing layers and the cool crisp air...I just love it!  And this fall I am truly digging metallics!  But not just silver and gold, I am falling ever so deeply in love with Rose Gold!  Yup!  It is a beautiful warm gold color that isn't as harsh as gold but is still beautiful, and it is perfect for the fall!  So today I am sharing a really fun and FREE fall printable that I foiled using my Minc with red and rose gold foil!  And I am totally loving how it turned out!!  Keep reading to check out me foiled fall printable!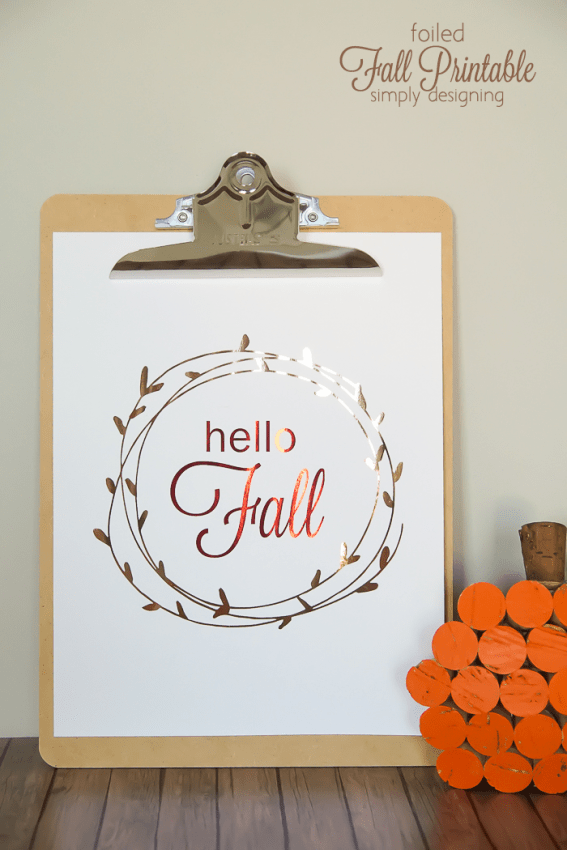 A big huge thank you to Minc for making this post possible today!  I have really loved working with them and am kind of sad that this is the last of my 6 month ambassadorship with them.  Don't worry though, my Minc will still be used quite often!  I love love love it! #FoilAllTheThings #HSMinc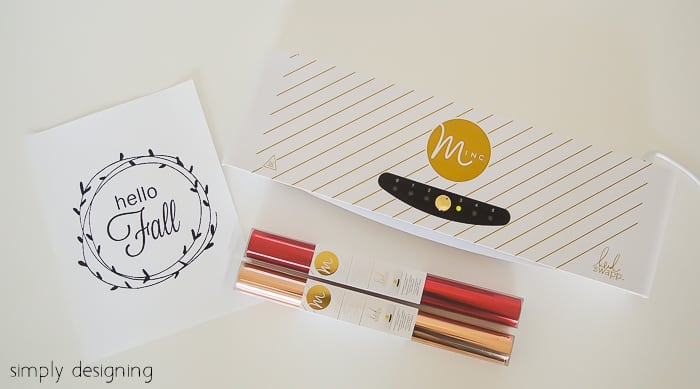 To create this Foiled Fall Printable, you will need:
You guys.  This is the LOWEST PRICE I have ever seen the Minc for!  As of writing this post, it is on sale for $95!  Seriously!  Run, don't walk, and snag yourself one before the prices goes back up!  That is an amazing price and over ⅓ off the normal price!  Seriously!  Go snag it HERE.  I will wait...
You can of course pick a Minc and accessories up at your local Hobby Lobby and Jo-Ann as well as many other local and online shops.  However, the best price I have seen it for is HERE.
Also be sure to snag your FREE FALL PRINTABLE HERE.  I sent mine to a local copy shop to have it printed with laser ink.  But you can also print it from home but only on a laser printer.  The foiling process will not work with anything printed by an ink jet or other printer, laser printer only!
The printable will look like this but without the watermark.  Please note that this free printable is available for personal use only.  And is not to be used for commercial purposes, resale or distribution in any way without prior consent from me, Ashley of Simply Designing.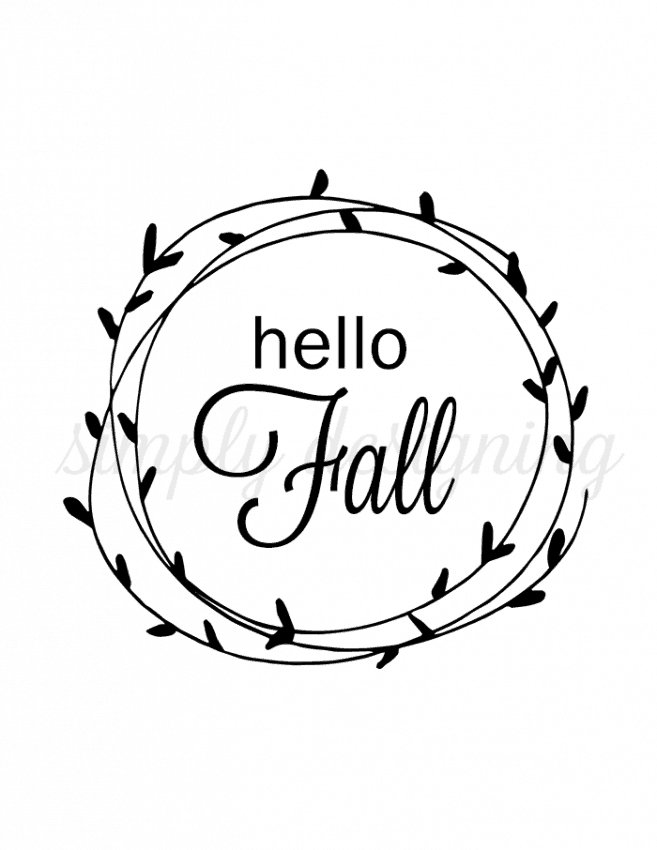 Alright, after your image is printed, it's time to foil!
I simply cut a rose gold piece of foil so that it would cover the wreath but not cover the words.  And then cut a piece of red foil to cover the "hello fall" text.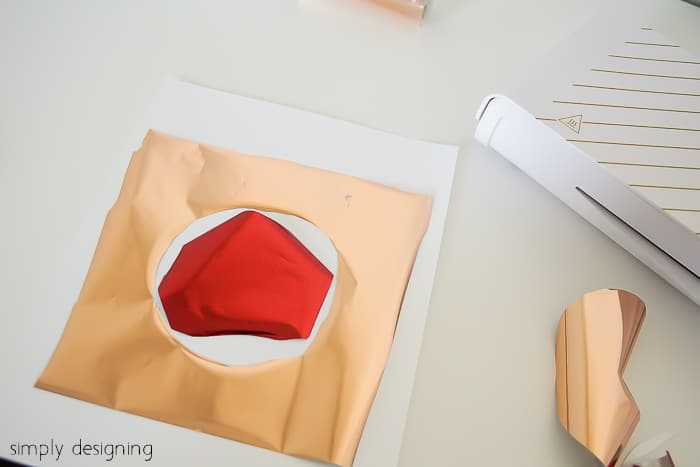 Be careful that the foil does not overlap each other.  Any foil that overlaps, doesn't stick as well.  You will see a line where the foil overlapped at.  It is not a huge deal, but it looks better if you can get it done without any overlapping.
Then you will put your printable and foil into the sheet protector and feed it through your warmed up Minc (I used it at a heat level 3).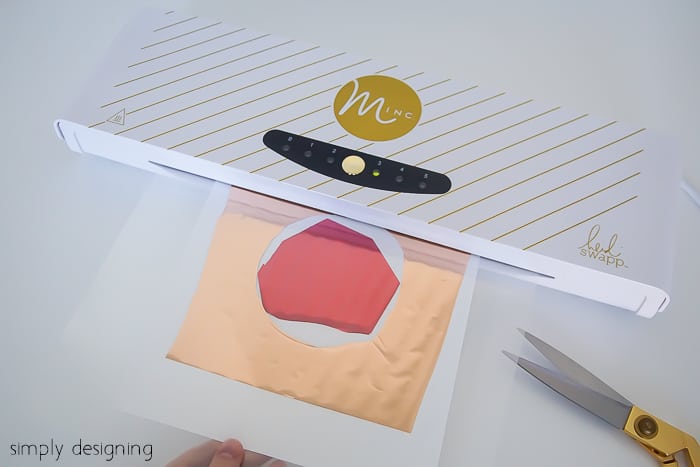 Then simply remove the foil and enjoy!
This photo does a great job of showing the beautiful colors and the shiny foil!  Isn't it just to-die-for!?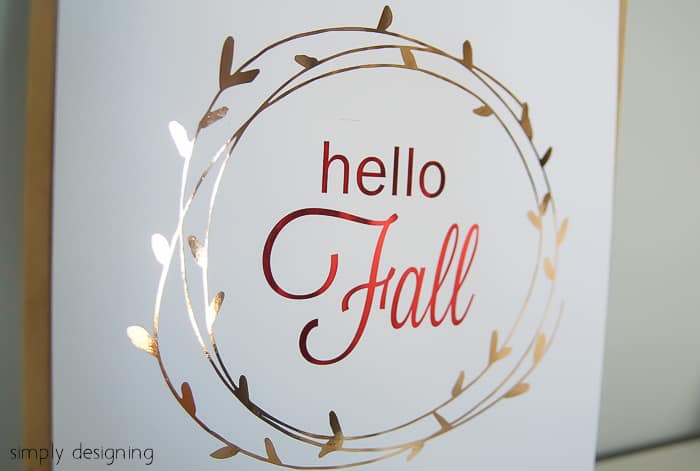 I just love how the light reflects off of it!  It is so pretty and so autumn!  And it makes the perfect fall decoration!
I love displaying printables on clipboards too because it makes them so easy to change out.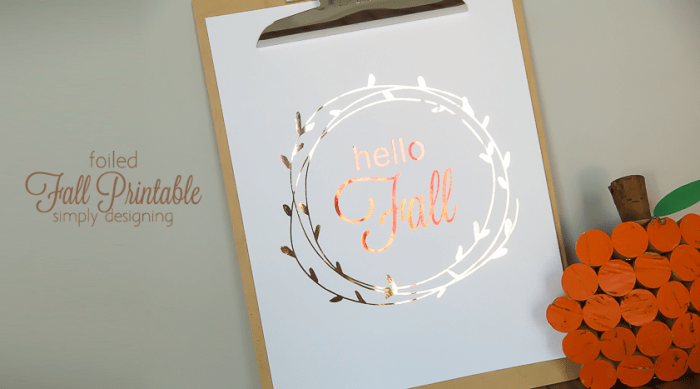 If you don't have a Minc but still want to use this printable, feel free to print it out as it and enjoy in your home as well!  But it does look SO pretty in red and rose gold foil doesn't it!?
If you want to learn more about the Minc Foil Applicator, be sure to follow Heidi Swapp on Facebook, Instagram, Pinterest and Twitter. #HSMinc #FoilAllTheThings
You might also enjoy these creative ideas: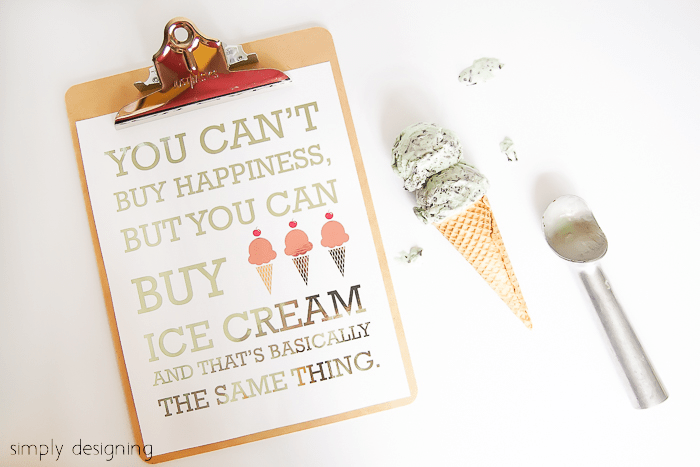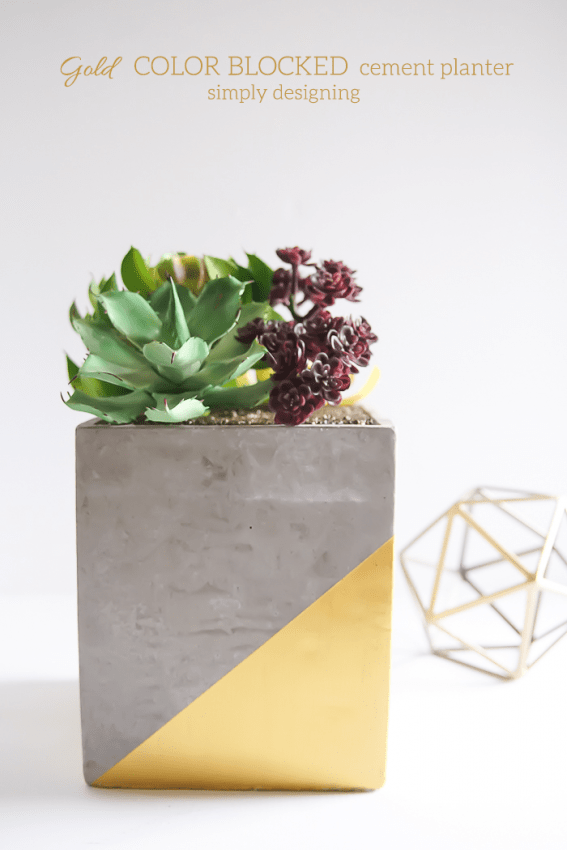 Gold Color Blocked Cement Planter