This post is made possible by Minc but all opinions are mine.
In January 2015, I had the privilege of attending CHA in Anaheim, CA.  While I was there I met many amazing companies and got a sneak peek of their soon-to-be-released goodies!  There were a few things that really stuck out at me!  And if you follow me on Instagram you got a sneak peek of one of my favorite tools ever: a Minc Foil Applicator by Heidi Swapp!  This crafting tool is crazy amazing and useful for creating foiled art!  Yes, it's true!  You can #FoilAllTheThings with this fun tool!  I couldn't wait for this to be released and to get my hands on one!  So today I am sharing a really cute project and just how simple it is to make stunning foiled art in minutes!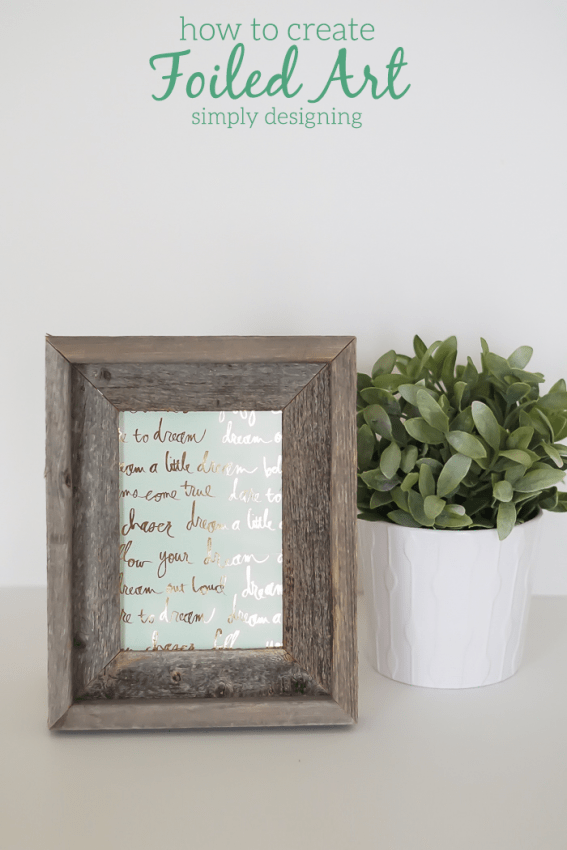 How to make stunning foiled art in minutes
Yes.  Minutes!  It is seriously so fast!  And just look at how beautiful this is!  I used gold foil for this project and you can see how beautiful and shiny it is!  It is such a fun fun project and a great way to add a little sparkle to any project!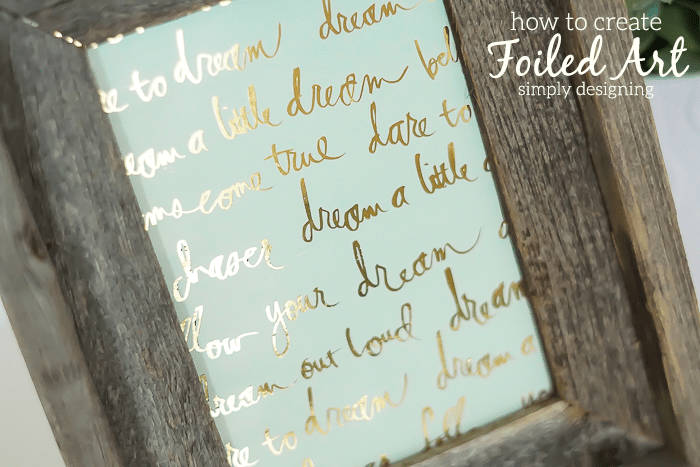 The Minc Foil Applicator and Starter Kit retails for MSRP $149.99 and the 12" x 10' foil is $9.99 each.  The foil can be applied to any of the Minc Accessories ($2.99-$12.99) or any laser printed item.  The toner is activated in the Minc and the foil sticks to it.  An ink jet printer won't work for this, but you can send most things to a copy shop to have them printed with a laser printer.  I have a few ideas up my sleeves that I will be creating soon using this technique!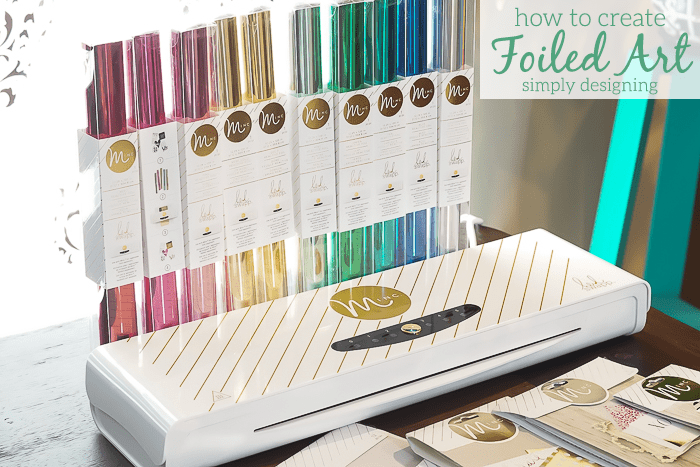 The Minc is about 19.5" x 5" so it isn't too large or heavy.  And you can find this at stores like Hobby Lobby, Jo-Ann and other locally owned and online craft shops.  I would personally save the gas and snag my Minc HERE instead because it is currently on sale for $103.68 + shipping!!  (Although I don't know how long that sale will last...)
The Minc is able to accept sheets up to 12" wide and has four pressure rollers to evenly distribute the pressure across the ensure surface.  Most laminators only have two rollers.  Also the heating element covers the entire width which ensures a better foil application.  Most laminators focus their heat on the outer edges.  Also the Minc has an adjustable heat setting that allows you to transfer foil onto a variety of materials such as vellum, chipboard, card stock and even wood veneer!
In other words...it is AWESOME!!
Here is how simple it is to use!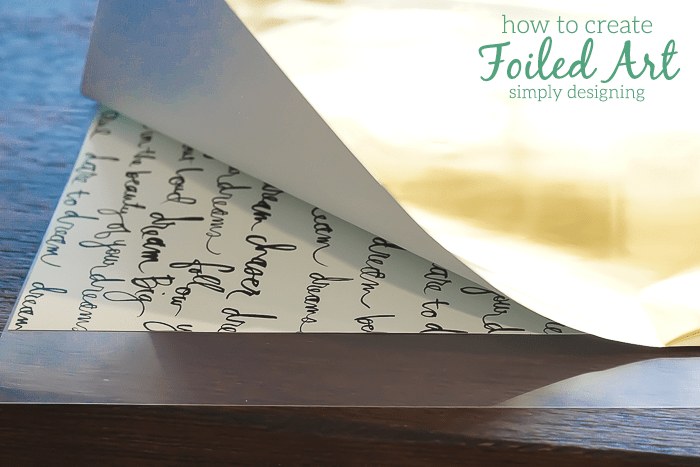 I choose to create a beautiful foiled art piece using one of the beautiful Minc papers.  I simply placed my paper into the plastic envelope and placed a sheet of gold foil on top of it.  I placed the foil, gold side up.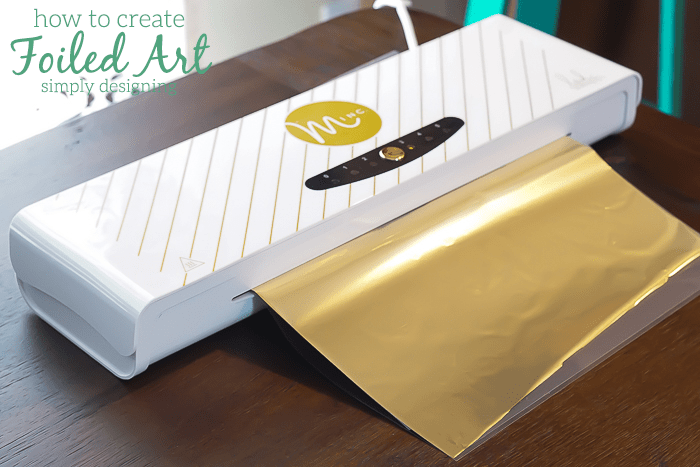 Then I turned my Minc on to heat setting 3 and let it warm up.  I placed my folder into the Minc and allowed the rollers to grab the envelope and it only took a few seconds to go through the Minc.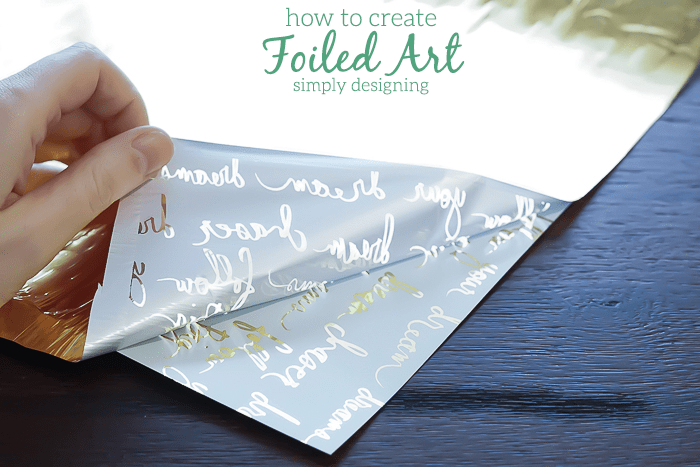 Once the plastic envelope exited the Minc, I simply removed the paper from the envelope and carefully peeled the foil off of the card stock.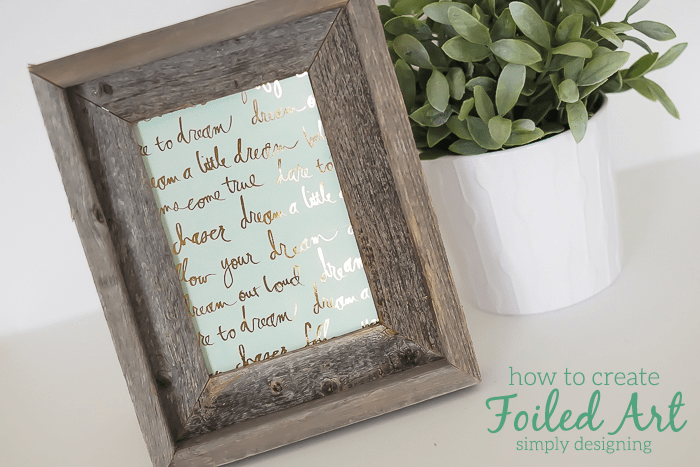 And in minutes, I had an amazingly beautiful foiled art work!
I trimmed it up and placed it in a cute rustic frame and it now has a nice little home in my beautiful craft room that I can't wait to reveal to you!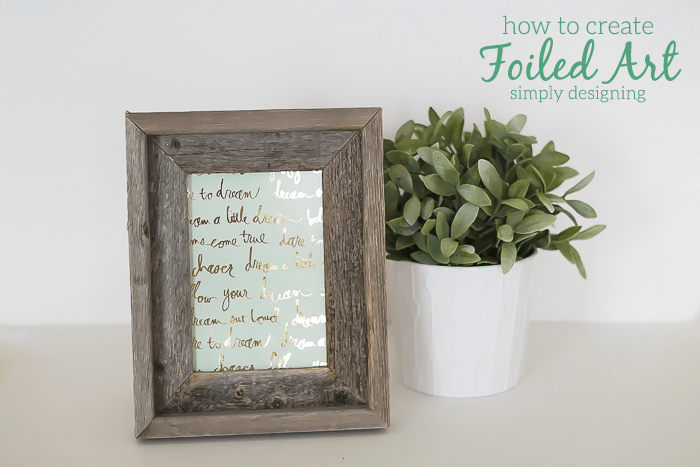 I was so impressed with how shiny and beautiful this turned out!  It worked really well and created such a beautiful decoration!
If you want to learn more about the Minc Foil Applicator, be sure to follow Heidi Swapp on Facebook, Instagram, Pinterest and Twitter. #HSMinc
You also might enjoy these beautiful projects too: