I love it when I find pretty things!  And the other day, I found lots and lots of pretty things!  And they inspired me to create something beautiful!  So today I am really excited to share a really fun Inspirational Banner that I created using some fun items from Jen Hadfield's Home + Made line of craft products!  I really love how simple this was to create and how beautiful it is hanging in my home!  I love how inspiring it is!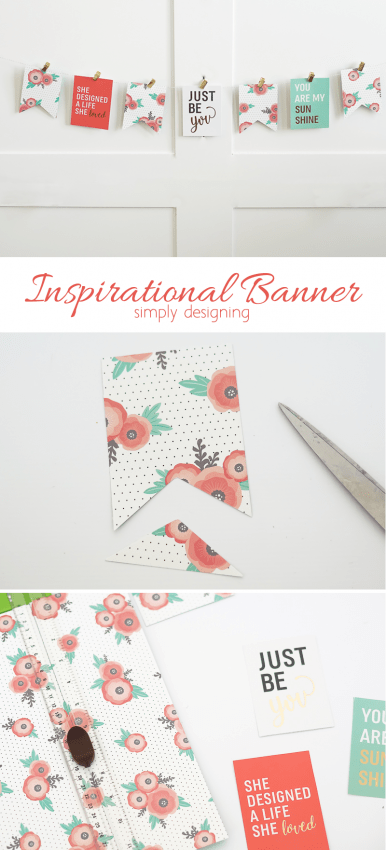 I can't tell you how thrilled I was to receive a big box full of her beautiful goodies a while ago!  The colors, textures and designs are simply to-die-for!  They were so inspiring and I couldn't wait to begin crafting!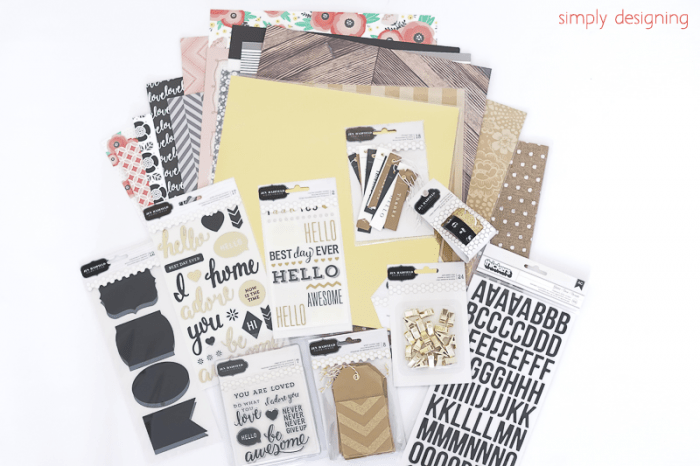 But there were a few items that really caught my eye!  I immediately fell in love with these gold clips and this beautiful inspirational paper!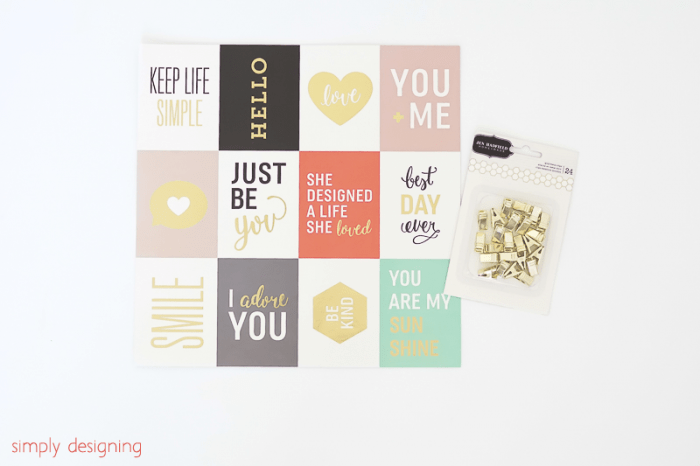 How could you not love those!?  They are amazing!  As I thought about how I could incorporate them into my home I realized that this would make a really cute inspirational banner!  I just love banners!  And I am really happy with how this one turned out!
I haven't decided yet if this will go in my new Craft Room or maybe in my little girl's room.  But for now I am really enjoying this!
To create this banner, you will need:
Sweet Greetings Paper
Dotted Blossoms Paper
Gold Metal Clips
White and Gold Baker's Twine (or similar)
Paper Cutter
Scissors
I began by using my paper cutter to cut out three of my favorite quotes from the sweet greetings paper.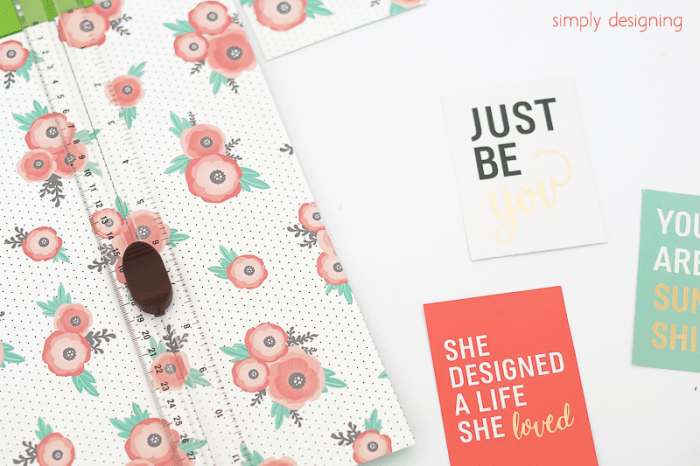 Next I cut four rectangles of the same size out of the dotted blossoms paper.
Then I cut a little triangle out of the bottom of each of these to make the dotted blossom paper into a cute flag shape!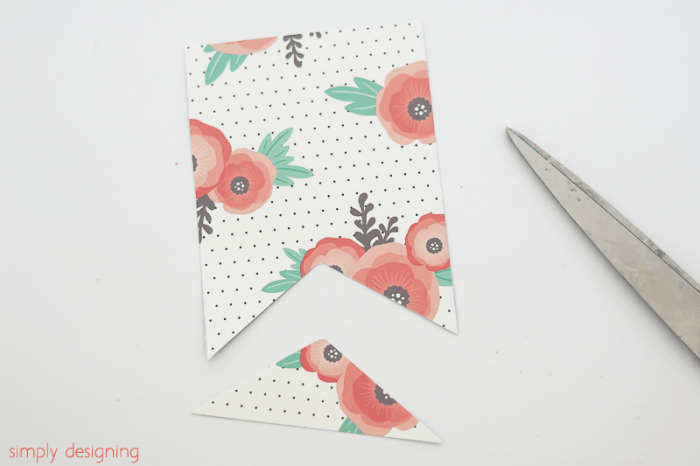 I hung my baker's twine up and used the gold clips to secure the quotes and flower paper flags to the twine!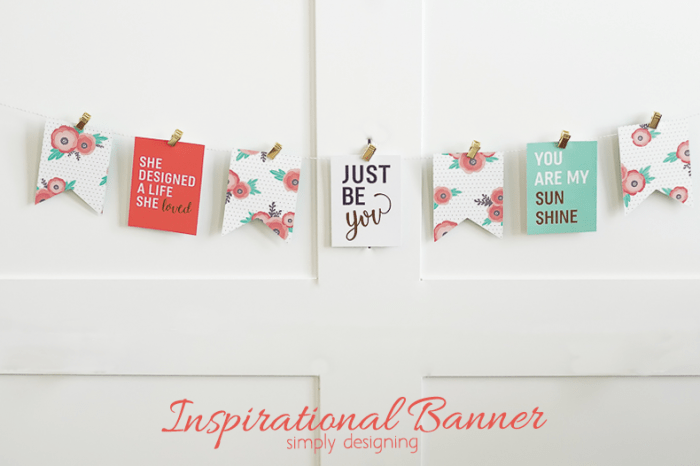 And it is really that simple!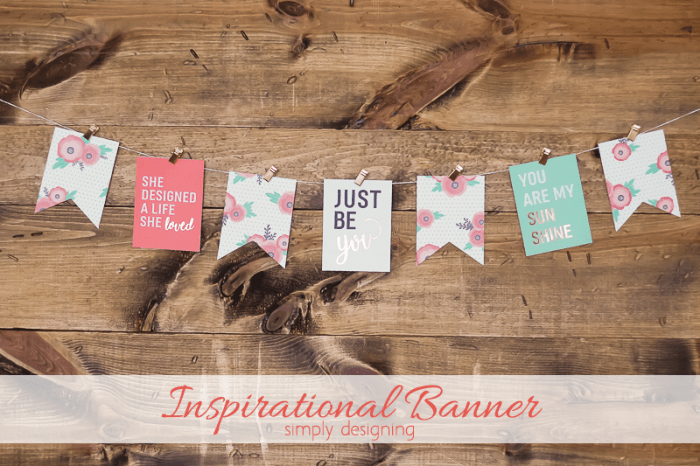 And here are a few close-up photos of the banner too!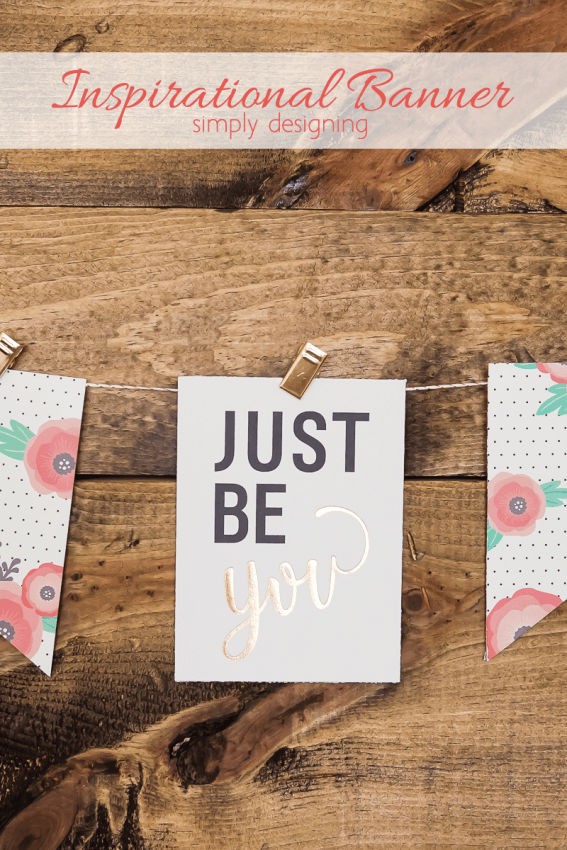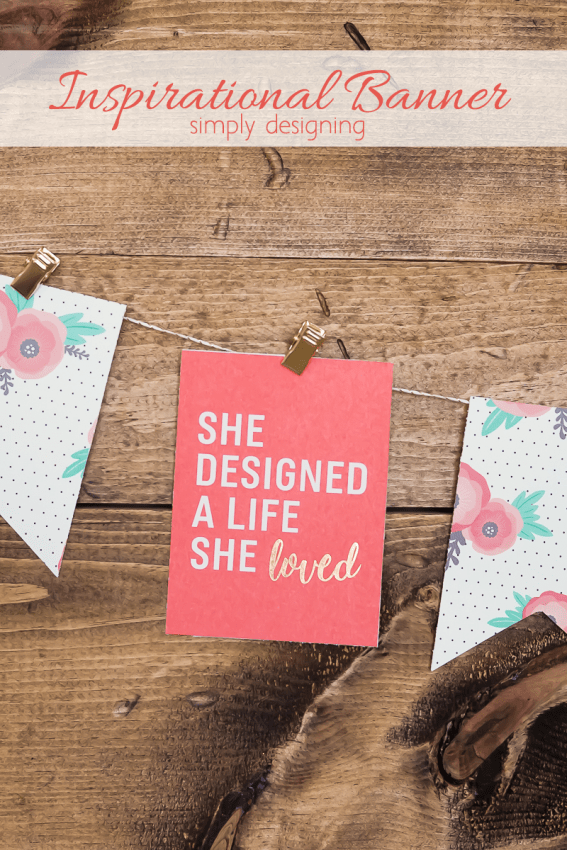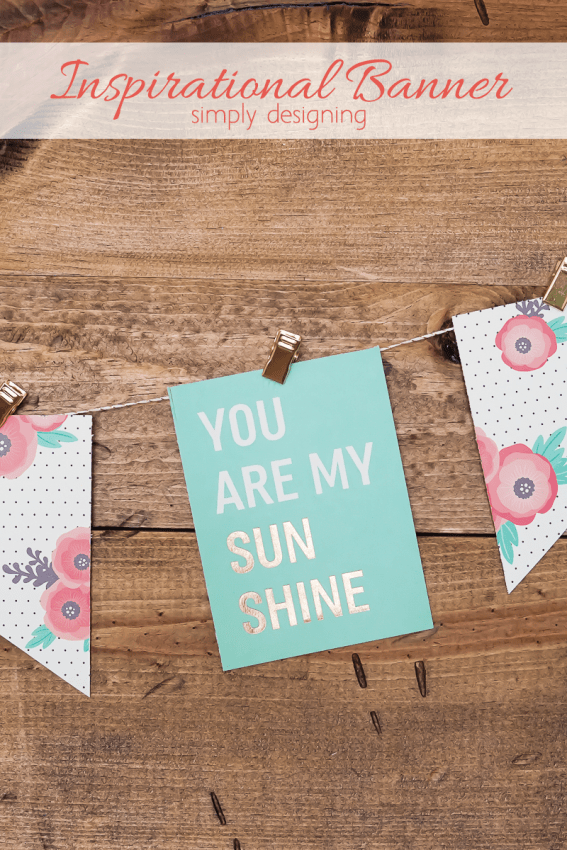 I simply love how this turned out!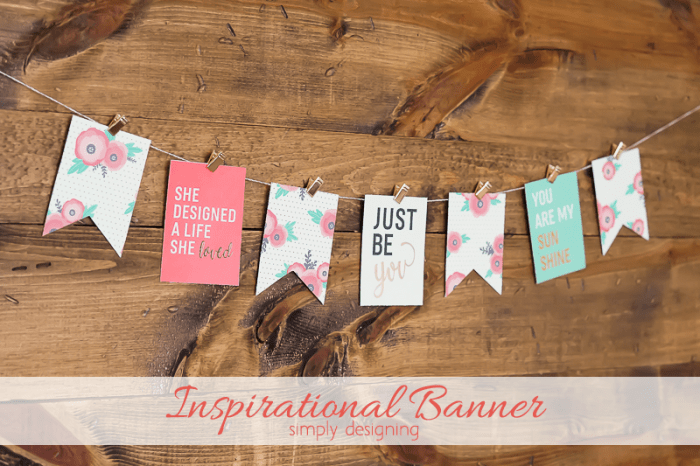 If you like this, you might also enjoy these ideas too: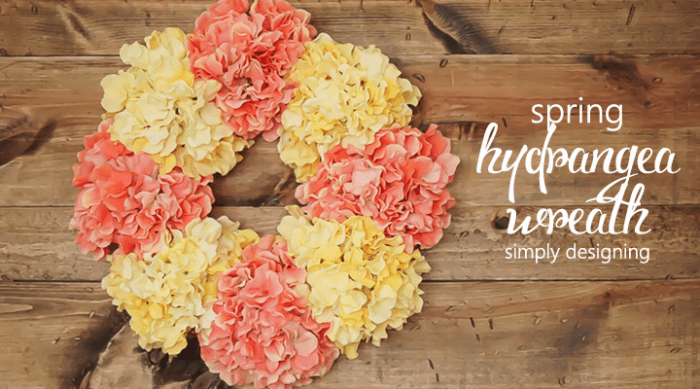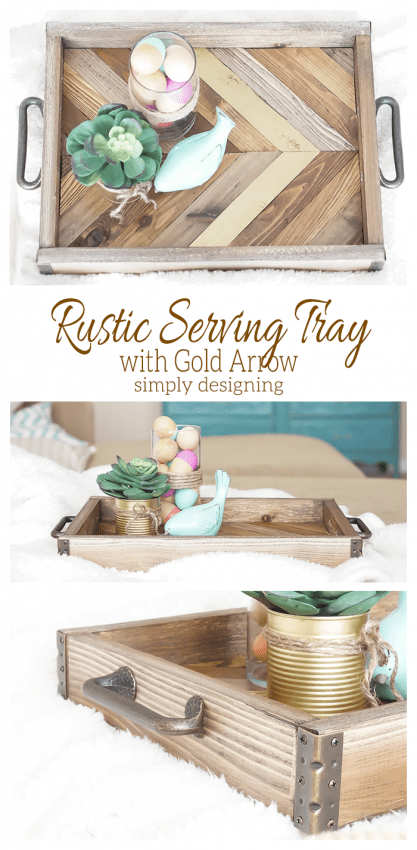 Rustic Serving Tray with Gold Arrow