I am sure that most of you have probably heard what happens when you put Mentos into Diet Coke!  Even though I had heard what happens and seen it on YouTube, I had actually never tried the experiment before.  And my kids hadn't either!  So I went to the store to gather my needed supplies and came home with something else instead.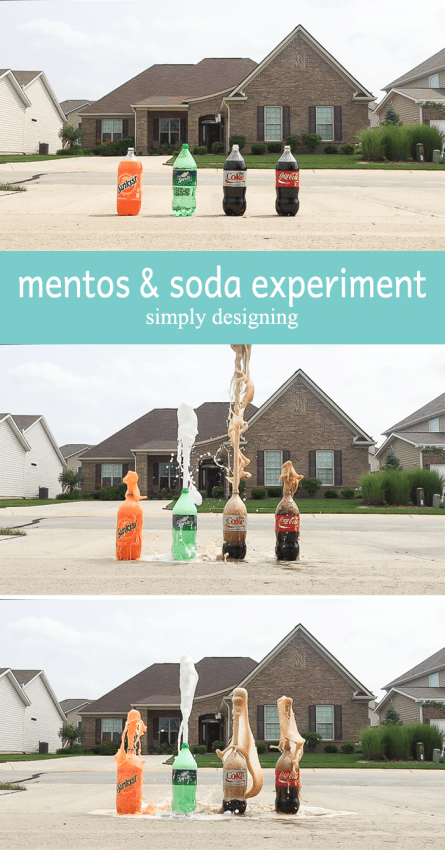 For some reason, I wasn't thinking right and came home with regular Coke instead.  Which meant, another trip to the store to get Diet Coke.  And then the idea hit me to do an experiment to see if other sodas had a similar reaction or if it was just Diet Coke!  So I picked up a few other sodas and decided to test them all at the same time!
My kids were so happy to do this experiment!  We love learning over the summer and this is a great activity for kids and adults because it is fun, the reaction is so cool and it is science!!
Our goal was to put 3 mint flavored Mentos into the soda bottles as fast as we could and see what happened.  Here is our result:
Mentos and Soda Experiment
The Diet Coke definitely went the highest!  And in fact, I was barely able to get the third Mento in before it exploded!  I think the affect would have been even bigger or longer had I been able to get it in faster.  But the regular Coke lasted the longest.  The Sprite and Sunkist had a similar reaction but it wasn't as big or grand.  It was still a lot of fun though!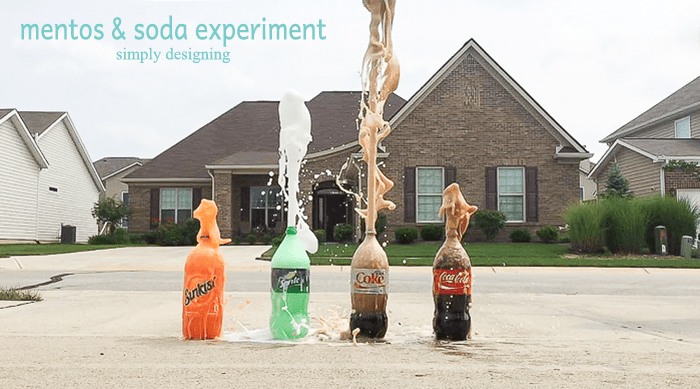 So we learned that even if you DO buy the wrong soda (like I did the first time) you can still have fun with the experiment!  But if you want the fastest and biggest reaction, Diet Coke is definitely the way to go!
We also decided that it probably was not a good idea to eat Mentos and drink soda at the same time!  I imagine that would give anyone an upset stomach but I am not planning to try it to find out.
We really love finding fun activities to do with our kids over the summer!  So here are a few other ideas you might like: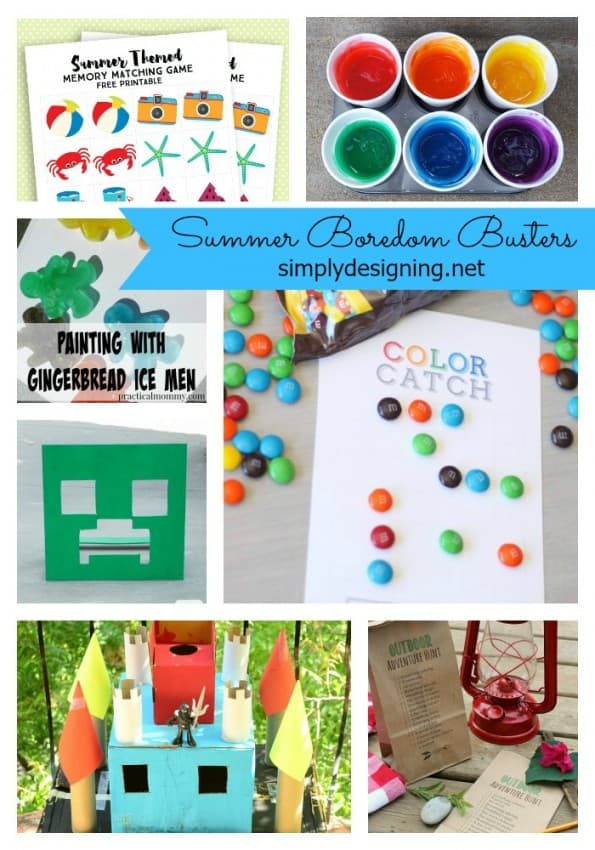 Summer Boredom Busters for Kids