Hi everyone!  I am so excited today because I get to share not only 1 but 2 fun craft ideas with you!  I was asked to participate in a big Craft Swap sponsored by Wayfair where they sent me product, I had to craft with it, and then I mailed it to another Wayfair blogger!  How fun is that!?  So today I am showing you how I upcycled and updated some ordinary cutting boards into something really extraordinary: painted cutting boards!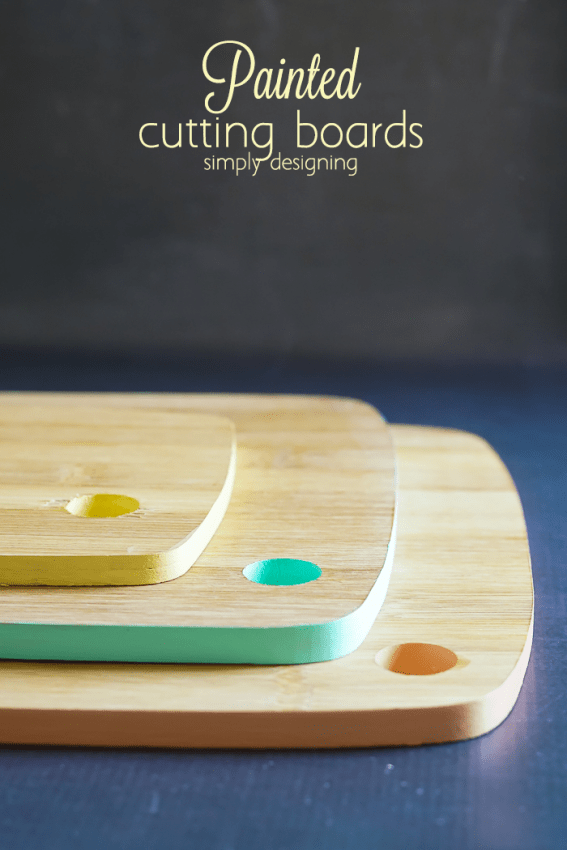 I am excited to be a part of this fun campaign and if you search around the internet, you may just find a few other amazing bloggers who are a part of this Craft Swap too!

Painted Cutting Boards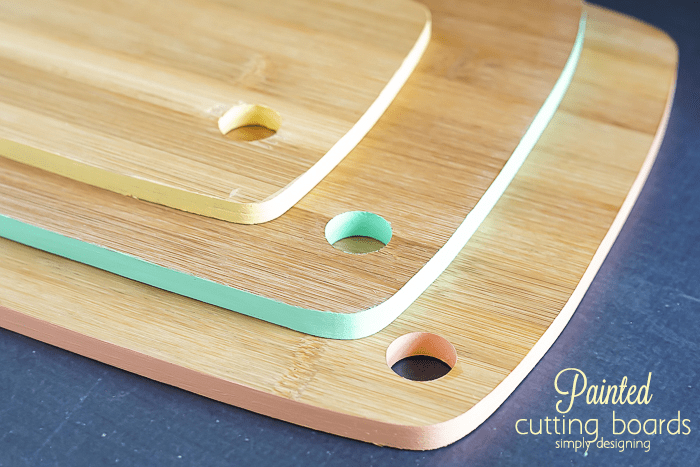 To create these yourself, you will need the following items:
Acrylic Paint (color of your choice)
Small Paint Brushed
Bulls Eye Zinsser Shellac, Clear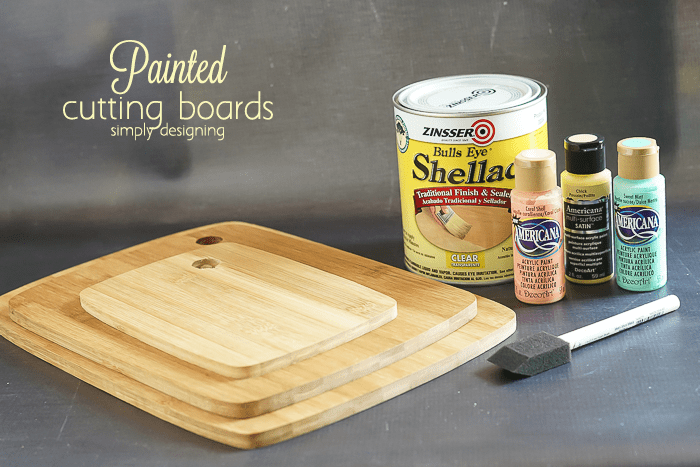 You will begin by simply painting the edges of your cutting boards with your acrylic paint.  I was careful to not paint onto the top surface of the cutting boards.  I wanted these boards to still be completely usable without any worry but I wanted them to be a little more pretty!  So keep the paint on the edges.  Also I painted the inside thumb hole as well.  I used two coats of acrylic paint.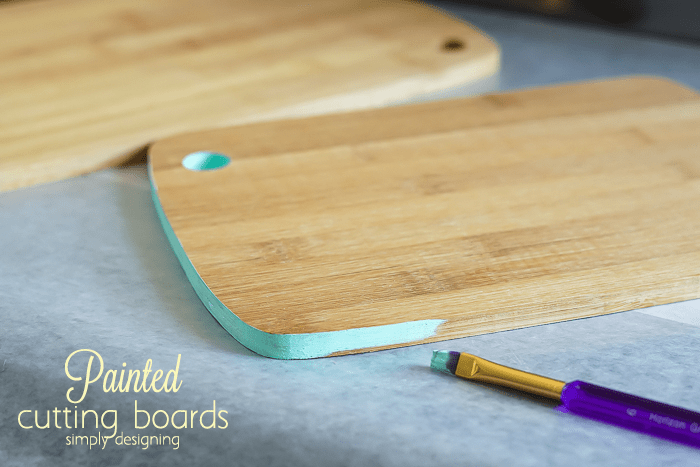 After the paint is dry, you will use your paint brush to apply a thin layer of Shellac.  This shellac is supposed to be non toxic and since you are only painting the edges, again, this won't cause any issues with using these as cutting boards.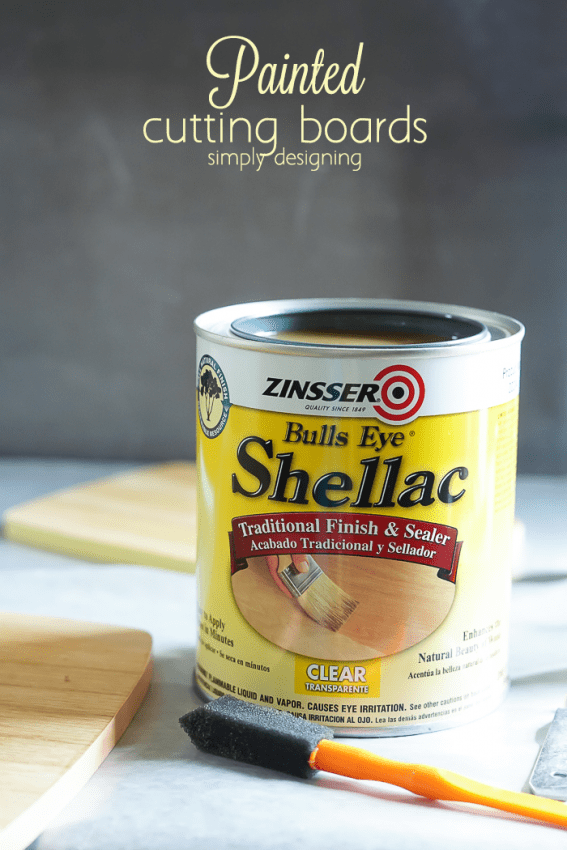 Let the shellac dry and then you are all done!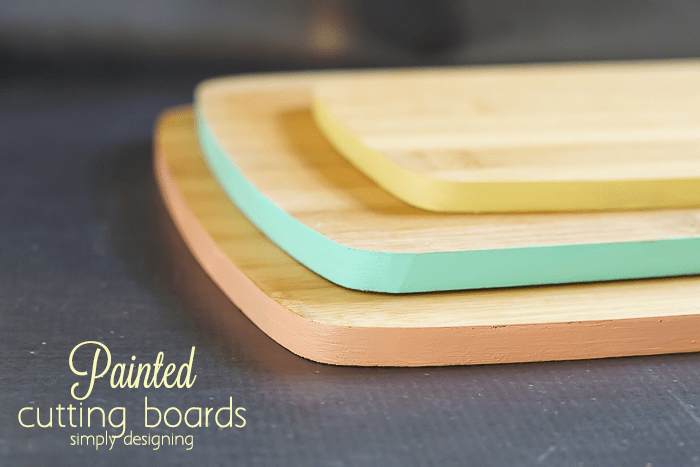 These painted cutting boards were so fun to make and I love how they add a fun pop of color onto an ordinary cutting board.
I was able to send these beautiful Painted Cutting Boards off to April of House by Hoff!  Oh I really hope she likes them!
In return, she crafted a little something for me!  Eek!  I love getting fun presents in the mail especially from my creative and crafty friends!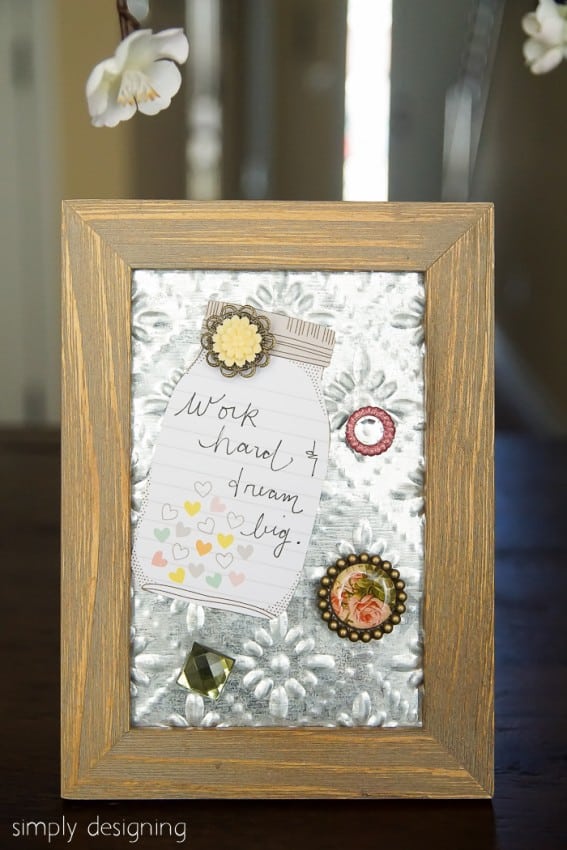 April started with this cute Driftwood Linear Picture Frame and created this really cute Tin Ceiling Tile Message Board for me!  Isn't this adorable!!
April is so talented and I am in love with what she made for me!  Thank you sweet friend!
You might also like: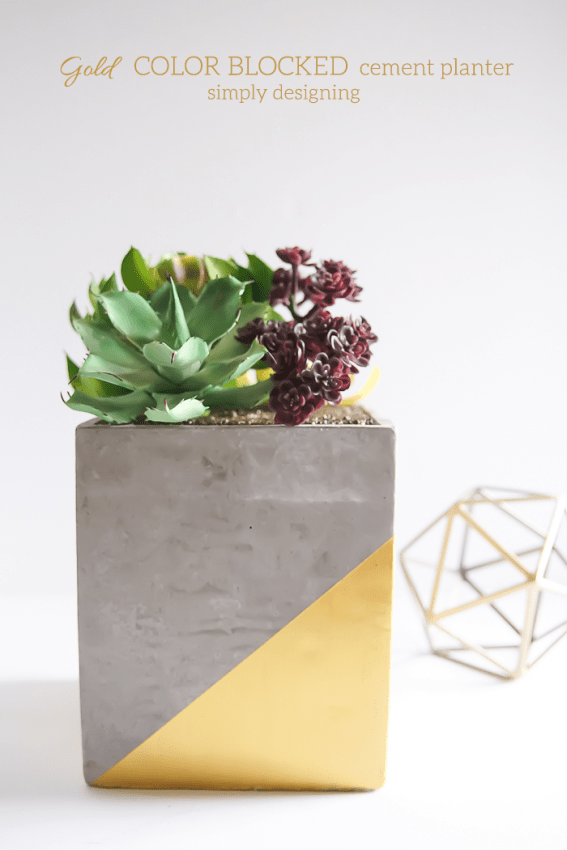 Gold Color Blocked Cement Planter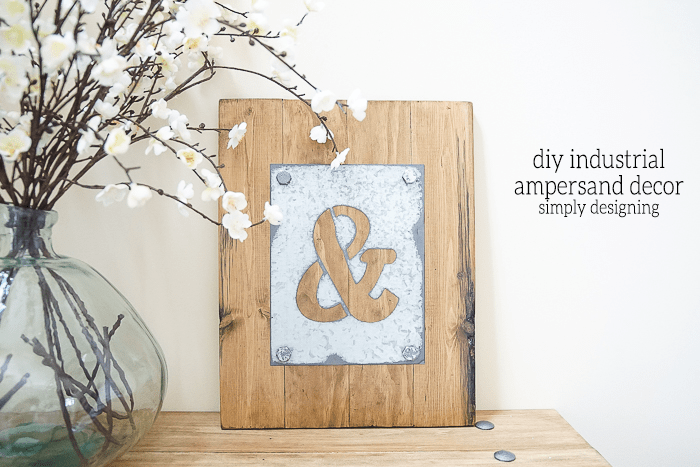 DIY Industrial Ampersand Decor