I love to keep my home fairly neutral for the most part but I also love to add pops of color.  And I am really digging bright, modern tribal prints right now!  And so I decided to whip up a few useful and beautiful tribal print tins the other day to store some of my odds and ends in.  I love having tins to store buttons, paperclips or jewelry in!  And these pretty tribal prints have me swooning!  And the best part is that these are so simple to make!  I'll show you how!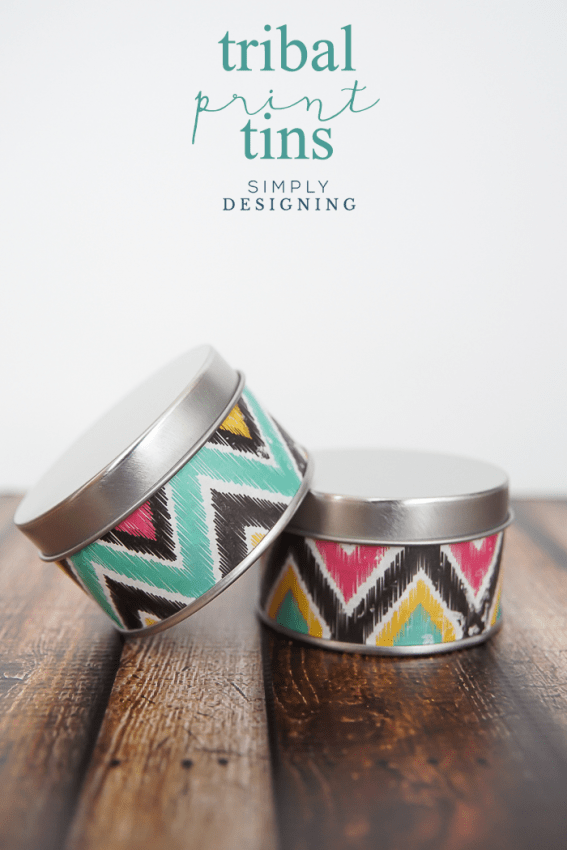 Tribal Print Tins
These tins only take a few minutes to make, but be sure to let them dry completely before putting the lid back on!
A big thank you for DecoArt for making this post possible today.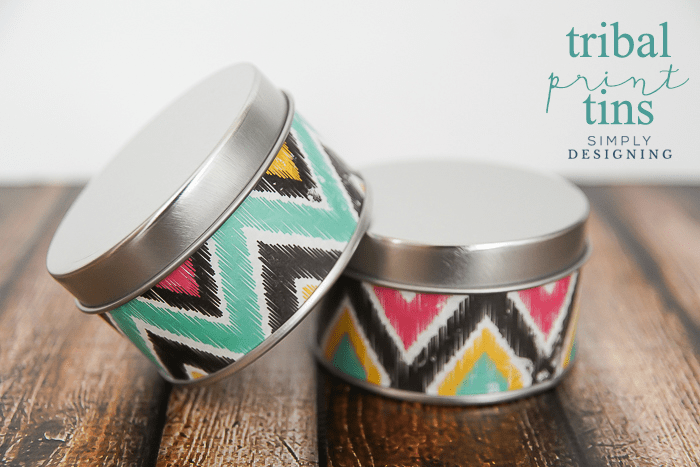 Here if what you will need to make these tribal print tins: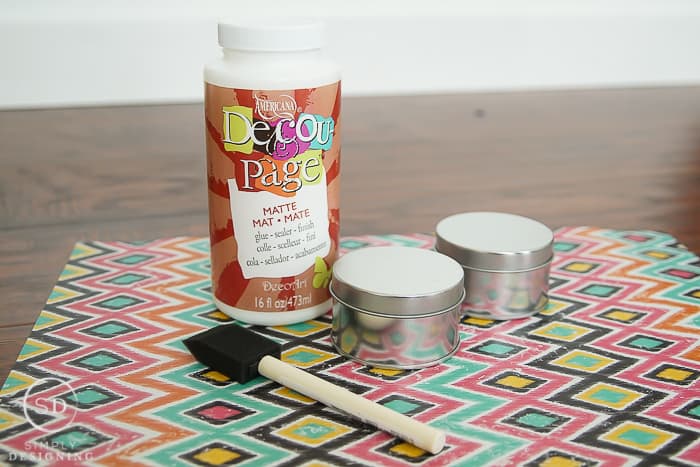 You will begin by trimming the decou-page paper down closer to the height of the tin.  It does not have to be perfect.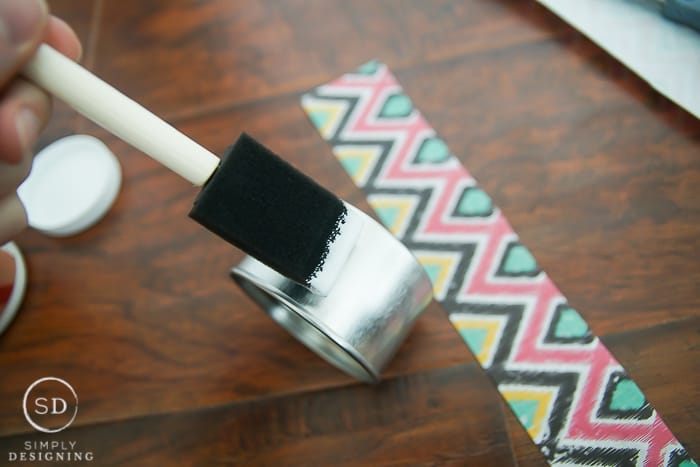 Using your foam brush, paint a thin layer of decou-page on your tin then paint a thin layer on the back of your decou-page paper.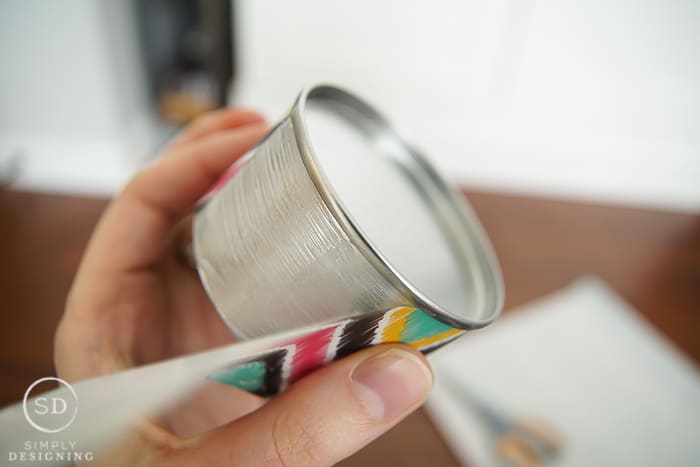 Carefully apply the paper onto the side of the tin.  You will want to work any bubbles out, but do it carefully because you don't want to accidentally tear the paper.
Trim off any excess paper from the top of your tin and then whip excess decou-page off of your scissors.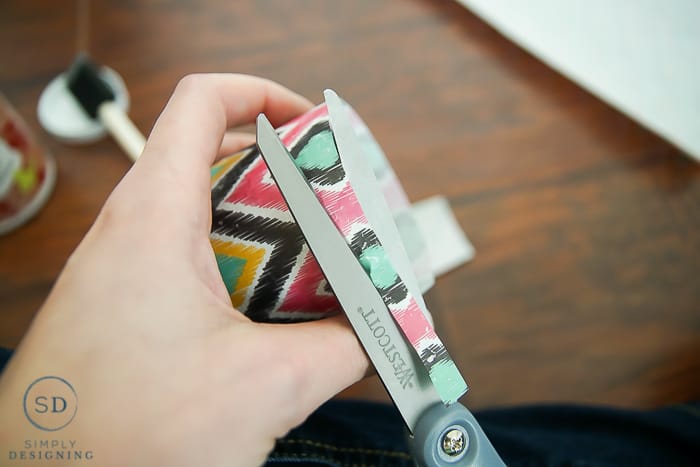 Allow the decou-page to dry about 20 minutes until it is completely set.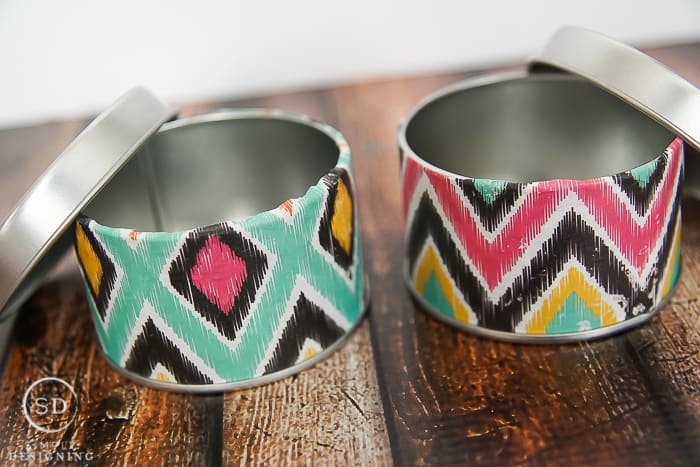 You can leave the top off of the tins if you plan to store things in an open tin, but I like to keep the lids around just in case!  Plus these make a great tin to store hair things or jewelry in while traveling!
You might also enjoy: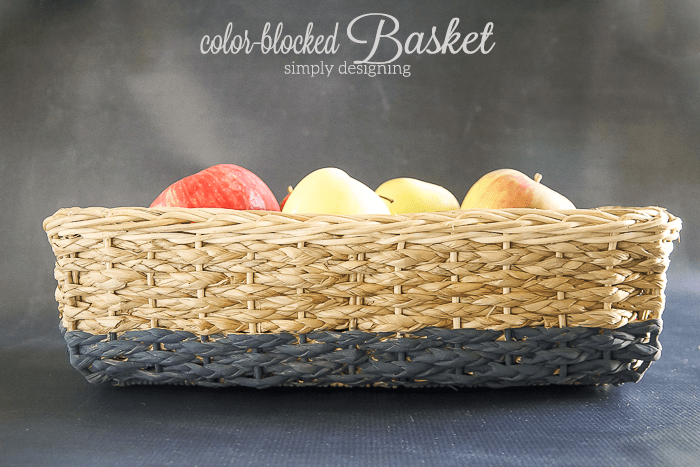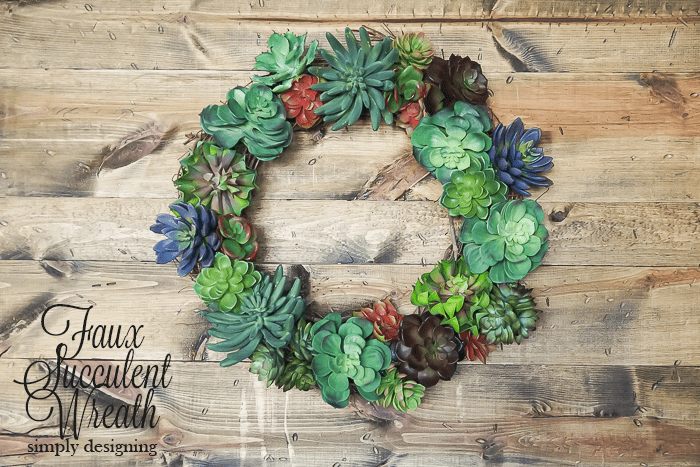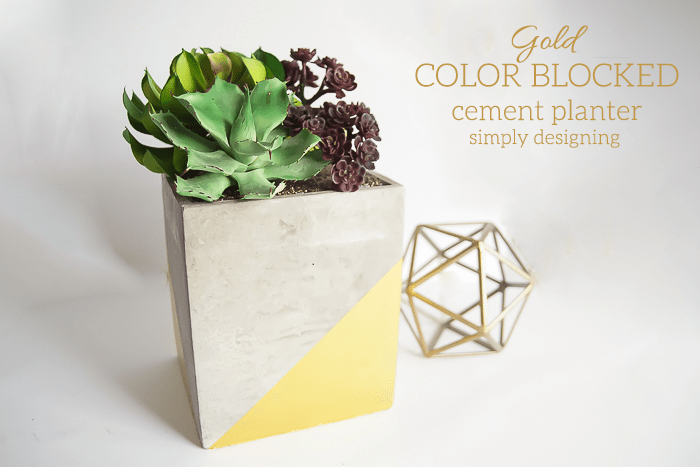 Gold Color Blocked Cement Planter