Happy summer!  With summer comes the 4th of July and we love to celebrate our country on this special day!  We also love to do a few 4th of July projects here at Simply Designing and so today I am happy to share this really cute and oh-so-simple Whitewashed Barn Star project with you!  Plus I am sharing over 85 AMAZING Patriotic Ideas with you to as part of a blog hop with some of my amazingly talented blogger friends!  If you are visiting from another site, from the Red White and Blue blog hop, or if you are just stopping by, I would love for you to take a moment to follow me HERE.  You really don't want to miss out on all the fun and creative ideas I share here!  So sign up here and then let's get this project going!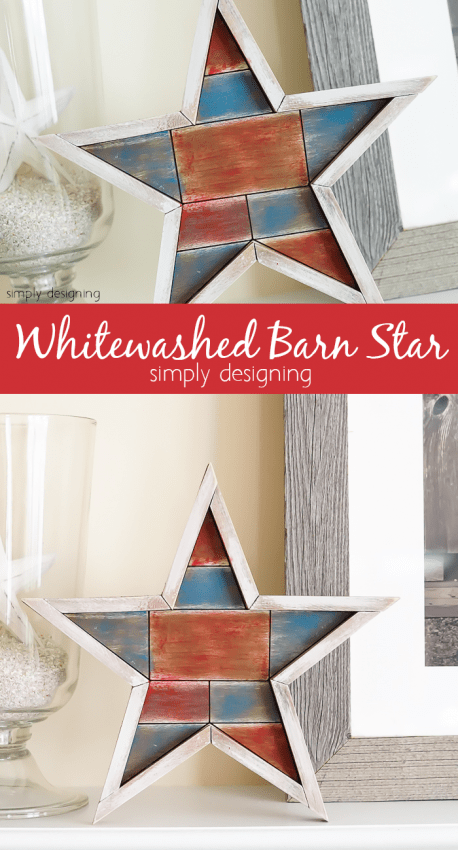 Whitewashed Barn Star
To create this whitewashed barn star, you will need:
Paint in red, white and blue
Paint brush (I used three different ones to make this quicker but you can use one.  Just be sure to let it dry completely in between colors.)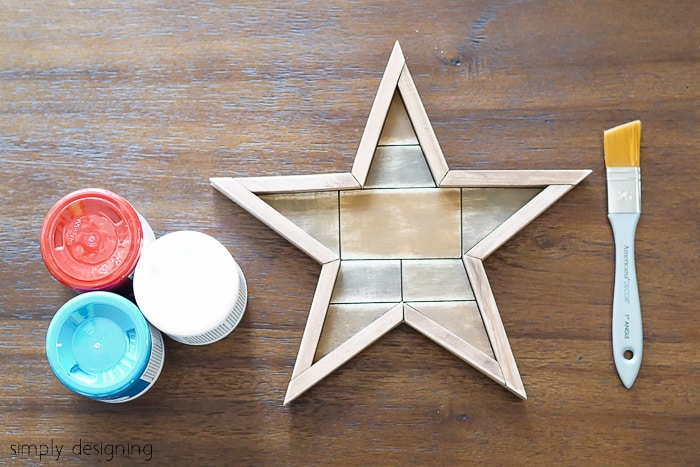 You will want to gently dry brush your paint on.  To do this I dab the tiniest bit of paint onto my paint brush and then wipe most of it off on a paper towel.  When there is just a little bit let on the brush, I gently and not very carefully paint the surface until just a touch of paint is on the wood.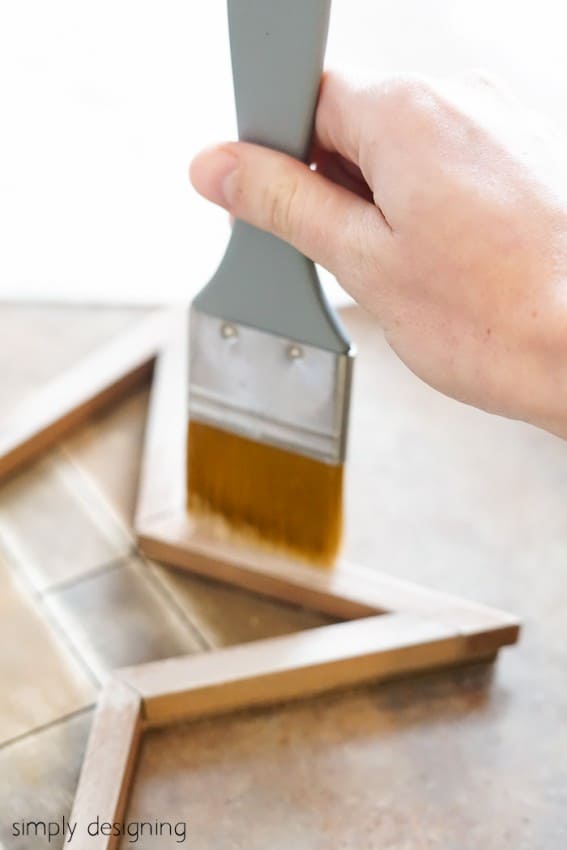 I didn't want a lot of paint, just a touch of paint to give it a whitewashed look!  So start light, you can always add more paint but you can't take it away.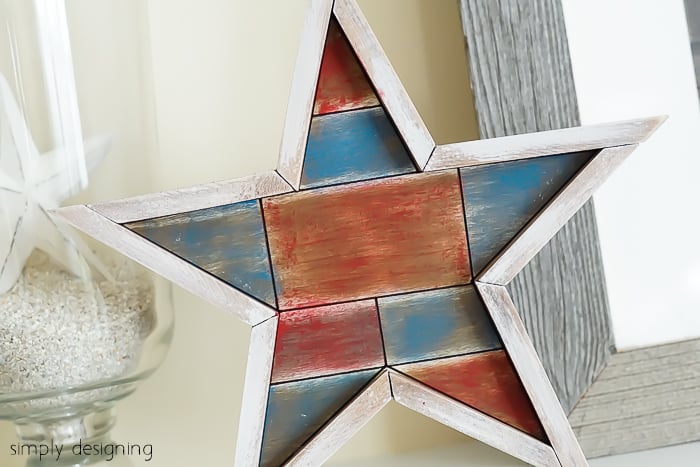 I used white on the outside of my star and then red and blue paint on the inside.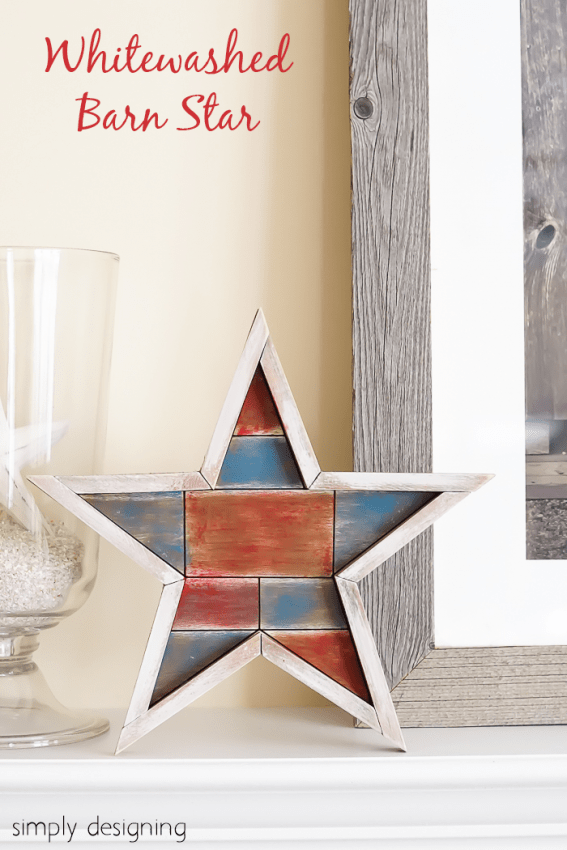 This is such a fun and simple way to turn an ordinary barn start decoration into something perfectly Patriotic!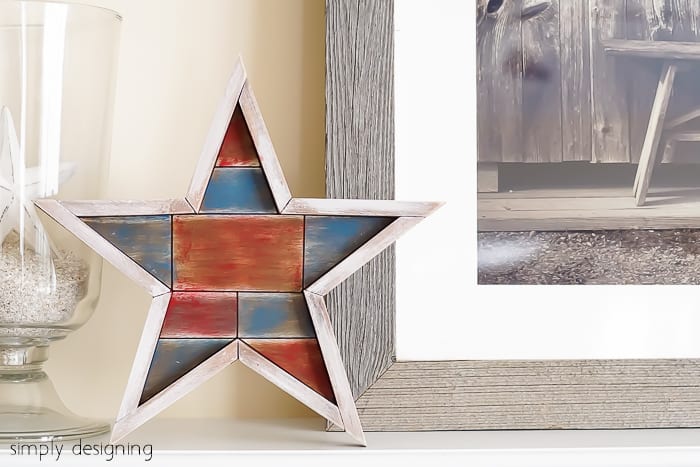 Because I didn't use much paint, this project also dried really quickly so I was able to put it up in my home just a few minutes after I was done painting it!  So it is a quick project that anyone can do!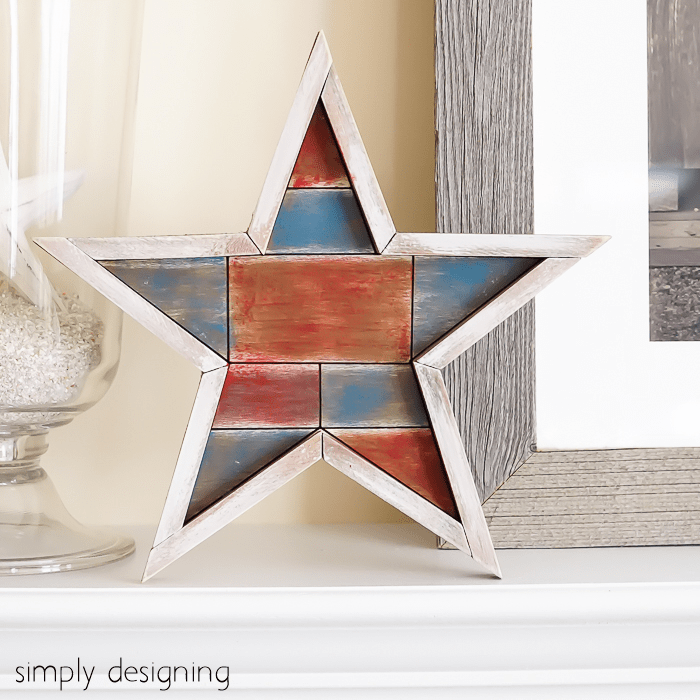 I am thrilled to be a part of the Red White and Blue blog hop today so you can get your hands on over 85 other amazing Patriotic Ideas!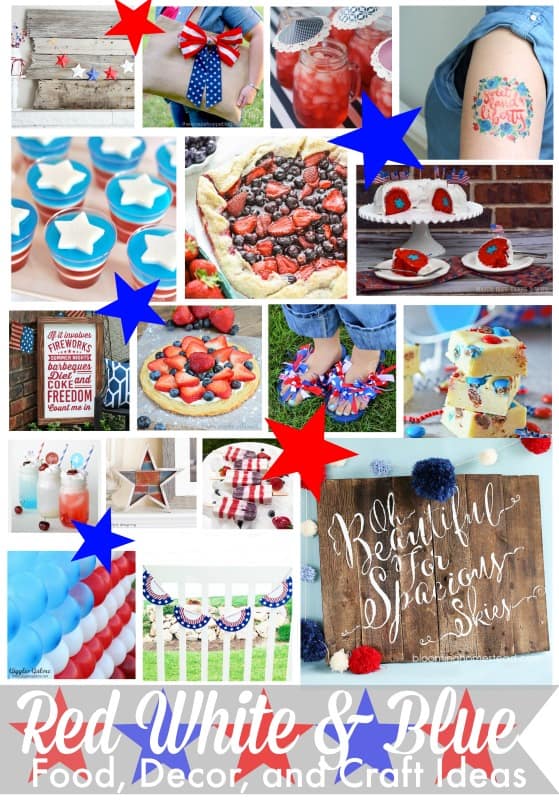 Aren't these awesome!?
Come and visit all of my friends by clicking through to the links below:
If you are looking for more fun ideas, you might also enjoy these: