Over the course of the last few years, I have had the privilege of hosting many baby showers!  I just think they are so much fun to host!  So I am always on the lookout for fun and cute ideas that are also simple and inexpensive.  I love having people over to my home to celebrate a new mom and baby, but I also am busy and so I love ideas that are simple, creative and super cute!  Well today I came up with the cutest baby shower idea that I am thrilled to share with you!  This is SO simple and really inexpensive and would make the cutest little welcome table for people to stop at on their way into a baby shower!  This is a great way to keep costs down and decorations amazing without too much stress!  I just love this baby shower idea!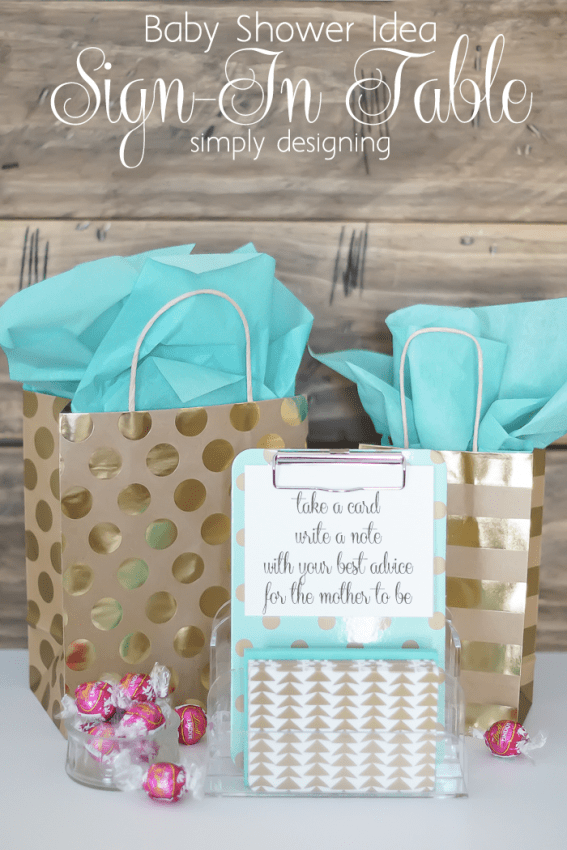 My inspiration for this little baby shower sign-in table came from this beautiful baby shower invitation:  (a big huge thanks to Tiny Prints for making this post possible today!)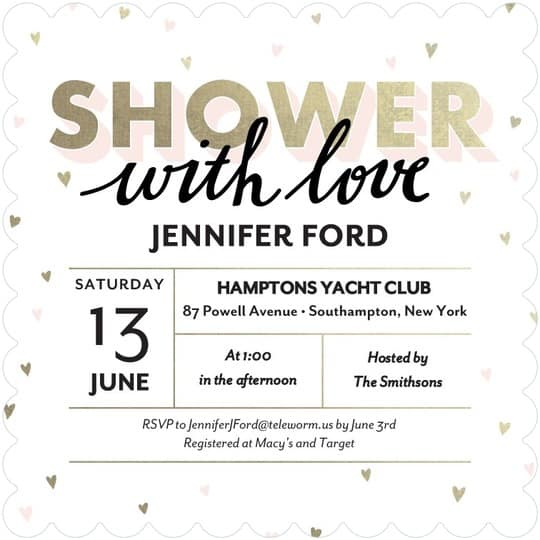 Image via tinyprints.com
I love the soft muted pink of this Delicate Heart Invitation!  This also comes in a beautiful boy version with blue and grey colors here.  Swoon.  And those beautiful gold hearts!  Aren't these just as precious as can be!?  Oh man, I love this invitation!
So with this pretty, delicate, gold invitation as my inspiration, I decided to create this really fun baby shower sign-in table!  This is perfect to put in the entryway of your home or near the food table!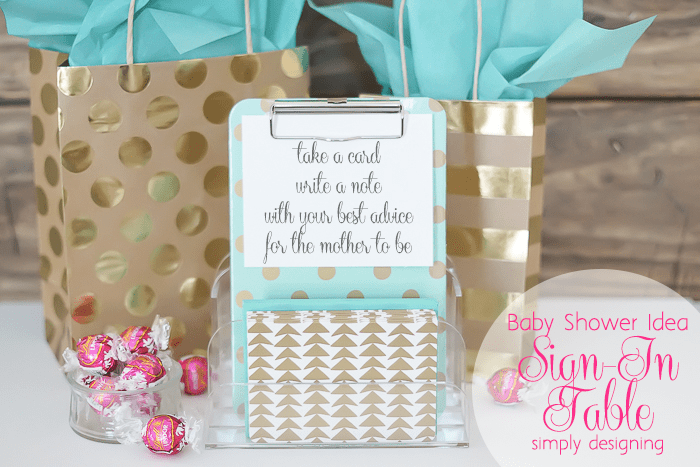 I snagged a stack or two of really cute gold note cards, a cute matching clipboard and a few coordinating gift bags and tissue paper!  I used the gift bags as a cute little backdrop, and then placed pens, the clip board and the note cards in a clear acrylic desk organizer.  And of course a little chocolate.  You can find some really cute stationary that would be perfect for this party here.  
I created this cute little printable and put it on the clip board so guests would know what to do.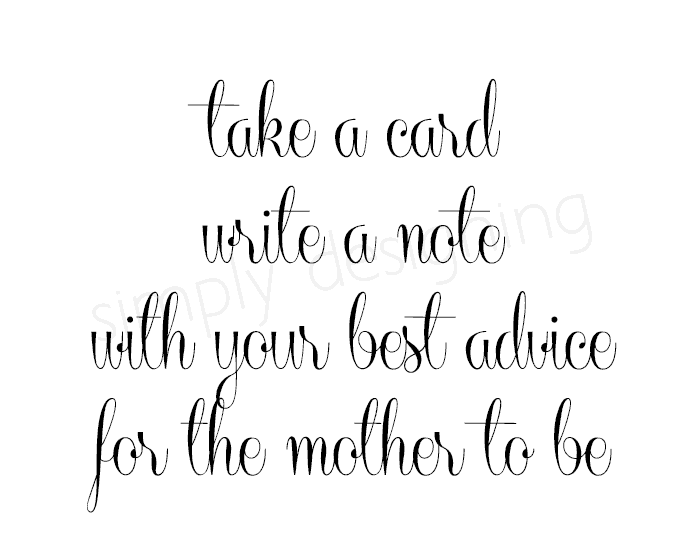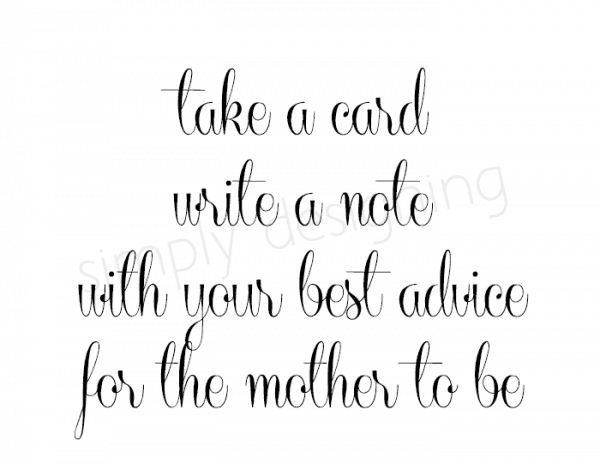 When guests arrive, they can grab a note card and write a little piece of advice for the mother to be in it!  This is a unique way to have guests "sign-in" to the party so you can remember who came, but also gives the guests an opportunity to share their best advice with the mother-to-be!   These note cards can be saved as-is, put into a scrapbook, or even framed and put in the baby's nursery!  The options are endless!
And I just love how simple, inexpensive and fun this sign-in table is to create!  And I absolutely love how it coordinates with Tiny Prints Delicate Heart invitations.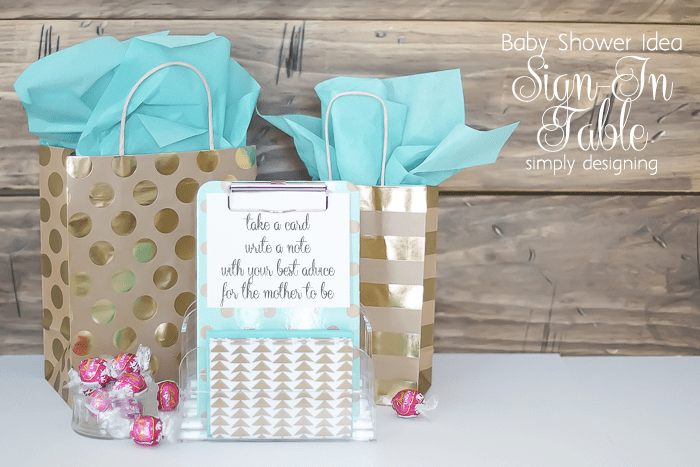 And here are a few of my favorite recipes that would be perfect to serve at a baby shower: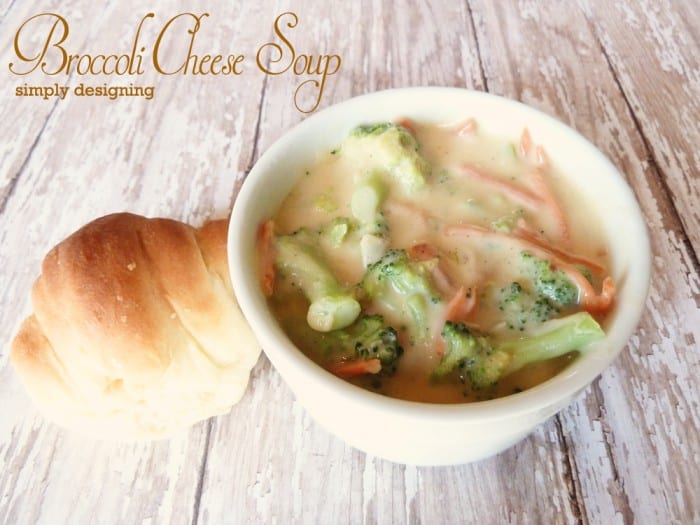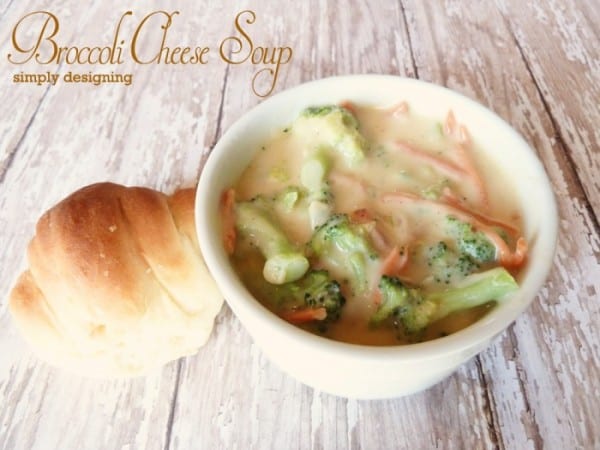 Broccoli Cheese Soup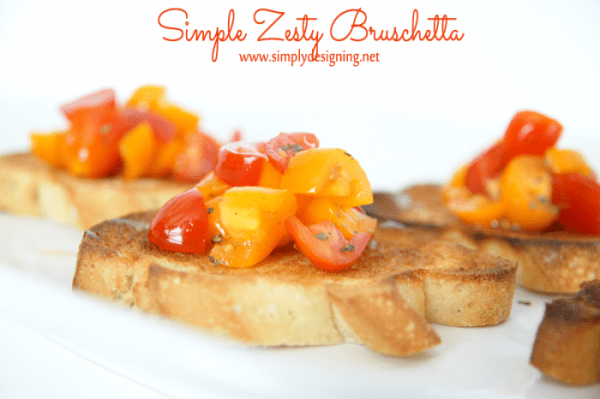 Simple Zesty Bruschetta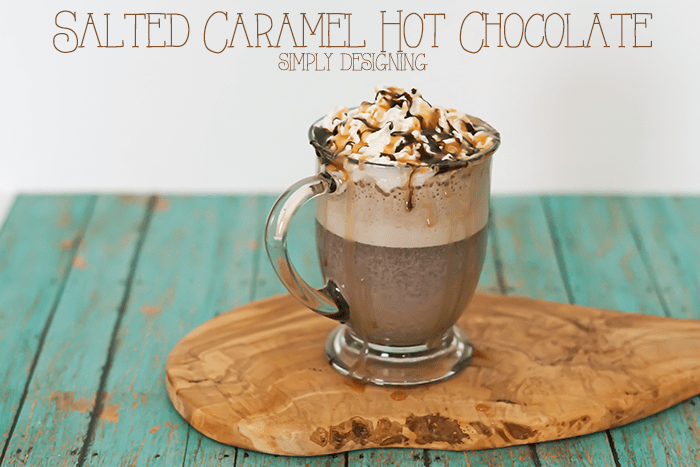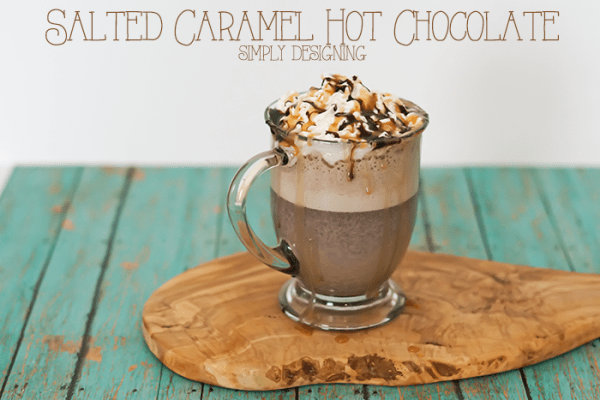 Salted Caramel Hot Cocoa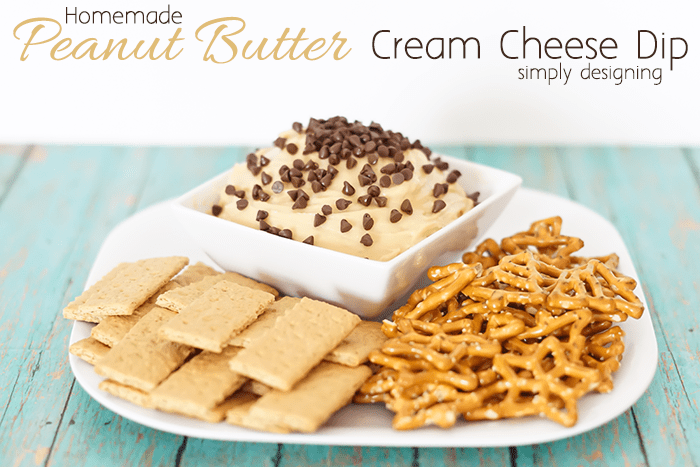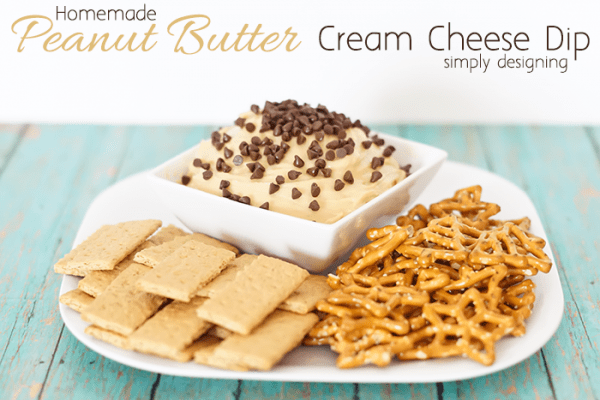 Homemade Peanut Butter Dip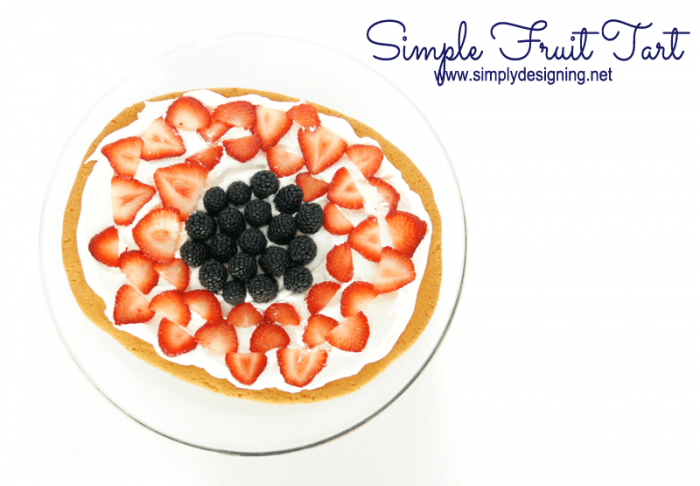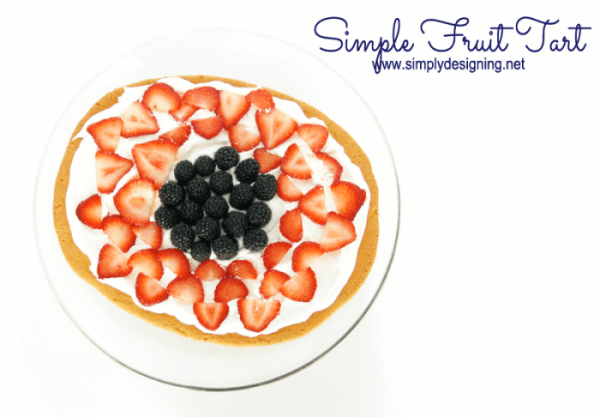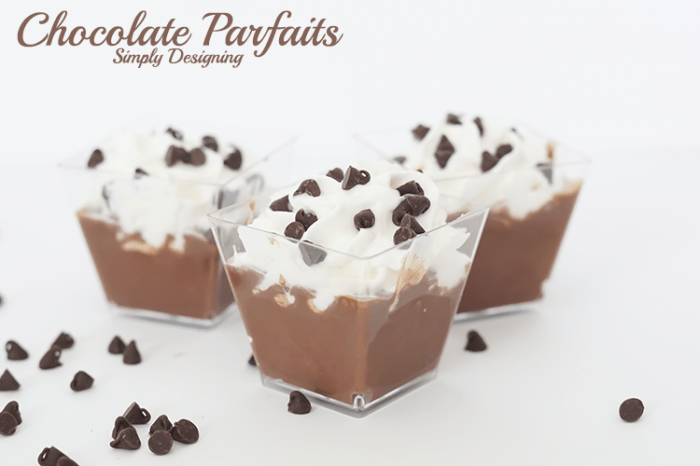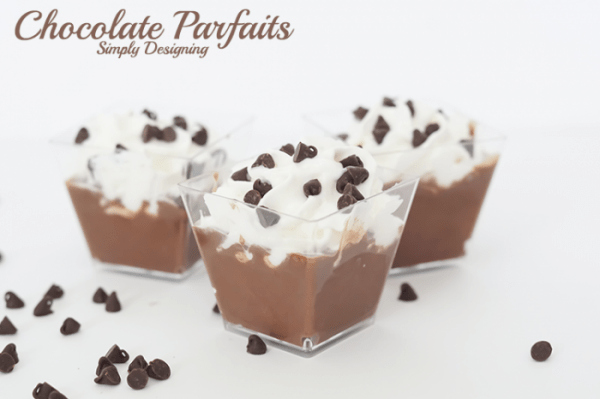 As I look back on my years as a new mom, I can think of many things I wish I knew.  So I want to know, if you were asked to give advice to a new mom, what advice would you give her?