I always love a good design challenge and today I was really excited because DecoArt challenged me to transform a garage sale find into something beautiful using one of their bright Chalky Finish paints!  Isn't that such a fun challenge!?  Well I suppose it was really two challenges.  The first was finding something used for sale, cheap and paintable.  The second challenge was to paint it and turn it into something beautiful.  So today I am sharing how I Upcycled a $3 Cookie Jar into something beautiful!  Yup,  a cookie jar.  I found some really fun new uses for it though once it was transformed so it is a really fun project to check out!  Read on to learn more and to see what pretty paint color I chose to use!
While looking for something to upcycle this unassuming cookie jar caught my eye.  The shape of the jar was nice and it was a nice size, but the lid was dated and blah.  I knew a fresh coat of paint and a fun new use would turn this into a really fun item!

Upcycle a $3 Cookie Jar into something Beautiful
Here is what I used:
Cookie Jar (bought used for $3)
Foam Brush
Pretty knob
Screw driver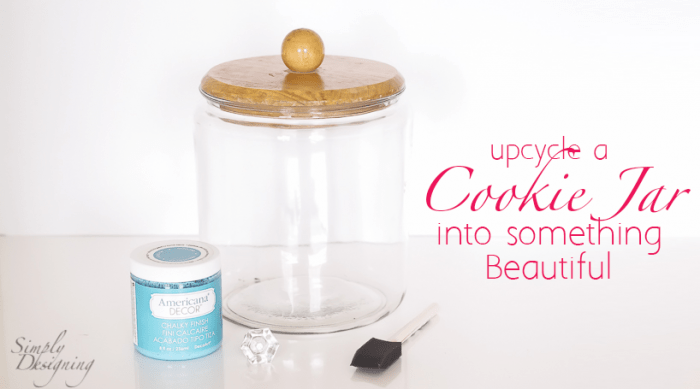 This project is perfect for Chalky Paint because I don't have to worry about sanding it and the paint adheres wonderfully!  Chalky paint also dries quickly and doesn't have the odors that spray paint has.  I would NOT want to use spray paint in a project like this where the fumed could get trapped in the jar with food.  Ew.  So chalky paint is really a great option for a project like this!  I also love the many color options that DecoArt has for this paint!  So you can completely customize this to your preference!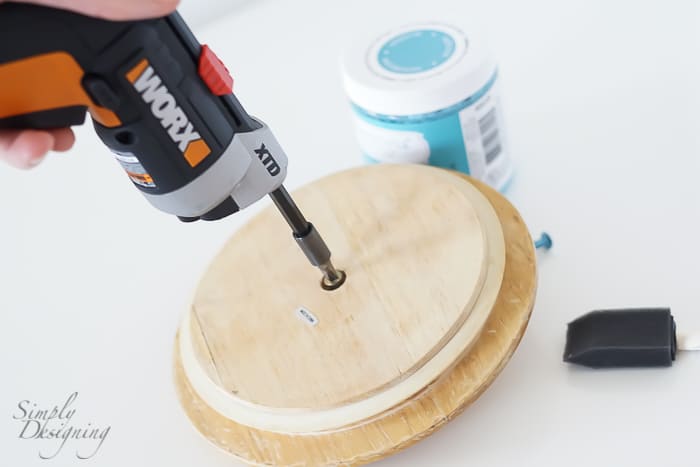 The first thing I did was to remove the existing wooden knob from the lid.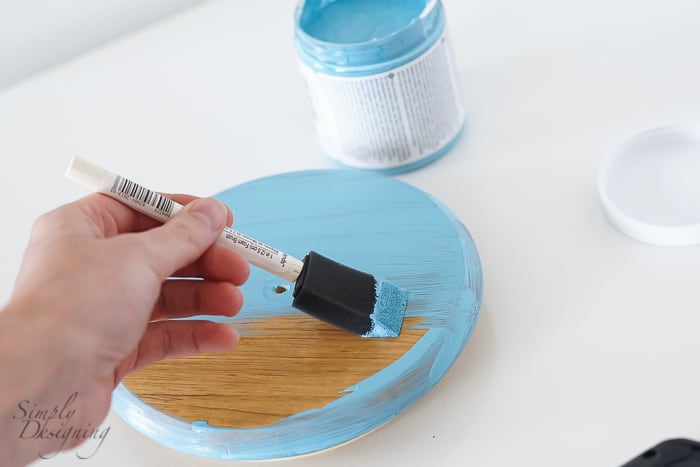 Next I gave the of the lid two good coats of paint and let it dry completely.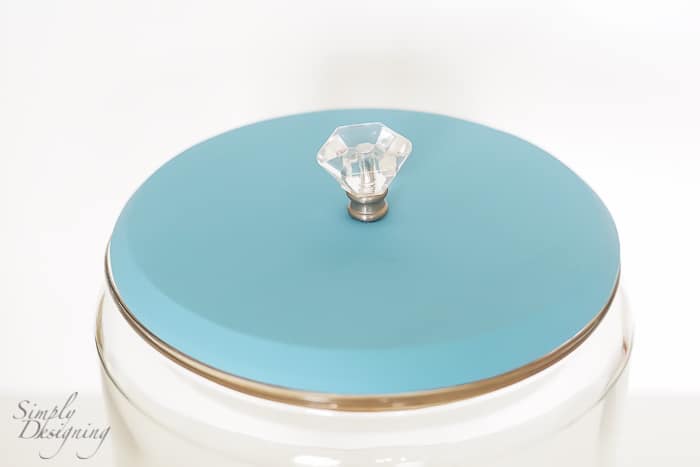 After it was dry I screwed the new knob back onto the lid and filled it with yummy goodies!
Of course this is cute as a cookie jar.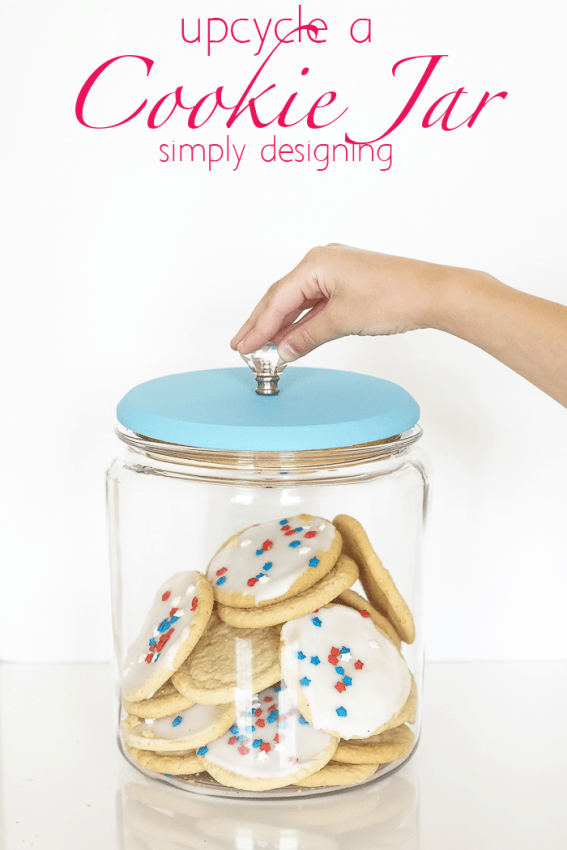 But it is also cute as a cupcake liner holder...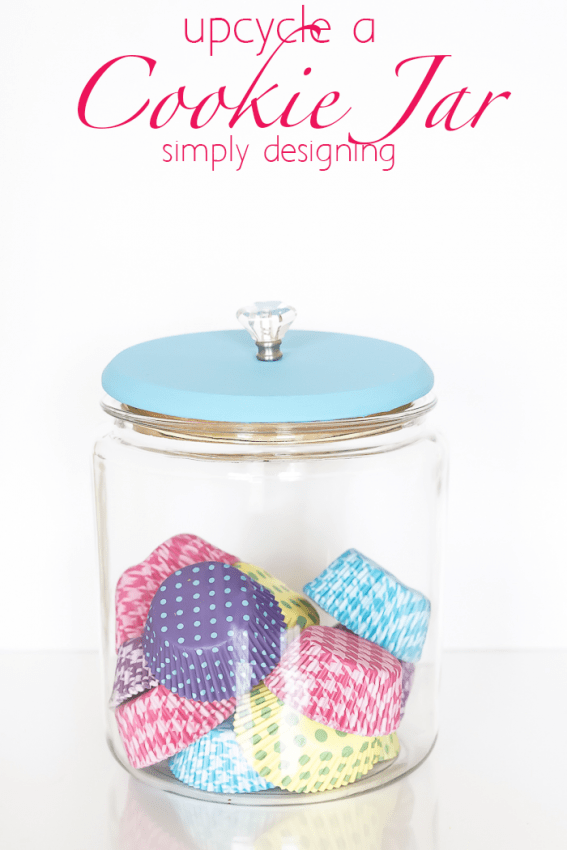 Or a candy holder...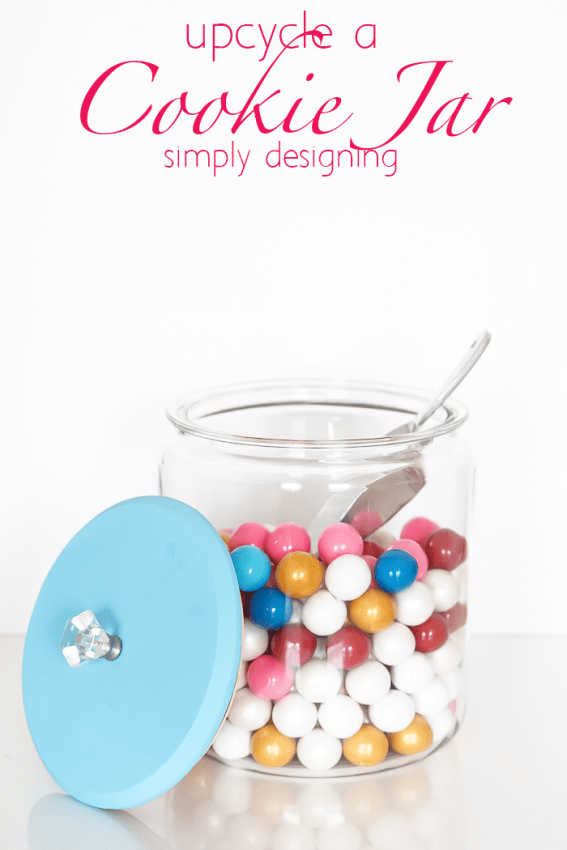 Oh the options are endless!
I think it is such a fun and great way to turn an outdated cookie jar into something fun and beautiful.
What would you use a jar like this for?
This post was first seen on DecoArt blog.
You might also enjoy these posts: