I love succulents, especially the fake kind because I can't kill them.  Real succulents are actually really easy to keep alive though and they are so beautiful to display in your home.  I really love them because they are always such beautiful colors and the shape of the leaves are just incredible!  I love the variation and depth of texture you get when you incorporate succulent in your home decor!  So today I have a really fun project that combines two of my favorite things: monograms + succulents!  You know it is going to be a good day when those two things are combined!  So join me as I show you how to create your own Monogram Succulent Planter!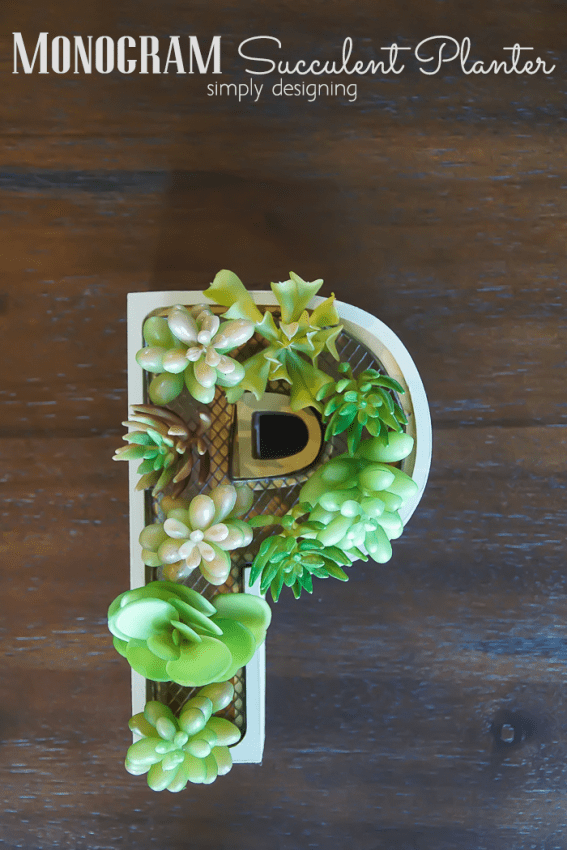 Monogram Succulent Planter
A big huge thank you to DecoArt for making this post possible today.  All ideas and opinions are mine.
I knew as soon as I saw these really fun monogram planters at Michael's the other day that I needed to create something with it.  I had so many ideas but in the end I knew that this monogram "p" needed to be filled with succulents!  Because I really didn't want to deal with drainage, I opted to used faux succulents.  They have these cute small ones at Michael's as well!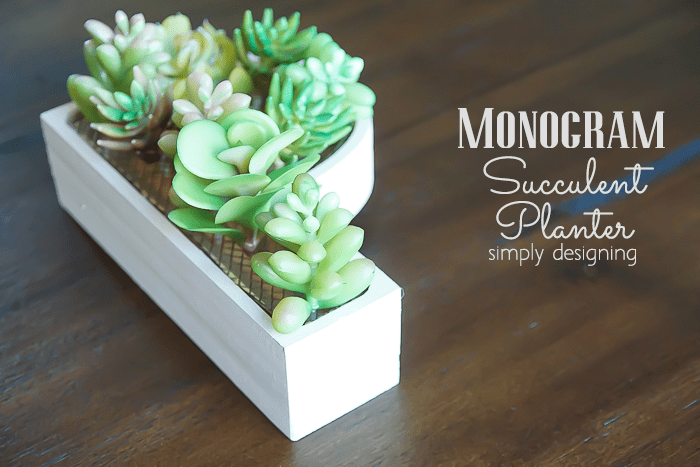 To create this monogram succulent planted, you will need:
Americana Decor Chalky Finish Paint, Yesteryear
Hot Glue Gun
Floral Sheers or Wire Cutters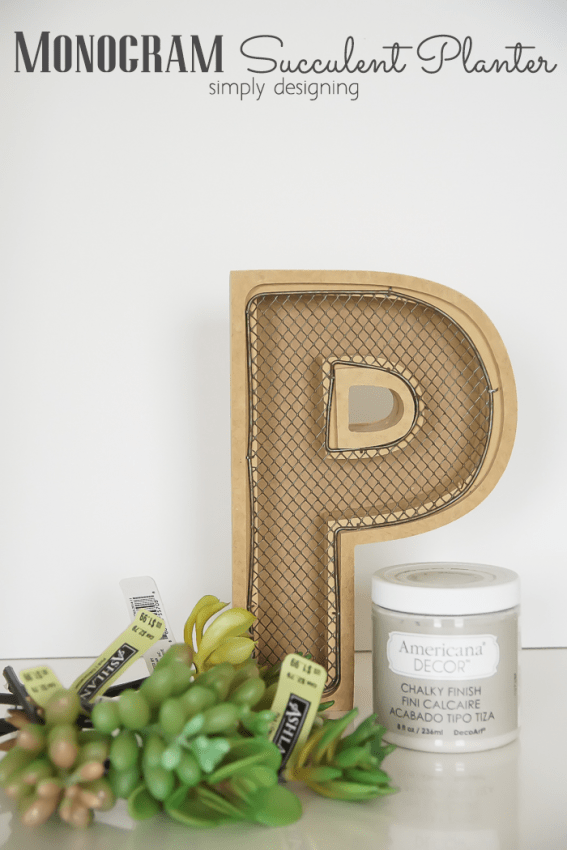 First I used my foam brush to paint the outside of the monogram with the Chalky Finish paint in Yesteryear.  This is a beautiful light grey color and is honestly a bit reminiscent of a concrete color!  It is a really pretty grey.
But if you don't want to use grey, you can use any color of Chalky Finish Paint you like!  I LOVE using the Chalky Finish paint because it goes on evenly and nicely.  And I only needed one coat to completely cover this project!  I love time-saving products!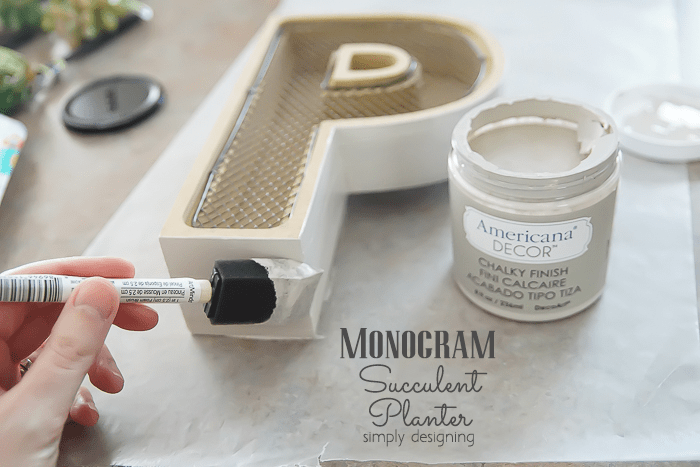 After the paint was dry, I used floral snips to trim the ends off of the succulents and then I placed them into the planter.  I added a little hot glue here and there to help the succulents stay in place better!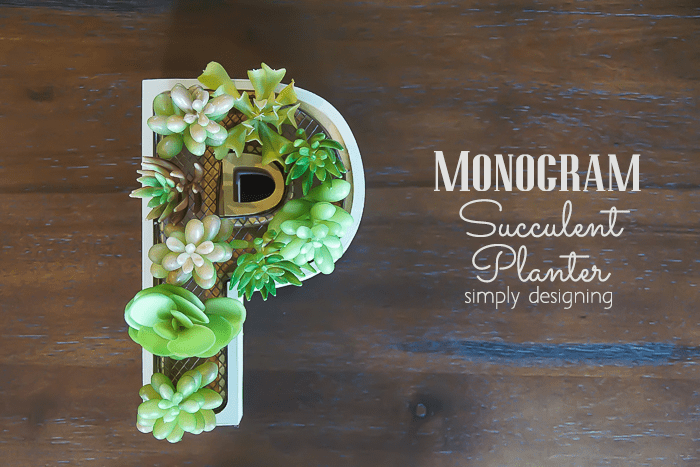 Isn't that so much fun!?  I really love how it turned out and I love the modern look it creates!  I think this may have found a new home in my office space because I love it so much!
If you love painting and chalky paint, be sure to enter this amazing contest from DecoArt!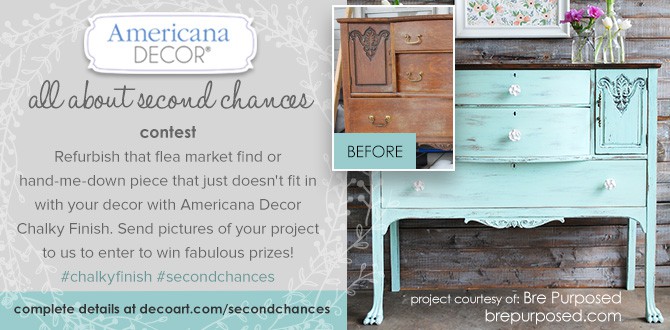 If you love Succulents, you might enjoy these projects too: