I have been slowly working on updating my home and my kitchen is a space that I have been really REALLY enjoying updating!  It is a space that my family and I are in so often so it is nice to update it a little bit.  In my Kitchen Make-Over Post HERE I shared how we installed Laminate Flooring, a Backsplash, Under Cabinet Lighting, New Kitchen Sink and Faucet, New Stools, a New Light, a new Kitchen Table and a bit of pretty decor too!  I even shared an update to my Kitchen Curtains here.  And I really truly love the change that it has made in the space!  But there was one thing that bothered me.  The dark wood table sat on our dark wood floors and it looked ok...but I knew it would really pop with a New Kitchen Rug underneath the table!  I started searching for one, but it took me a long time to find one that was the right size and that I loved!  And one that was also the right color.  But finally I found it!  And I am excited to share my little kitchen update and a new kitchen rug with you today!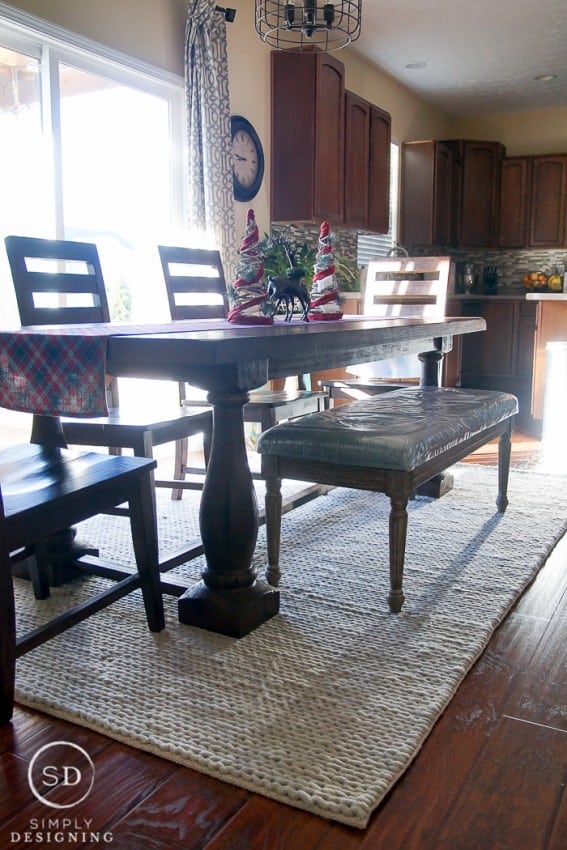 Little Kitchen Update and a New Kitchen Rug
Unlike most of the posts I write, there isn't really a DIY, recipe or tutorial.  But this post is full of pretty pretty pictures instead!  Wahoo!
And isn't this rug just super pretty!?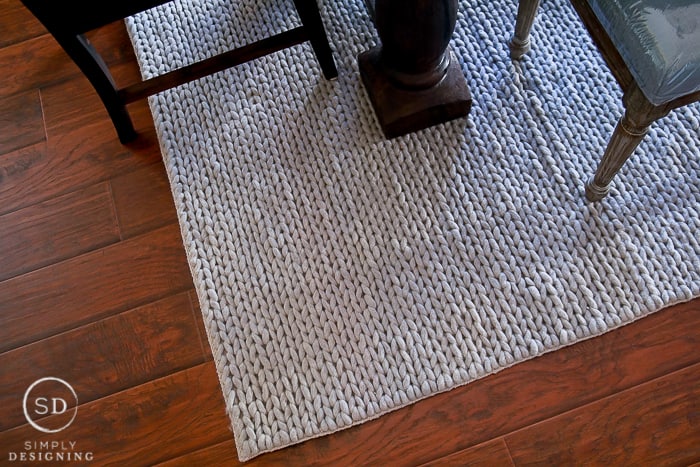 I love the beautiful grey color and the pattern is simple but unique.
It is not too light or too dark and helps the kitchen table pop in the space!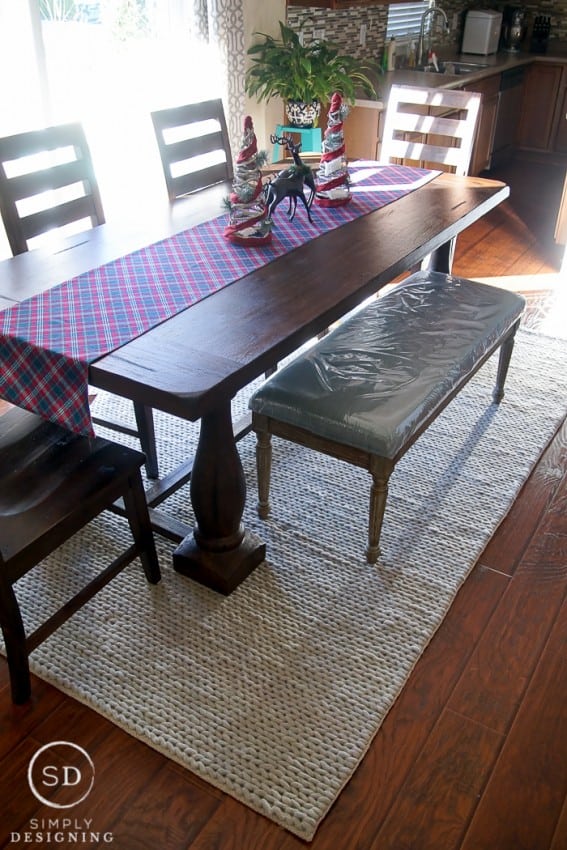 I received this new kitchen rug from Rugs USA in exchange for writing this post.  But honestly, I really love the selection of rugs that they have!  They have a huge selection of styles, colors and sizes.  And I think there are so many pretty options!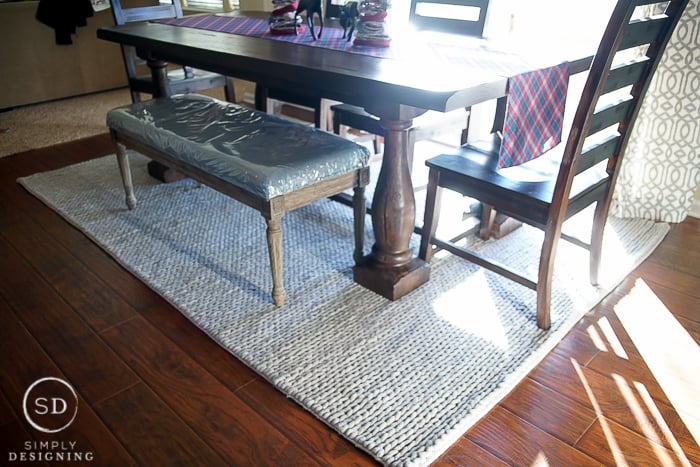 The rug I have is the Textures B01 Braided Solid Rug in Grey.
I did notice that it sheds a little bit at first, but after a few vacuums it seems to be holding up really well!  I love how it adds a casual but pretty touch to my space and how it makes my table stand out more too.  And it goes really well with my new curtains too!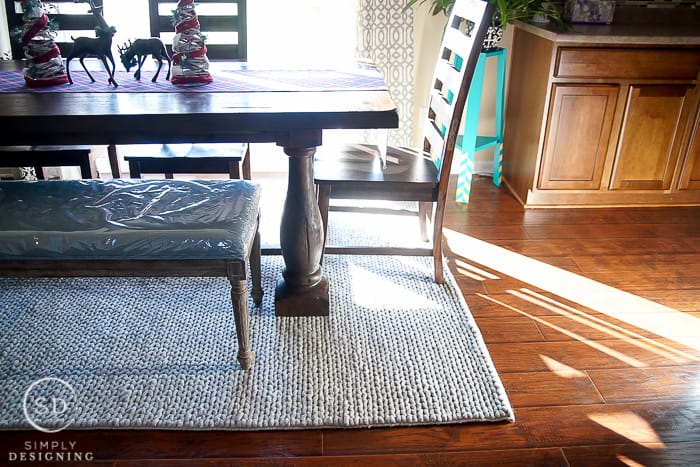 This is really one of my favorite additions to my kitchen!  But I will admit I am a little nervous about dropping / spilling on it...but so far so good!  Whew!
Do you have a kitchen rug?
You might also enjoy these posts: