I participated in an Ambassador Program on behalf of Influence Central for Vanity Fair Lingerie.  I received product samples to facilitate my review and compensation to thank me for my participation.  Thank you for making this post, about women are strong and this She Believed She Could So She Did free printable possible.  #WomenWhoDo
Over the last six months I have had the privilege of being a Vanity Fair Ambassador.  During that time I can hardly believe how much I have learned!  I began my journey by heading off to NYC for an ambassador summit.  We met with Vanity Fair and with Dress for Success and it was amazing and inspiring!  I shared much of that journey in my post about Women Who Do.  I also learned so much about bras and shared my knowledge with you in my post about 7 Bra Mistakes You're Probably Making Right Now.  I gave YOU the opportunity to help HERE and then shared 7 Ideas For How to Help Those in Need here.  And then I most recently shared 5 Fashion Myths You Need to Ignore.  It has been quite the adventure and I am grateful for the opportunity I've had.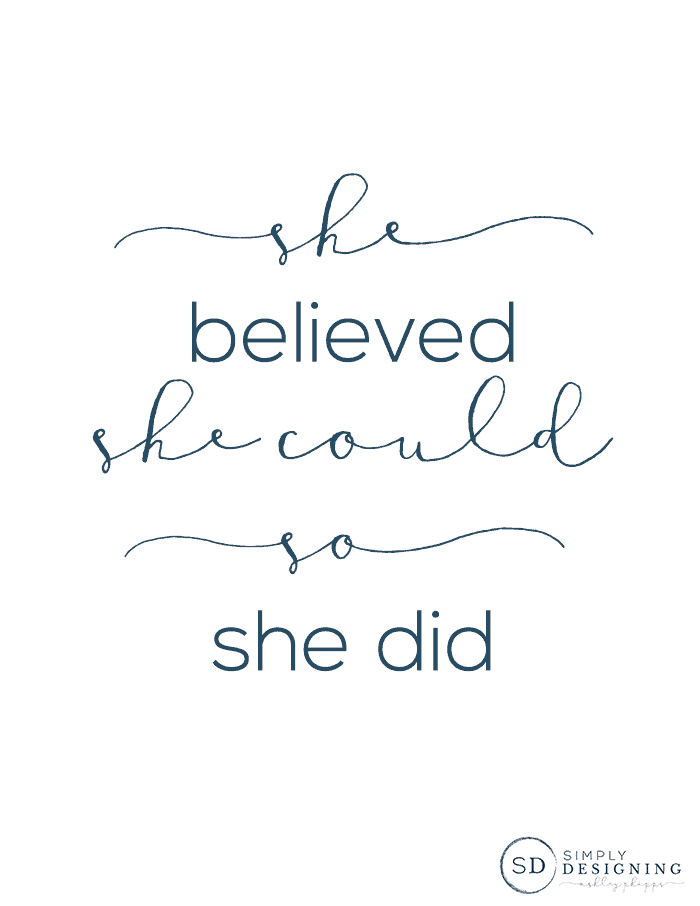 One of the things that I have learned throughout this journey is that Women Are Strong.  From amazing stories at the ambassador summit and my time exploring the 9/11 memorial, I spent several days listening to and reading about amazing stories of strong women.  Which by the way, the blogger summit was probably my favorite part of the campaign!  I loved hearing first-hand from Vanity Fair and Dress for Success all about their companies and what they are doing to help women.
She believed she could so she did.
I learned that we CAN do hard things, we CAN get through hard times and we CAN overcome anything.  What inspires me most about my time in this program is to continue to be a woman who does, to continue to be caring, loving, ambitious and strong women.  And I hope to be able to inspire others to serve, love, help and grow.  No matter where we are in life, we can all choose to become better and stronger.
I do believe that as women we can gain confidence from experiences, overcoming trials and by embracing who we are as individuals and as women.  And I feel that when we take time to look our best we can gain confidence that will help encourage us to be better and stronger.  And I believe that undergarments do lay the foundation to a great looking outfit.  I have loved being able to try out a few of Vanity Fair's bras.  I loved learning how bras should truly fit including the fact that the middle portion of the bra should rest against your chest, which was a fact I didn't know before.  I was also amazed to hear that bras should be washed after every wear.  You can find more information on proper fit and bra care HERE.  My favorite bra is still the Beauty Back Full Figure Underwire Bra.  I love how comfortable and supportive it is, it is the perfect bra for everyday wear and I wear mine nearly every day.
While I am not perfect, I hope to strive to be better, be stronger and to do more.  And I hope to encourage other women to do the same.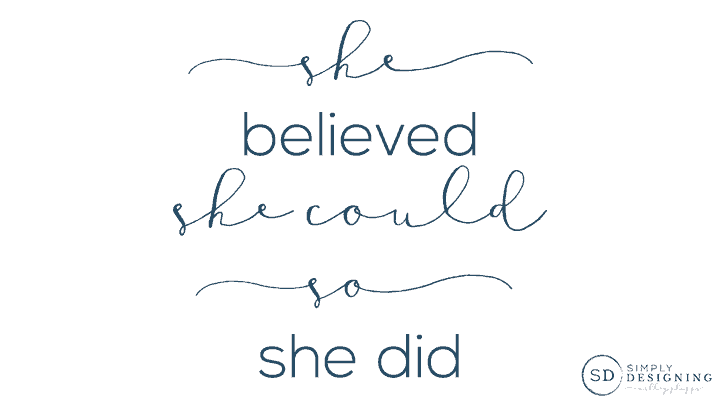 So as the new year comes, and you ponder your new year's resolution, consider what you can do to help, serve, love those around you in 2016.  Consider how you can use your strength as a women to help someone else.  I know I will be making a few resolutions this year along those lines.
You may also enjoy: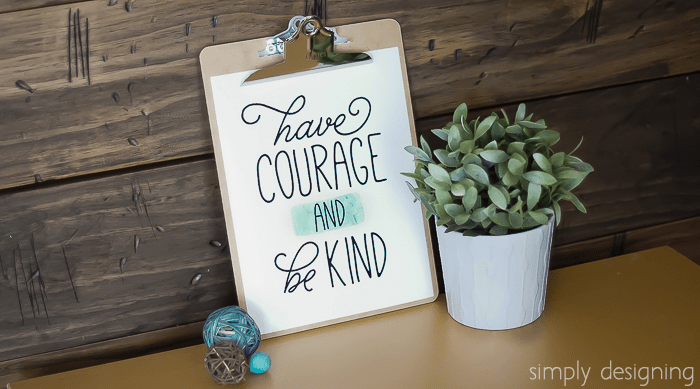 Have Courage and Be Kind Printable