I love giving little gifts around the holidays!  And from many of my recent posts I am sure you can tell I am hard at work creating lots of fun and yummy ideas to give like this Handmade Cinnamon Oatmeal Soap, this Peppermint Bark Hot Cocoa, these Snowman Treat Cups and these Candy Cane Oreo Balls.  I have even shown you a really cute and Simple Gift Packaging Idea and shared these cute Mod Flower Book Inscription Note Cards with you too!  But today I am sharing the icing on the cake, the cute way to tie all of your beautiful gifts together!  I am sharing these beautiful, free, printable Chalkboard Christmas Tags with you!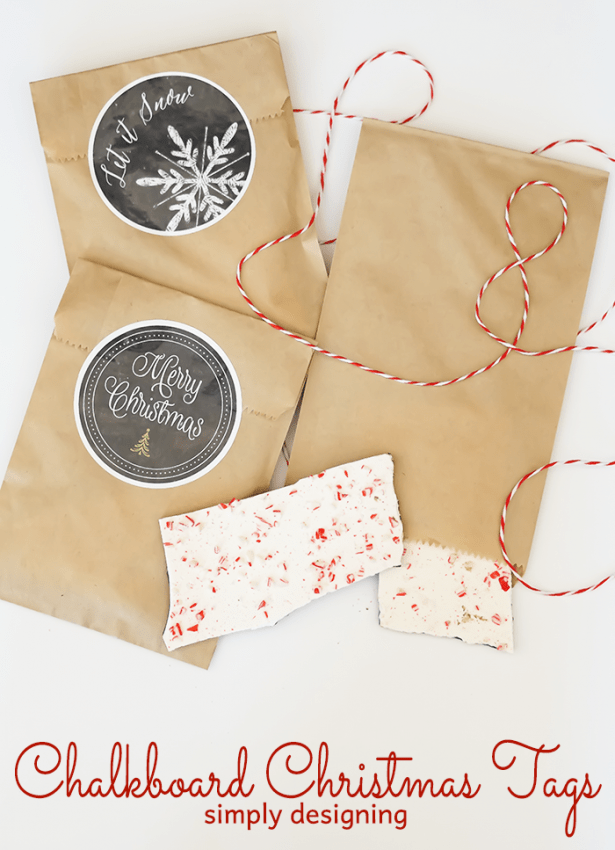 The beautiful and talented Courtney from Paperelli has designed these exclusively for Simply Designing readers today and I am so excited to share them with you!  There are 6 beautiful and unique, 3" round chalkboard Christmas tags for your own personal use!  Download them, print them, use them, and Pin Them for later!  Because you will want to use these again next year too!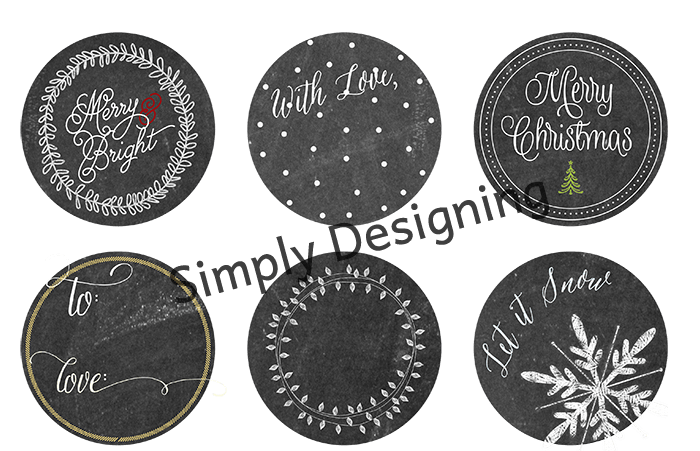 Click HERE to download these beautiful tags for personal use only.
Chalkboard Christmas Tags
I wanted to print my chalkboard Christmas tags as stickers this year so I have collaborated with Signazon to make this post possible today!
After my tags were designed, I uploaded them individually to Signazon, and had them printed as vinyl stickers.  The vinyl stickers come on a white background and the clear decals come on a clear background.  I did a few of each.  Then I selected to have them shape die-cut around the image.  I ended up with beautiful, color printed, round vinyl stickers that were ready to put on my gifts and go!  These turned out absolutely beautiful and make gift tagging really simple and easy!  (which you know I love!)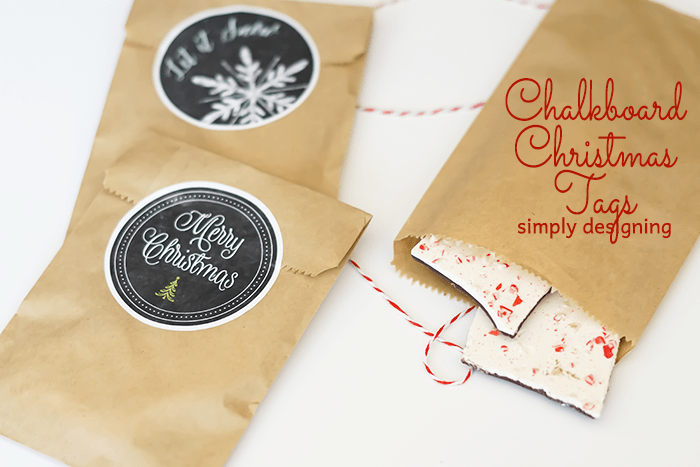 If you would prefer though, you can print these yourself to use as well!
There are so many ways to use these beautiful Chalkboard Christmas Tags!  But my favorite way is to fill a cute kraft paper bag full of goodies like this Peppermint Bark or even something like yummy Oreo Cookie Balls, fold the bag top over and seal with a beautiful sticker!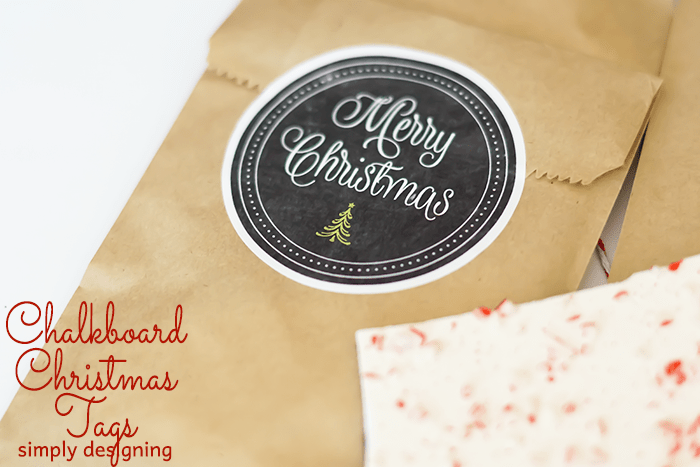 But the options are truly endless!  You can use these cute chalkboard Christmas tags on any gift and it would truly make them beautiful, unique and so special to give this time of year!
So now I want to know, do you hand make gifts to give this time of year, or purchase them?
You might also enjoy: